These green beans with bacon are delicious fresh cooked green beans mixed with crispy bacon, sauteed onion, garlic and salt and pepper for a delicious side dish to add to any meal!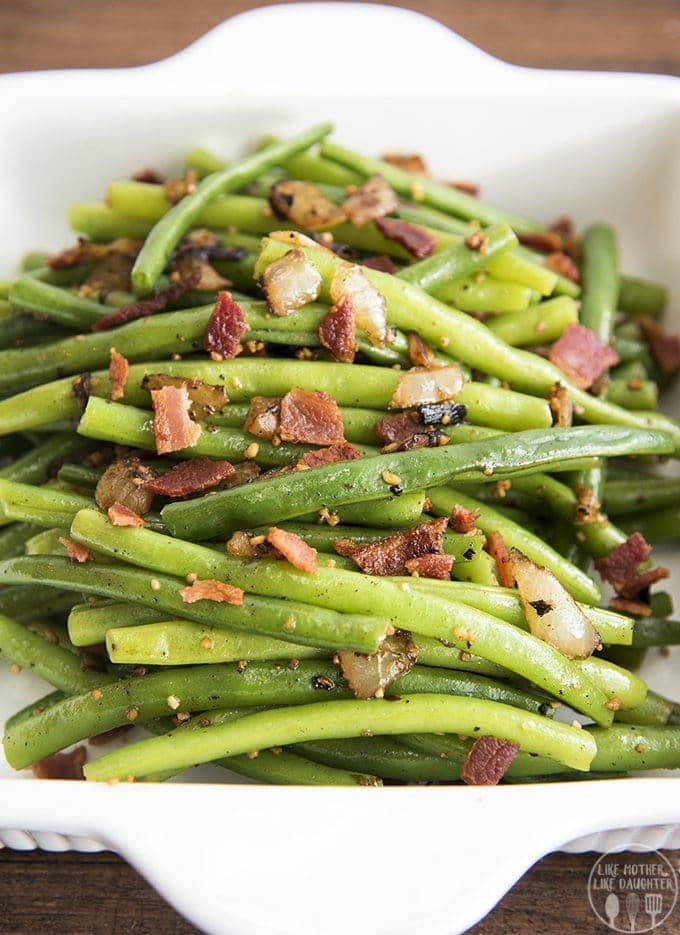 Green beans have always been one of my favorite vegetables. In fact in my baby book my mom even has it written that they were my favorite food when I was a baby. These green beans with bacon are a little "fancier" than your canned green beans, and did I mention they have bacon?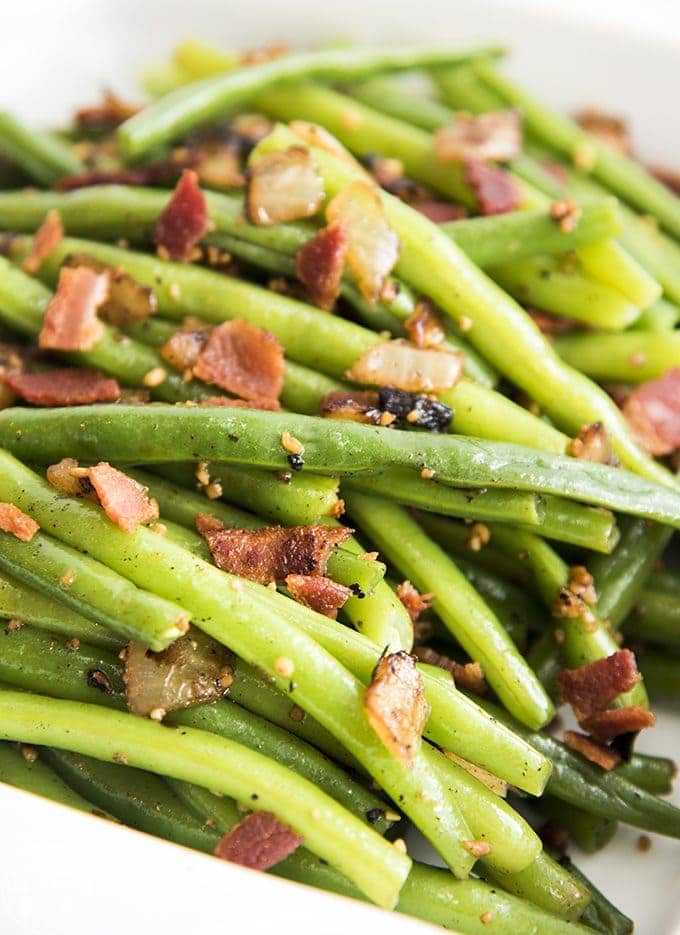 These green beans are made with fresh green beans, cooked in bacon grease, and topped with crispy bacon bits, sauteed onion and garlic and salt and pepper. They're the perfect side dish for any dinner, from a quick meal at home with the family or to a big holiday dinner with friends and family.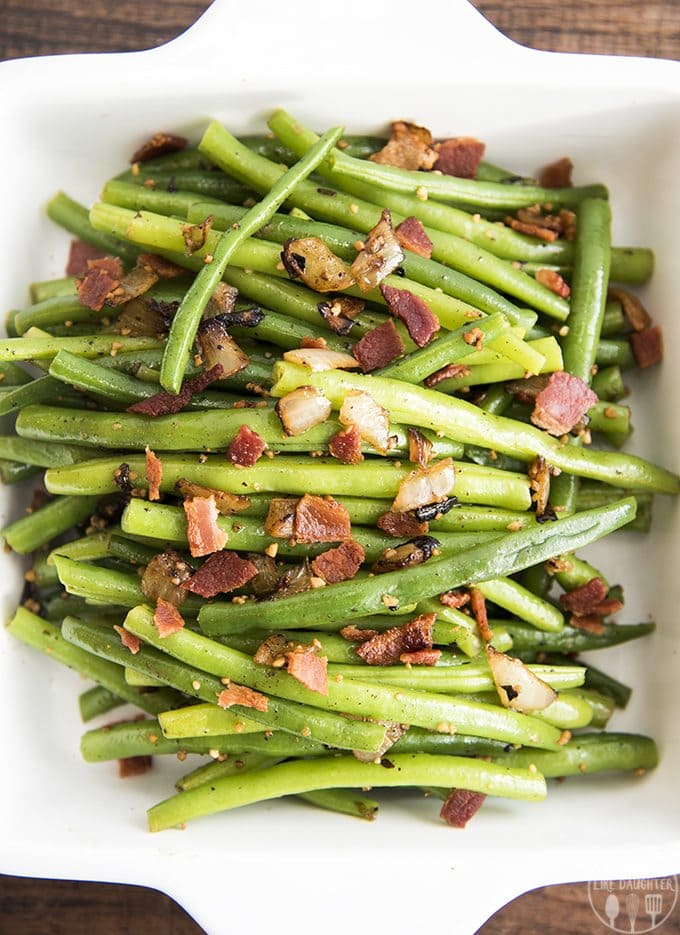 Bacon Green Beans
Ingredients
1 pound green beans, trimmed
4 slices of bacon
½ small yellow onion, diced
1 TBS minced garlic
½ tsp salt, to taste
¼ tsp pepper, to taste
Instructions
Bring a large pot of water to boil.
Cook green beans in water for about 5 minutes.
Remove from hot water and dump in ice water to stop cooking process. Drain and set aside.
Cook bacon in a large nonstick skillet until crisp. Remove from pan and set aside.
Remove 2 TBS of bacon grease and set aside. Discard remaining grease and wipe skillet clean.
Return reserved bacon grease to skillet and saute onions in the grease for about 4 minutes until soft and tender.
Add in the minced garlic and saute for about 1 more minute.
Add the green beans back into the pan and cook until they are heated through, about 5 to 6 minutes.
Return the bacon to the pan, and sprinkle with salt and pepper.
Mix everything together and serve.