Who knew that following a recipe was so important? If you know me, I like to take a recipe and tweak it to my own liking, a little less sugar, a little more spices, substitutions based on whats available in my kitchen, and more.
Funnily enough this mistake I made  had nothing to do with substituting ingredients and all to do with my forgetful mind.
Dried beans. Have you used them before? I used some dried pinto beans once before in a chili recipe, and actually remembered to soak them over night so they worked out perfect for me.  But unfortunately when I made baked beans last weekend I forgot to soak my navy beans overnight. Supposedly there are ways you can do a rapid soak, and I did that. But I'm going to say, that it doesn't work. Even after 8+ hours in the crock pot, with the first hour on high, these beans were still hard. So we microwaved them, and they got softer, but not soft enough.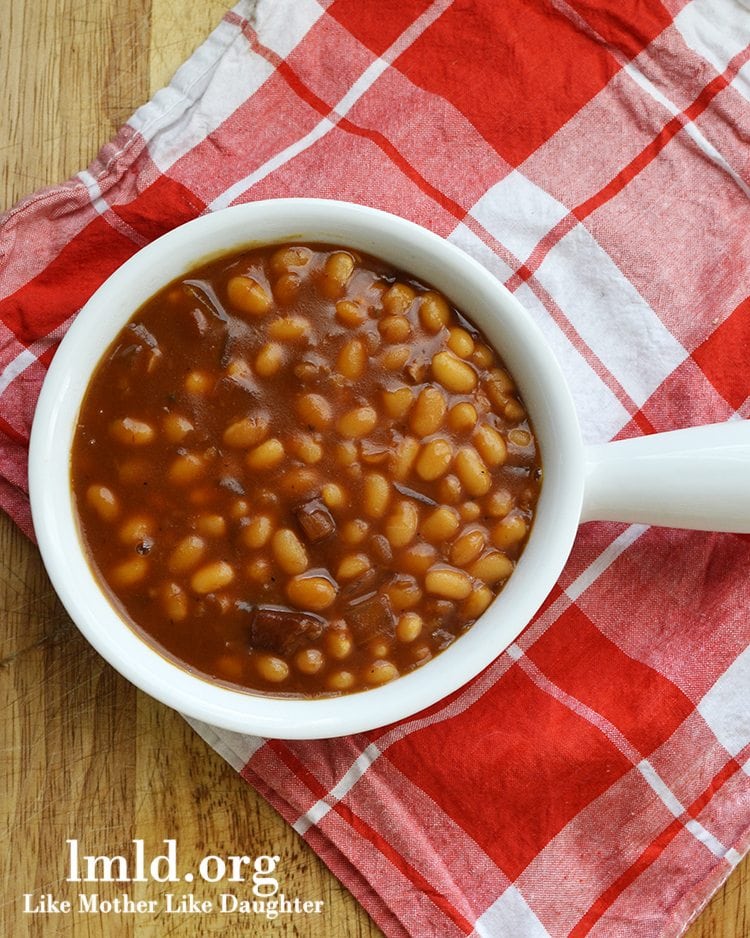 But luckily for you, I made the mistake, so now you don't have to. And you can just remember to soak your beans over night! (Also I think this recipe would probably work with canned beans as well, and I actually may try that next time. — but drain them, if you do that, and let me know how it goes).
But luckily for me, the flavor of these beans is delicious, the sweet barbecue, molasses flavor. Delicious. So even though my beans weren't ideally soft the flavor was still delicious and I know its a great recipe.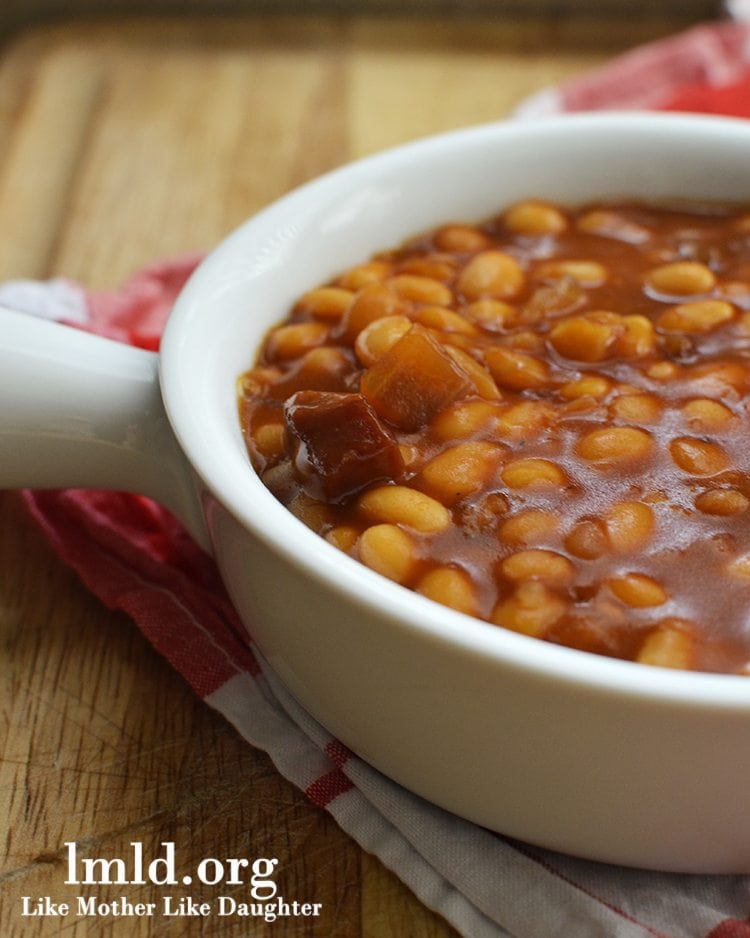 Slow Cooker Baked Beans
Ingredients
1 pound dry navy beans (or other white beans)**
⅓ cup molasses
½ cup brown sugar
½ cup ketchup
2 TBS dijon mustard
⅛ tsp ground cloves
2½ cups hot water
2 cups chopped onion
1 cup chopped bacon or ham
½ cup barbecue sauce
Instructions
Soak your dried beans overnight, for 8 to 12 hours!
Combine molasses, brown sugar, ketchup, mustard, cloves and hot water in a small bowl. Stir to combine fully.
Drain your soaked beans and layer them in your crockpot with the onion and ham.
Pour your water mixture over the top of your beans, onion and ham.
Cook on low for 4 hours.
Cook on high for 4 hours.
Stir in your barbecue sauce.
Notes
**Canned beans work great too and will cook faster and won't need to be soaked overnight.
Enjoy your beans as a side (for about 10) or a main dish (for 5 or 6).
**If your sauce is a little thin try adding some cornstarch. Do this by mixing about 1 TBS of corn starch with 1 TBS cold water and then adding it to your beans. Heat over the stove until the sauce reaches desired thickness.
Here are some other delicious side dishes that would also be perfect for a summer picnic:
A delicious and fresh pasta salad with pepperoni, carrots, broccoli, olives and cheese. Click here for the recipe.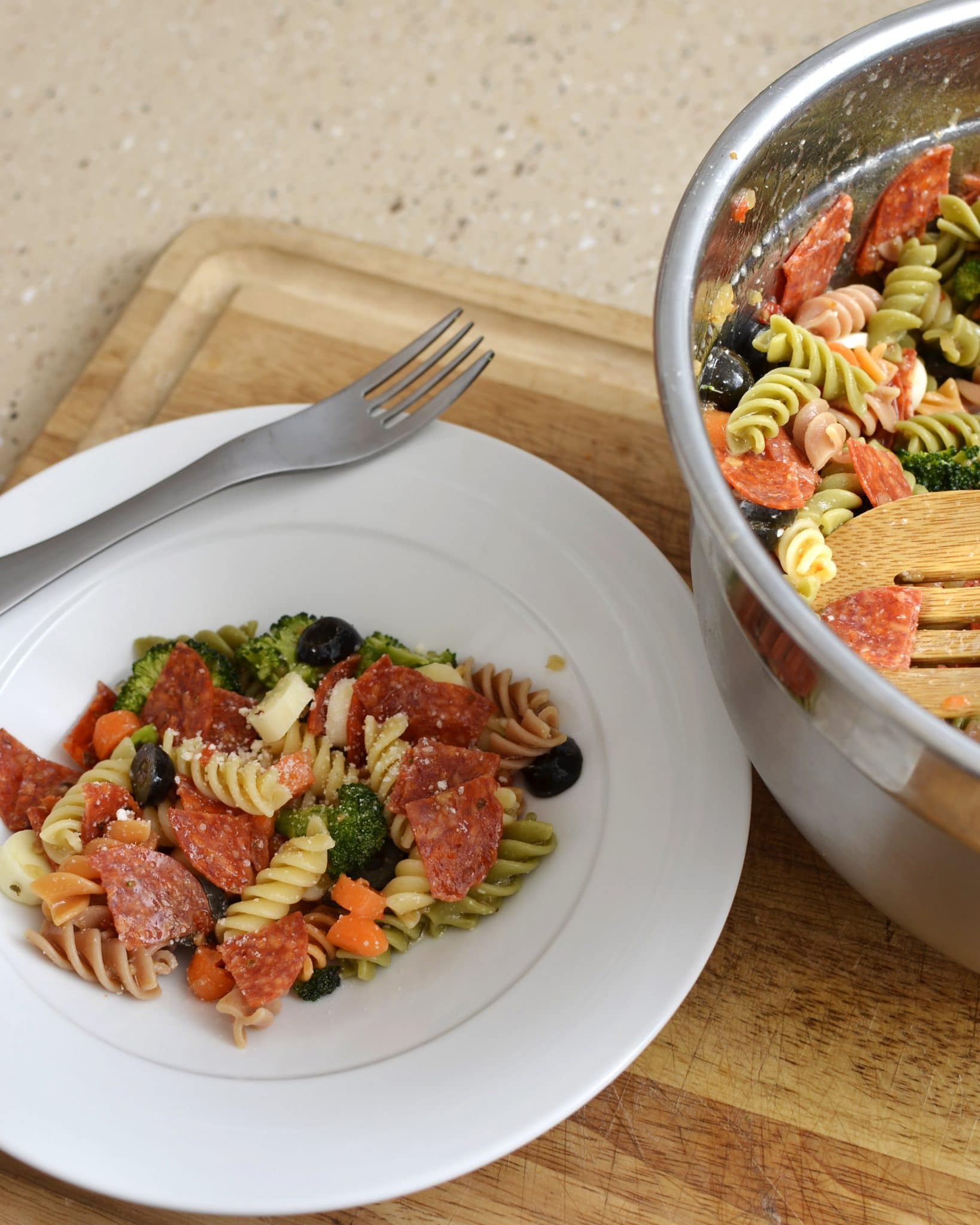 Buttery and crumbly corn bread. Click here for the recipe.