I had my friend Kelly share a recipe for Indoor S'mores almost 3 years ago. Whenever I make these delicious bars I think of our time spent with Kelly and Brandon. They live in NYC now so we don't see them very often anymore, but these bars always remind me of them. These indoor s'more's bars are seriously perfection.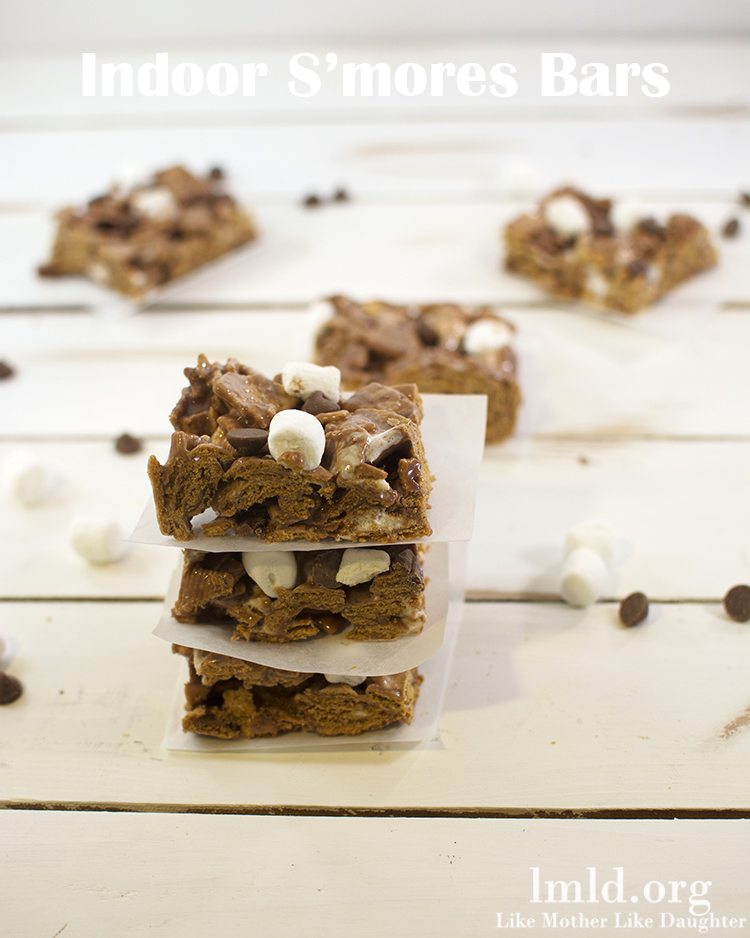 Nate and I were at Lowe's the other day getting a few things to cutesy up our house and looking for paint colors for our baby room. We saw a golden graham treat in their candy section, and grabbed one last minute as we were checking out. The bar was delicious, but I remembered our homemade version and new I had to make them again and soon. That afternoon I was running some errands alone and grabbed the necessary ingredients at the store and whipped these up the next day.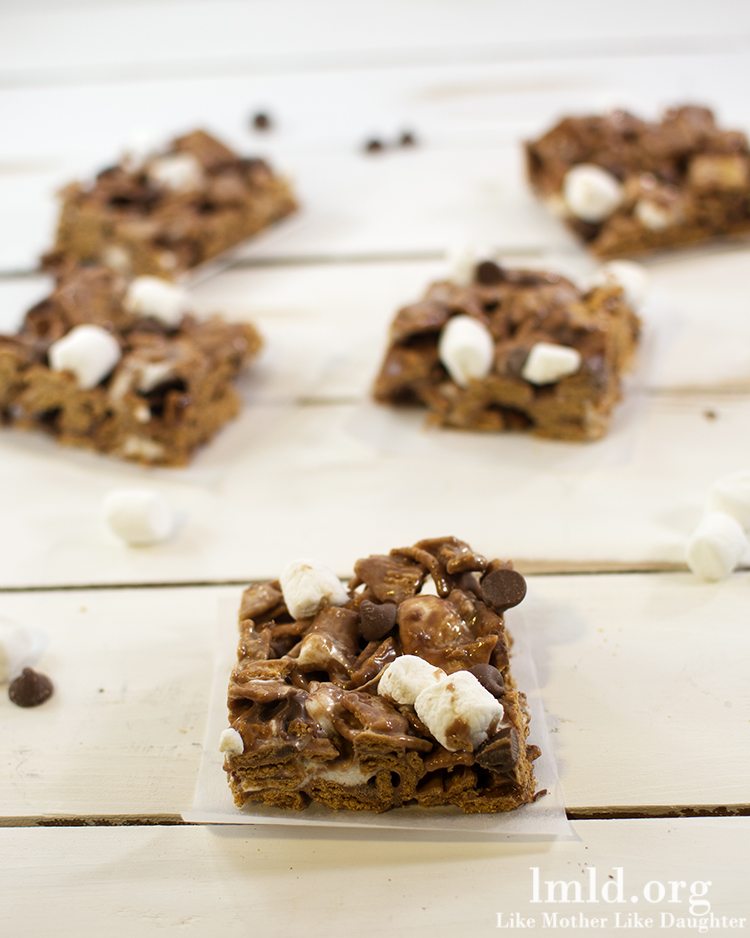 These indoor s'mores bars are perfect in all the right ways. They are filled with gooey marshmallowey goodness, that is mixed with chocolate to make it a gooey chocolatey marshmallowey goodness, all mixed in with golden grahams, which are basically one of the best cereals ever on there own.
You can choose to toss in a few extra marshmallows and chocolate chips once the cooking is all done, to add a little texture and decoration. You can also choose to dip the bars in chocolate, but I don't think its necessary because they already have a good chocolate flavor without. Either way, like I said these are perfection. You and your whole family, whether that consists of 80 year olds or 3 years will love these. Seriously, we (2 of us) ate more than half the pan the day they were made!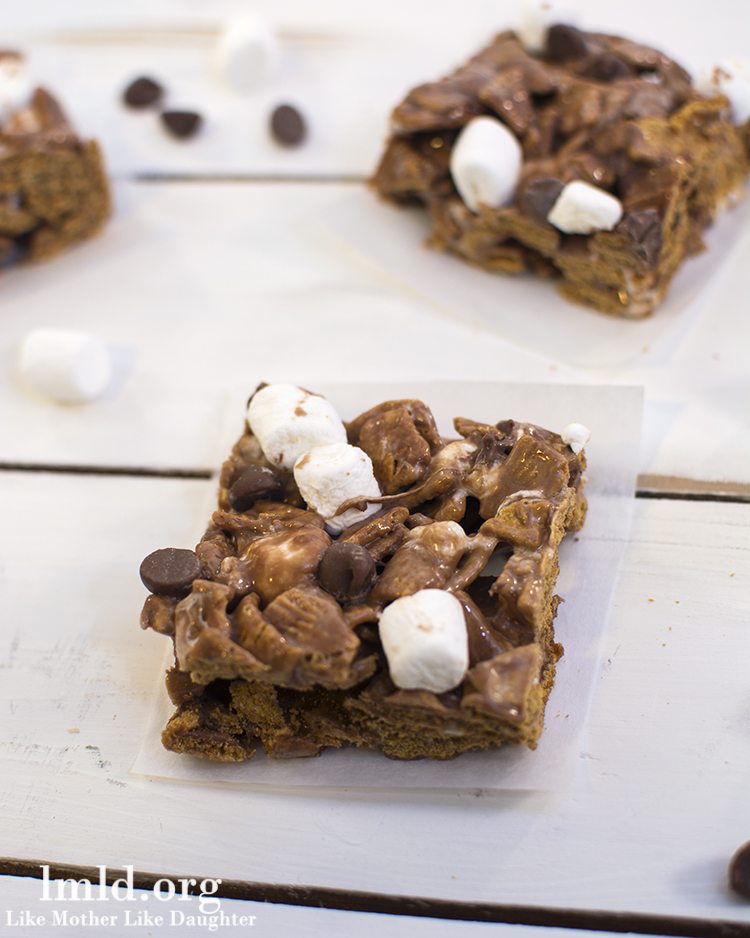 Indoor S'mores Bars
Ingredients
4 cups mini marshmallows
4 TBS butter, divided
1 cup chocolate chips
½ cup corn syrup
8 cups golden grahams
extra marshmallows and chocolate for decoration.
Instructions
Prepare a 9x13 inch baking dish with nonstick spray and set aside.
Put chocolate chips, corn syrup and 3 TBS butter in a medium sized microwave safe bowl. Microwave for about 2 minutes until soft.
Stir chocolate mixture until all chunks are gone and mixture is creamy. Set aside.
Put marshmallows and butter in a large pot over medium heat.
Melt, stirring often, until marshmallows are completely melted and gooey.
Add chocolate and graham crackers to the marshmallow in the large pot and stir to combine.
Remove from heat and toss in a few extra marshmallows and chocolate chips if desired.
Pour mixture into prepared 9x13 inch pan.Top with additional marshmallows and chocolate chips if you want.
Allow to set before cutting and serving.
Enjoy these gooey chocolate marshmallow bars as a treat that everyone will love!