Guess what? guess what?!
Remember here when I declared my love for brownies from a box? Well, I still love them, a lot. But guess what?!
I finally made homemade brownies from scratch! Aren't you so proud of me?
I am very proud of myself.
I made mint brownies, and you guys, they were really good. Like amazing.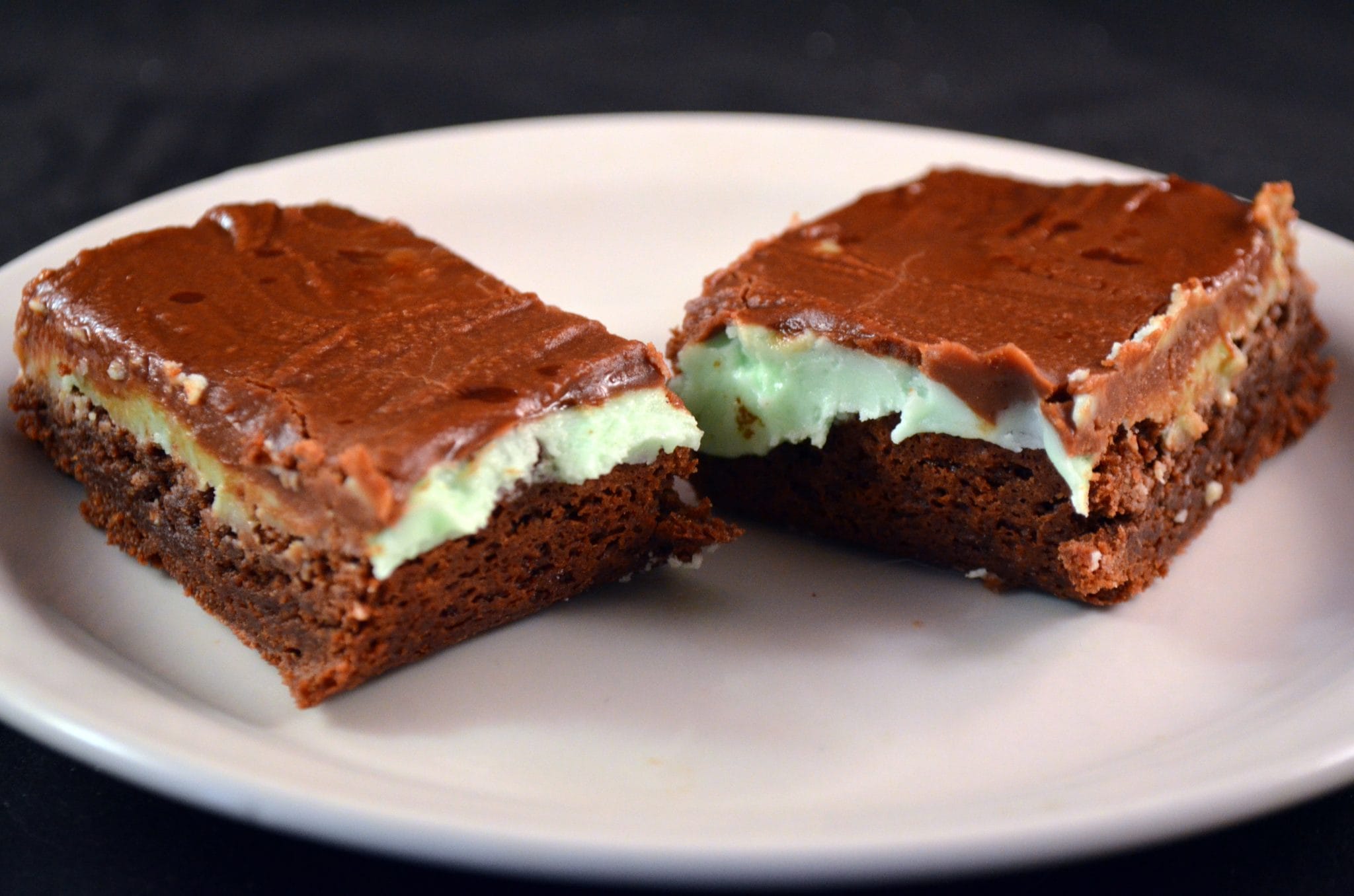 I've had mint brownies before, and these were at least as good, or better than ones I've had before.
But if we're being honest here (which we always are), I only covered2/3 of the brownies with the mint frosting, and the rest I just covered with the chocolate layer on top, and I didn't love the ones with just chocolate. They were good, they were.But, with just the chocolate you could tell the brownie flavor wasn't as good as my beloved boxed brownies. But with the mint frosting on top, these brownies are divine. Perfect maybe.
So, if you like mint brownies, you will love these. 
Promise.
Brownie:
1 cup butter (2 sticks), softened
2/3 cup cocoa
2 cups sugar
1/2 tsp vanilla
4 eggs
1 3/4 cups flour
1/2 tsp baking powder
1/2 tsp salt
Mint Frosting:
1/2 cup butter (1 stick)
1/2 lb (about 2 1/2 cups) powdered sugar
2 TBS half and half
1/2 tsp peppermint extract
3 drops green food coloring
Chocolate Topping:
1 cup chocolate chips
4-5 TBS butter
1. Preheat oven to 350 degrees.
2. Line a 9×13 pan with foil or parchment paper. Have the sides on the long ends hang over.
3. Mix butter, cocoa and sugar until well blended.
4. Stir in vanilla extract.
5.  Add the 4 eggs, one at a time, mixing until completely blended in between each egg.
6. Add flour, salt and baking powder. Stir for a couple minutes until well blended. Scrape the sides with a rubber spatula to make sure everything is getting integrated.
7. Bake for 30-35 minutes, until an inserted toothpick comes out clean.
8. Allow to cool for 2 hours before adding frosting on top.
9. Mix all mint frosting ingredients together in a small bowl.
10. Spread over the top of cooled brownies.
11. Add chocolate chips and butter to a small bowl and microwave for 1 minute. Stir. Microwave in 30 second increments stirring in between until completely melted.
12. Pour over the top of mint frosting. Spread with a knife.
13. Let set for an hour or so, until chocolate is mostly hardened.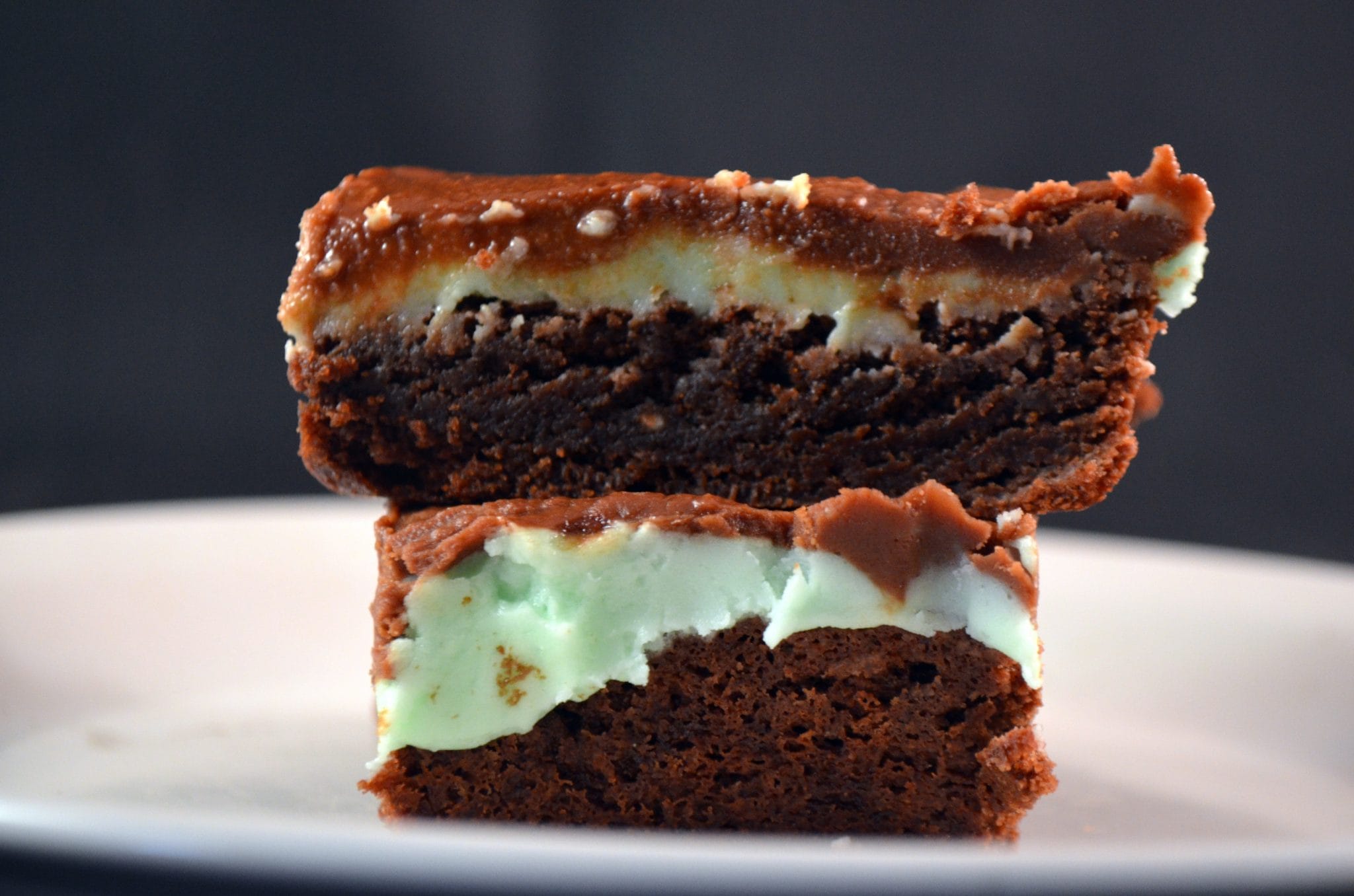 Enjoy with a glass of cold milk or with some ice cream!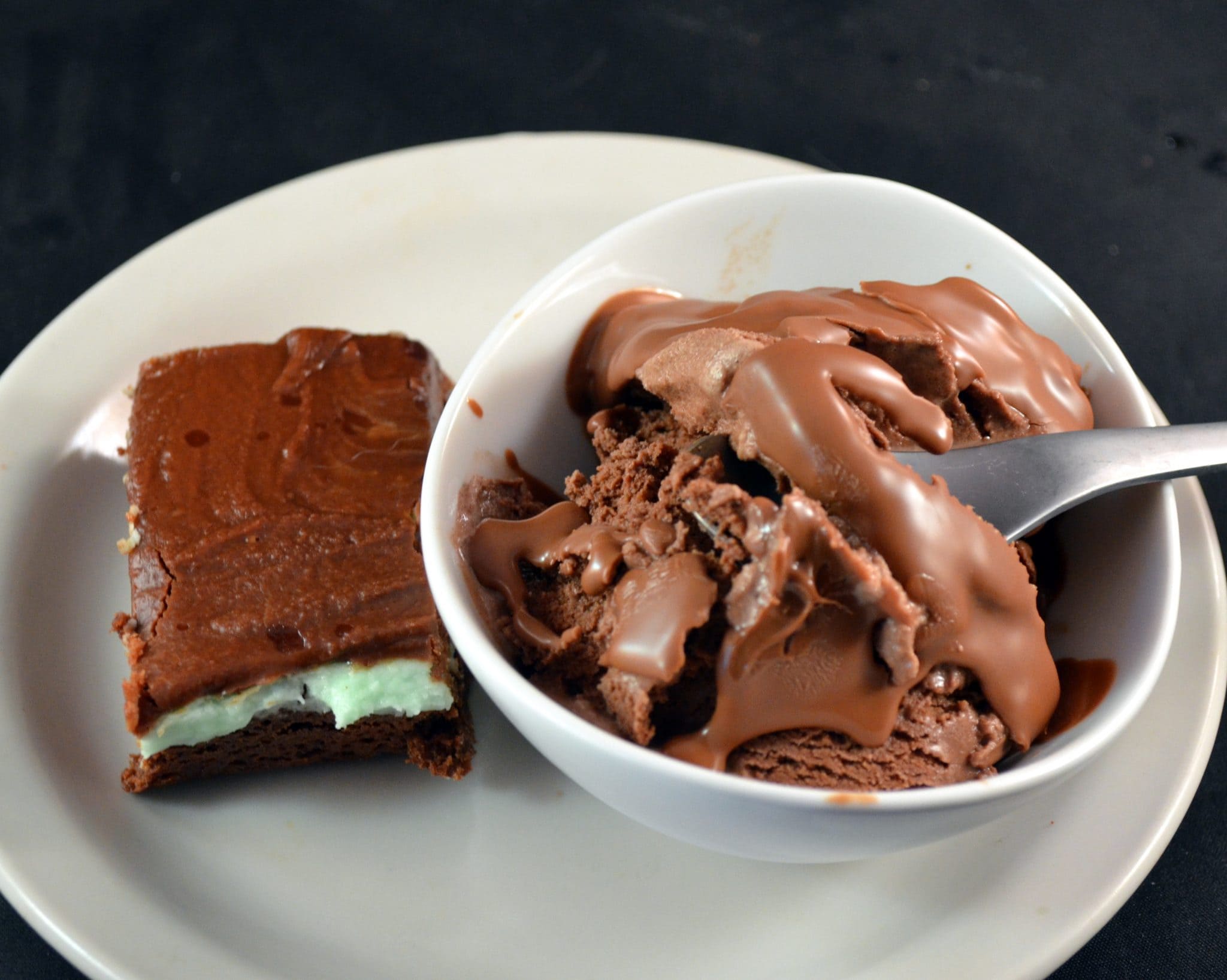 Chocolate Ice Cream Recipe
Homemade Magic Shell Recipe