**This post is sponsored by Smucker's Natural Fruit Spreads as a part of the Mom it Forward Blogger Network. All opinions are my own.
One of my favorite things to do is to make treats – but even more enjoyable than eating my own treats (we all know I love to do that) is sharing them with others. I love seeing the smiles that come on their faces when they take a bite of something delicious that I've made!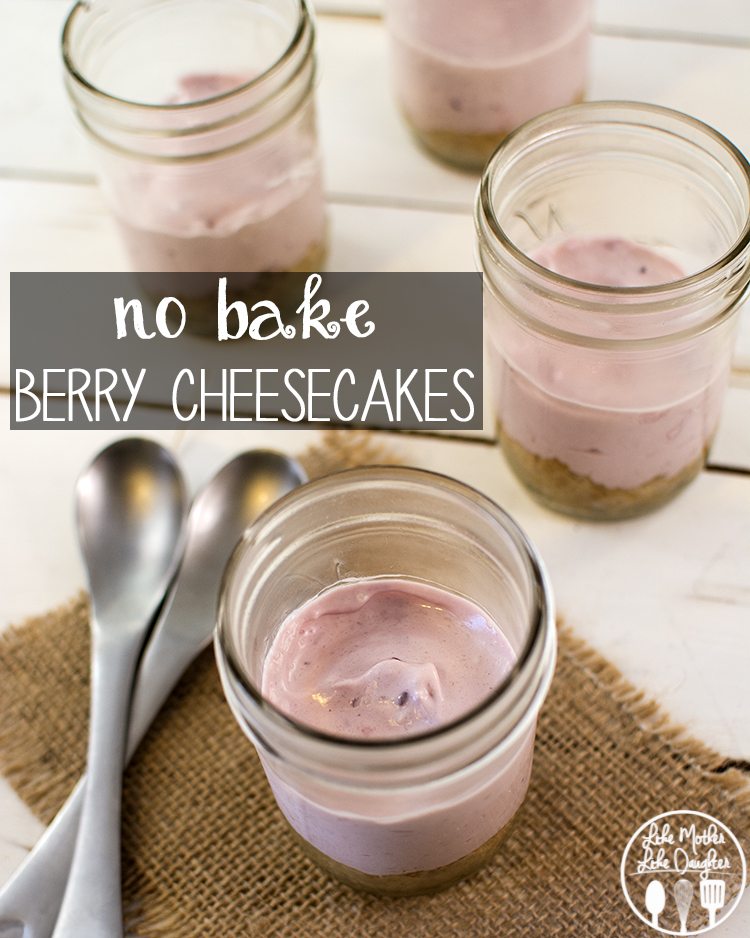 I decided to make each of these little no bake berry cheesecakes in their own personal jars so that they would be easier treats to share. They're not only a simple dessert to make, but their also delicious. This recipe makes just enough for 4 servings (depending how big you make each of them – it could probably even make 6 or 8 smaller cheesecake jars) but the recipe could easily be doubled or quadrupled to make enough to take a couple cute little jar treats to share with each of your neighbors and brighten their day!
Right now Smucker's has a "Spread A Little Sunshine" sweepstakes running until October 15th. And all you need to do is take a photo of how you will make someone else's day a little brighter and share it to Smuckers.com, their facebook page, or use the hashtag #SpreadALittleSunshine on Twitter or Instagram, and then you'll be entered to win one of 50 prizes given every week, or $10,000 towards a kitchen makeover. I know I'd love to win that!! For more information please visit here.
These cute little cheesecakes are made with Smucker's Natural Blackberry Fruit Spread. This tasty spread is made with ingredients from all natural sources, real sugars, no-gmos, and no preservatives. Its just naturally delicious. And Smucker's also has a new red tart cherry fruit spread, as well as strawberry, red raspberry, grape and orange marmalade, all of which are available at select retailers across the nation!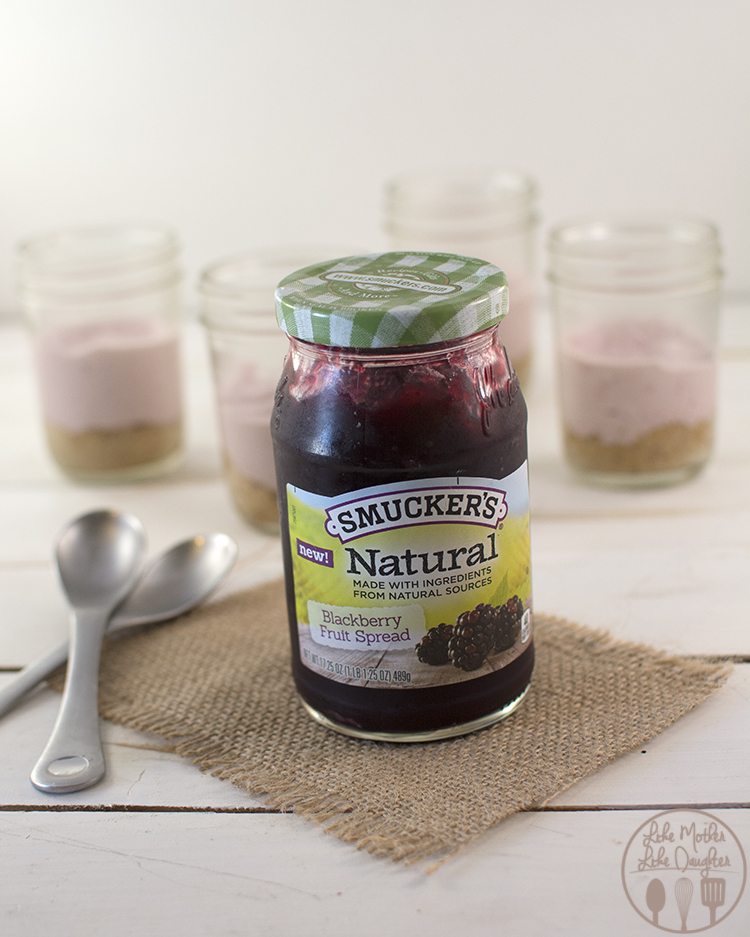 No Bake Berry Cheesecakes
Ingredients
For the Crust:
2 graham cracker cookies
2 TBS butter, softened
1 TBS sugar
For the Berry Cheesecake:
4 oz cream cheese
¼ cup sugar
4 oz cool whip
3 TBS Smucker's Naturals Blackberry Fruit Spread
1 tsp lemon juice
Instructions
Pulse your graham crackers until they are a fine crumb.
Combine your graham cracker crumbs, butter and sugar in a small bowl to make a thick crust.
Pour your crust into the bottoms of 4 pint sized jars and press down into the bottom.
Whip together your cream cheese and sugar until light.
Add in your cool whip, berry spread and lemon juice.
Pour your cream cheese mixture over the top of your crusts evenly.
Place cheesecakes in your freezer for about 1 hour before serving.
Enjoy these personal sized easy to make berry cheesecakes for a sweet dessert and be sure to share with your friends!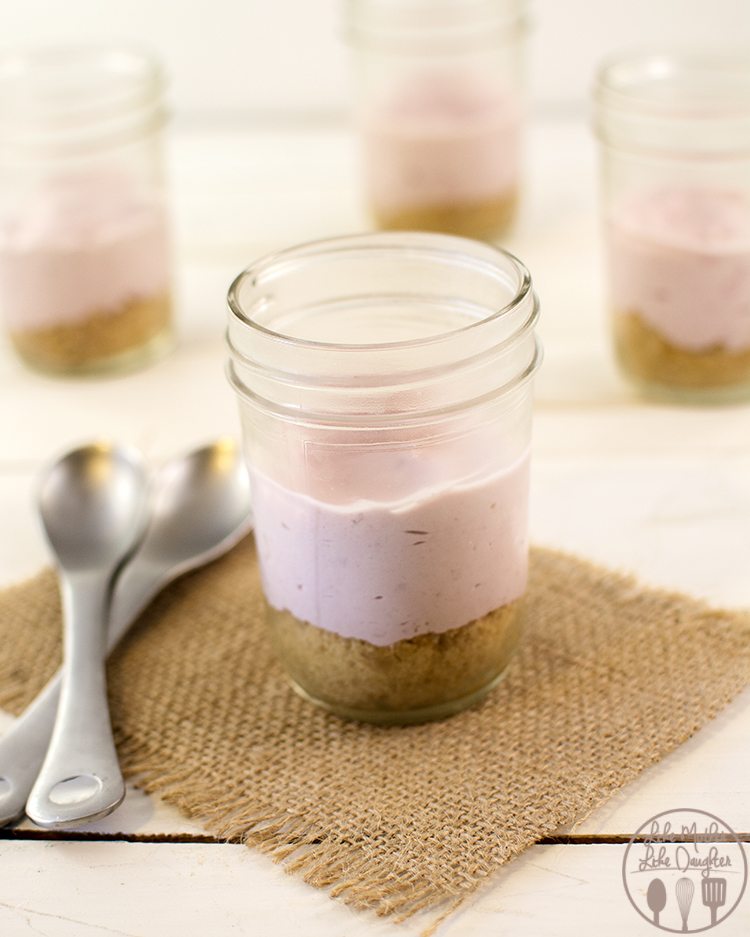 No Bake Cheesecake with Strawberry Sauce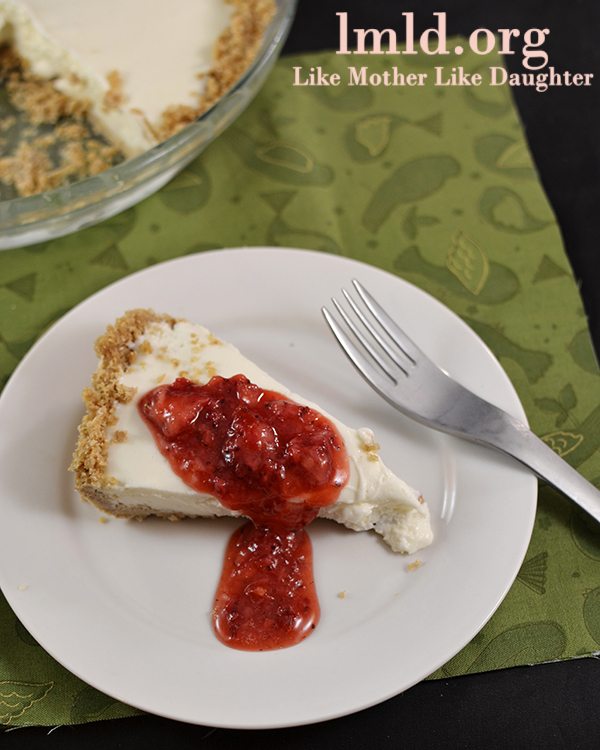 Blueberry and Boysenberry Lemon Cheesecake Bars