These nutella stuffed red velvet cookies are delicious cake mix red velvet cookie stuffed full of gooey nutella and chocolate chips. They've got perfectly crispy edges with gooey middles and everyone loves them!
Pin these nutella stuffed red velvet cookies for later.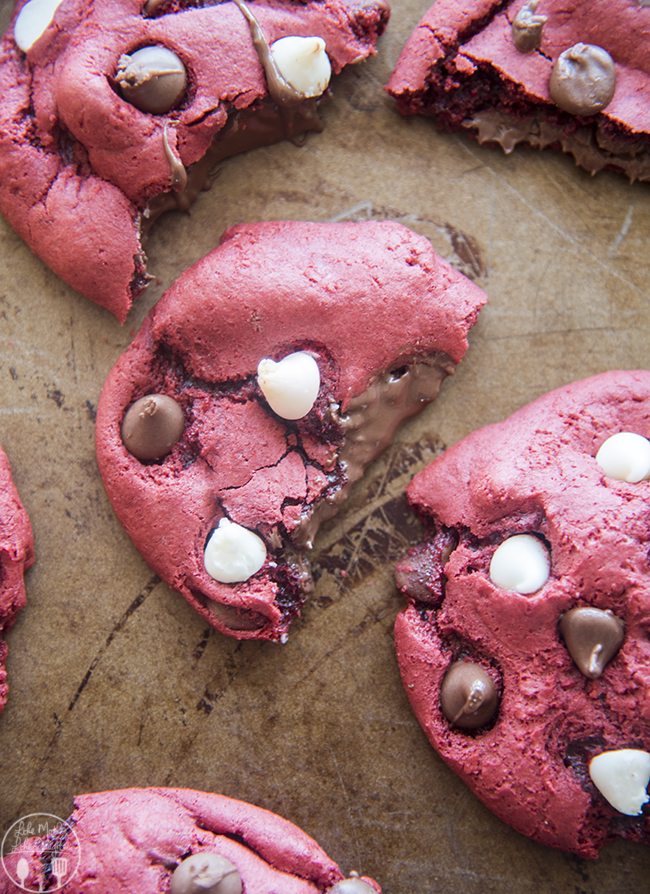 These nutella stuffed red velvet cookies are the next best thing since sliced bread! A delicious cake mix cookie, stuffed full of chocolate chips with gooey nutella in the middle. You'll be in love with them at first bite.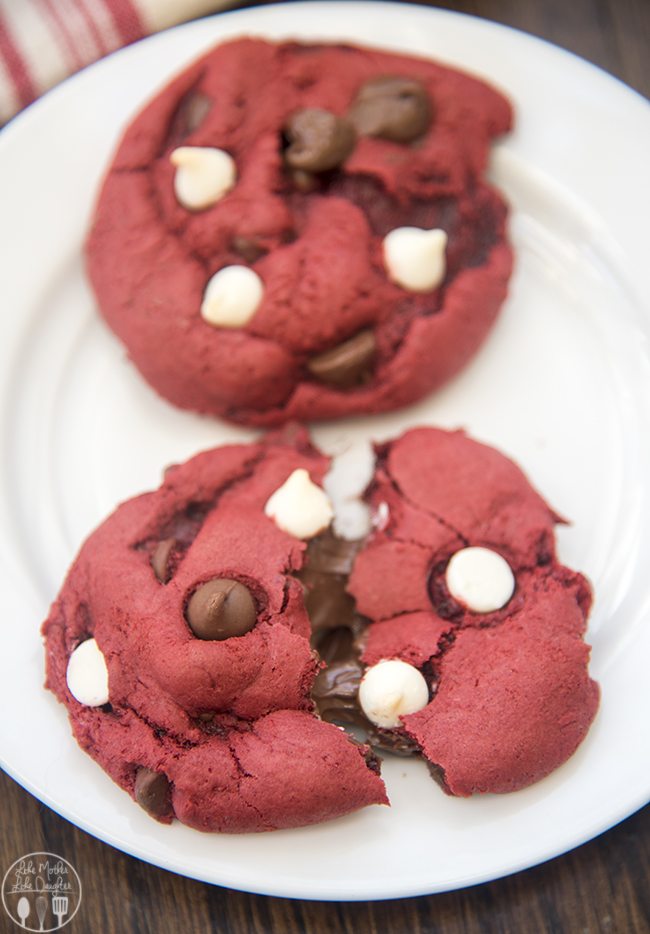 These cookies are so easy to make too, you'll turn your cake mix into cookie batter with just oil and eggs, if its too gooey still throw in a couple tablespoons of flour to thicken it right up (mine needed 2 tablespoons of flour). To get the nutella in the middle of your cookies you'll scoop small teaspoon fulls of nutella onto a baking sheet (lined with parchement) and stick the tray in the freezer for about an hour to let those babies harden up.
Flatten your cookie dough in your hand and stick a piece of hardened nutella in the middle and roll it up into a ball. Bake in the oven for about minutes and voila. Take a bite into a delicious red velvet cookie and just enjoy that tasty gooey nutella in the middle. You won't regret it.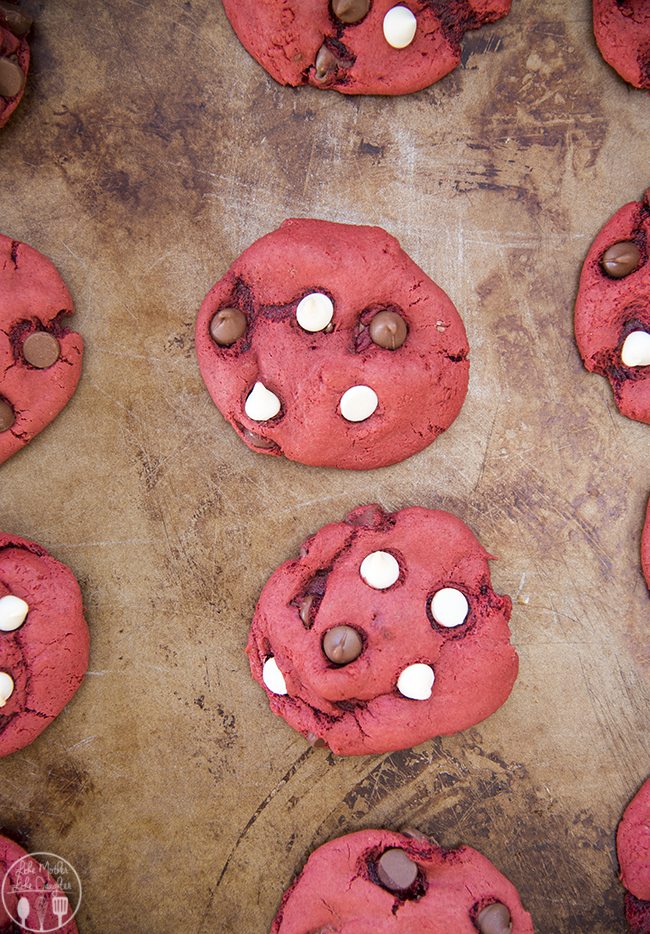 These cookies are perfectly rich, with a gooey middle, slightly crispy edges and just deliciousness.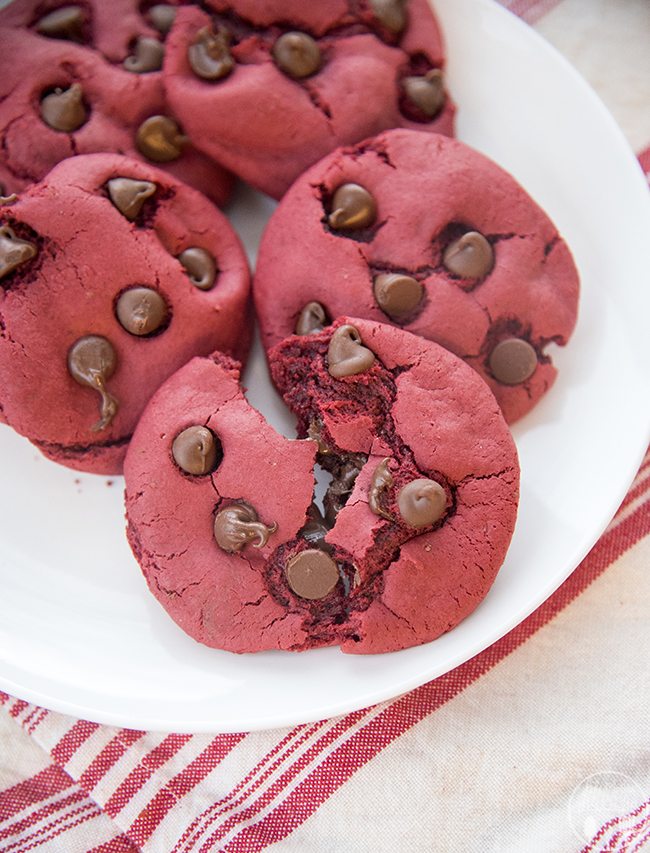 Nutella Stuffed Red Velvet Cookies
Ingredients
1 box red velvet cake mix
2 eggs
⅓ cup vegetable oil
2 TBS flour ** if needed
1 cup chocolate chips (milk, or white chocolate work great, or half and half)
nutella
Instructions
In a medium sized bowl combine your cake mix, eggs and vegetable oil and stir together to make a thick cookie batter.
Place cookie dough in the fridge for about 30 minutes to thicken and make rolling easier.
Scoop nutella by the teaspoon onto a cookie sheet lined with parchment.
Place tray in the freezer for about 30 minutes until hardened.
Preheat your oven to 350 degrees.
Scoop 1½ - 2 TBS of dough and roll into a ball.
Flatten each ball and place one hardened nutella ball in the middle of each.
Roll cookie dough around nutella and place on a cookie sheet.
Repeat with additional dough.
Place cookies onto a cookie sheet lined with parchment paper or a silicone liner.
Bake cookies for about 8 minutes until the tops start to get crinkly.
Remove from oven and allow to cool for 2 minutes on baking sheet.
Transfer to cooling rack to cool completely.
Notes
Return nutella to the freezer inbetween batches to keep it frozen.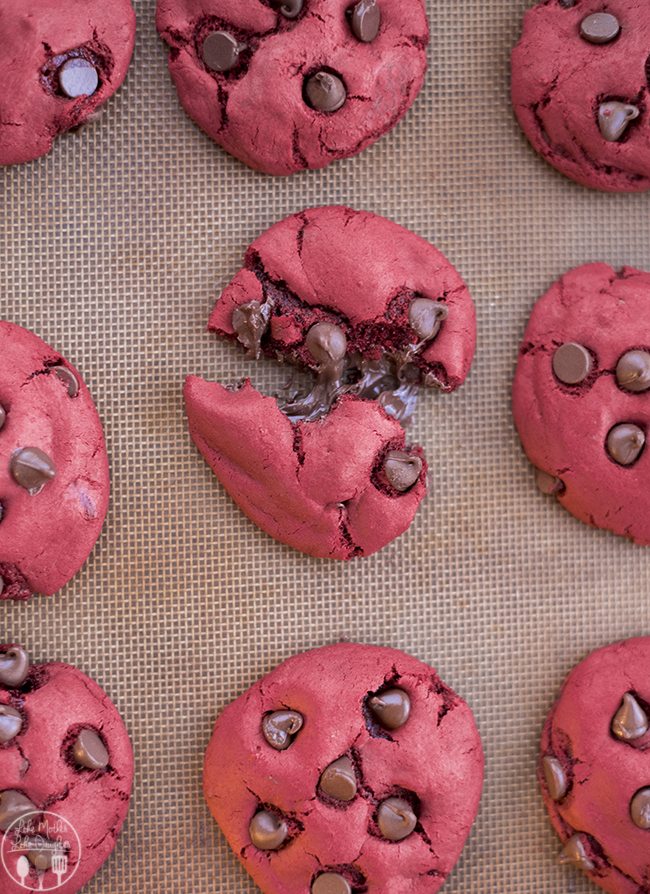 Now here are 23 more nutella recipes from my friends to help you celebrate world nutella day!
Nutella Puff Pastry // Summer Scraps
Easy Bacon Nutella Souffle // The Stay at Home Chef
Slow Cooker Nutella Brownie Pudding // 365 Days of Slow Cooking
Nutella Cheesecake Bars // Creations by Kara
Homemade Nutella // Ashlee Marie
Nutella Mousse Cookie Cups // Butter with a Side of Bread
Nutella Banana Crepes // The Baker Upstairs
Nutella Cheesecake Brownies // Life Made Simple
Nutella Strawberry Pie // Jamie Cooks it Up
Nutella Smores Bars // Bless This Mess
Nutella Swirled Skillet Cookie // Yummy Healthy Easy
Nutella Carmelized Grilled Goat Cheese Sandwich
Peanut Butter Nutella Stuffed Cookies
Nutella Sugar Cookies // The Stay at Home Chef
Slow Cooker Nutella Banana Bread // 365 Days of Slow Cooking
Nutella Cream Puffs // The Baker Upstairs
Coconut Macaroon Nests with Nutella // Creations by Kara
Nutella Pancake Pizzas // Butter with a Side of Bread
Nutella and Raspberry Filo Cups // Summer Scraps
No Bake Granola Bars with Nutella Drizzle // Yummy Healthy Easy
Mini No Bake Nutella Cheesecakes // Real Mom Kitchen
Nutella Krispy Treats // Jamie Cooks it Up
Raspberry Nutella Cheesecake Bars // Life Made Simple
Nutella Buttercream Frosting // Real Mom Kitchen
For more red velvet favorites, try these:
Cream Cheese Stuffed Red Velvet Bundt Cake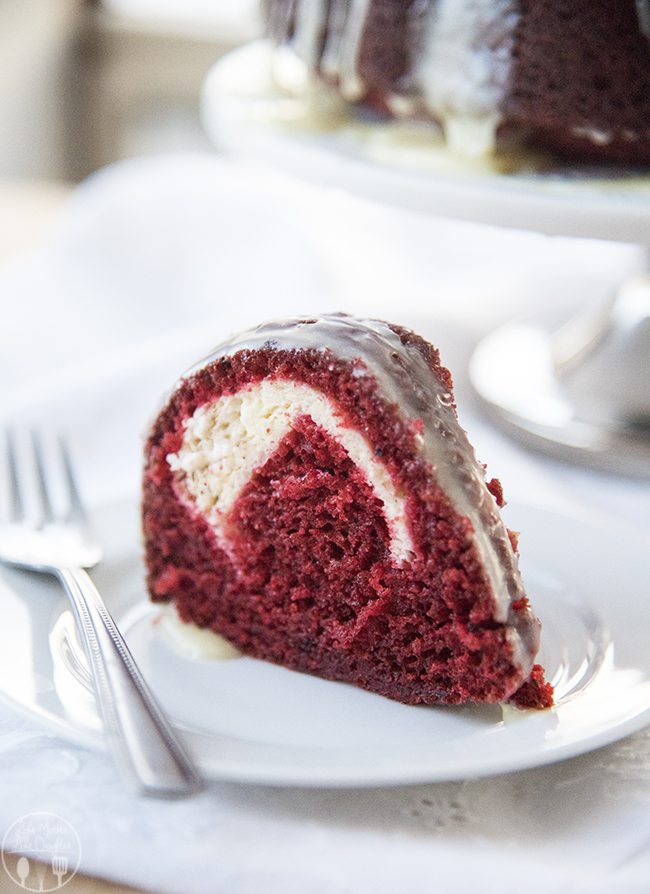 Red Velvet Better Than Anything Cake