I've realized this year that after having a baby some things just seem to slip away, like a garden. Hopefully I'll be better at it one year, but the last 2 years we haven't been very good at keeping most the things in our garden alive, or even getting them to grow. Even zucchini which is normally like the easiest thing ever to grow, right? Well, luckily for me zucchini is cheap at the store and so I could get some to make these delicious parmesan zucchini spears.
Pin these parmesan zucchini spears for later!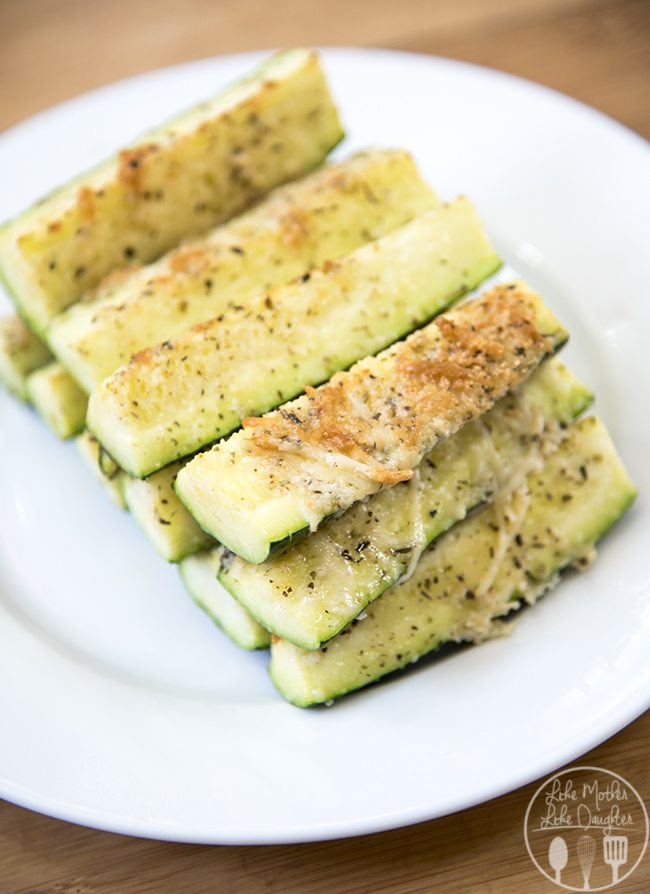 These zucchini spears are a delicious side dish for any dinner. Last night we had them with one of our favorites, tuna casserole.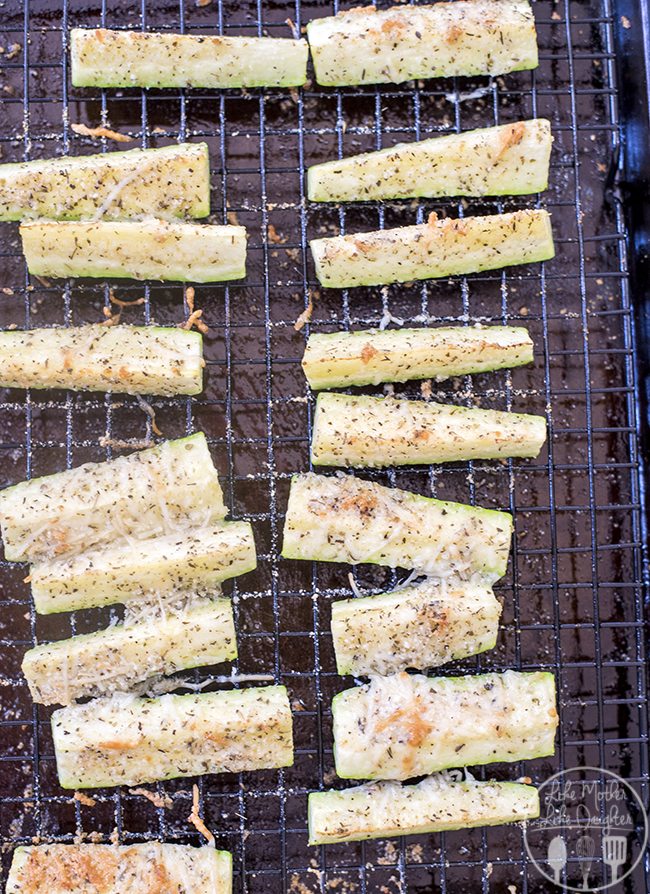 They're delicious spears of parmesan coated in a parmesan cheese, Italian seasoning mixture. And then its all baked, for a healthier and so delicious dish. These zucchini spears are cooked perfectly till tender, and coated with a crunchy cheesey topping. So good.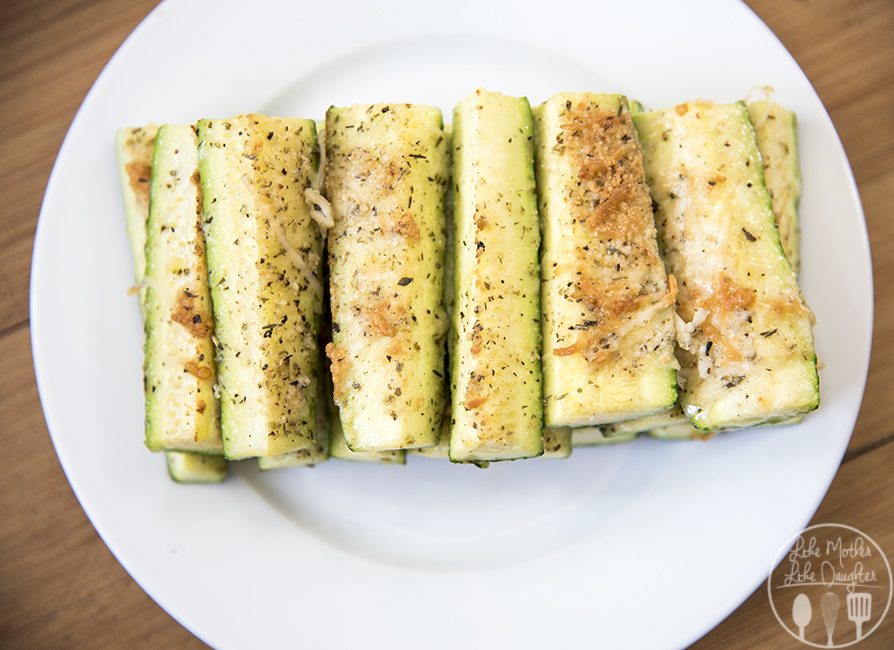 Parmesan Zucchini Spears
Ingredients
3-4 zucchini
½ cup grated parmesan cheese
1½ tsp Italian seasoning
½ tsp salt
⅛ tsp pepper
2 TBS olive oil
Instructions
Preheat the oven to 350 degrees.
Place a cooling rack on a baking sheet and spray with nonstick spray. Set aside.
Slice your zucchini in half length wise, then cut each half into quarters (or sixth if they are big)
Combine your parmesan, italian seasoning, salt, and pepper in a small bowl.
Put your zucchini spears and olive oil in a bowl, and mix around to coat zucchini in oil.
Place zucchini on prepared baking sheet.
Sprinkle with parmesan mixture.
Bake until tender about 15 minutes.
Turn oven to broil, for 2 to 3 minutes until the top turns golden brown.
What are you going to serve your parmesan zucchini spears with?