My neighbor brought over two very large zucchinis yesterday.  They were huge, like larger than my arm huge.  I don't know what you do when you are given or grow a large zucchini – you know the kind that somehow managed to hide away under the plants until it is so large that you either trip over it or it invades your home – but I chose to make zucchini bread.  And not just any kind of zucchini bread but this time I made zucchini bread with pineapple.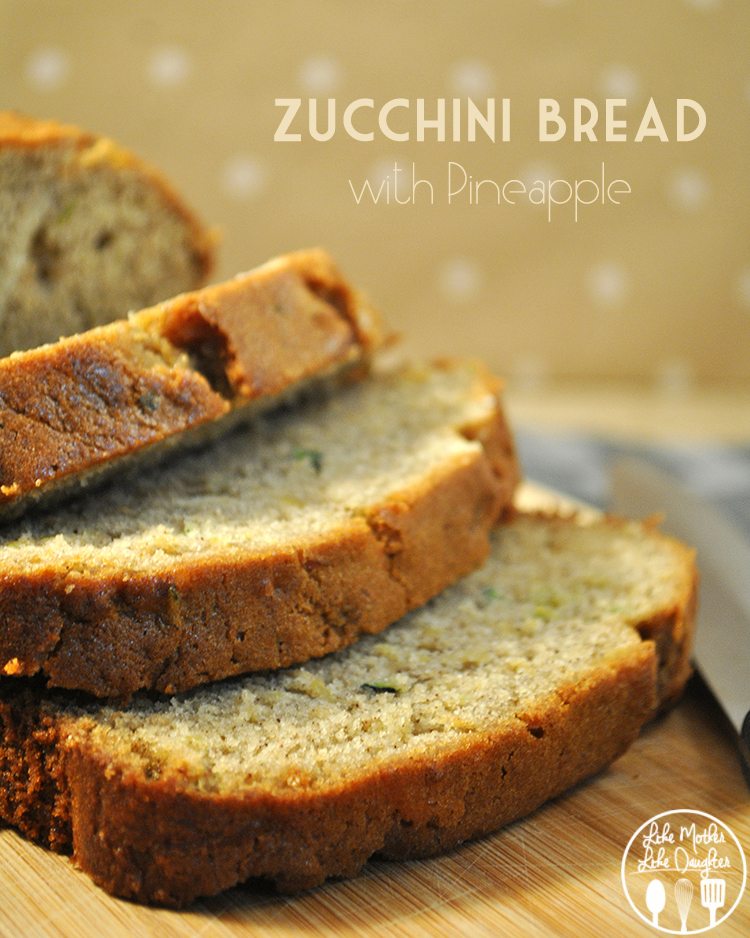 It was delicious! I love the addition of pineapple. I don't know if it was the pineapple that sent the zucchini bread over the top or all the cinnamon and allspice but all that goodness mixed together made a wonderful zucchini bread with pineapple.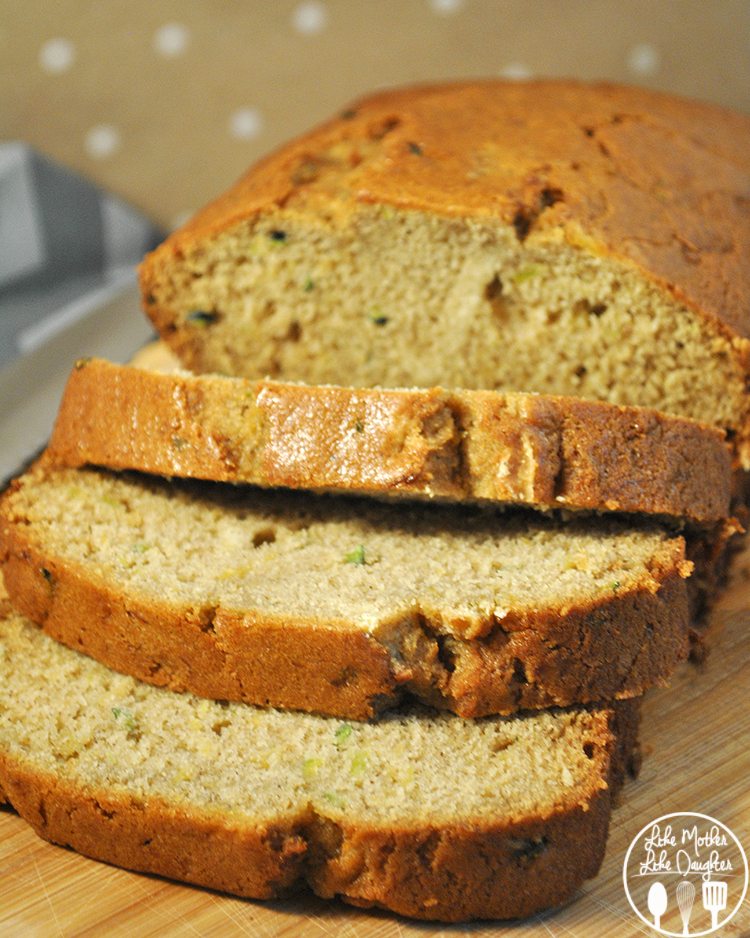 I made 3 loaves yesterday; one for my neighbor to thank them for the zucchini, one to share at church with my young women, and one for Craig and I to eat.  Just so you know though, 3 loaves was just the start of all that grated zucchini.  I froze 9 more cups of zucchini divided into 3 cup portions.  We can have this delicious zucchini bread with pineapple all winter long!!!!!!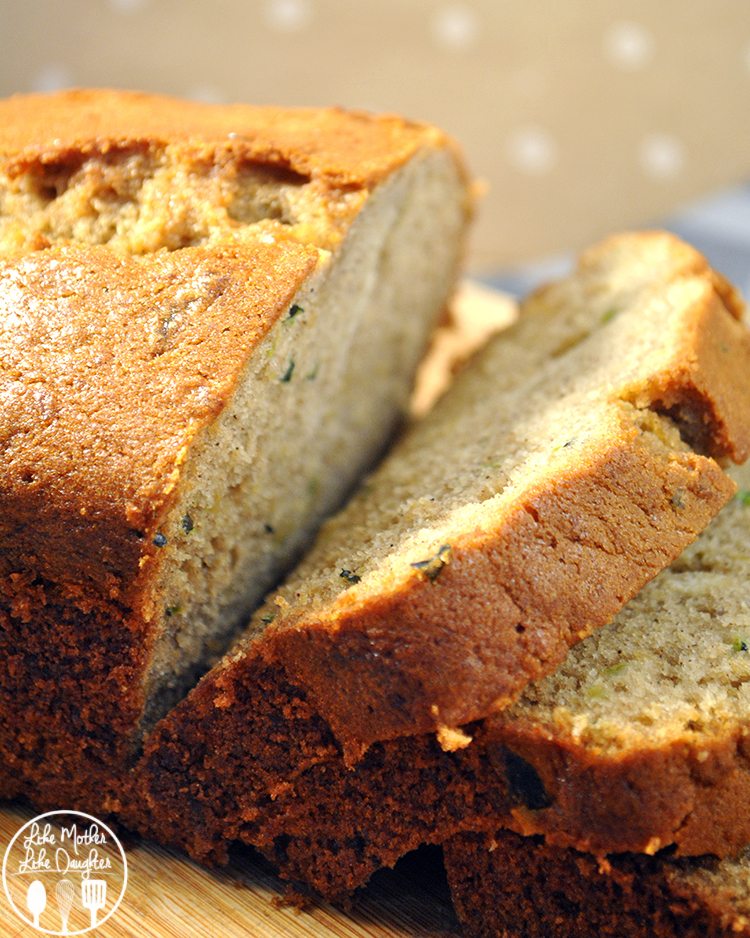 Zucchini Bread with Pineapple
Ingredients
1 cup grated zucchini
2 eggs (slightly beaten)
1 cup brown sugar
2 cups flour
½ cup butter (softened)
1 cup crushed pineapple with juice
1 tsp baking soda
1 tsp cinnamon
¼ tsp salt
¼ tsp allspice
Instructions
Preheat your oven to 350 degrees
Grease and flour the bottom of a 9x5 loaf pan
Cream together the butter and brown sugar
Add your egg and zucchini and mix
Add your flour, baking soda, salt, and spices; mix well together
Mix in your crushed pineapple - make sure everything is all blended together well
Pour/scoop your batter into your loaf pan
Bake for 60 minutes
Cool in pan for 10 minutes and then remove to finish cooling on wire rack
Enjoy this delicious and moist zucchini bread with the addition of pineapple!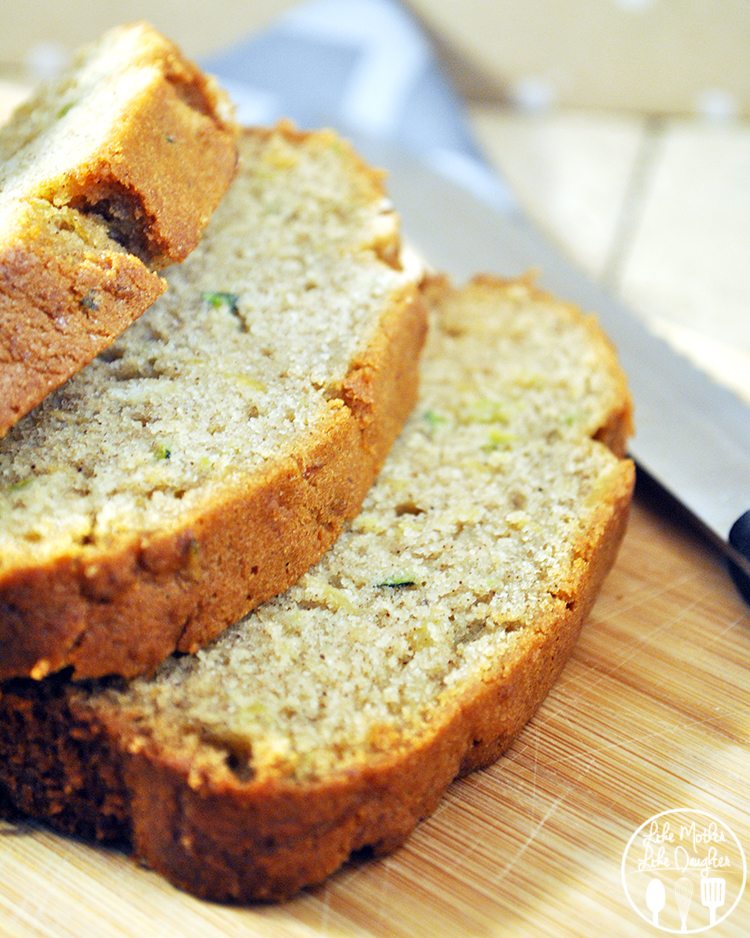 This recipe is for 1 9×5 loaf, triple or double it to make more, either to share or to eat it all yourself.
If you like this twist on traditional zucchini bread, maybe you'll like these other zucchini bread recipes too: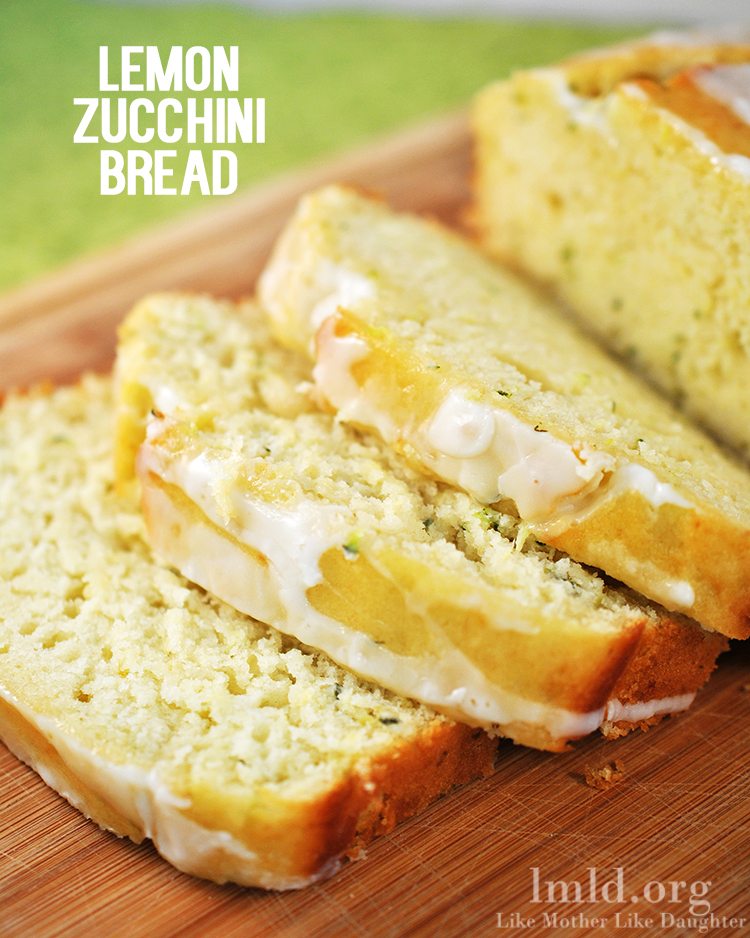 Double Chocolate Zucchini Bread