One of our favorite treats to splurge on (and when I say splurge I don't mean money-wise I mean calorie-wise) are Macey's Bakery's Peanut Butter Bars. They are the perfect combination of chocolate and peanut butter. — They seem slightly undercooked, giving them the delicious cookie doughish taste, and the chocolate frosting is to die for.
I've wondered for a while if I could make my own version of these bars, to save us the trip to Macey's. A few weeks ago my friend Liz said she made peanut butter bars for an activity and so I figured I'd give her recipe a go. The first time I made these on Monday they were good, but not great. Nate said they needed more sugar, I thought they needed a little less oats. Well, I wanted needed to bring a treat to share with my students today, so I decided to try the peanut butter bars, and just tweak the recipe a little more. So I added more sugar and more flour and less oats.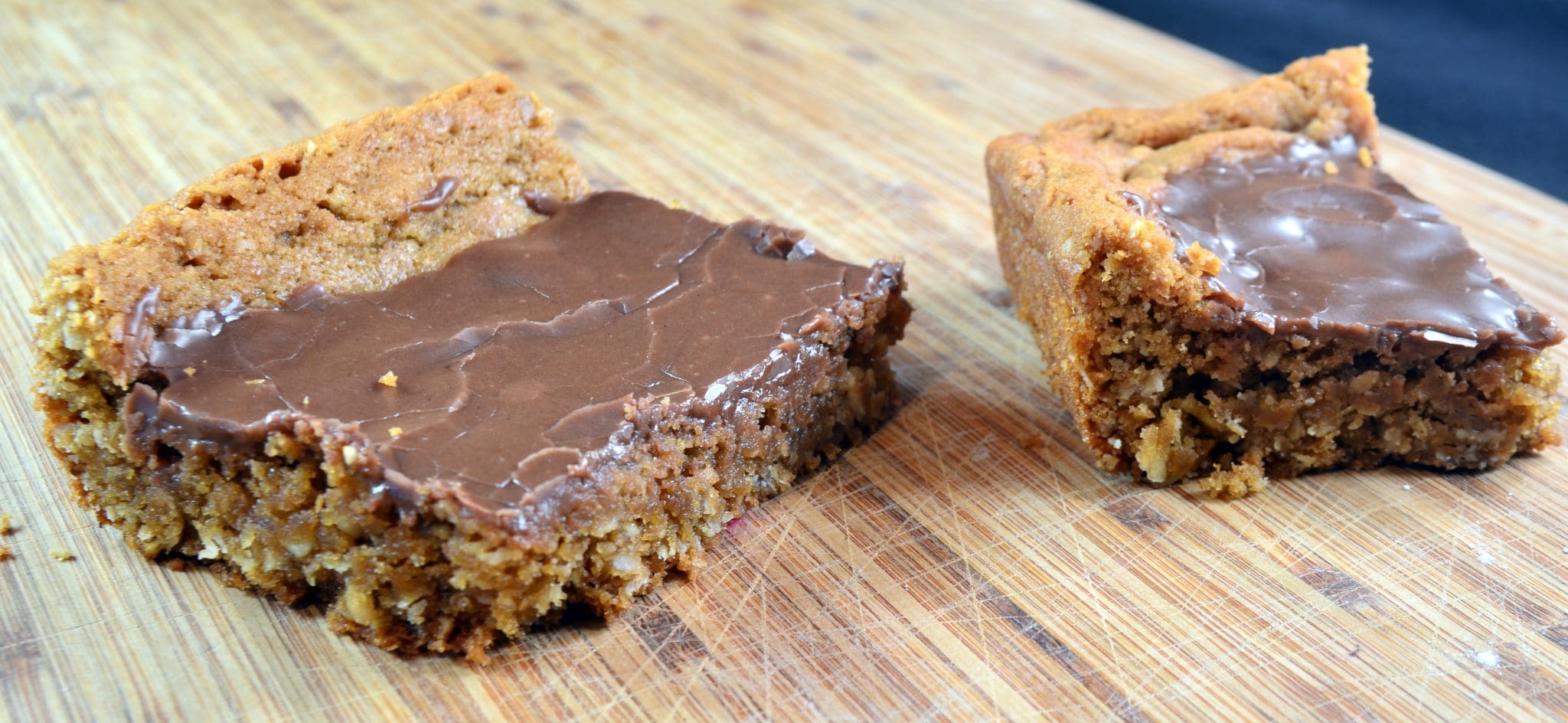 I'm not saying these bars are a copy cat of Macey's. But what I am saying is they are amazing. They probably don't cut the calories down much from the Macey's version, but they are delicious. Plus, its always more fun to make things yourself right?
For my final amounts I quadrupled the original recipe since I wanted to make a lot to share. So that's the recipe I'm going to share with you. But, be warned it makes a full cookie sheet of bars, that are delicious enough I'll you'll want to eat the whole thing, but my your thighs might not thank you later.The point is, you could probably cut this recipe in half and put the bars in a 9×13 pan, or quarter the recipe and cook the bars in an 8×8 recipe. Either way, you should definitely make these.
Peanut Butter Bars
Ingredients
2 cups flour
2 tsp baking soda
1 tsp salt
1 cup butter, softened
1 cup creamy peanut butter
1¼ cup white sugar
1¼ cup brown sugar
4 eggs
1 tsp vanilla
3 cups rolled oats
Instructions
Preheat oven to 375 degrees.
Pour all ingredients in a bowl. Mix well.
Spray a cookie sheet with pam.
Spread dough evenly over the cookie sheet. All the way to the edges.
Bake for 18 to 20 minutes, until golden brown on top. (Don't check by sticking a toothpick in, it won't come out clean).
Allow to cool.
Cover with frosting. **
**I actually don't love this frosting recipe, its good, but I still love store bought frosting more. So take your pick, chocolate frosting from the store or homemade.
Chocolate Frosting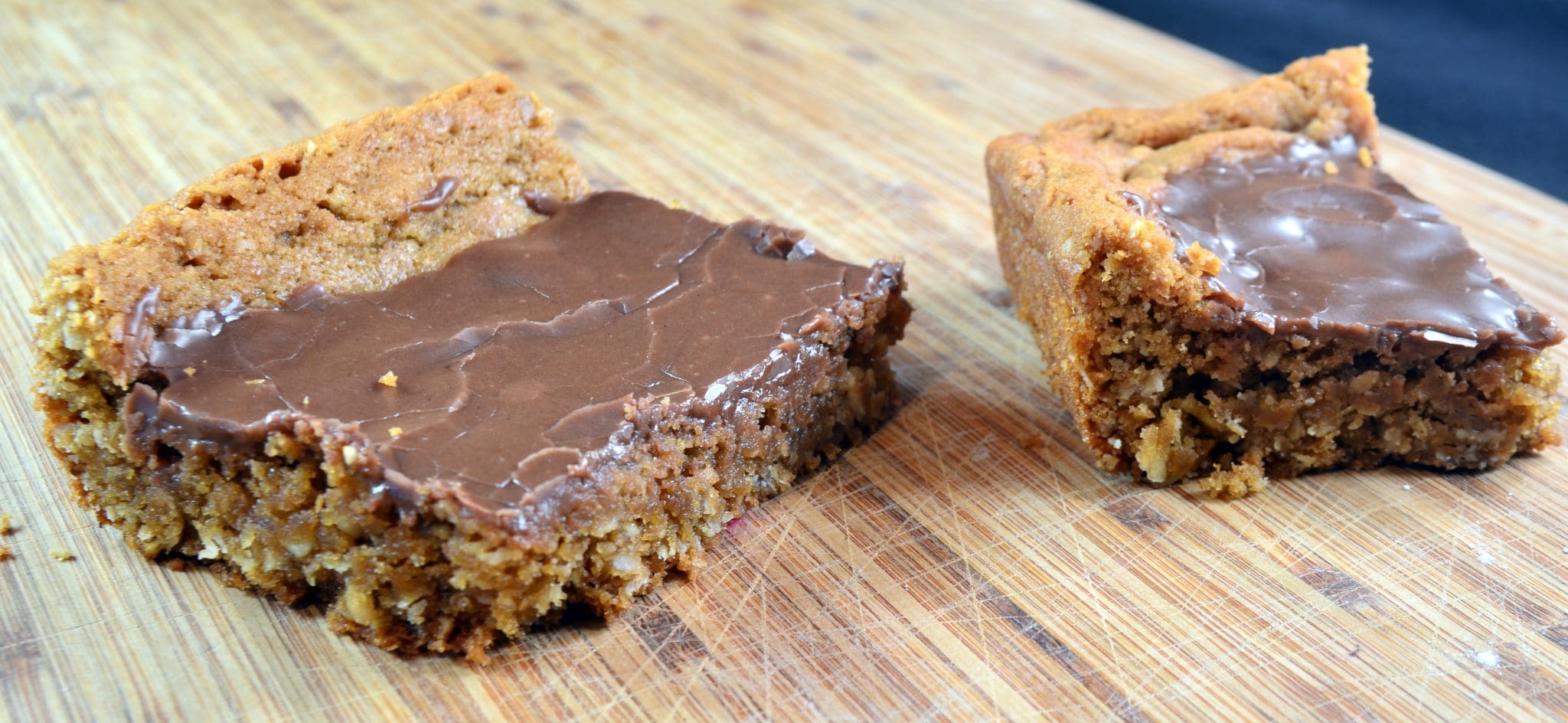 Ingredients
4 TBS butter
2 TBS milk
2 – 2½ cups powdered sugar
2 TBS cocoa
Instructions
Mix all ingredients together in a medium sized bowl. Add more powdered sugar, or milk to get the right consistency. I used 2¼ cups powdered sugar.
Spread on cooled bars.