Hey guys, its almost fourth of July, so I figured now is the perfect time to share with you this delicious red white and blue jello poke cake! I shared it a couple weeks ago on Dessert Now Dinner Later, because my friend Amber was out enjoying time with her new baby.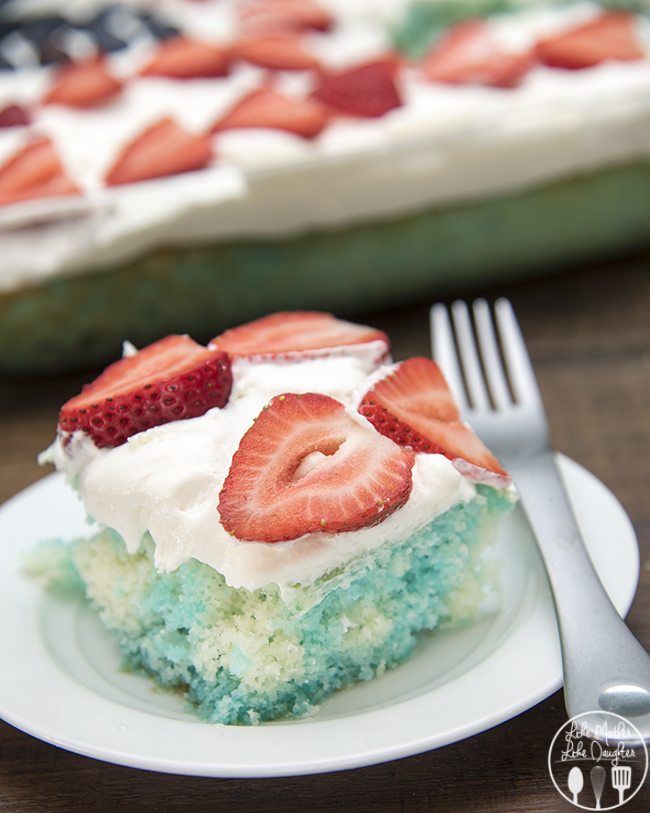 I've never made a poke cake before, but now that I made this one I realized how easy they are, and how moist and delicious they are too, I'm never turning back! This red white and blue poke cake is perfect for Fourth of July because well, its red, white and blue, easy and perfect for a crowd! It'd be the perfect treat to take to that barbecue your having, or to share while watching fireworks.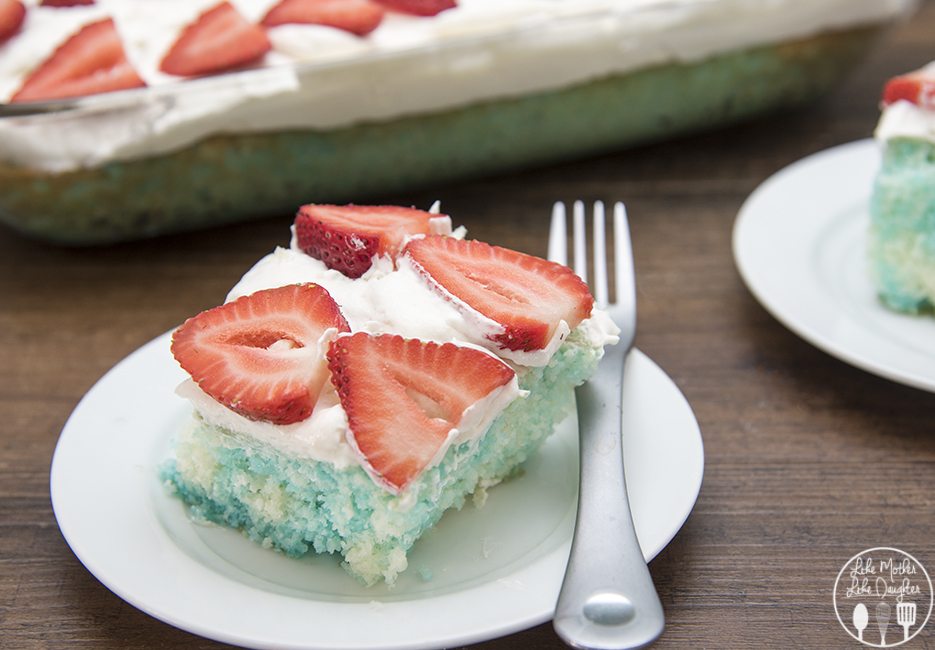 To get the red white and blue colors, we start with a white cake mix, blue jello, and top it all with strawberries. I added a few blueberries too to make the cake into a flag, but that's optional.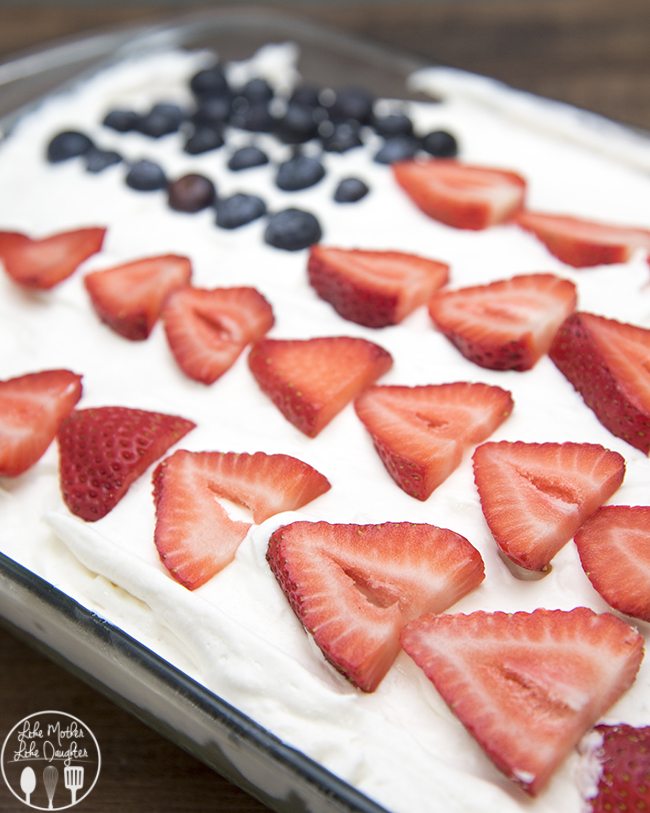 Red White and Blue Jello Poke Cake
Ingredients
1 white cake mix, and ingredients called for on box (oil, egg whites and water)
3oz box blue raspberry jello (powder only)
1½ cups water, divided
8 oz cool whip
1-2 cups sliced strawberries
½ cup blueberries
Instructions
Prepare your cake mix in a large mixing bowl according to package directions. Pour into a greased 9x13 pan and bake in oven according to package directions. (Mine was 350 degrees for 29 minutes)
Allow your cake to cool for about 30 minutes when done baking.
Bring 1 cup of water to boil in a small pot over medium heat. Dump in your jello mix and stir till dissolved. Add in your remaining ½ cup of water (it should be cold!) and stir.
Poke holes into your cake using a fork, and space them about an inch apart. Pour jello evenly over the top of your cake. Cover the cake and place it in your fridge for 3 hours.
Spread cool whip over the top of your cake evenly. Arrange strawberry slices over the top of your cool whip as desired (Or arrange blueberries in one corner in a square, and strawberries in striped to make a flag)
Store in fridge for 1 hour before serving.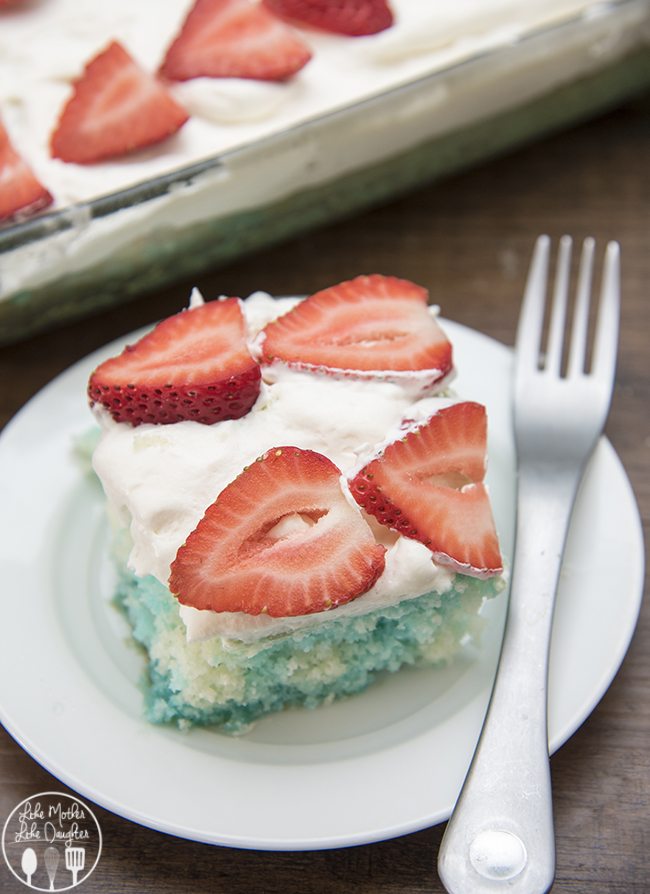 For more red white and blue treats, I think you'll like these: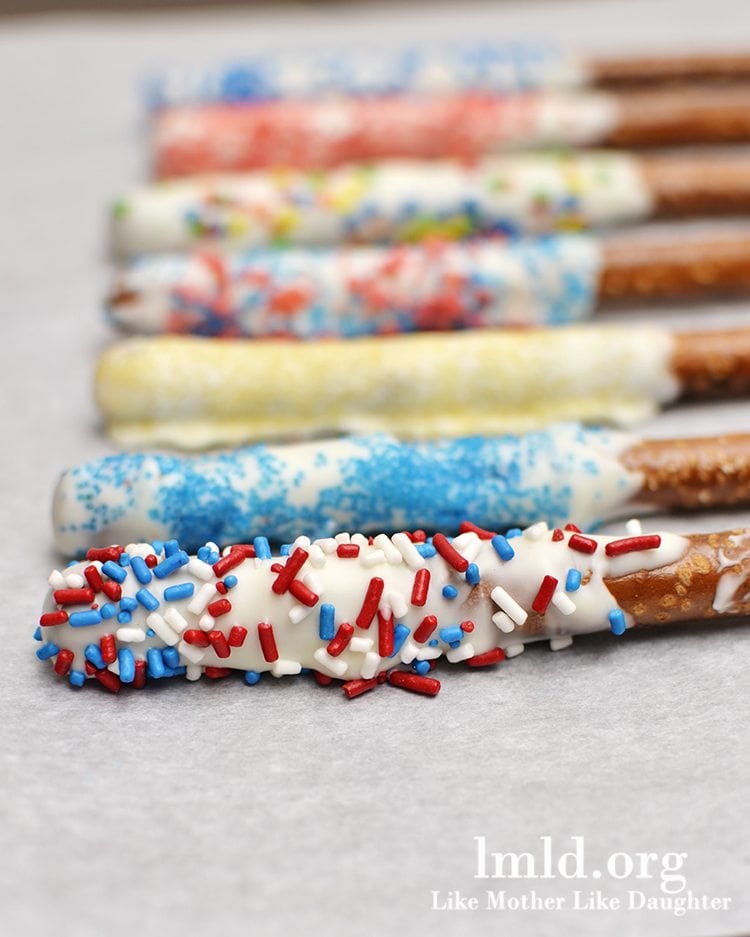 Red, White, and Blue Strawberries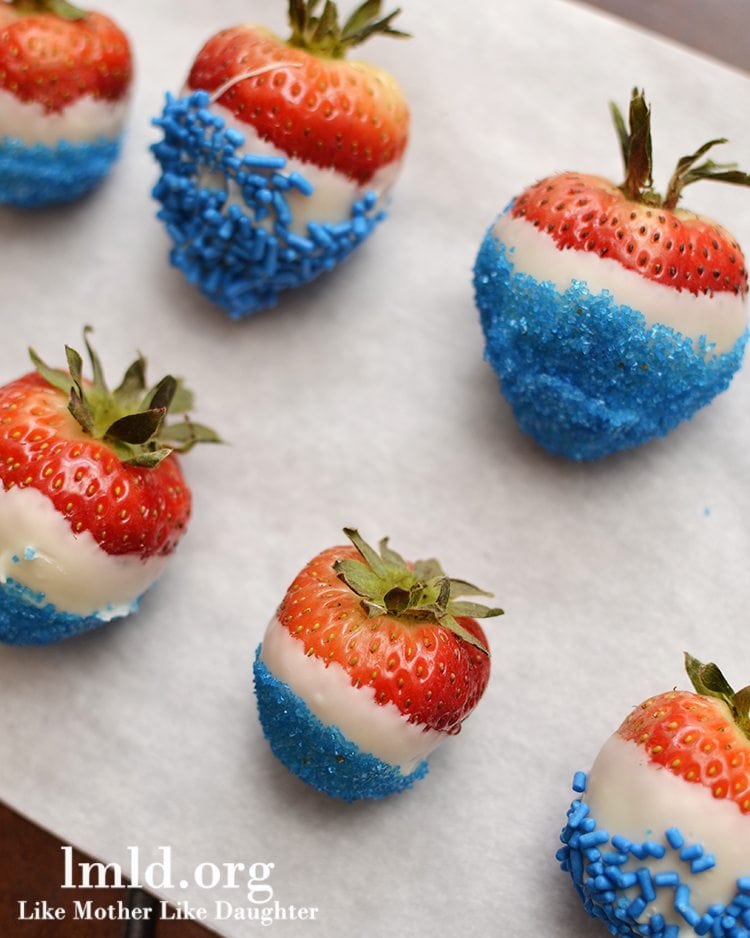 Patriotic White Chocolate Popcorn
Red White and Blue Pudding Pops