A couple of weeks ago we went over to my brother-in-law ans sister-in-law's apartment. My birthday was the week before but we hadn't seen them due to some family stuff. We had a delicious dinner of lime chicken enchiladas (I will need to recreate this recipe soon) and for dessert my sister-in-law made some peanut butter blondies. She even decorated them to say Happy Birthday Aimee.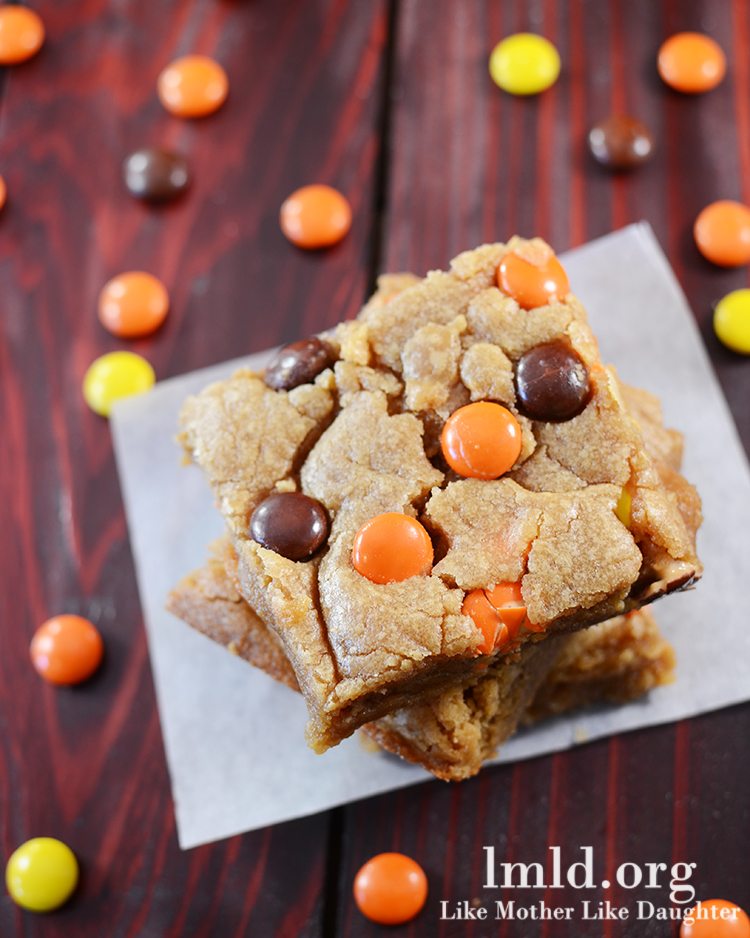 I thought of my delicious blondies recipe and new peanut butter blondies were something I also needed to recreate. I went straight to the store the next day and bought some reeses pieces (because you can never have too much peanut butter, right?) and made these blondies that night while my husband was at school.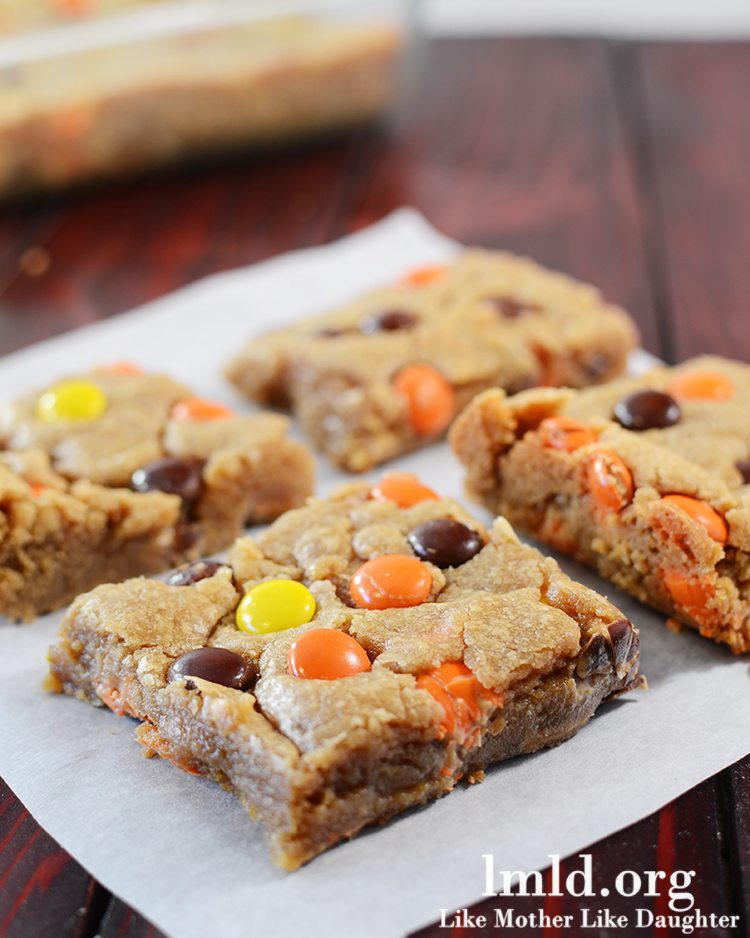 I filled my Peanut Butter Blondies just with reeses pieces which gave those bites even more of a sweet peanut butter flavor with a slight crunch. But I think they would be really delicious with chocolate chips as well.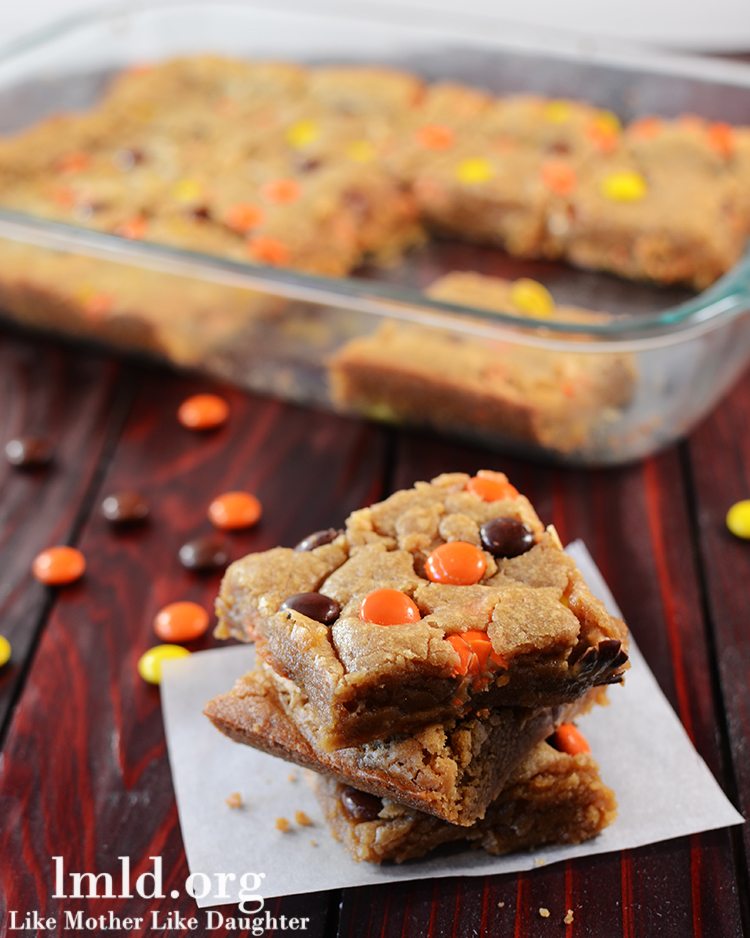 As they were they were very peanut buttery and very delicious. They tasted a little like peanut butter bars and I wanted to top them with chocolate frosting. Maybe next time?
Reeses Pieces Peanut Butter Blondies
Ingredients
½ cup (1 stick) butter, softened
2 cups brown sugar
½ cup peanut butter
2 large eggs
1 TBS vanilla
2⅛ cups flour
1 tsp baking powder
½ tsp salt
1 cup reeses pieces
Instructions
Preheat oven to 350 degrees. Prepare a 9x13 baking pan with cooking spray. Set aside.
Combine butter and brown sugar in a large bowl until mixed and light.
Add the peanut butter and stir to combine.
Mix in the eggs and vanilla extract and stir well.
Add the dry ingredients all together, flour, baking powder and salt and stir them into the batter.
Pour in the reeses pieces and carefully mix them into the batter.
Pour the batter into your prepared pan and push around to all edges and spread evenly with a rubber spatula.
Bake for about 30 minutes or until an inserted toothpick comes out clean.
Allow to cool slightly before cutting and serving.
Enjoy these rich peanut butter blondies with a large glass of milk. They are great warm and fresh (Especially with ice cream) and still good a few days later too!