Sometimes I get carried away when I do the grocery shopping.  Sometimes when I shop at a large warehouse store like Costco, I purchase 5 pound bags of whole carrots.  5 pounds!  Carrots!  I love raw carrots, I love their crunch and I especially enjoy them with a vegetable dip.  But after eating fresh carrots for lunch and snacks for several days it is time for a new carrot presentation.  Roasted carrots!!!!!!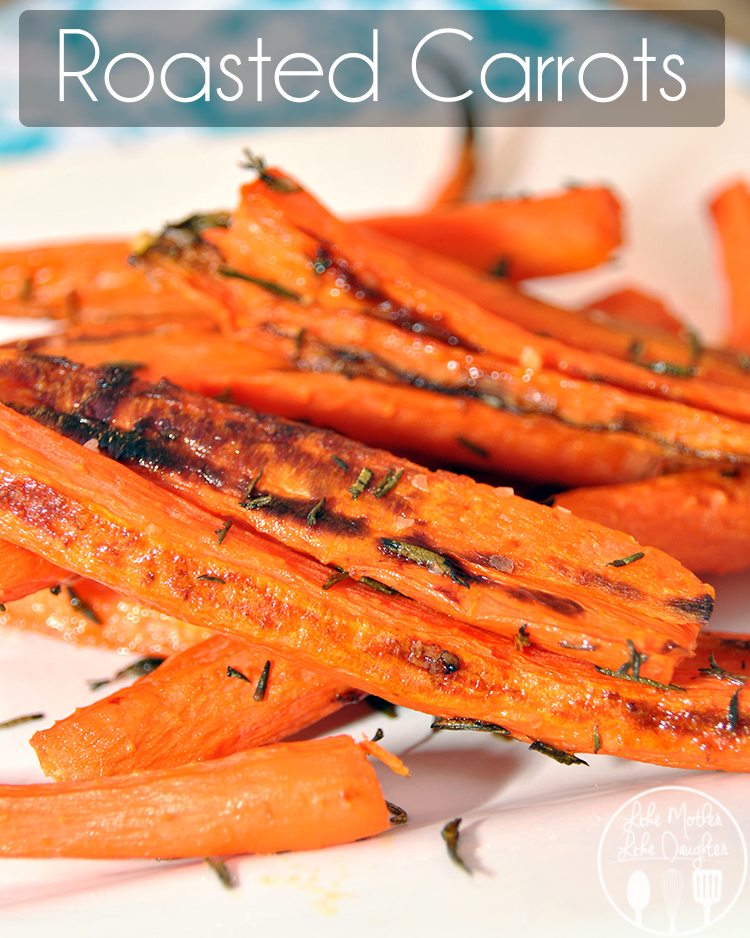 Roasting carrots is so simple, and so good!!!!!!!!!!!!!! and so healthy.  I roasted carrots today for an upcoming recipe of roasted carrot soup but snatched a few to eat before tossing them into the soup.  Next time I am preparing a double pan of roasted carrots, because I was scraping the little bits left on the pan just for their amazing taste.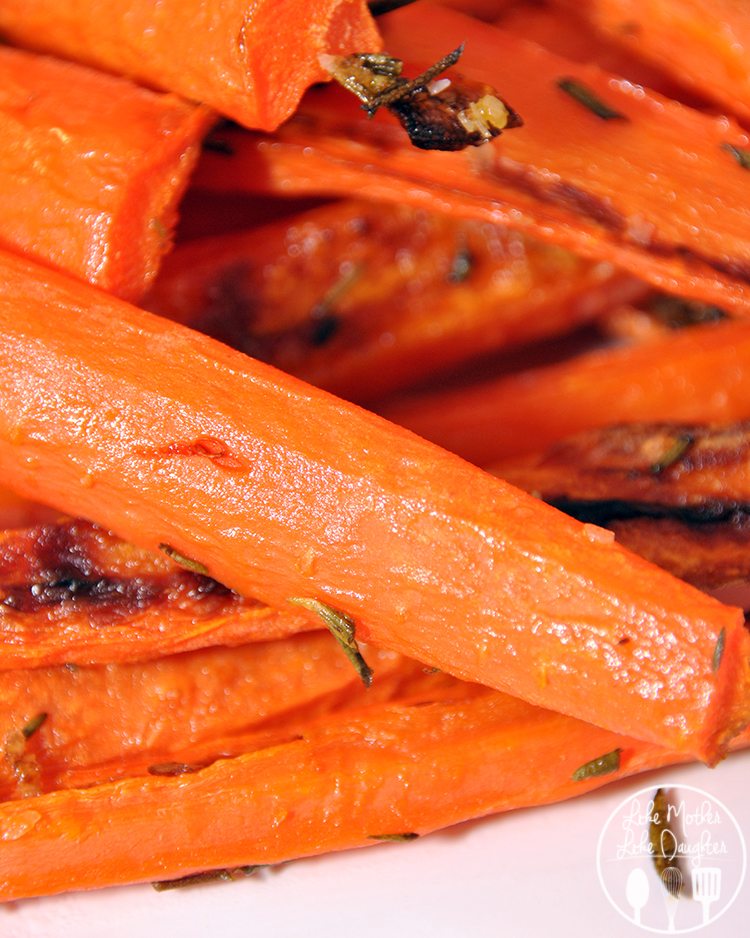 These roasted carrots were so flavorful.

Roasted Carrots
Roasting carrots with Kosher salt, fresh herbs such as thyme and rosemary, is the perfect vegetable side dish to your dinner.
Ingredients
6 whole carrots - scrubbed and peeled
olive oil spray
1 TBS Kosher salt
3 to 4 sprigs rosemary - minced
3 to 4 sprig thyme
Instructions
Preheat oven to 425 degrees
Spray a roasting pan or cookie sheet with olive oil spray
Cut the carrots in half
Cut the halved carrots in half again lengthwise (try to make your pieces as uniform in size as possible)
Spread the carrots out on the pan
Spray carrots with more olive oil spray
Sprinkle with the salt and herbs
Roast for about 20 to 25 minutes, turning at least once
Enjoy these delicious roasted carrots as a snack or as a part of your evening meal.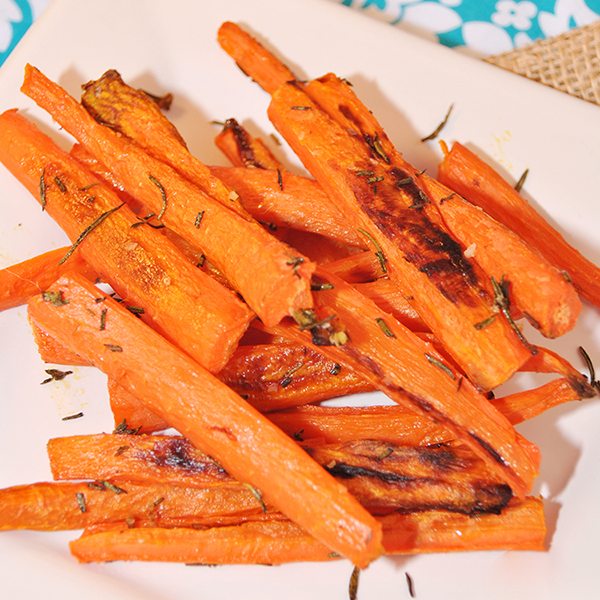 I still have more carrots though, any suggestions?