Have you ever had a scotcheroo? They're basically rice krispy treats made with peanut butter and corn syrup and topped with a butterscotch and chocolate ganache. And they are SO good.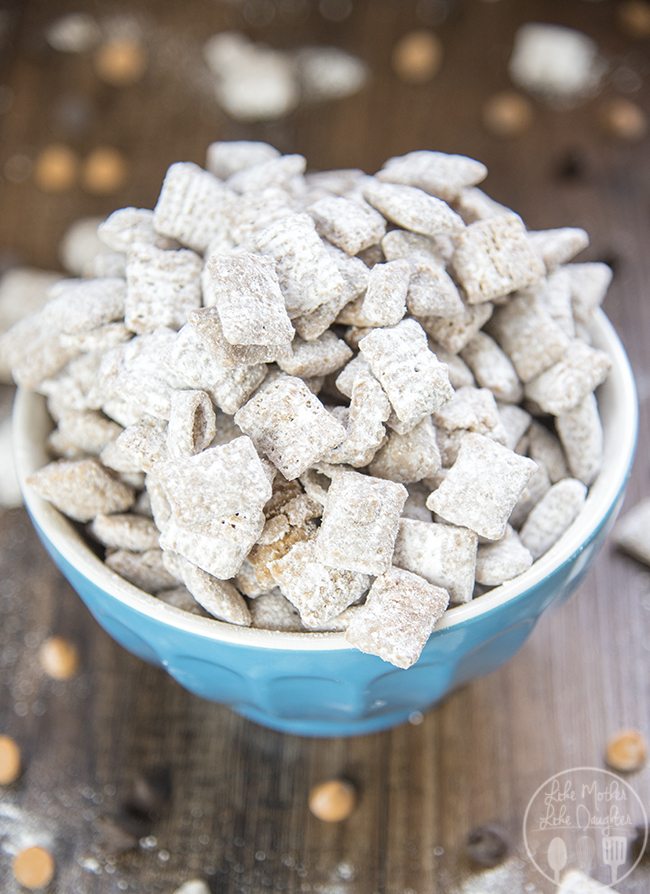 I saw the idea for scotcheroo muddy buddies on pinterest from Something Swanky and knew I had to try them out a.s.a.p. Instead of making them with a corn syrup and peanut butter base and topping them with chocolate and butterscotch chips like my scotcheroo bars, I just combined the three main flavors into the coating for the muddy buddies.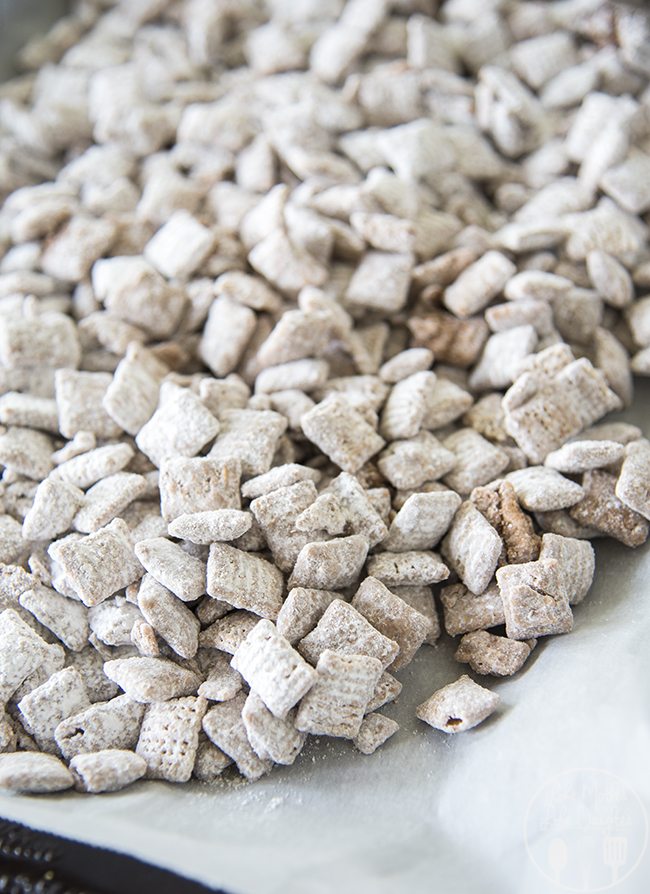 So basically instead of traditional muddy buddies with chocolate and peanut butter, I added butterscotch chips into the base too. And then coated it all in powdered sugar like normal, and yum!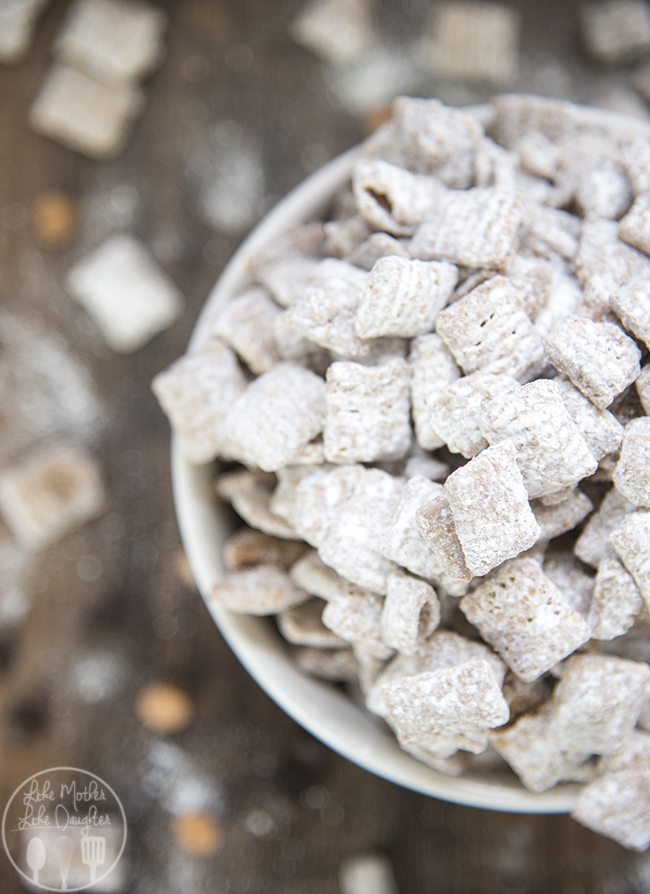 I just love the combo of the butterscotch, peanut butter and chocolate together and if you do too then I promise you'll love these muddy buddies!

Scotcheroo Muddy Buddies
Ingredients
¾ cup butterscotch chips
¾ cup chocolate chips
½ cup creamy peanut butter
6-7 cups chex cereal
1½ cups powdered sugar
Instructions
Pour your chex into a large bowl and set aside.
Combine your butterscotch chips, chocolate chips, and peanut butter in a medium sized microwave safe bowl. Microwave in 30 second intervals, stirring after each till smooth. (Should take 1- 1.5 minutes)
Pour your butterscotch chocolate mixture over the cereal and stir together till cereal is completely coated.
Pour the cereal into a ziplock bag and add the powdered sugar. Shake the bag until the cereal is completely coated in powdered sugar.
Pour into another bowl and enjoy.