S'mores brownies start with a graham cracker bottom, brownie in the middle, and are topped with gooey marshmallows. You get the delicious flavor of s'mores but in brownie form!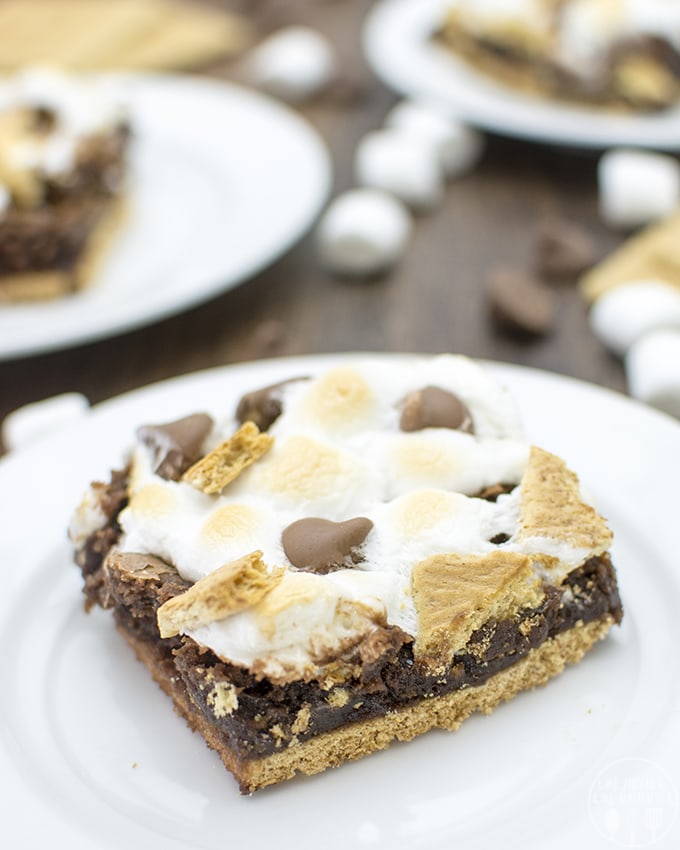 I love summer for a lot of reasons. But one thing I have really grown to love since marrying my husband is the outdoors. And of course with that we love hiking, fishing and camping. With a newborn it will be a little harder for us to go camping this summer. But that doesn't mean we can't still enjoy the delicious foods of camping – like s'mores. Roasting marshmallows over a fire just is something special, isn't it. But these S'mores Brownies are pretty dang good too. Actually they're amazing. All the flavors of s'mores plus brownies too. Delicious!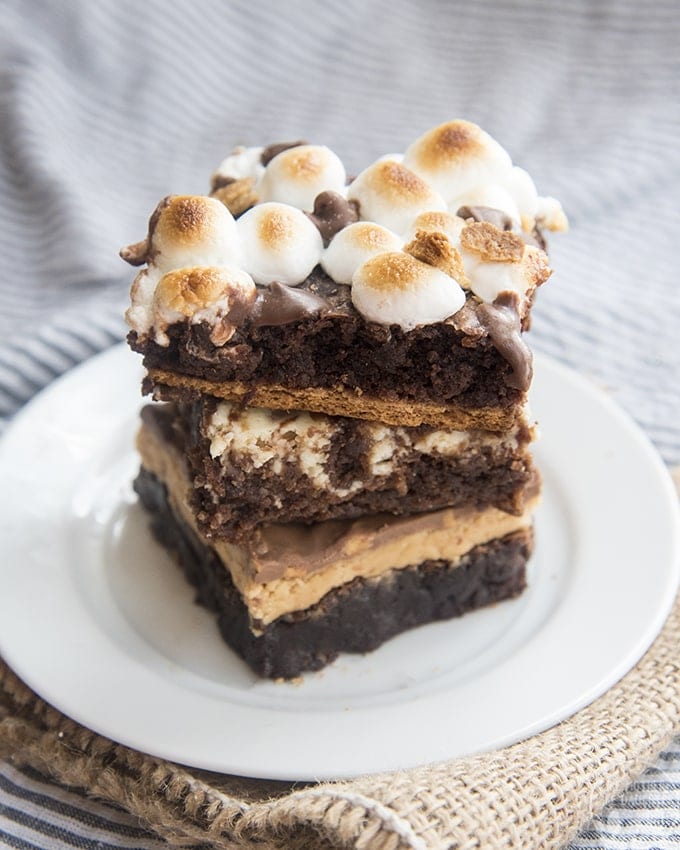 These smores brownies are simple to make too. I just used a boxed brownie mix, but you could also use my delicious double chocolate brownie recipe if you prefer, or if you have your own favorite brownie recipe. Then you have a graham cracker crust, and top the brownies with marshmallows and a few chunks of a chocolate bar and graham crackers too.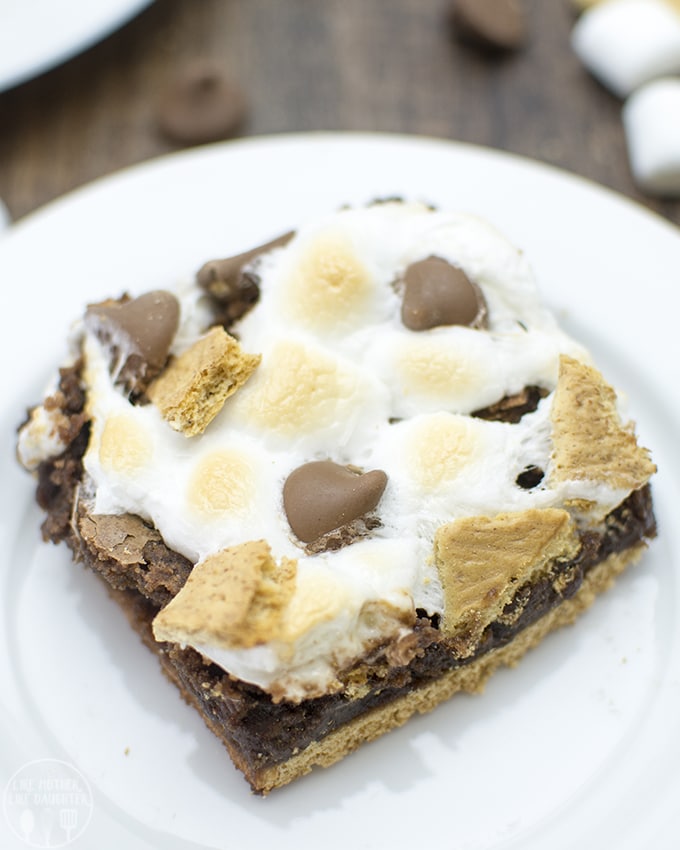 So are you ready for the recipe?
S'mores Brownies
Ingredients
4-5 whole graham crackers
prepared brownie batter (you can use a boxed mix, and add ingredients called for on box)
2 cups mini marshmallows
2 Hersheys bars
Instructions
Preheat your oven to 350 degrees.
Spray a 9x9 or 11x7 baking dish
Break each of your graham crackers into the 4 pieces on their lines.
Line baking dish with the graham cracker pieces.
Pour brownie batter evenly over the top of your graham cracker pieces.
Bake in oven according to brownie mix directions.
Remove from oven and cover with marshmallows.
Sprinkle with 1 graham cracker crushed into small pieces and chocolate bars chopped up.
Return to oven and turn heat to broil. Broil for about 2 minutes until marshmallows turn golden brown (watch closely!).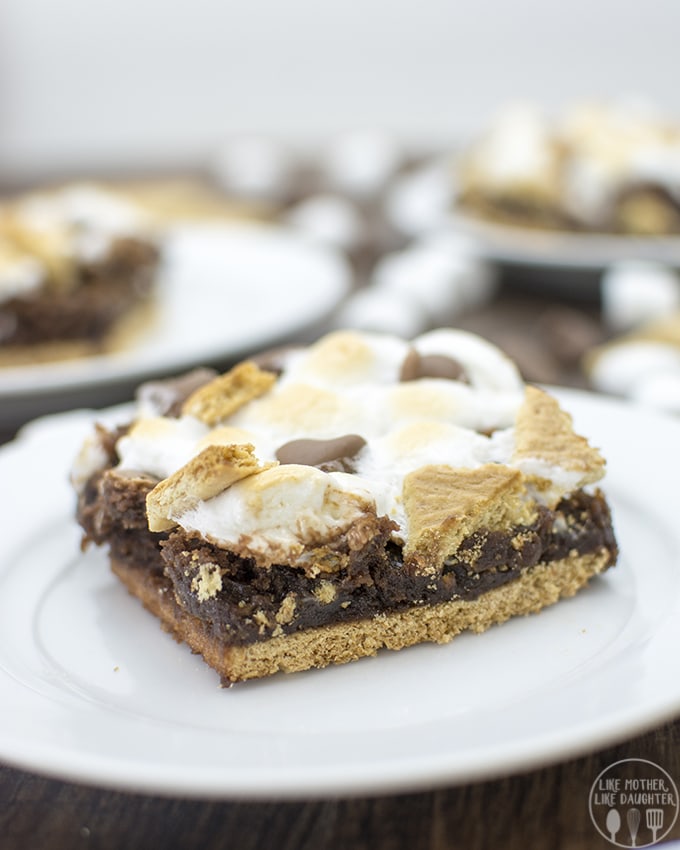 Photos Updated: 7/7/17
Enjoy the delicious combination of brownie, graham cracker, chocolate and marshmallows!