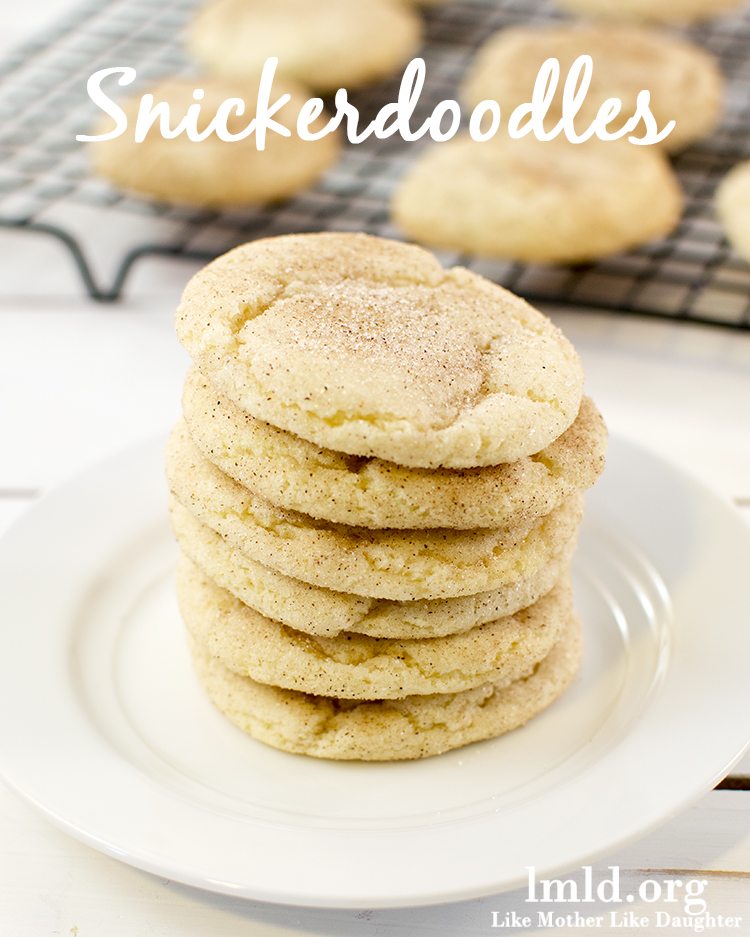 Can I tell you a secret? When I was younger (think elementary school), my family had a secret word. This secret word would have been used in case of emergency. You see, my mom always walked me to school (during the younger half of elementary) and home after. And this secret word was not just for that, but in case something happened to my parents and a stranger needed to pick me, or my brother, up from somewhere they would know the secret word and that way we would know it was someone we could trust (not just a stranger offering candy, trying to get us in their car.) But now that I think about it, when would my parents need to send a stranger to us, there were plenty of people in our neighborhood they could have sent? But that's besides the point. Our secret word was, get ready for it, snickerdoodles.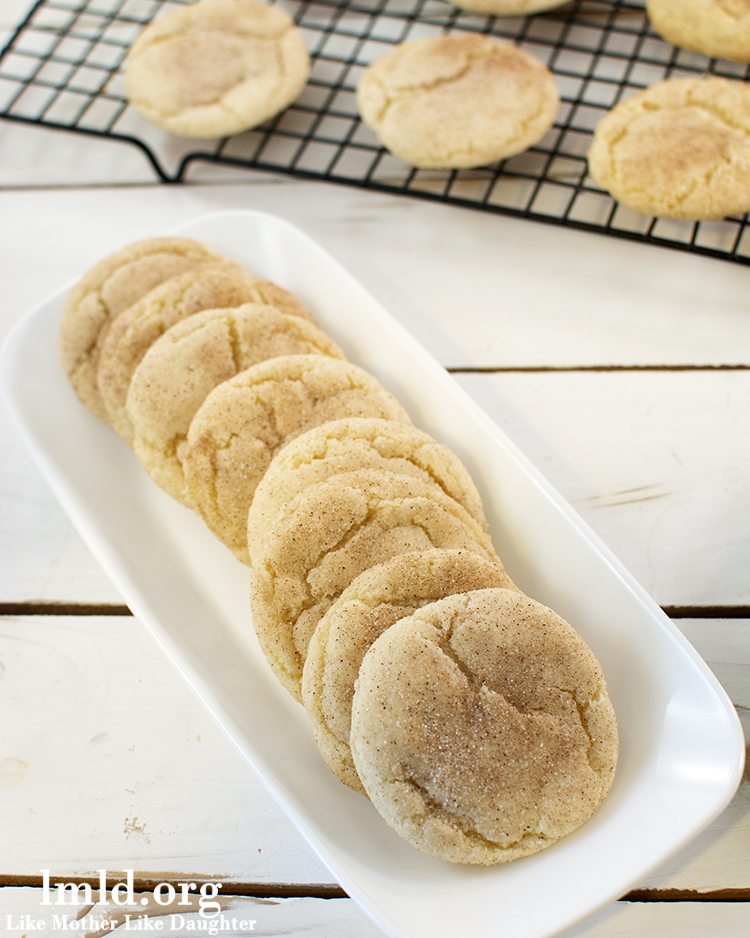 I've actually only made snickerdoodles a few times now, but every time I do, I just love them! They are such a delicious and simple cookie. The sugar cookie like dough rolled in the perfect mix of cinnamon and sugar. And these are the perfect snickerdoodle cookies too. They are soft, and sweet, and have just the right amount of cinnamon sugar coating.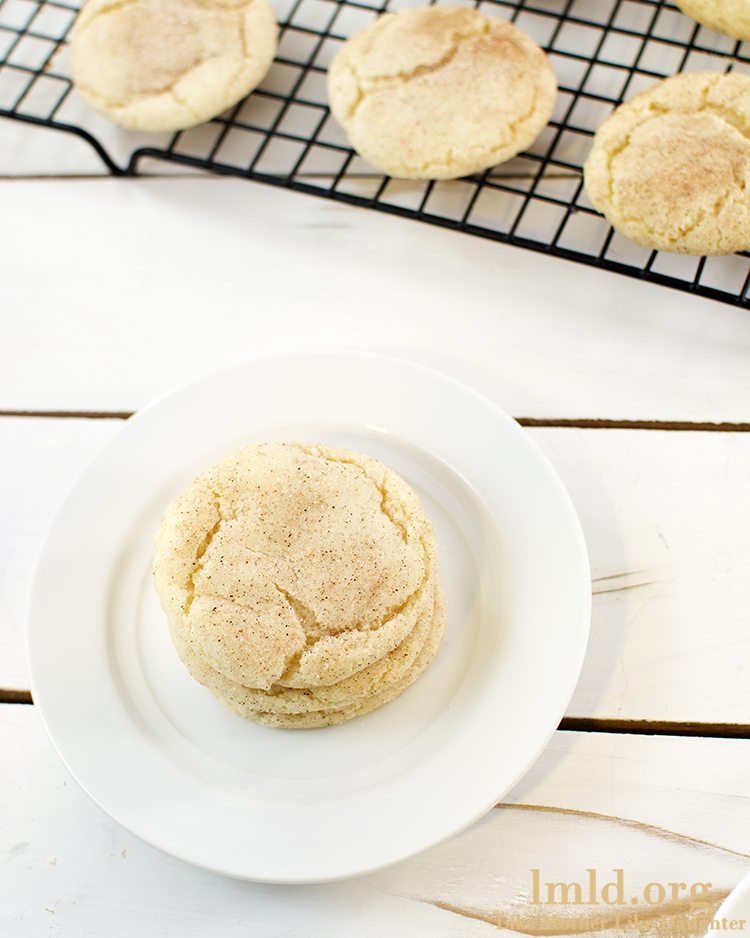 Snickerdoodles
Ingredients
½ cup butter, softened
1 cup sugar
2 eggs
1 tsp vanilla
2¼ cups flour
1 tsp cream of tartar
1 tsp baking soda
½ tsp salt
For the cinnamon sugar coating:
1 tsp cinnamon
¼ cup sugar
Instructions
Preheat your oven to 350 degrees.
In a large bowl, cream together your butter and sugar until light and fluffy.
Add your eggs and vanilla to your butter and stir well.
Dump in your flour, cream of tartar, baking soda and salt and slowly mix in until combined.
Combine cinnamon and sugar together for coating in a small bowl.
Roll cookie dough into about 2 TBS sized balls.
Dip balls in cinnamon sugar mixture and roll around to coat.
Place cookies on a prepared cookie sheet.
Bake for 8-9 minutes until cookies are lightly golden.
Allow to cool for a couple minutes on cookie sheet before moving to a wire rack to cool completely.
Enjoy these delicious sweet cookies with a cinnamon sugar coating!