This year I got to participate in the annual Food Blogger Cookie Swap, which helped to raise money for kids' cancer. Basically, I make a new cookie recipe, send 1 dozen cookies to 3 other food bloggers, and receive a dozen cookies from 3 different food bloggers. I've wanted to try out gingerdoodle cookies for a while, so this was the perfect excuse to make them!
Basically a gingerdoodle cookie is a cookie that is half snickerdoodle and half gingersnap. I wanted the combined cookie to be uniformed so I found a soft ginger cookie from Lauren's Latest and used my own snickerdoodle cookie recipe.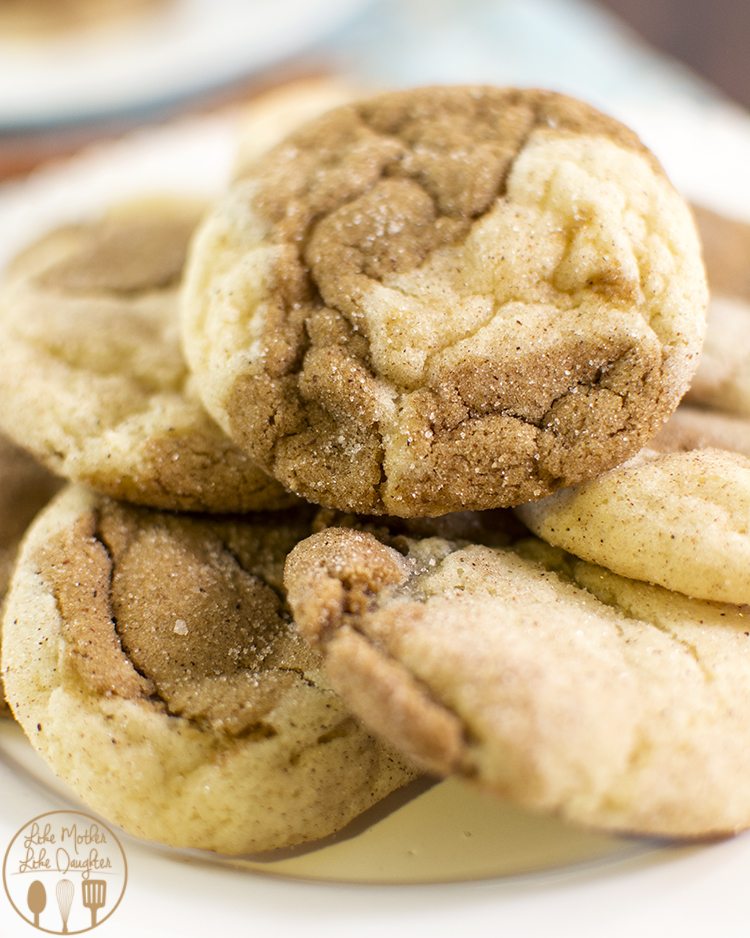 I rolled the dough of the two cookies together to make a "swirl" and the flavor combo was perfection. The cinnamon sugary sugar cookie half combined with the ginger, cinnamon and molasses half. Yum-mee!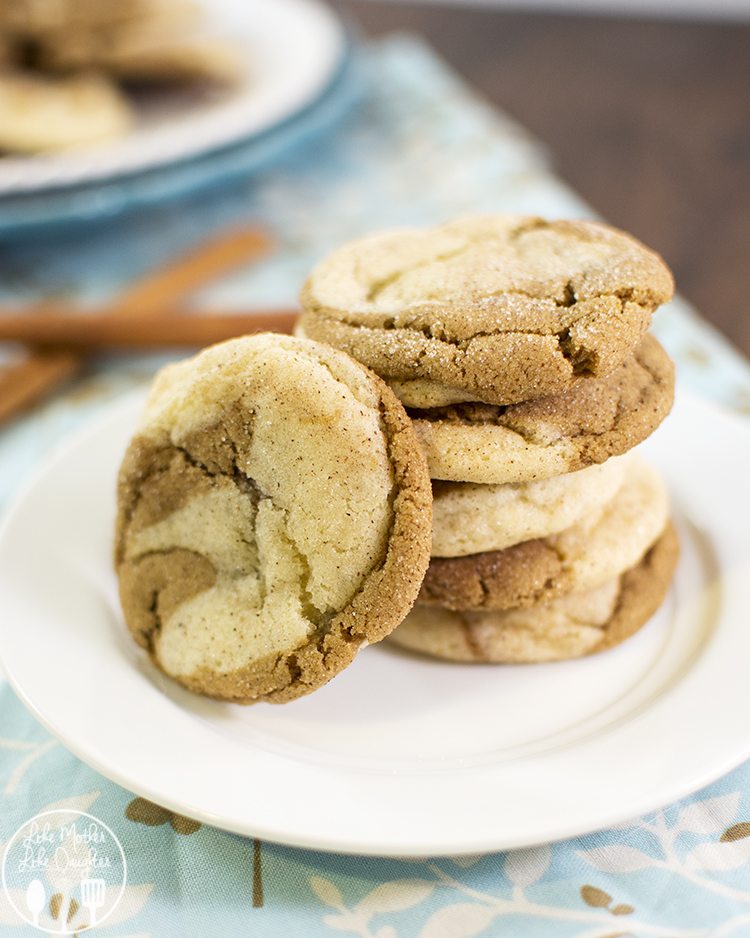 So I made my cookies, and it makes a lot so it was the perfect recipe for sharing. I sent my cookies to Jessica from A Happy Food Dance, Rebecca from Displaced Housewife, and Denise from Alma's Days. And I got my three batches of cookies from Natalie from Life Made Simple, Justine from Cooking and Beer, and Julie from Coordinately Yours by Julie Blanner.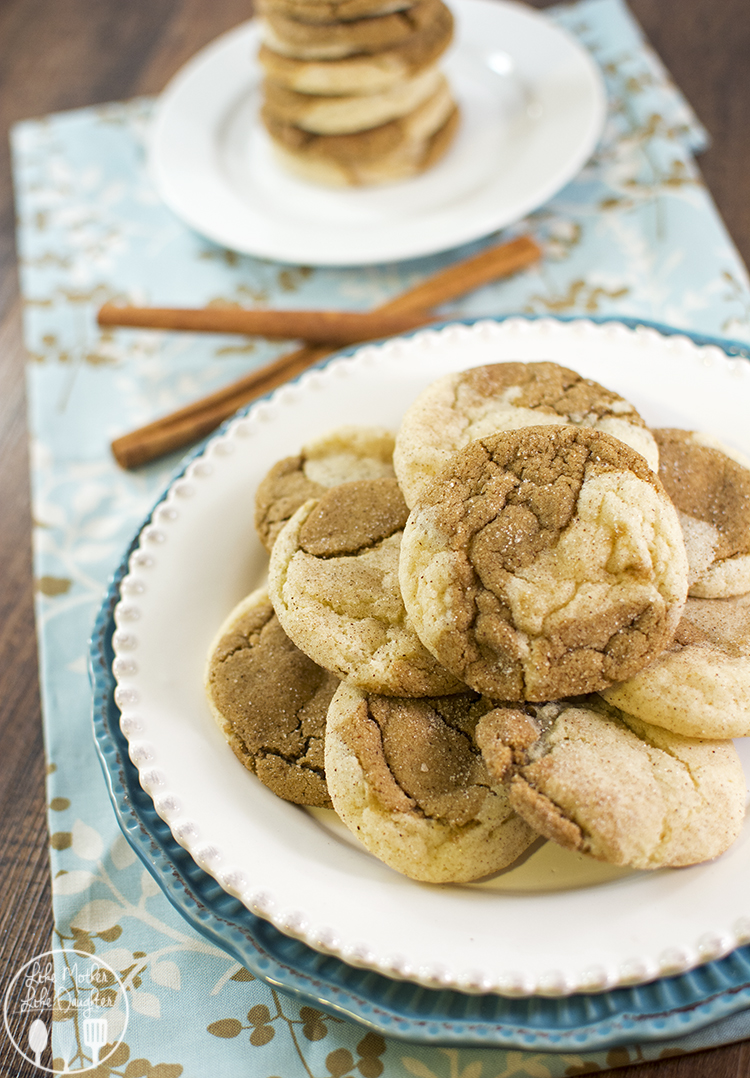 But the important thing right now is these cookies. I promise you want to make them. They're the perfect holiday cookie for this time of year – or actually just delicious to eat anytime.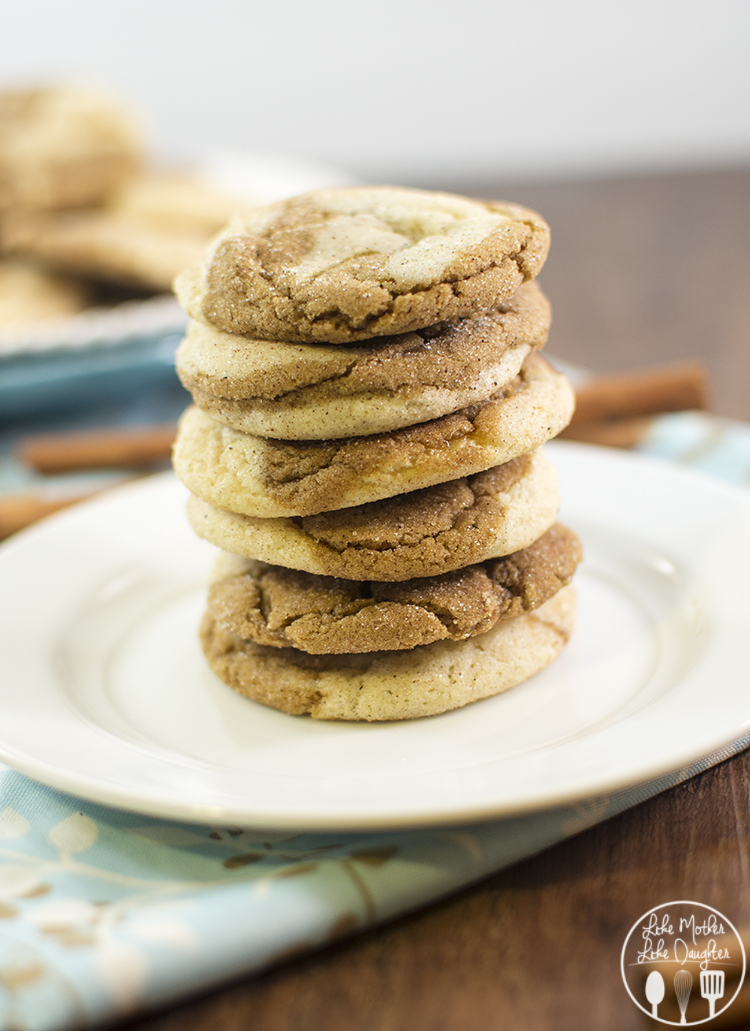 Gingerdoodle Cookies
Ingredients
For the Ginger Cookie Dough:
½ cup butter (1 stick), softened
½ cup white sugar
½ cup brown sugar
1 egg
1 tsp vanilla extract
¼ cup molasses
½ tsp cinnamon
⅛ tsp ground cloves
⅛ tsp ground nutmeg
½ tsp ground ginger
½ tsp salt
2 cups flour
1 tsp baking soda
For the Snickerdoodle Cookie Dough:
½ cup butter (1 stick), softened
1 cup sugar
2 eggs
1 tsp vanilla
2¼ cups flour
1 tsp cream of tartar
1 tsp baking soda
½ tsp salt
Instructions
Preheat your oven to 350 degrees.
Prepare your ginger cookie dough:
Cream together your butter and sugar until light and fluffy.
Stir in your egg, vanilla and molasses. Stir together for about 2 minutes until it turns a light brown color.
Dump in remaining ingredients and mix together until just combined. Set aside
Prepare your snickerdoodle cookie dough:
Cream together your butter and sugar until light and fluffy.
Add in your eggs and vanilla and mix.
Dump in your remaining ingredients and stir everything together until just combined.
For the Gingerdoodle Cookies:
Combine your cinnamon and sugar for your coating.
Take 1 tablespoon sized balls of each dough and stick together.
Roll into balls and dip into the cinnamon sugar to coat.
Place on a prepared cookie sheet and place in oven to bake for about 8 minutes till cookies are lightly golden.
Allow cookies to cool for 2 minutes on cookie sheet before removing to a cooling rack to cool completely.
Enjoy the delicious combination of  two popular cookies in these gingerdoodle cookies.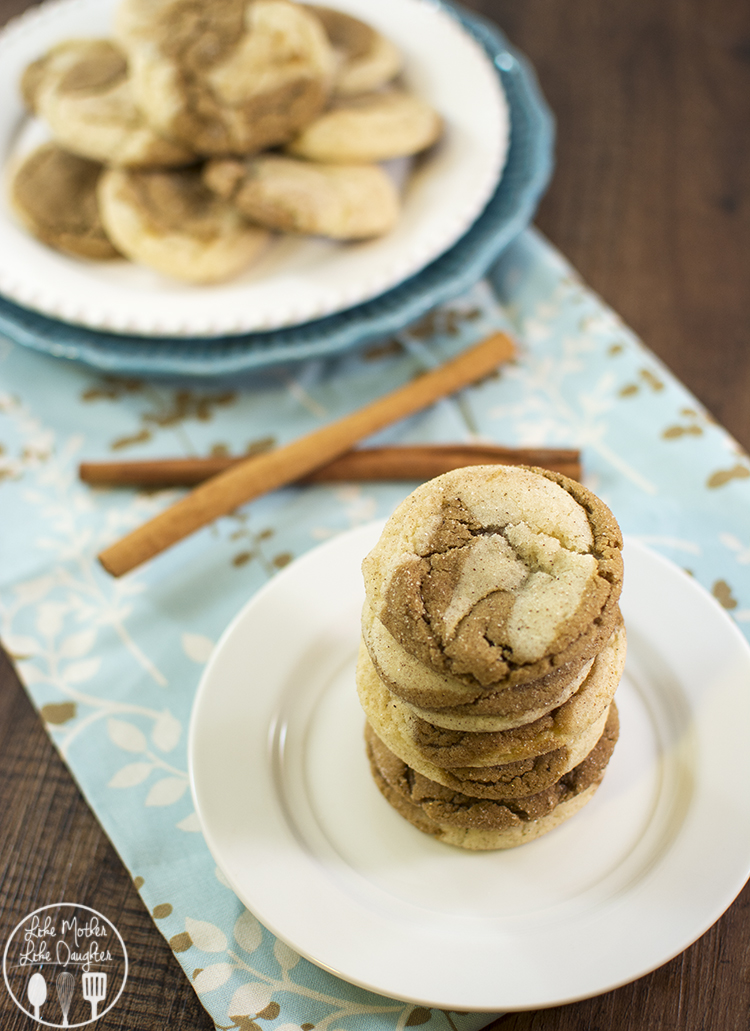 You might like these other cookie recipes too: