Photo Update: 11/19/15
This is a recipe that I got from my mother in law, Sandi. My husband grew up with these cookies, for holidays, random events, etc. And this year for an early Christmas gift, my mother gave us holiday cookie cutters.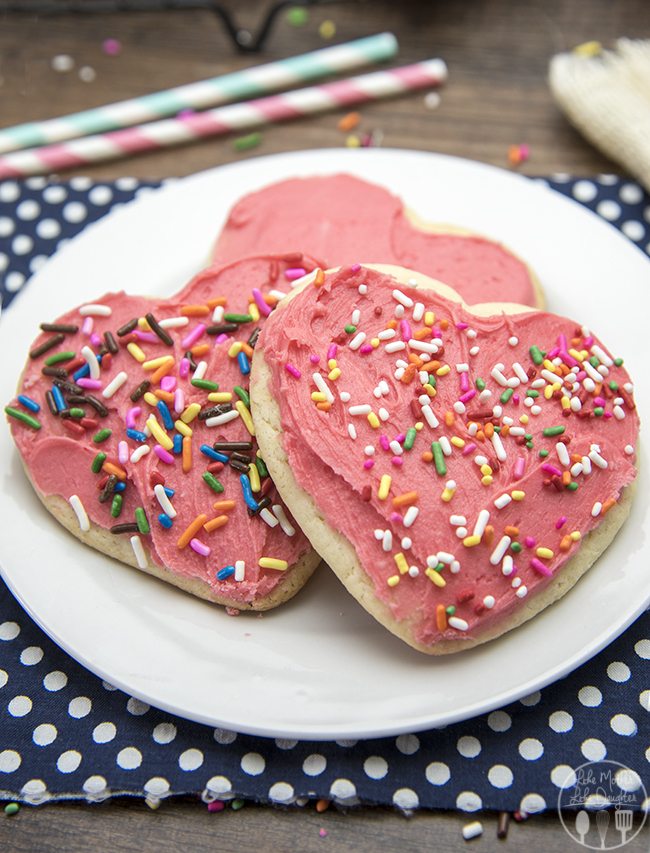 And although my mother in law is the best at making these cookies (I think she must add some secret ingredient ;)) These are still the best sugar cookies I have ever made, and the best I've ever had!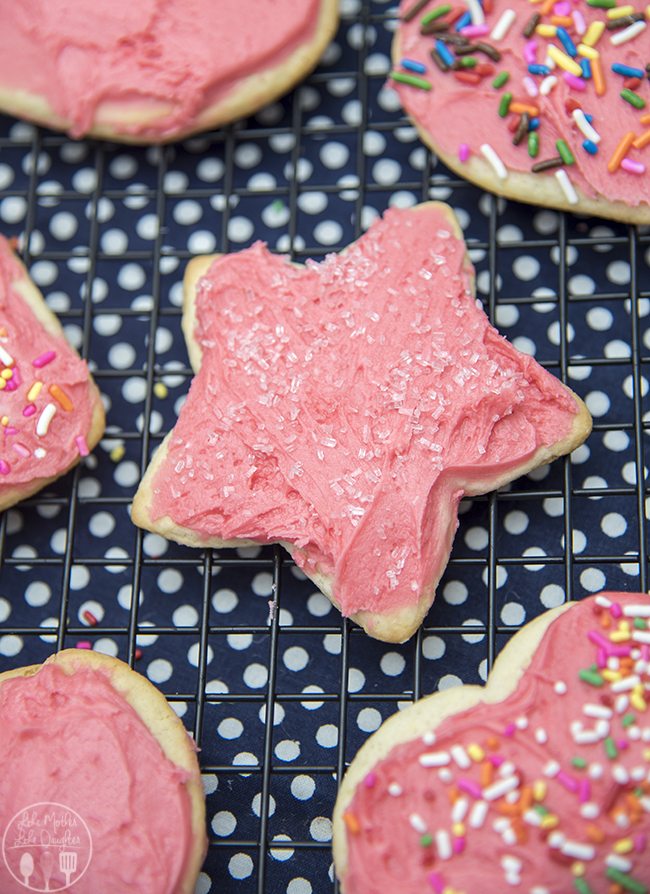 These cookies are perfectly soft, chewy (if you like them a little crispy, you can make them a little thinner or bake them a little longer) and they are topped with my favorite amazing vanilla frosting!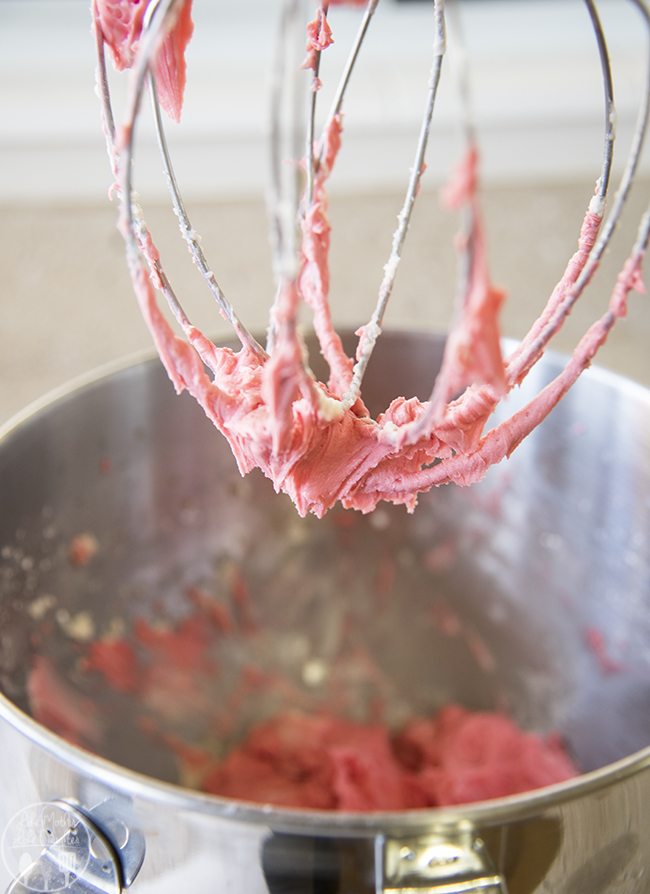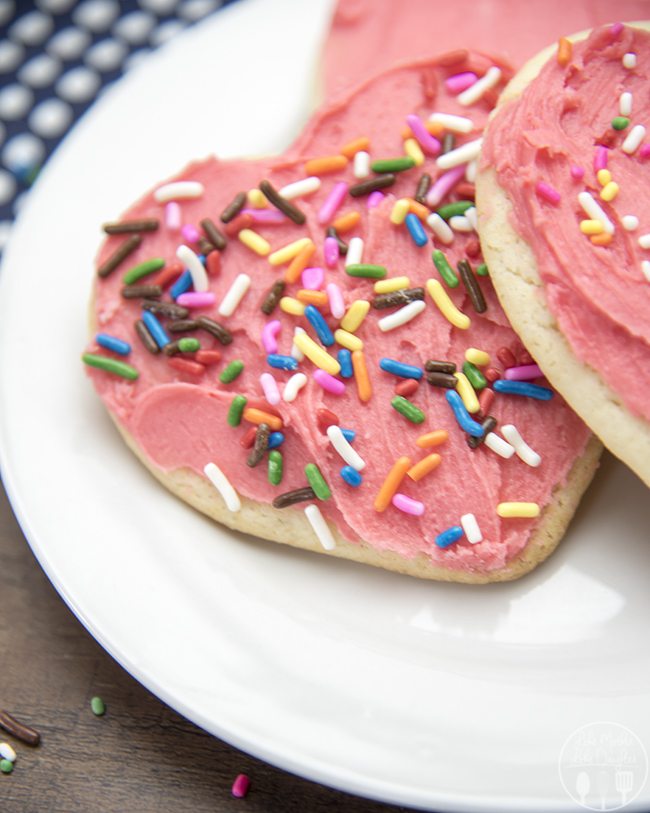 I love sugar cookies because they are so versatile. I've made this recipe again and again. I've decorated them for Christmas, Valentine's day, or cut the cookies out as cute animals just when I wanted them for a random day.
Sugar Cookies
Ingredients
1½ cups white sugar
⅔ cup butter, softened
2 eggs
2 TBS milk
1 tsp vanilla
3/ ¼ cup flour
2½ tsp baking powder
½ tsp salt
For the Frosting:
1 TBS vanilla
4 TBS butter, softened
2 TBS milk
3 cups powdered sugar food coloring (optional)
Instructions
For the Cookies:
Cream together sugar and butter, until fully mixed.
Add eggs, milk and vanilla and mix in.
In a separate bowl combine the dry ingredients; flour, baking powder and salt.
Slowly pour the dry ingredients in with the wet ingredients, while stirring.
With your hands, shape the dough into a ball.
Cover the bowl and place it in the fridge for at least 2 hours (or overnight)
After dough has been refrigerated, preheat oven to 400 degrees.
Lightly grease a cookie sheet, or two.
Lightly flour your counter tops and roll out part of the dough. (keep the rest in the fridge)
Roll your dough out to be about ⅜ -1/2 inch thick.
Cut your dough into shapes (if you don't have cookie cutters, use the top of a glass)
Place cookies 1 inch apart on cookie sheet.
Re roll trimmings and the remaining dough and cut.
Make sure dough is still cold when you put it in the oven. (otherwise put your pan in the fridge for a couple minutes before baking.)
Bake cookies for about 7 to 8 minutes until they turn a light golden brown color. (Watch them closely for the last couple of minutes to keep from burning.)
Allow cookies to cool slightly on pan and then remove to a cooling rack.
Allow cookies to cool completely before frosting.
For the Frosting:
Mix together all ingredients.
Add more powdered sugar to make frosting thicker, add more milk to thin the frosting.
Add about 6 drops of desired food coloring if you want to.
Spread frosting evenly over the top of the cookies.
Decorate with sprinkles if desired.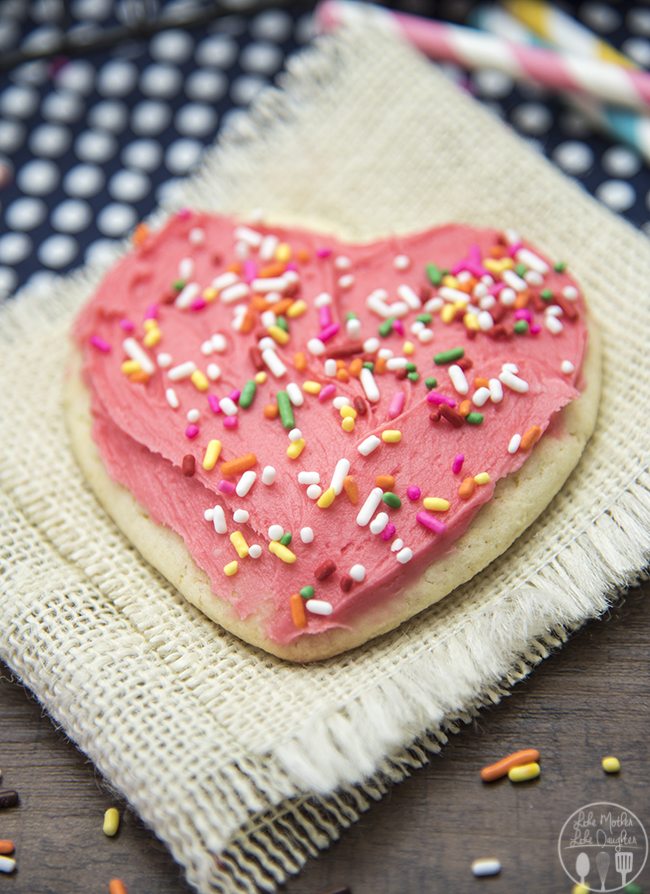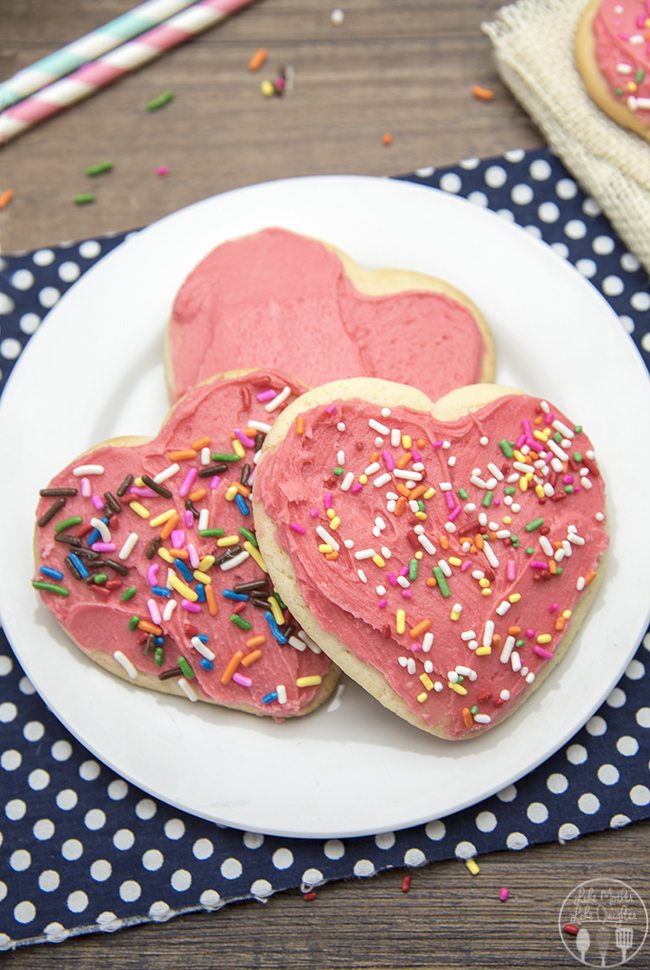 If you like these sugar cookies, then you'll love these: