Remember a few weeks ago when I said we weren't going to buy bread from the store anymore, I was just going to make my homemade loaves every Sunday? Well, a couple weeks ago I decided to make one of the loaves into cinnamon swirl bread. Which, let me say turned out AMAZING. It was delicious plain, as toast, and especially delicious used in french toast. No matter what you chose to do with it, I can promise you will love this bread (okay, maybe not if you try making a sandwich with it).
Pretty much, you take this white bread and after step 10, when you divide it into 2 loaves you roll one of the loaves out flat, as rectangular as possible, spread with margarine and then with cinnamon sugar, and roll up. Let it rise again. And bake like normal.  Voila. But if that's confusing for you, I'm gonna write the steps out for you, just in case.
Only, if you promise me you'll make this. It really is so good, you need to. It will be a service to yourself.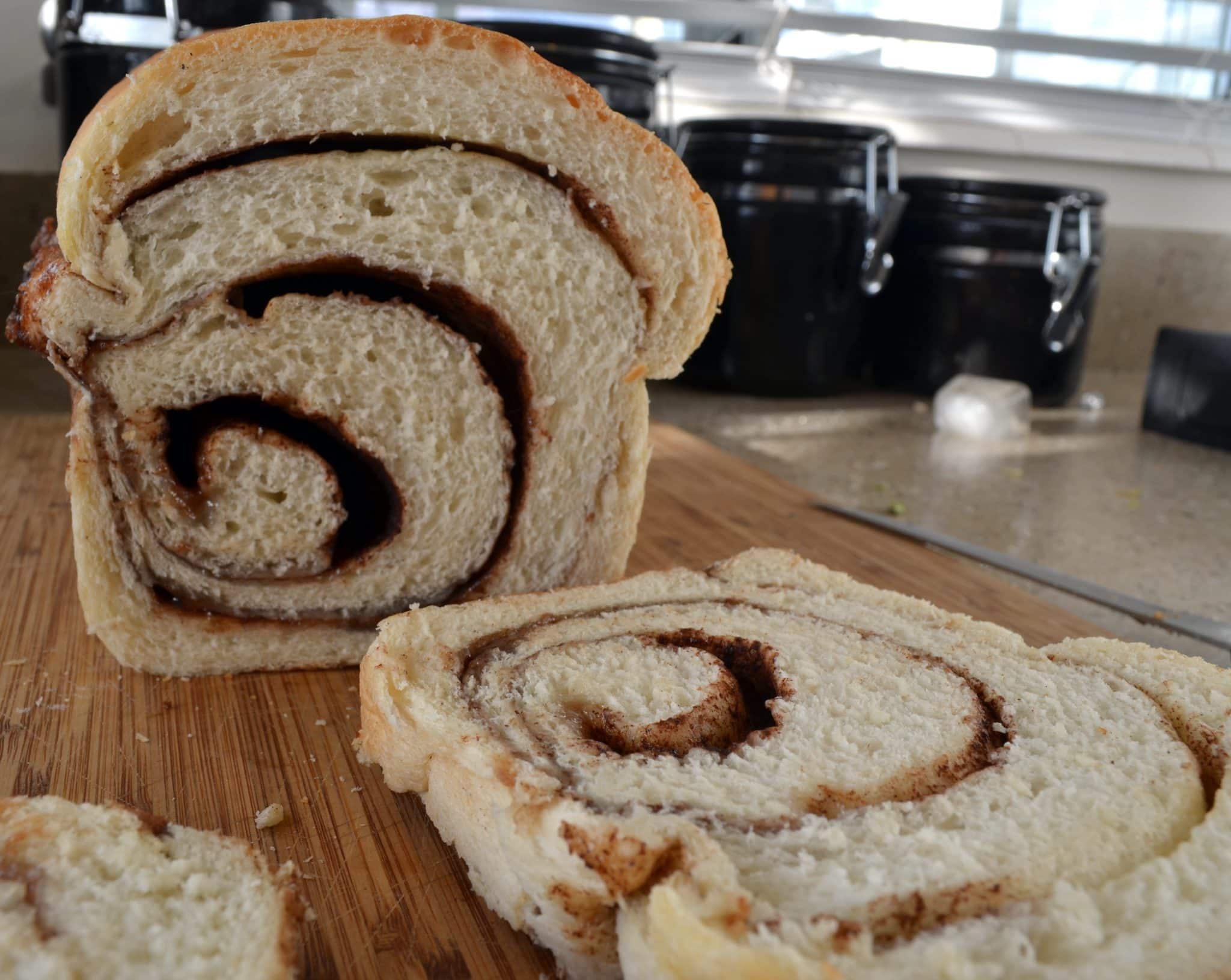 2 (.25 oz) packages active dry yeast – or about 2 TBS
3 TBS white sugar
2 1/2 cups warm water
3 TBS margarine
1 TBS salt
6 1/2 cups flour
Margarine
1 1/2 cups white sugar
1/4 cup ground cinnamon
1. In a kitchen aid mixer (or large mixing bowl) dissolve yeast and sugar in warm water.
2. In another bowl combine flour and salt.
3. Add 2 cups of flour mixture, and margarine to yeast mixture.
4. Stir slowly until combined.**
5. Add 1/2 cup of flour at a time, while stirring slowly, allowing to combine thoroughly after each addition.**
6. After all flour has been added and dough pulls from the sides, knead for 8 minutes.**
7. Remove from bowl and oil. Place dough in bowl and roll it in oil to coat.
8. Cover with a cloth and allow to rise for about 1 hour, till doubled.
9. Deflate the dough and roll it around on a lightly floured surface.
10. Divide the dough into two equal halves and roll into loaves.
11. Combine sugar and cinnamon in a small bowl, mix well.
12. Roll loaves into a long flat rectangle, maybe 1/2 inch thick (remember, these are approximates)
13. Rub the tops of each rectangle with margarine, all the way to the edges.
14. Sprinkle cinnamon sugar all over the top (be generous – if you run out, make more)
15. Roll loaves up (like you would with cinnamon rolls).
16. Place each loaf into a bread pan, with the end of the roll at the bottom.
17. Cover and allow to rise for another 30 minutes.
18. Preheat oven to 425 degrees.
19. Lower temperature to 375 degrees. Bake for 25 minutes.
20. Remove from oven, coat the tops with margarine. Bake another 5 minutes.
**I used my dough-hook and had it on my kitchen aid setting "stir" the entire time. Once it pulled away from the sides I set the timer for 8 minutes, but left it on "stir".
Enjoy hot out of the oven.
If you have any questions, please PLEASE please, let me know. I am here to help!