This caramel syrup is the best syrup to serve all over french toast, pancakes or waffles. Its so good, you'll be licking your plate clean!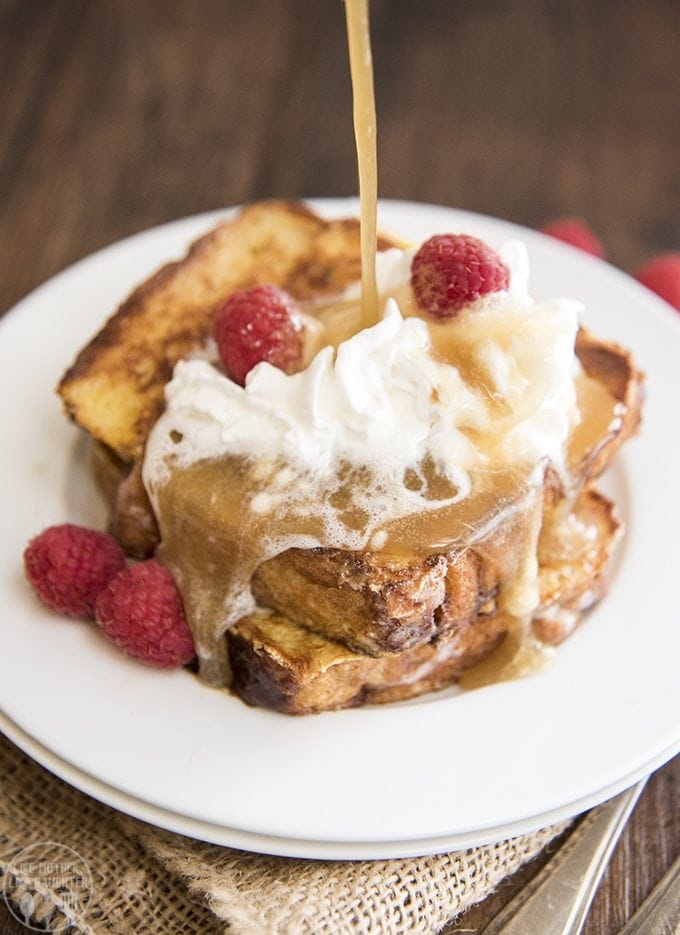 There is this place here in Utah called Kneaders, they sell sandwiches and soups and salads, but they also have the most amazing french toast for breakfast. Its a chunky cinnamon swirled bread and topped with this perfect caramel syrup, whipped cream and fresh strawberries. This homemade caramel syrup tastes just like the real deal.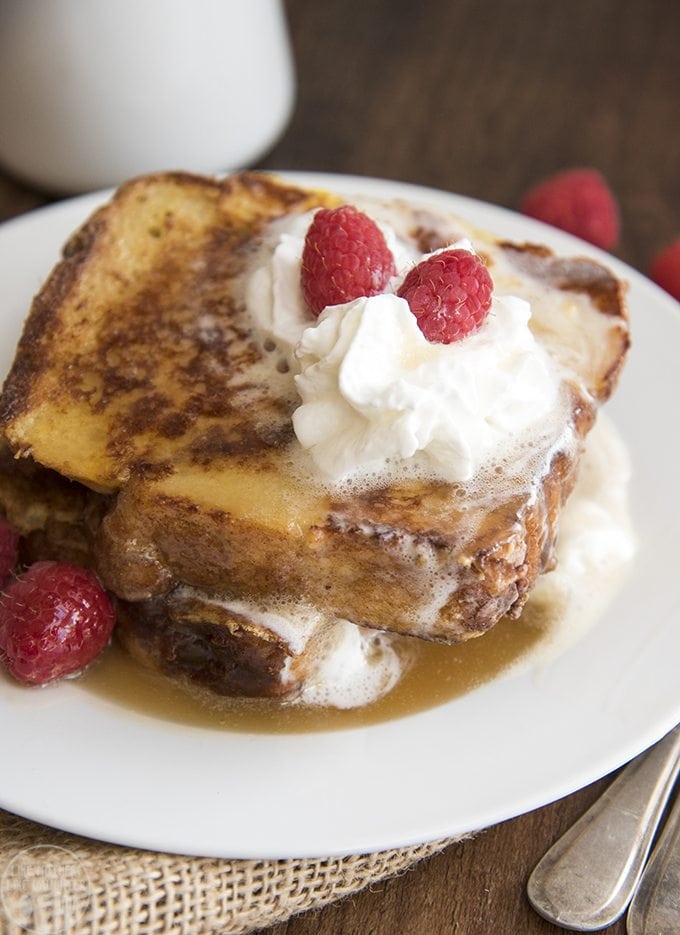 Its a sweet brown sugary caramel syrup. Its only three ingredients and takes just a few minutes to make it and could not be easier!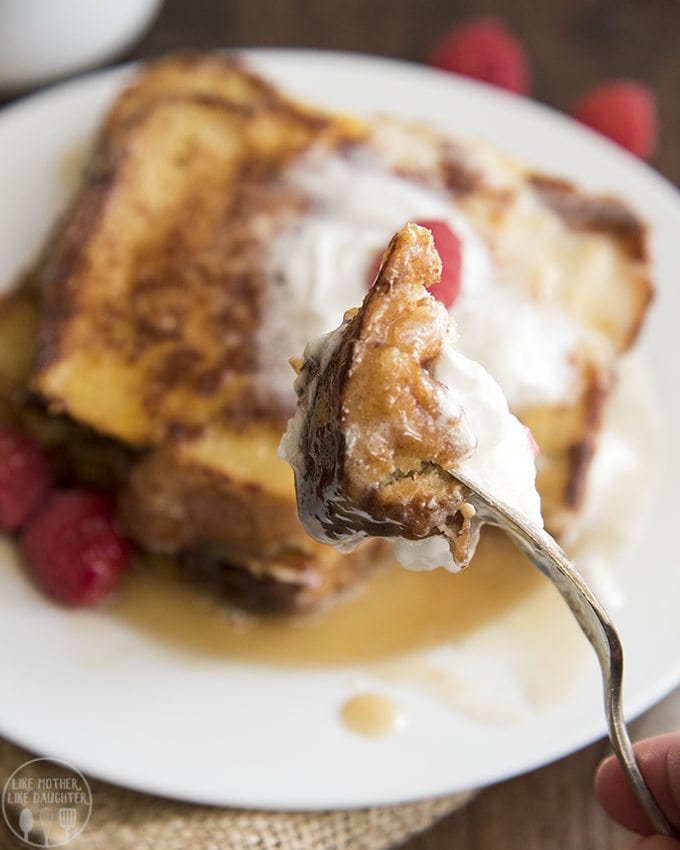 The syrup is perfect on a thick homemade french toast, homemade pancakes, or waffles. Its so good though, I've got to warn you, I think you'll be licking your plate clean to get every last drop!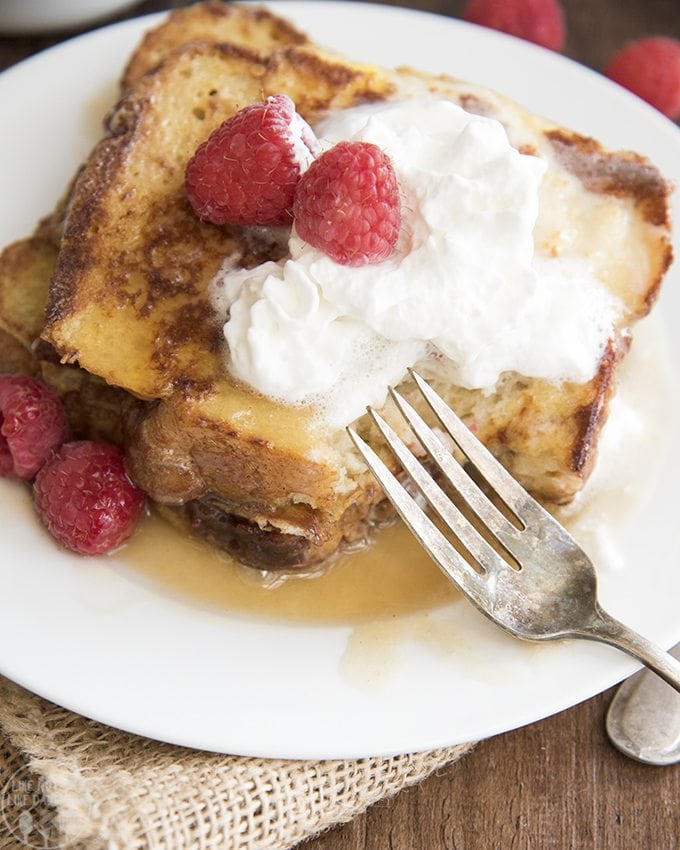 This recipe is from Something Swanky, who got it from Kneader's themselves when they shared in on Good4Utah a few years ago. This post contains affiliate links.

Caramel Syrup
Ingredients
1 cup brown sugar
1 cup heavy whipping cream
1 cup light corn syrup
Instructions
Pour all the ingredients into a medium sized sauce pan over medium heat.
Whisk together until sugar is dissolved and mixture is warmed throughout.
Serve over your favorite breakfast foods, pancakes, waffles, or french toast.
Cover any extras and place in fridge for up to 1 week. **
Notes
**Syrup can be reheated in the microwave. Reheat for about 30 seconds, and stir it all together in case separation occurs. Syrup should stay good in the fridge covered for about 1 week.
Things you might need for this recipe: