Recipe Update: 4/8/14
Last week, I posted my recipe for homemade white bread. It's delicious, which means this cinnamon swirl bread is delicious, because its made the same way.
So, my favorite thing to do when making bread is to make 1 loaf of white bread – which is great for sandwiches, or topped with jam or honey and to make 1 loaf into this cinnamon swirl bread.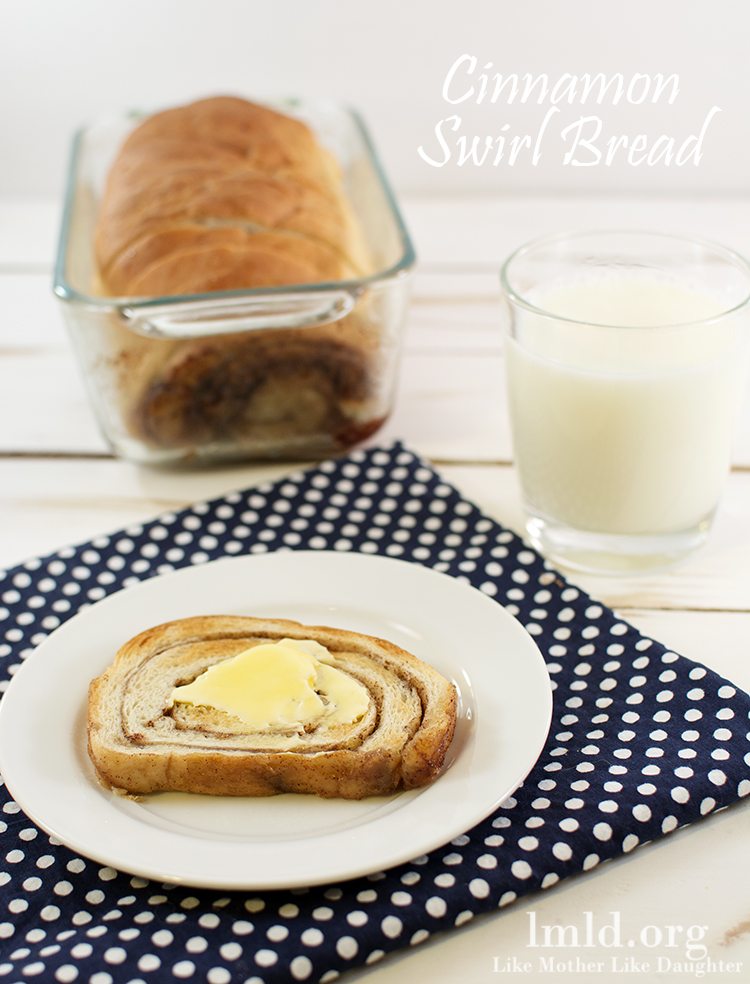 Basically, you take the white bread and after step 10, when you divide it into 2 loaves you roll one (or both) of the loaves out flat, as rectangular as possible, spread with margarine and then with cinnamon sugar, and roll up. Let it rise again. And bake like normal.  Voila. But if that's confusing for you, I'm gonna write the steps out for you, just in case.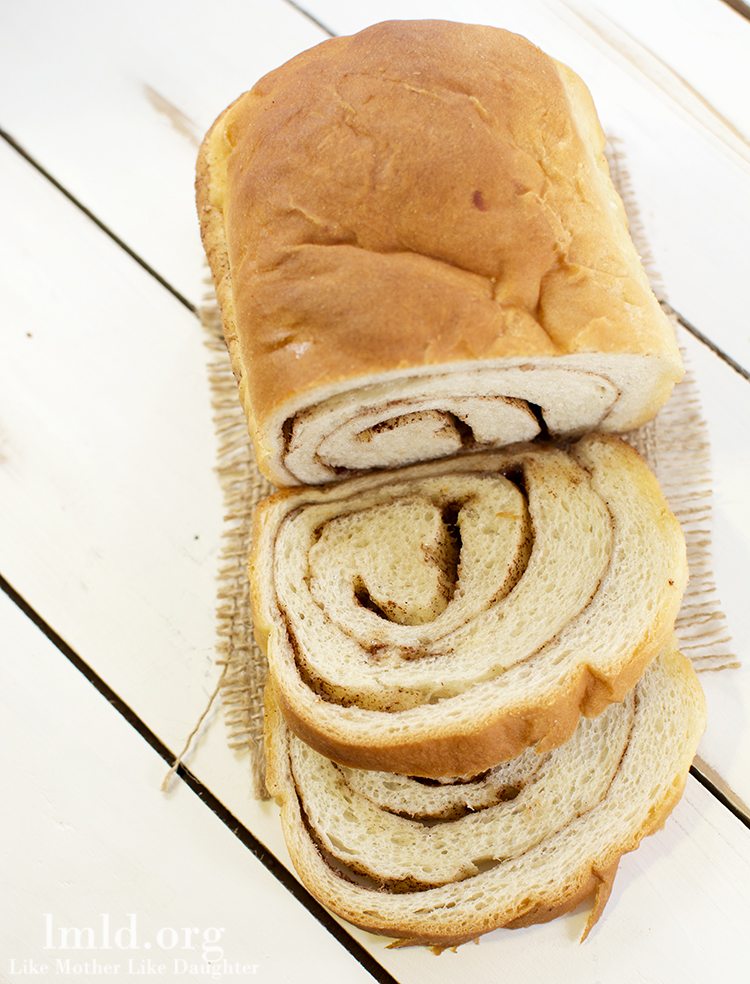 And this cinnamon swirl bread tastes seriously good hot and fresh out of the oven, toasted and topped with butter, orrr as french toast. It's seriously amazing as french toast. YUM!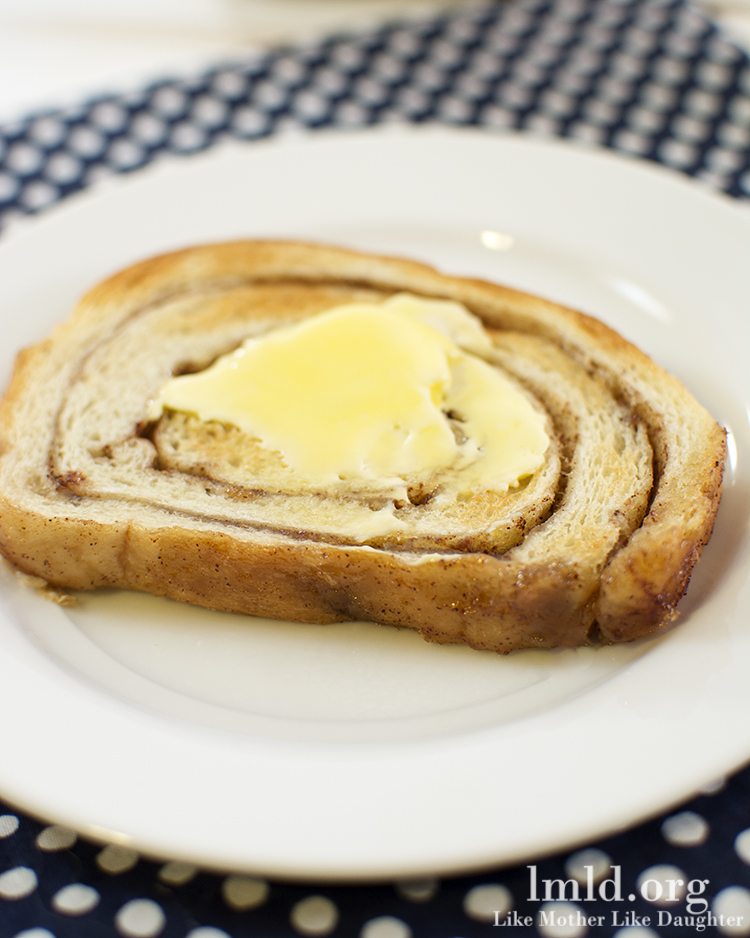 Cinnamon Swirl Bread
Ingredients
2 (.25 oz) packages active dry yeast – or about 2 TBS
3 TBS white sugar
2½ cups warm water
3 TBS margarine
1 TBS salt
6½ cups flour
For the cinnamon sugar filling:
¼ cup Margarine
1 cup white sugar
2 TBS ground cinnamon
Instructions
In a kitchen aid mixer (or large mixing bowl) dissolve yeast and sugar in warm water.
In another bowl combine flour and salt.
Add 2 cups of flour mixture, and margarine to yeast mixture.
Stir slowly until combined.**
Add ½ cup of flour at a time, while stirring slowly, allowing to combine thoroughly after each addition.**
After all flour has been added and dough pulls from the sides, knead for 8 minutes.**
Remove from bowl and oil. Place dough in bowl and roll it in oil to coat.
Cover with a cloth and allow to rise for about 1 hour, till doubled.
Deflate the dough and roll it around on a lightly floured surface.
Divide the dough into two equal halves and roll into loaves.
Combine sugar and cinnamon in a small bowl, mix well.
Roll loaves into a long flat rectangle, maybe ½ inch thick (remember, these are approximates)
Rub the tops of each rectangle with margarine, all the way to the edges.
Sprinkle cinnamon sugar all over the top (be generous)
Roll loaves up (like you would with cinnamon rolls).
Place each loaf into a bread pan, with the end of the roll at the bottom.
Cover and allow to rise for another 30 minutes.
Preheat oven to 425 degrees.
Lower temperature to 375 degrees. Bake for 25 minutes.
Remove from oven, coat the tops with margarine. Bake another 5 minutes.
Enjoy fresh out of the oven, or later as toast or french toast!