These banana cream pie cookie cups are a great way to get the flavors of banana cream pie in a mini cookie cup! It doesn't get much easier or more delicious than these cute cookie cups!
Pin these Banana Cream Pie Cookie Cups for Later.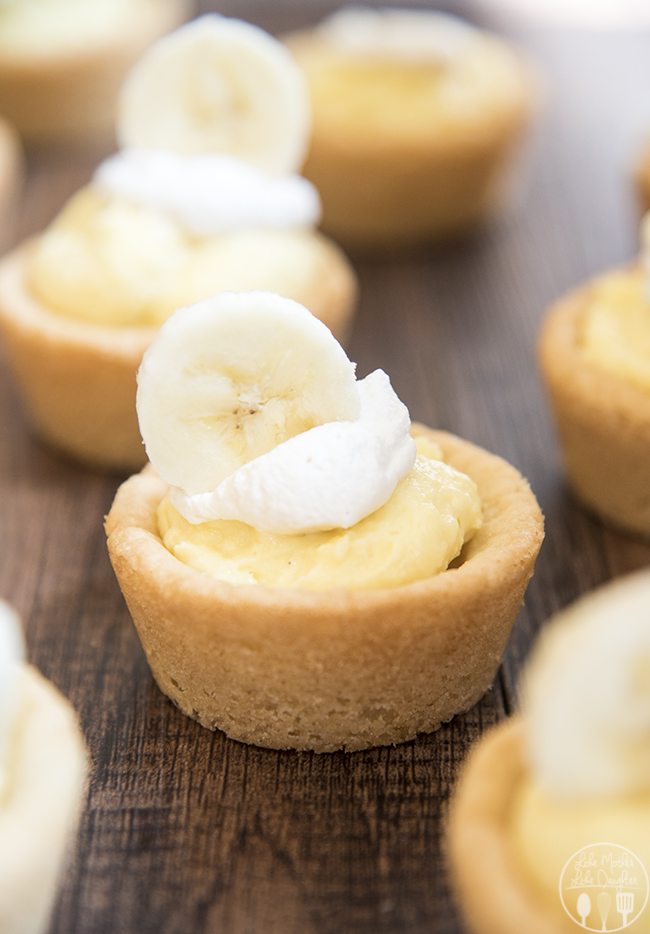 I love banana cream pie, and apparently you do too because our caramel banana cream pie is our second most popular recipe this year! These banana cream pie cookie cups are as simple to make as my favorite banana cream pie recipe, but instead of a full pie, they are made mini using a muffin tin, and instead of a graham cracker pie crust they use a sugar cookie for the crust. Its a delicious combo that I promise you banana and banana cream pie lovers will die for!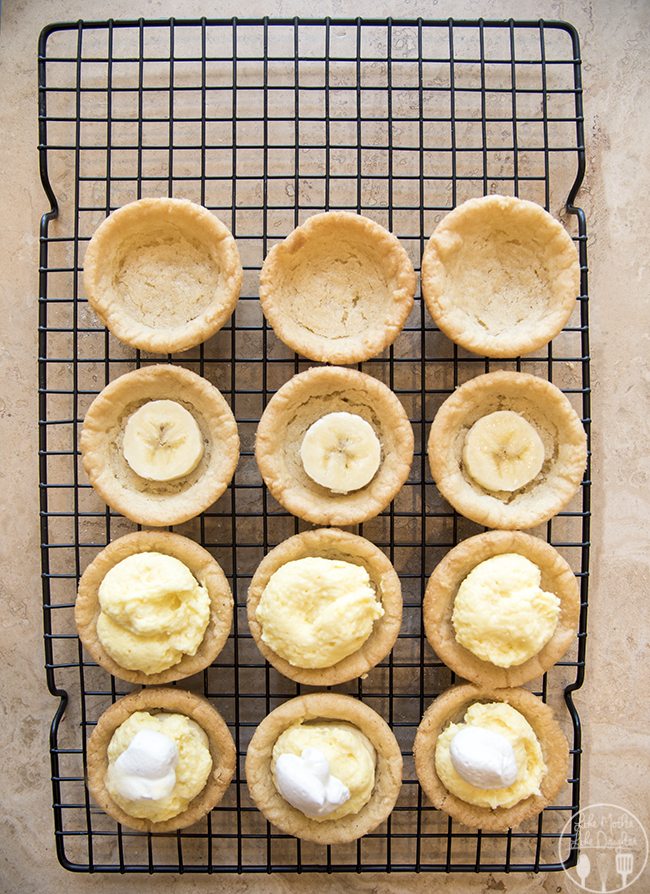 These cookie cups are SO EASY to make because you'll use store bought sugar cookie dough for the "crust"/ cookie base and you'll use a pudding mix for the filling. You'll form the cookie dough into little bowl in the muffin tin, and bake it up. Then while its cooling prepare your pudding filling. Put a slice of banana in each cookie cup, then pudding, and top each with a little whipped cream.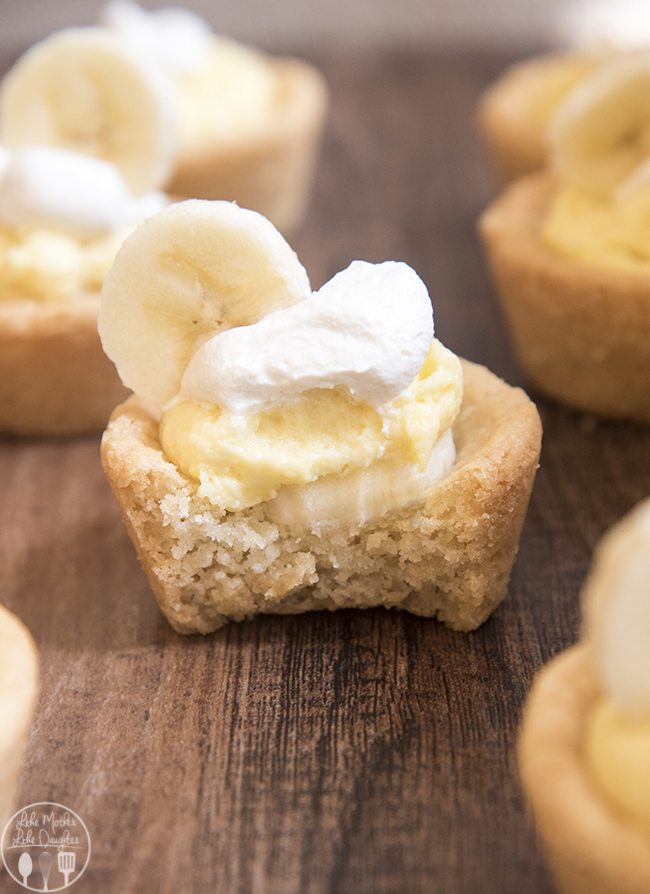 This is inspired by my friend Jessica at Butter with a Side of Bread's recipe. This post contains affiliate links.

Banana Cream Pie Cookie Cups
Ingredients
1 package sugar cookie dough
1 3.4 oz package Banana Cream instant pudding
1 cup milk
1 cup cool whip, or homemade whipped cream, divided
1 banana, sliced
Instructions
Preheat your oven to 350 degrees.
Cut sugar cookie dough into 12 slices.
Press each slice into a greased muffin tin. Press into the bottom and up the sides about ⅔ of the way, to create a little bowl.
Bake for about 15-16 minutes until the edges just start to turn a golden brown color.
Allow to cool for 5 minutes. Transfer to a wire rack to cool completely. (The easiest way for me was just by inverting the pan and tapping the bottom so they'd fall out)
When they are cool, mix pudding mix, milk and ½ cup cool whip. Set aside.
Place 1 banana slice in the bottom of each cookie cup.
Spoon pudding into each cookie cup.
Top with a dollop of whipped cream.
Top each cup with an additional banana slice if desired
Things you might need for this recipe: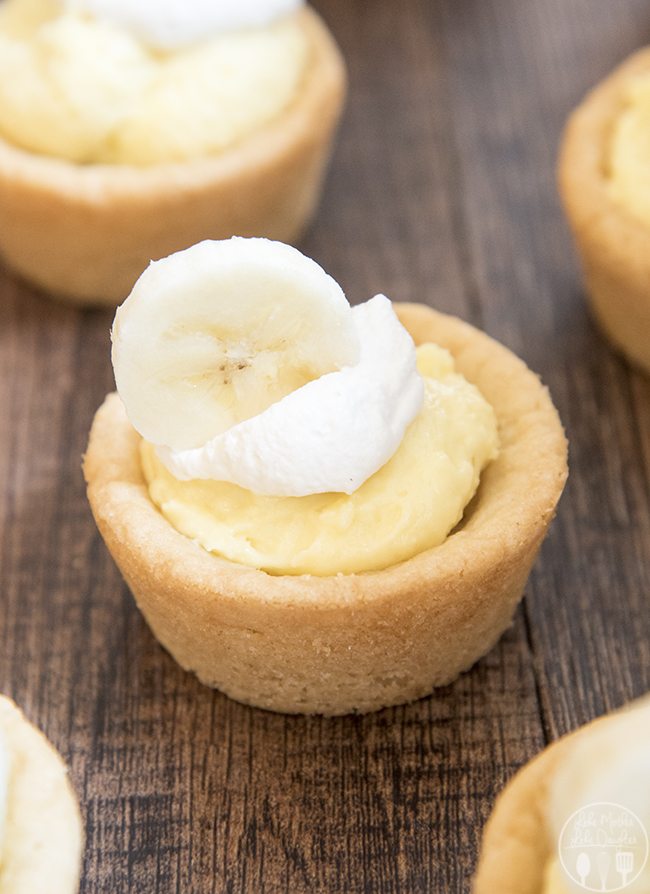 If you like these banana cream pie cookie cups, you'll like these other banana cream pie recipes: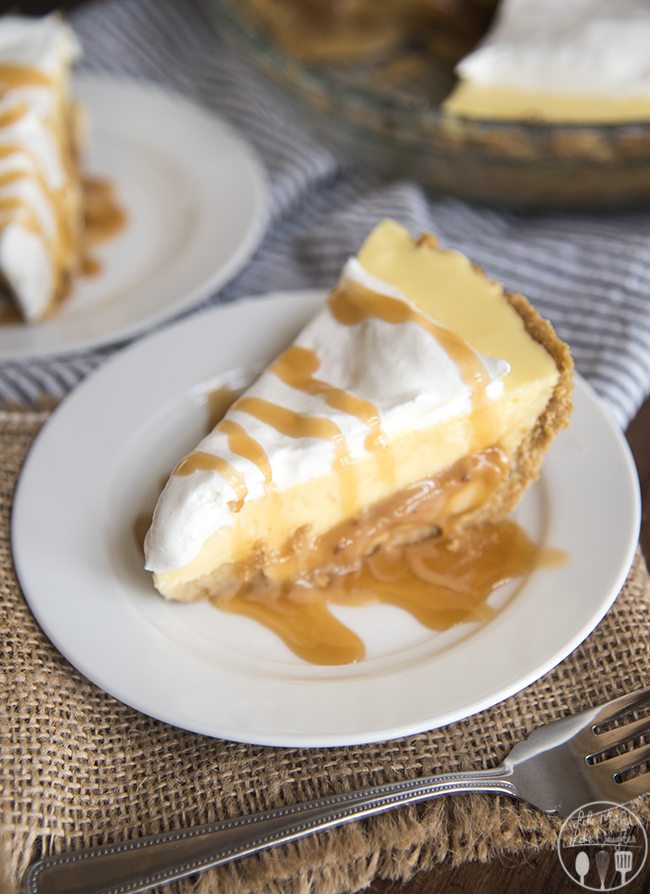 Banana Cream Pie Yogurt Parfaits