French bread pizza is so much easier to make than regular pizza, and sometimes I prefer it to regular pizza (at least that we make) because the bread gets so crispy and crunchy and good.
Also, french bread is MUCH easier than whipping up a batch of pizza dough – no proofing the yeast, no waiting for the dough to rise. All you need is a loaf of french bread and a few toppings and it only takes about 15 minutes to put it all together and cook it up.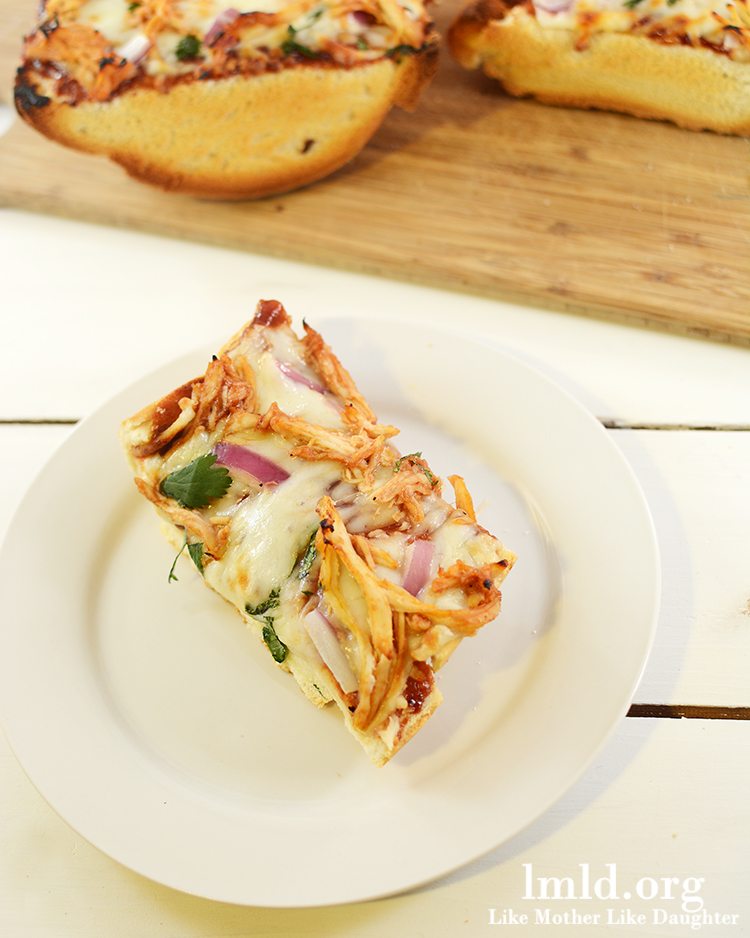 This time I decided to make a BBQ chicken french bread pizza instead of traditional marinara pizza – though I love that too. Because I had leftover shredded chicken and this was the perfect time to use it.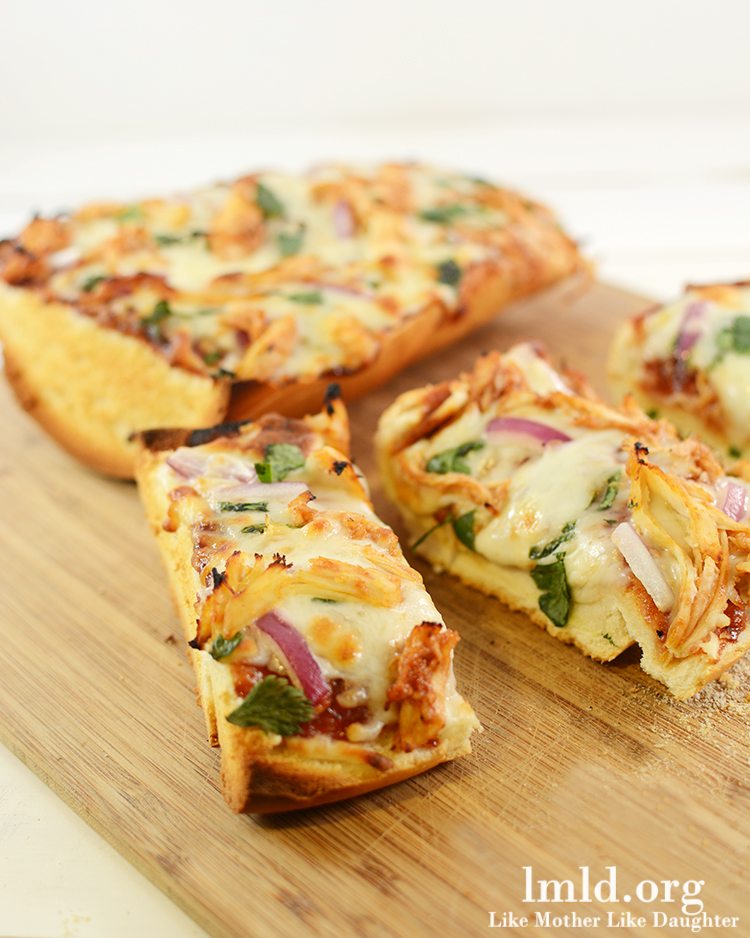 I love BBQ chicken pizza so much! The flavors come together like pure perfection, just a little chicken, of course bbq sauce, red onion, cheese and cilantro – oh I really love cilantro. All on top of crispy french bread, it really is a dinner you and your whole family will love.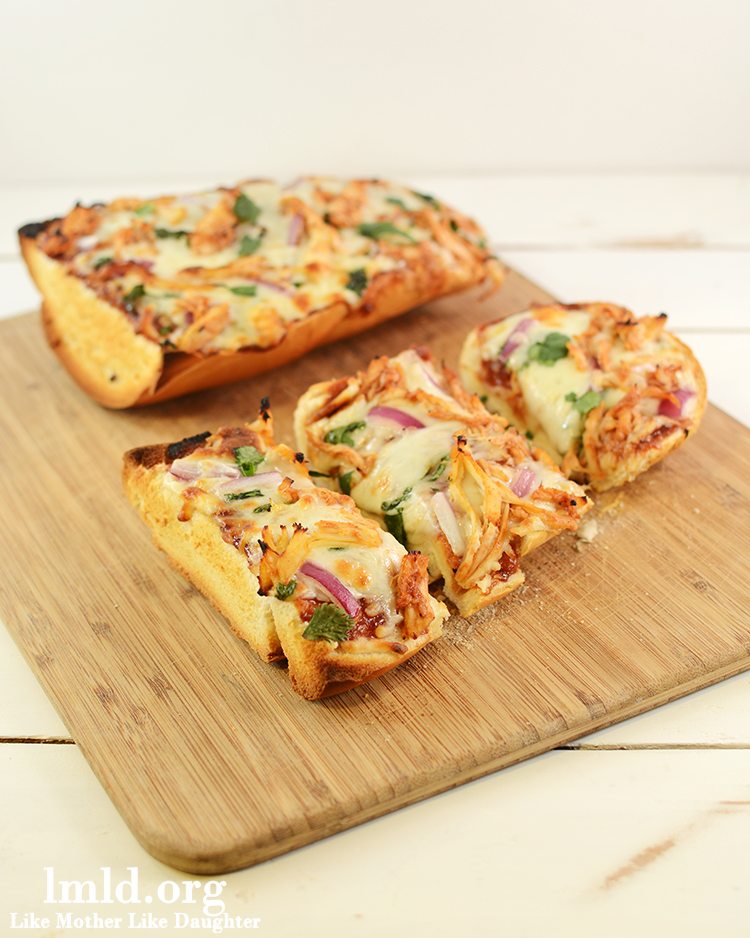 BBQ Chicken French Bread Pizza
Ingredients
1 loaf of french bread
½ cup bbq sauce
1½ cups mozzarella cheese, shredded
1 cup chicken, cooked and shredded
¼ cup red onion, chopped
1-2 TBS cilantro, chopped
Instructions
Preheat your oven to 450 degrees.
Cut your french bread loaf in half (hot dog style).
Spread bbq sauce evenly over the top of each french bread loaf.
Sprinkle about ⅓ of the mozzarella over the top of each loaf.
Spread chicken, red onion and cilantro evenly over both loaves.
Top with remaining cheese.
Bake in oven for about 10 minutes or until cheese is melted and starts to turn golden.
Enjoy this delicious bbq chicken pizza for a quick dinner with your whole family.