If you have seen any of the posts from my cookies for two series, you know I am a huge fan of small serving desserts. The greatest thing about small serving desserts for me is that I can whip up one of these desserts for two in just a few minutes and if Nate doesn't want a dessert that night I can just save 2 of the cookies (or 1 of the cupcakes for the next day) or really indulge and eat 2 cupcakes at once. I am eating for two right? 😉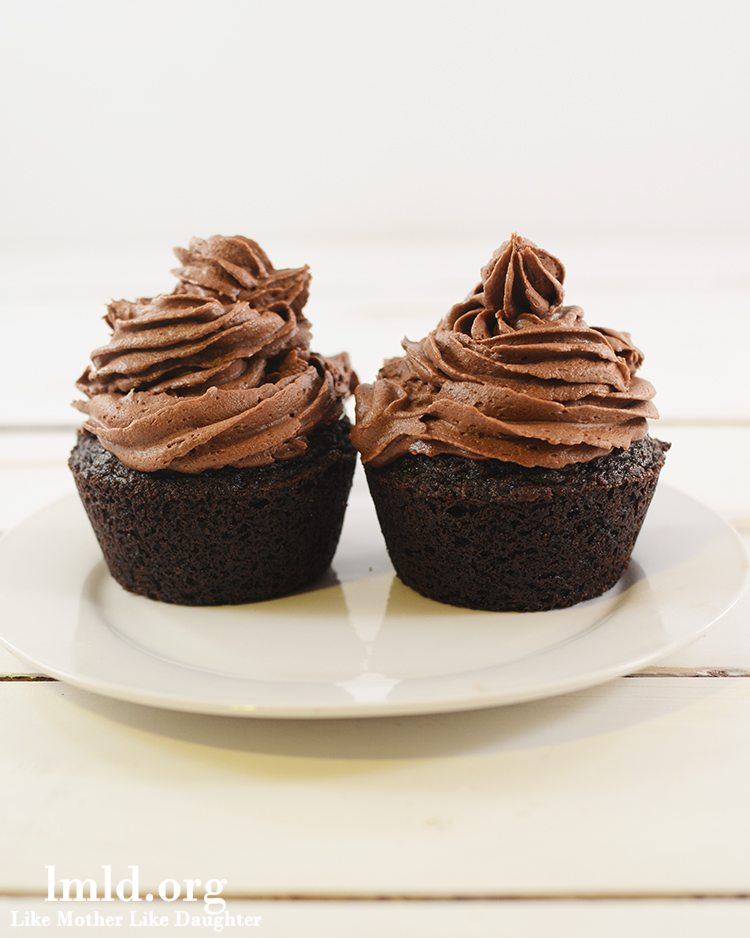 So, I posted this recipe for chocolate cupcakes for two from Crunchy Creamy Sweet on my facebook page the other day because it looked so divine! And I knew I had to give it ago, so here is my version of the delicious chocolate indulgence. And trust me, these are so chocolatey and good they will definitely squelch your chocolate craving right on the spot.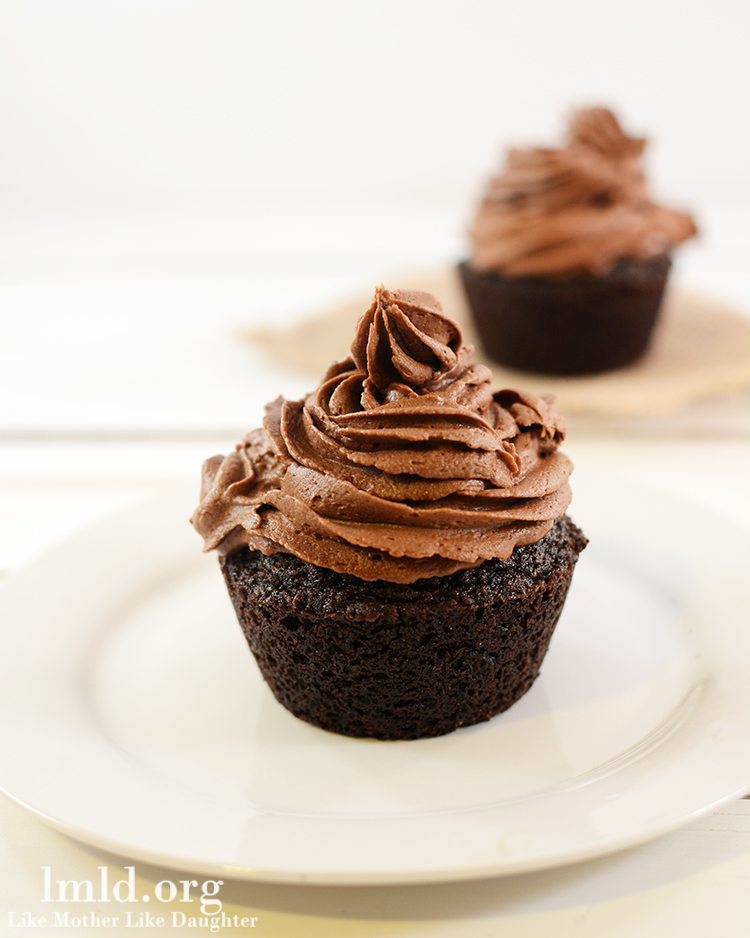 Also, hello Valentine's treat? Isn't this the perfect recipe to make up a dessert for just you and your special someone to end your Valentine's day right. Why yes, yes it is.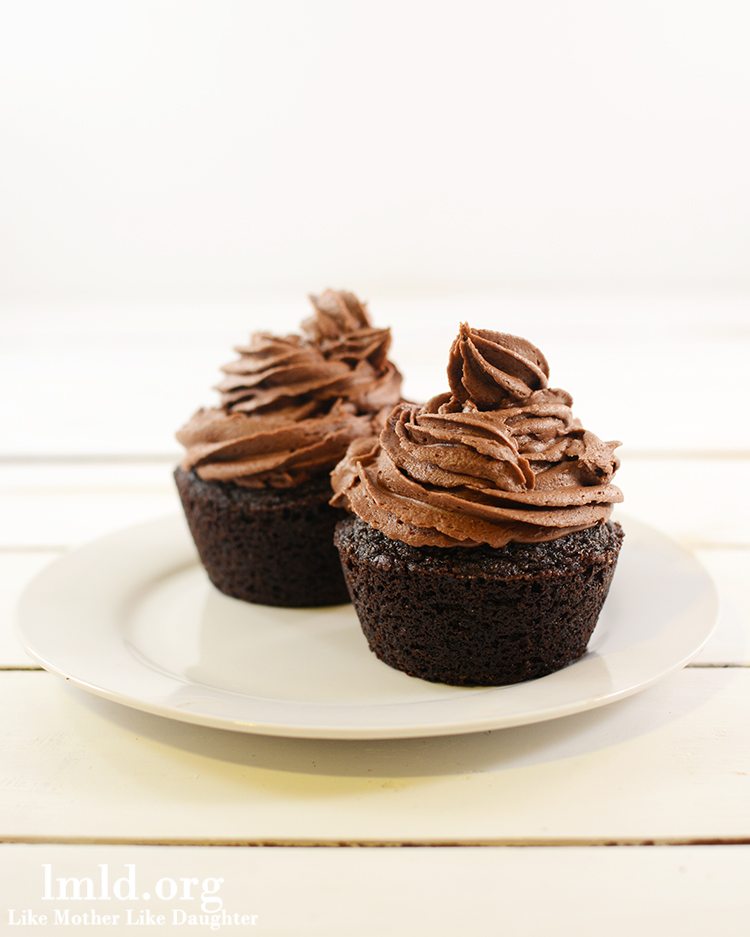 Chocolate Cupcakes for Two
Ingredients
¼ cup flour
2½ TBS sugar
1 TBS cocoa
¼ tsp baking soda
1/16 tsp salt
2 TBS milk
2 TBS oil
¼ tsp vanilla
Instructions
Preheat oven to 325 degrees.
Mix together all the dry ingredients together in a small bowl (this means: flour, sugar, cocoa, baking soda and salt).
Add in the milk, oil and vanilla and stir everything together to combine.
Pour batter into a cupcake/muffin pan sprayed with non stick spray (or lined with cupcake liners)
Bake for about 18 minutes.
Allow to cool completely before frosting.
Frost cupcakes.
Chocolate Frosting for Two Cupcakes
Ingredients
2 TBS butter
2 tsp sugar
1 tsp corn syrup
¼ cup milk
4 oz chocolate, chopped (I used a combo of milk and semi sweet)
½ cup powdered sugar
Instructions
Combine the butter, sugar, corn syrup and milk in a small sauce pan and heat over medium high heat until just boiling and sugar is dissolved.
Pour over chocolate in a medium sized bowl and allow to sit for a couple minutes.
Stir together until chocolate is melted and mixture is smooth.
Let cool for about 10 minutes in your fridge.
Pour mixture into a stand mixer bowl and add in powdered sugar.
Beat on high until frosting turns a lighter color and gets thicker, about 10 minutes.
Transfer to a piping bag or frost with a knife.
Enjoy this sweet chocolate indulgent cupcake and you don't need to make a whole dozen!
For more desserts for two, try these: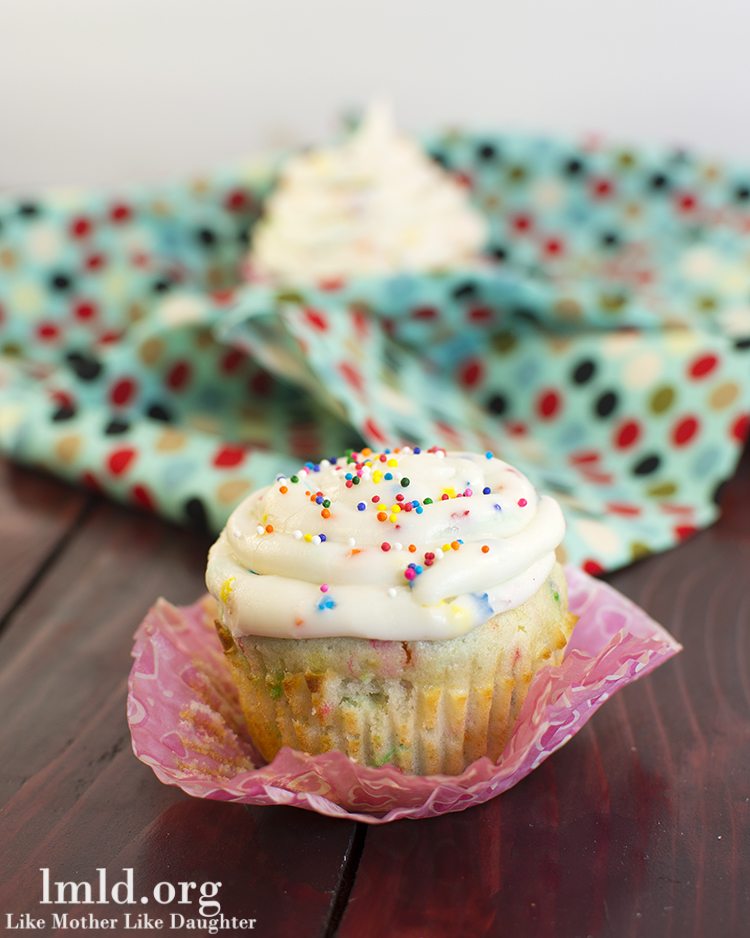 Double Chocolate Cupcakes for Two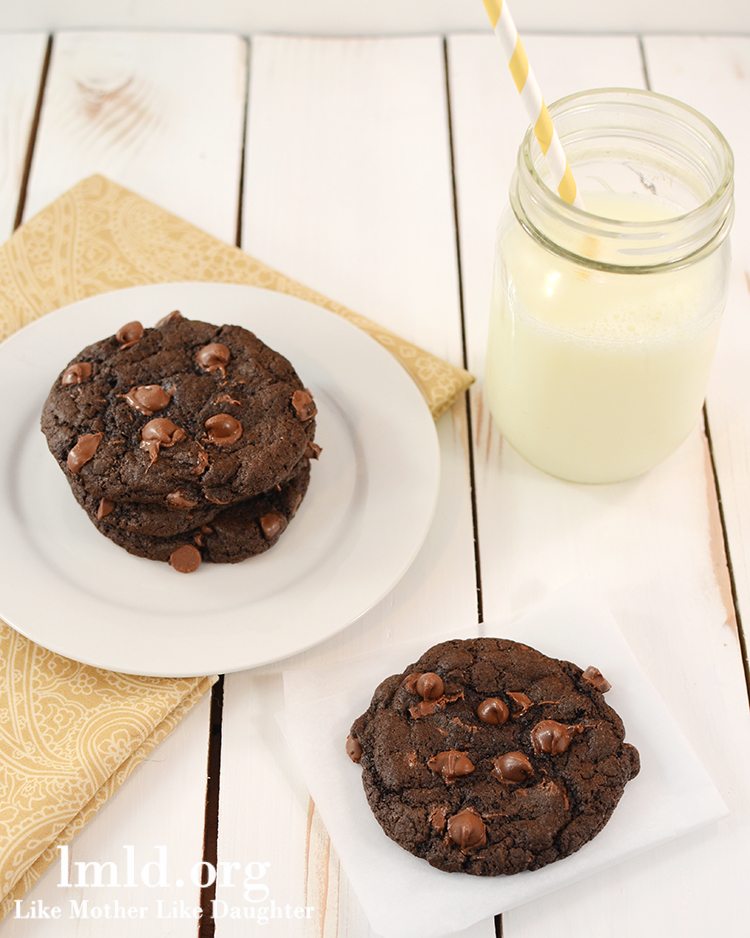 Chocolate Chip Cookies for Two