With a coconut sugar cookie base, coconut frosting and topped with shredded coconut these coconut sugar cookie bars are the perfect dessert for all coconut lovers! 
Pin these Coconut Sugar Cookie Bars for Later.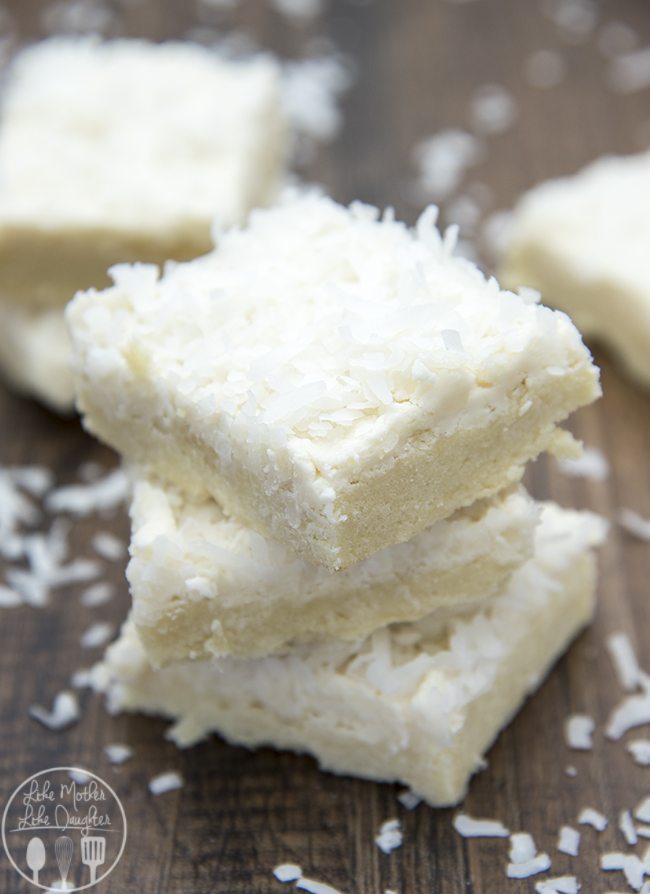 Have you tried my recipe for sugar cookie bars? I may never make regular sugar cookies again! I knew I had to try coconut sugar cookie bars as soon as I saw them on Crazy for Crust. I love coconut! If you love coconut as much as I do then you will definitely love these coconut sugar cookie bars too.
These coconut sugar cookie bars have a similar cookie base and frosting as my regular sugar cookie bars. But they have coconut cookie crust and coconut frosting!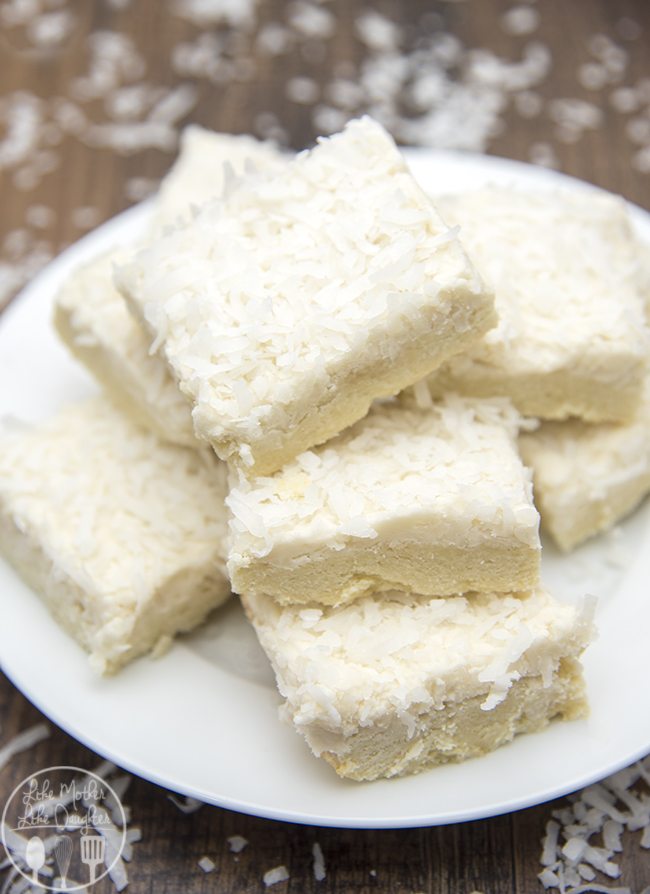 The sugar cookie base is made with coconut extract and coconut oil (instead of butter). And then the frosting is perfectly coconutty too with more coconut extract and lots of shredded coconut. You can use coconut oil in the frosting instead of butter if you want, and you can also use coconut milk instead of cow's milk too. Most of the flavor comes from the coconut extract.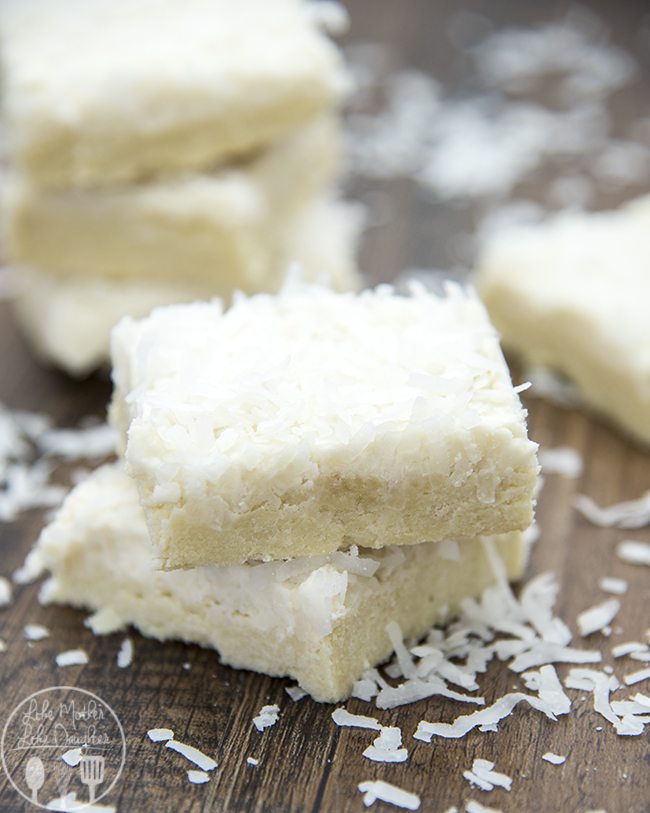 I wish I had a big batch of these cookie bars to eat right now. They are so delicious!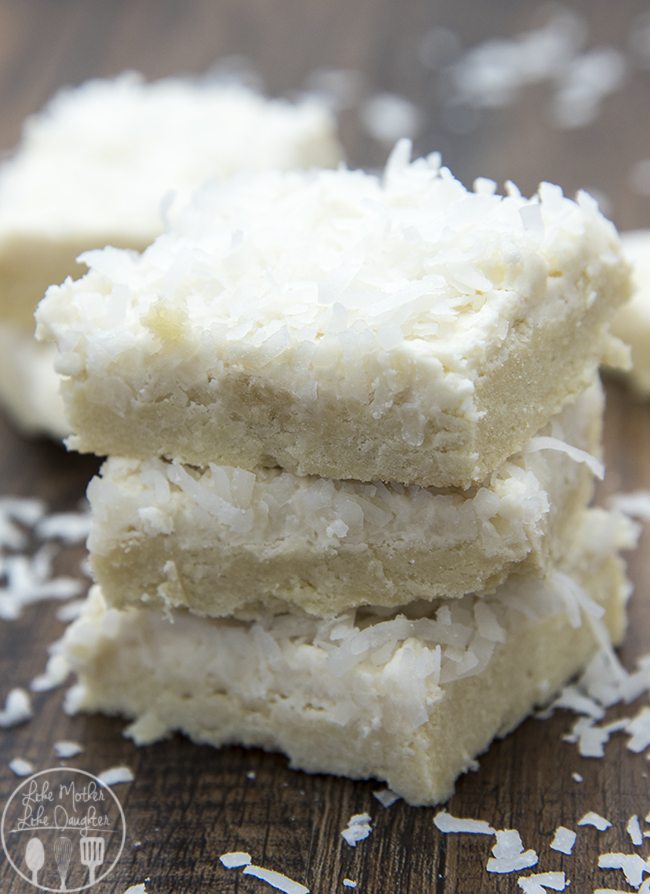 I know coconut isn't usually a winterry treat, but lets just pretend its a beautiful layer of snow on top of these cookie bars, because I promise you'll want to make them right away! Here's the recipe:
Coconut Sugar Cookie Bars
Ingredients
For the Bars:
2½ cups flour
½ tsp baking powder
½ tsp salt
½ cup coconut oil, soft
1 cup sugar
1 large egg
2 TBS sour cream
1 tsp coconut extract
1 tsp vanilla extract
For the Frosting:
5 TBS butter, softened
3 TBS milk
1 TBS vanilla
1 tsp coconut extract
4 cups powdered sugar
1 cup shredded sweetened coconut, divided
Instructions
Preheat your oven to 375 degrees.
In a medium sized bowl, combine your flour, baking powder and salt. Set aside.
In a large bowl, cream together your coconut oil and sugar for about 3 minutes until light and fluffy.
Add in your egg, sour cream, coconut, and vanilla extract and stir until combined.
Slowly add in your flour mixture while stirring until everything is combined. Dough is crumbly.
Press the dough into a greased 9x13 baking pan and spread out evenly.
Bake for 14-15 minutes until edges are barely a golden color.
Allow to cool completely.
Meanwhile mix together your butter, milk, vanilla extract, coconut extract and powdered sugar for your frosting until nice and creamy. Fold in about ⅓ - ½ cup of shredded coconut into your frosting.
Spread your frosting evenly over the top of your cooled cookie bars.
Sprinkle remaining shredded coconut evenly over the top.
Slice into squares and serve.