Its really fun having a husband who enjoys cooking almost  as much as I do. Of course Nate usually does the "outdoor" cooking, you know grilling, anything over the camp fire and with our smoker.  We actually do a lot of cooking indoors together as well, depending on what we're making, but pizza, pasta, tacos, we both usually take part in the process of bringing a delicious meal together.
But when it comes to baking I'm usually "the family expert" there. Mostly because I'm the one who craves the sweets, and that's what I'm usually baking. Cookies, cakes, muffins and more.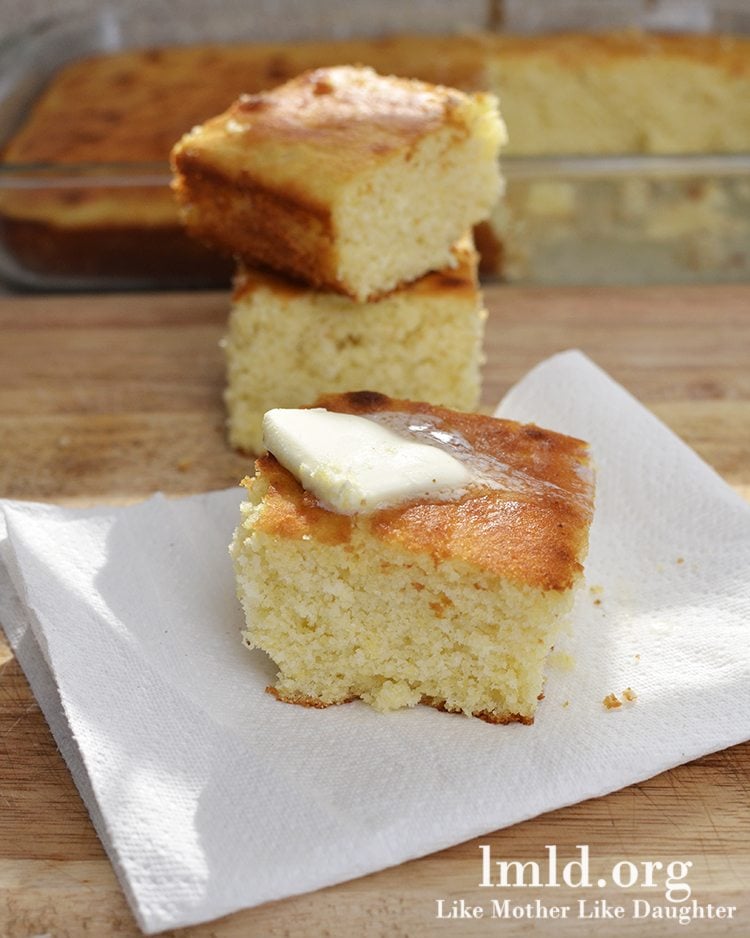 So this last weekend we had decided we really wanted to have a dinner of smoked ribs. And when I think of ribs I think of delicious southern style side dishes to go with it. We decided that baked beans and corn bread would be perfect! I wanted to cook my corn bread in the crock pot along with the beans, but it only takes about 2 hours in the crock pot (the beans take 8!) so I decided just to bake it like normal, since the timing wouldn't really line up anyway. Plus I was headed to a fun blogger get together and wouldn't have time to put it in the crockpot later in the afternoon. (By the way, I don't know if this recipe would turn out in the crockpot or not, I went with a recipe I had made before, baked in the oven and stuck with it since I knew it was good.)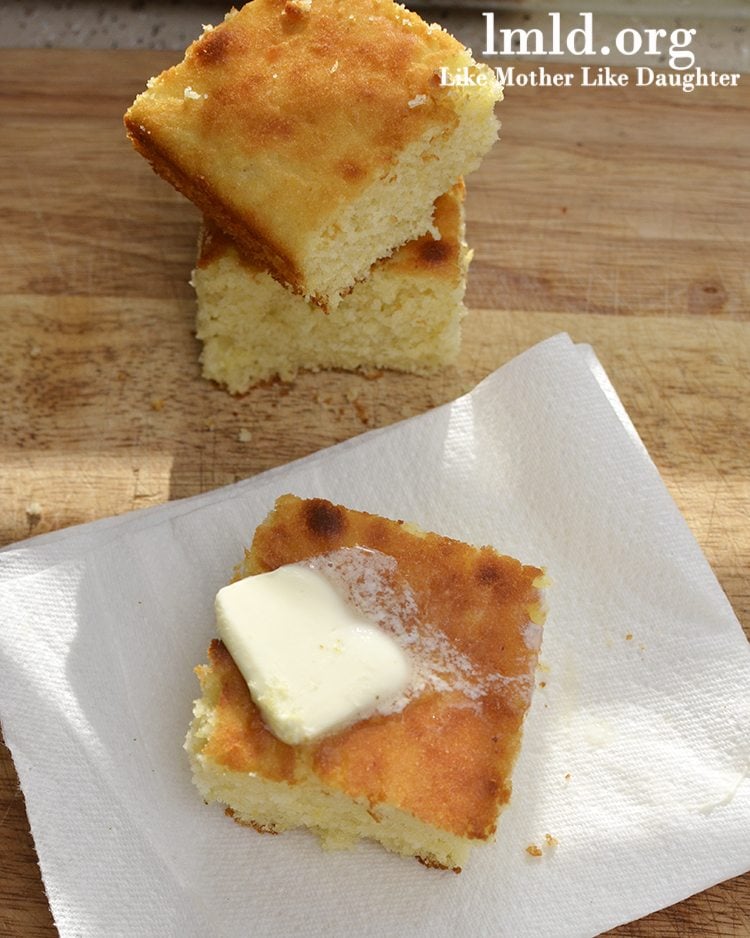 This corn bread is perfection. When I think of corn bread I think of a slightly sweet bread that is perfect as a side dish topped with butter and honey (I actually I love to top mine with dark corn syrup!)  or as a side dipped in some warm soup, like chili, or stew, or even baked beans. Yum! Anyway you like it, this recipe makes a perfect crumbly, moist and delicious corn bread.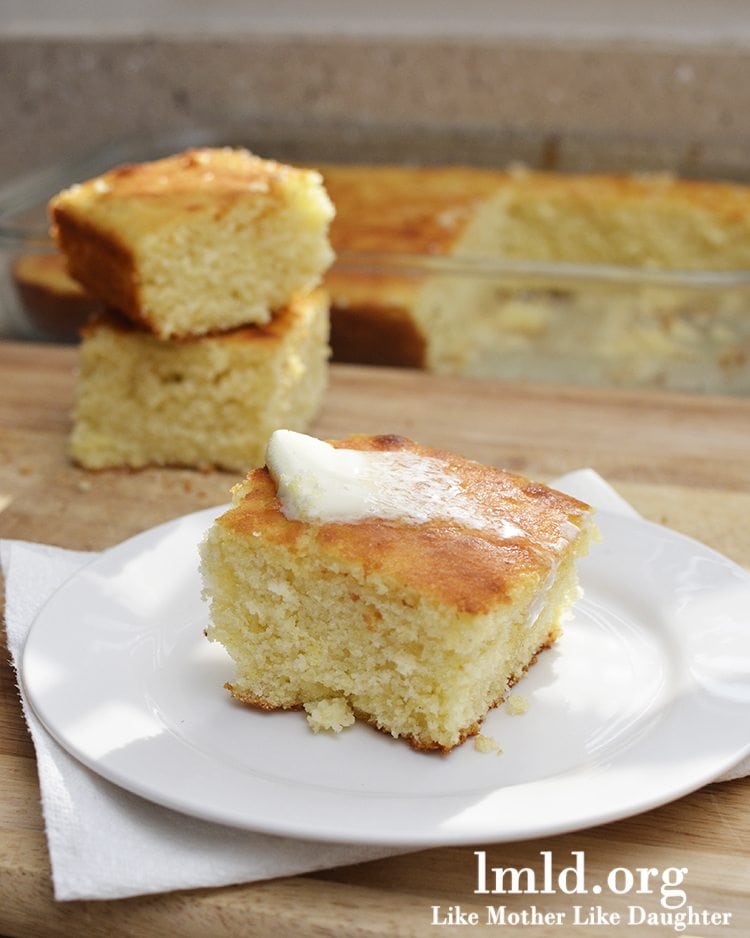 Corn Bread
Ingredients
⅔ cup butter
⅔ cup sugar
3 eggs
1⅔ cups milk
2⅓ cups flour
1 cup corn meal
4 tsp baking powder
1 tsp salt
Instructions
Preheat oven to 400 degrees.
Cream together the butter and sugar in a large bowl.
In a small bowl combine the eggs and milk.
In a third bowl combine the flour, corn meal, baking powder and salt.
Alternating pour in ¼th of the milk mixture, then ¼th of the flour mixture into the large bowl with the butter and sugar mixture until everything is combined.
Pour batter into a pam sprayed 9x13 inch pan.
Place in oven and bake for about 25 minutes.
Enjoy topped with butter and honey or dipped in some delicious chili!