I love soup!  Do you love soup?  One of my favorite soups is broccoli cheese soup and I can't believe we have not shared a recipe for you with these delicious flavors before now.  Broccoli should be in season now, it prefers growing in the colder weather as opposed to the heat of the summer.  If you live where you can plant a winter garden you could be growing broccoli in it right now.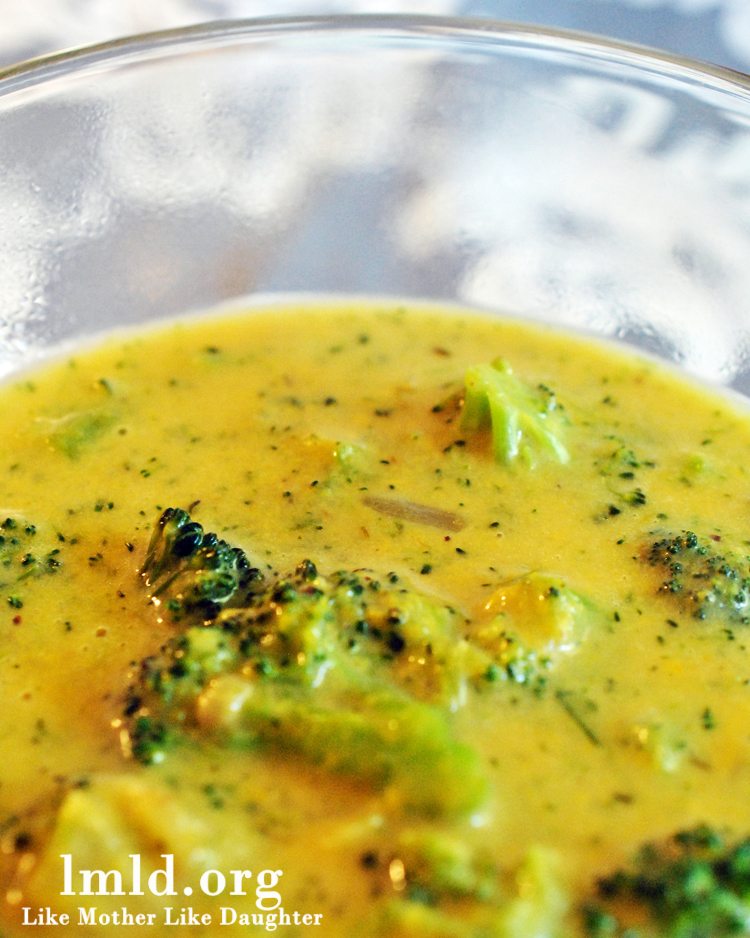 At one point I did not like broccoli served as a vegetable but I have always liked broccoli cheese soup.  It is probably the cheese but I know the cheese is not a mask to hide broccoli's flavor, so don't be like George Bush, eat your broccoli – at least in this delicious soup.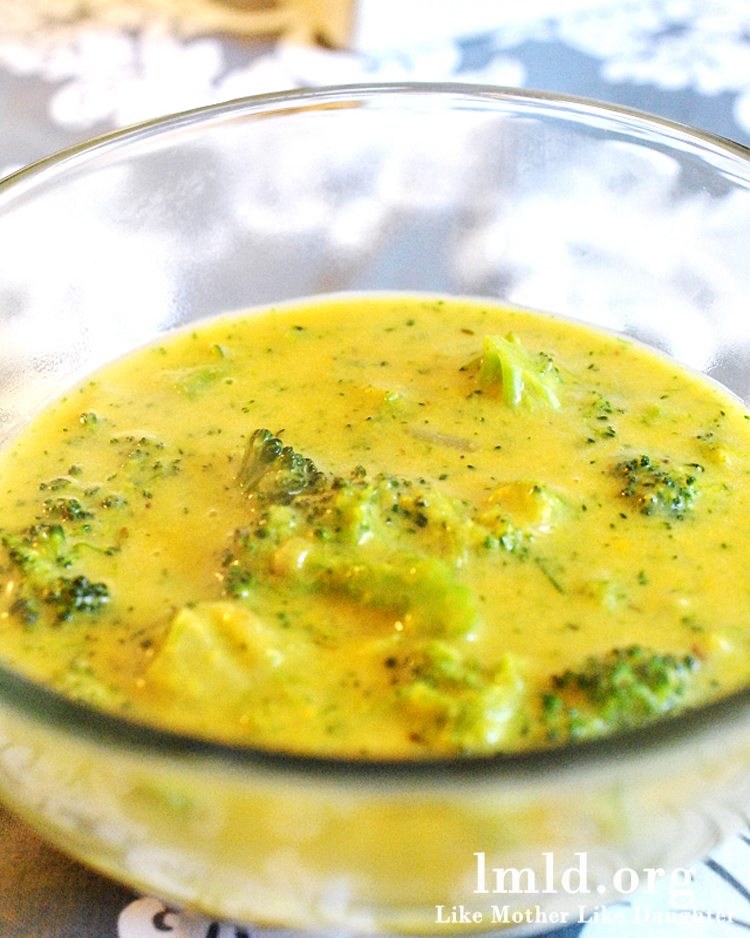 Broccoli Cheese Soup
Ingredients
¼ cup chopped yellow onion
1 minced garlic clove
2 TBS butter
2 TBS flour
1½ cups chicken broth
1 cup milk
2 bunches broccoli (chopped into bite size bits)
½ tsp. thyme
¼ tsp coarse black pepper
⅛ tsp garlic salt
1 cup grated cheddar cheese
1 quick dash turmeric, optional (this adds the yellow color, Craig thought it made the flavor too strong, I liked it)
Instructions
Chop all your vegetables up as indicated above - I find it most helpful to have all my vegetables chopped before I start the rest of the recipe
Add butter to a large saucepan and let melt over medium to low heat
Add onion and garlic, stir occasionally to prevent burning, but saute until soft
Add 2 Tbs flour and stir immediately to make a roux (thickening for your soup)
Add chicken broth and milk, stir to mix in the rue
Add broccoli and let simmer for about 5 minutes to tenderize broccoli bits
Add your spices
In a blender or a magic bullet place 1 to 1½ cups of your soup and blend until smooth - this will make your soup creamier with less vegetables chunks - optional. i(f you do this don't put the lid on tight of your blender because the heat will make it pop - I don't want to be responsible for the mess)
Pour back into pot
Add grated cheese and stir to melt.
Enjoy this cheesy delicious soup to warm you up on a cold day. Enjoy  it  with a good bread and yummy salad!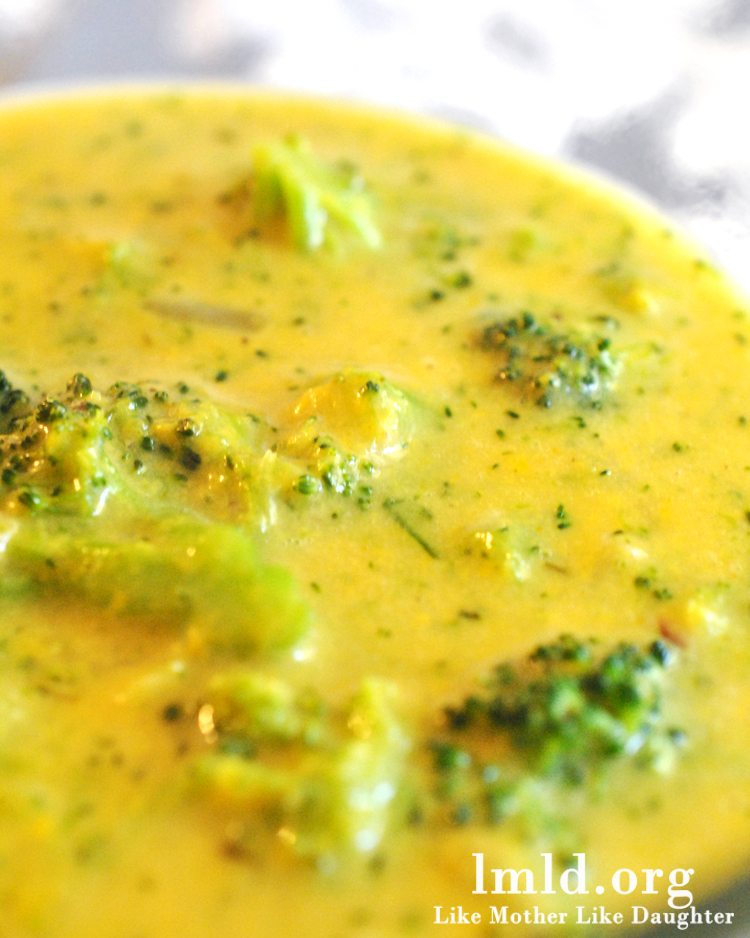 This soup was so tasty that our picky eater cat Pippin lapped it right up after we spilled some on the floor, so if you don't want to take our word for it, take Pippin's.