I have learned to love pulled pork since I worked at Legends Grille on BYU campus. One of my favorites was my altered Cubano sandwich – because I didn't really like pickles or mustard I would make it with the pulled pork, ham, swiss cheese and top it all with barbeque sauce.
We got 50% off a meal every day if we wanted it, so somedays it was hard to resist the delish sandwiches, pizzas or salads. And my altered cubano came at least a weekly regular for me.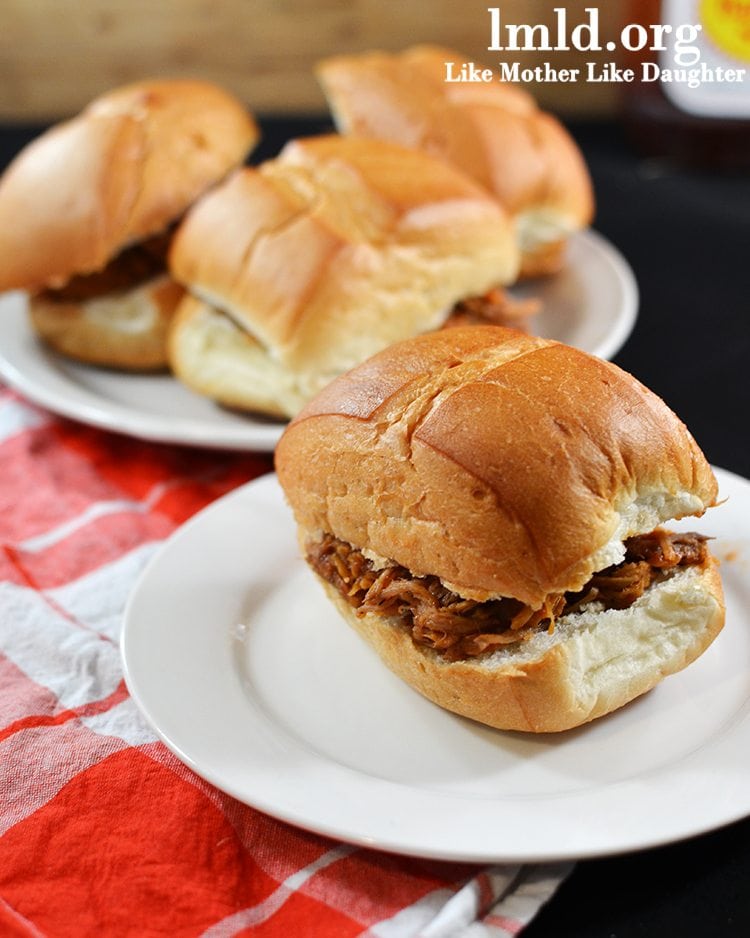 This is not that sandwich, but this barbeque pulled pork is still perfection. You cook the pork all day long in your crock pot in some tasty spices, drain it, shred it and add some bbq sauce and enjoy it on top of some yummy rolls. Its an easy meal and its delicious.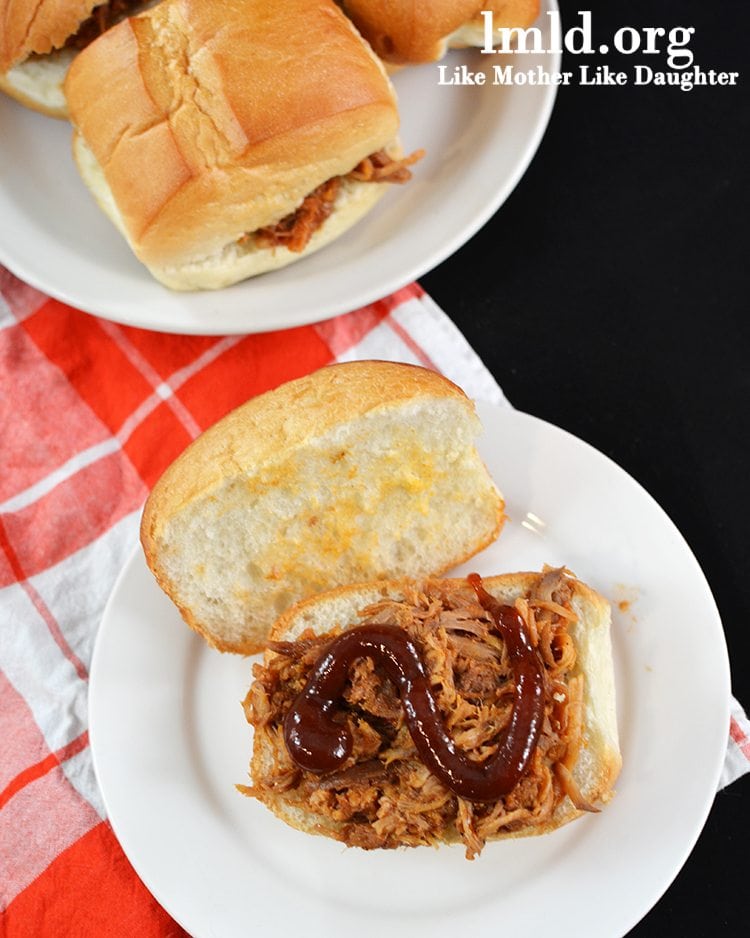 Crock Pot BBQ Pulled Pork Sandwiches
Ingredients
2-3 lbs boneless pork roast (you can use pork shoulder, pork tenderloin, or whatever)
3 cups water
12 oz rootbeer (1 can)
1 TBS beef bouillon
1 TBS minced garlic
¼ cup sweet mesquite seasoning
1 to 2 cups barbecue sauce
Rolls
Instructions
Combine water, rootbeer, beef bouillon, minced garlic and sweet mesquite seasoning in a medium sized bowl. Stir to combine.
Put pork in your crock pot and pour liquid mixture over the top.
Cook in your crock pot on low for 7-8 hours, or on high for 4-5 hours.
Drain the liquid from your crock pot.
Remove any large pieces of fat.
Shred pork using 2 forks.
Add desired amount of bbq sauce to the pork and stir.
Cut rolls in half and put desired amount of pork on bread.
Top with additional barbecue sauce if wanted.
Enjoy these delicious barbequey pork sandwiches!
Ps. Its international picnic day and these would be the perfect addition to your summer picnic!