Cream Cheese Frosting that is so smooth, tangy and sweet, perfect for any cakes, cookies, cinnamon rolls, or to eat by the spoonful!
As a food blogger I have to make holiday recipes a little earlier than you might so that I can get them ready for you, so that you can make them in time for the holiday. Right now I'm getting ready for Valentine's day even though its a month away. I'm working on a few different delicious treats, the one for the moment is red velvet (because what says Valentine's day, more than red Velvet) and I've got some delicious cake balls coming your way very soon. I needed cream cheese frosting for the cake balls, and decided to make my own so that's why this recipe came about and it is pure perfection.
Pin this cream cheese frosting for later!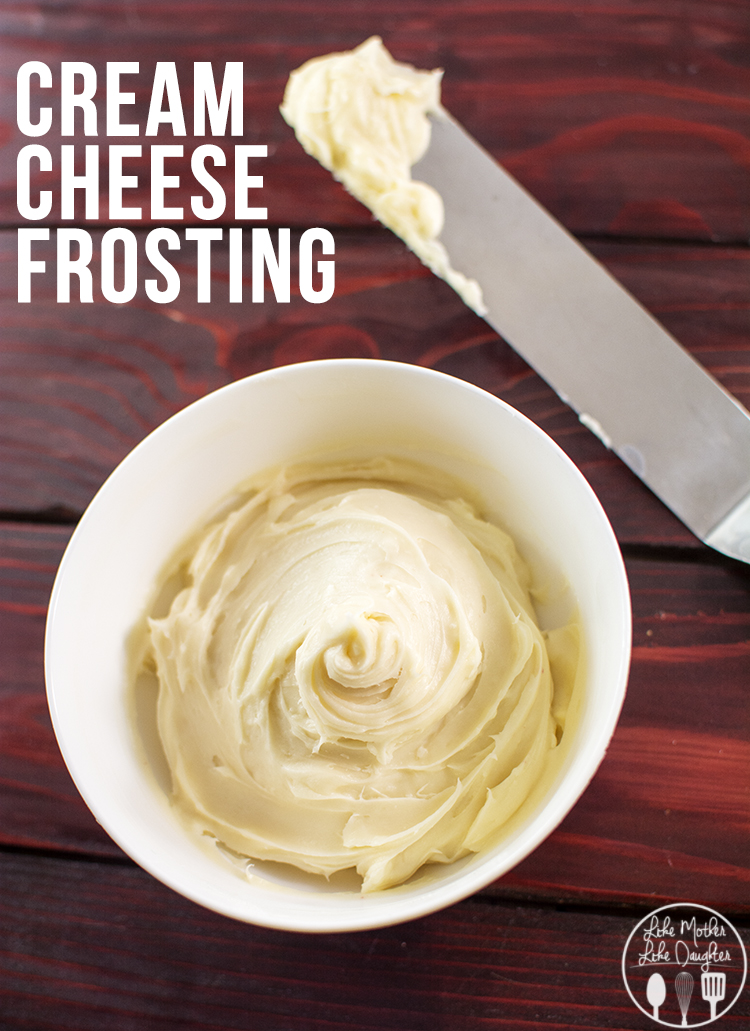 I got this recipe from my friend Amber at Dessert Now, Dinner Later and it really is the best cream cheese frosting ever. I added an extra 1/2 cup of powdered sugar because I like my frosting pretty sweet, and I thought it helped thicken it up just a little bit more to hold the texture better for me.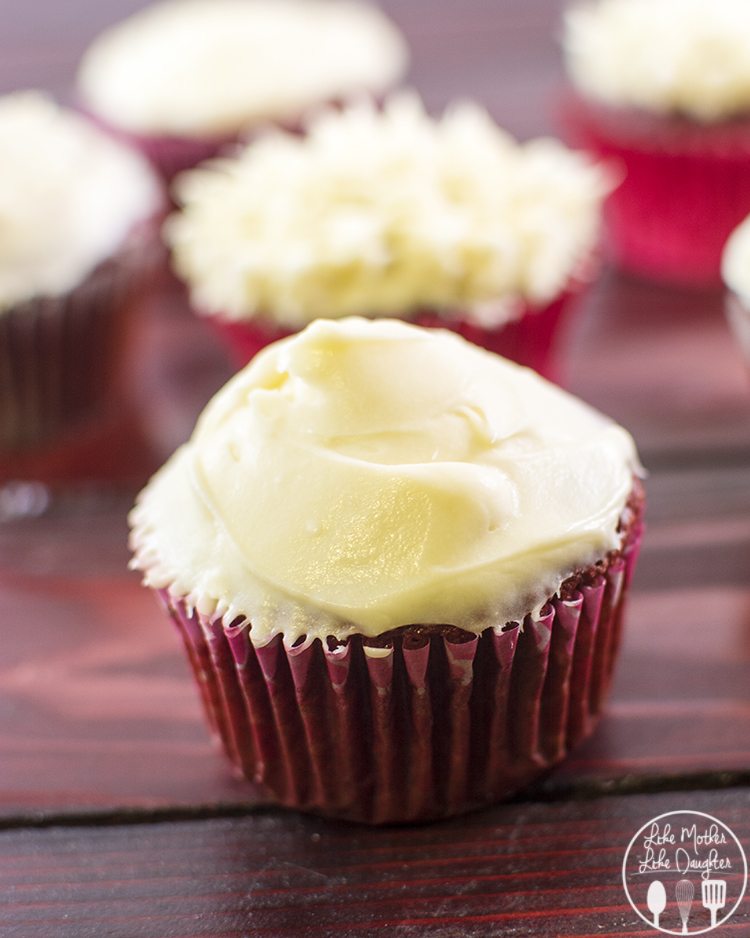 This cream cheese frosting is so creamy and has the perfect flavor. I used it on top of red velvet cupcakes and in some cake balls, but this frosting is so good I can't wait to try it on some cinnamon rolls or some pumpkin bread.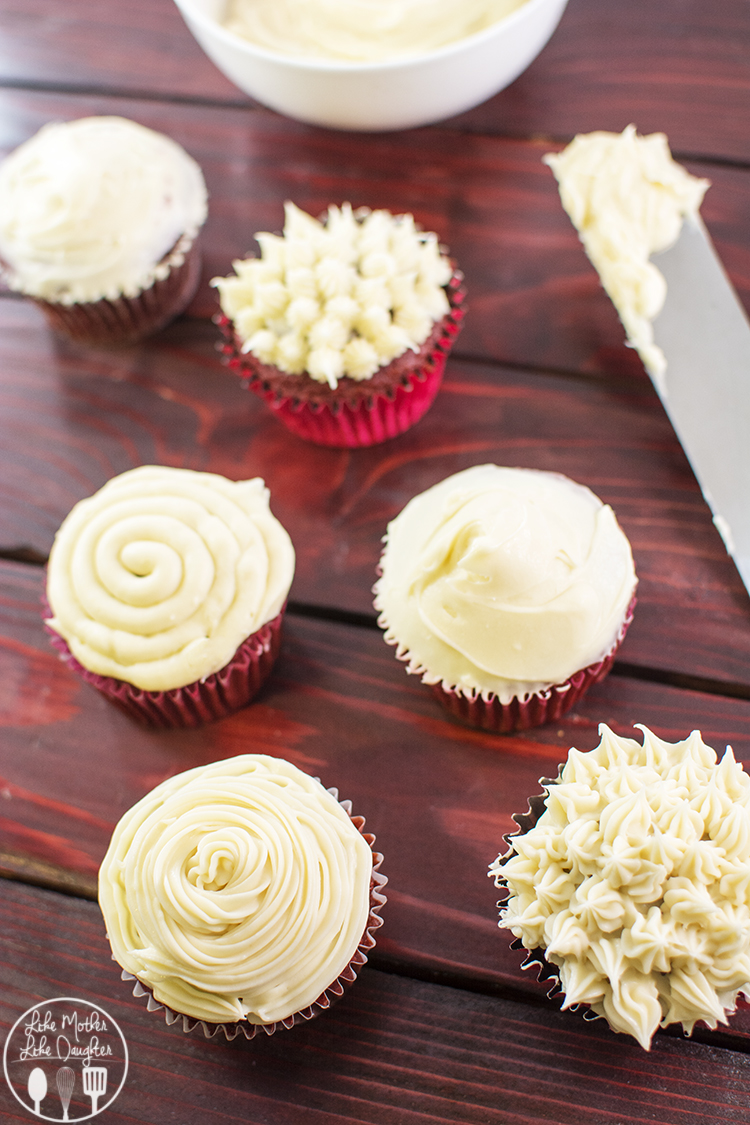 Cream Cheese Frosting
Ingredients
8 oz cream cheese, room temperature
½ cup (1 stick) butter, room temperature
1½ cups powdered sugar
1 tsp vanilla
Instructions
Put your cream cheese in a large mixing bowl and beat over medium speed until smooth.
Add in your butter 2 tablespoons at a time, while beating. Continue mixing till well blended.
Add in your powdered sugar and vanilla and continue to blend the frosting till completely mixed.
Enjoy this delicious cream cheese frosting in any recipe that calls for cream cheese frosting (try not to eat it all by the spoonful!)