These fresh orange julius smoothies are the perfect combination of orange and vanilla in a refreshing and delicious drink!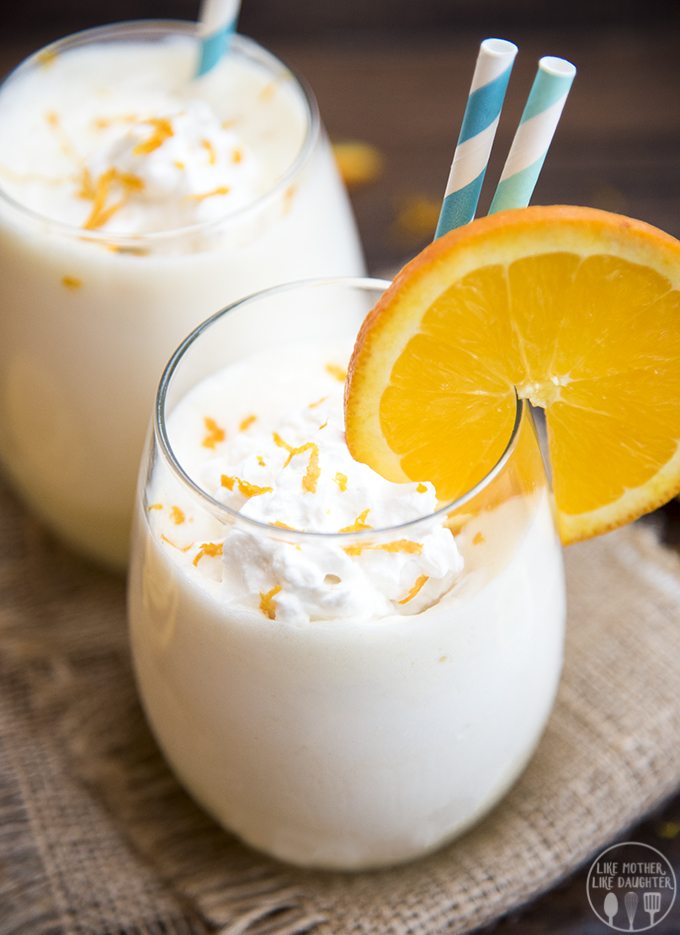 Photos Updated 3/27/17
Something about when the weather warms up and summer comes around, I always want to eat more fruit. I don't know if its the warm weather and my body wanting to feel a little healthier, or because of the variety of fresh fruit available. But I just want it!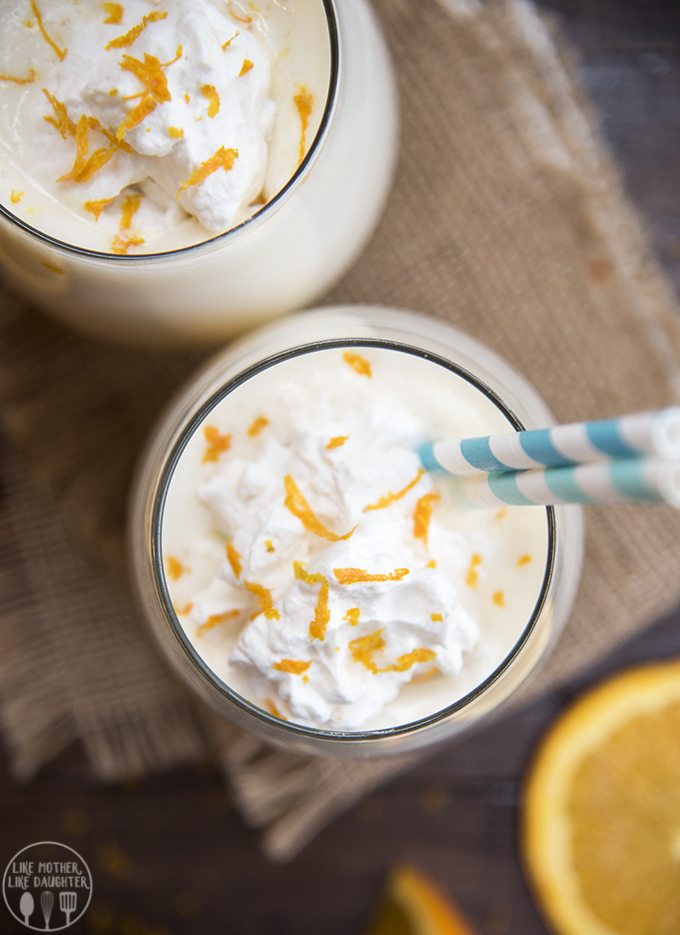 In the evenings I always want something sweet to end my night off, but let's be honest I want sweets all day long – and eating them in the form of fruit I feel a lot better about myself. Blending them up in a smoothie to quench our thirst and our sweet tooth has been the perfect treat.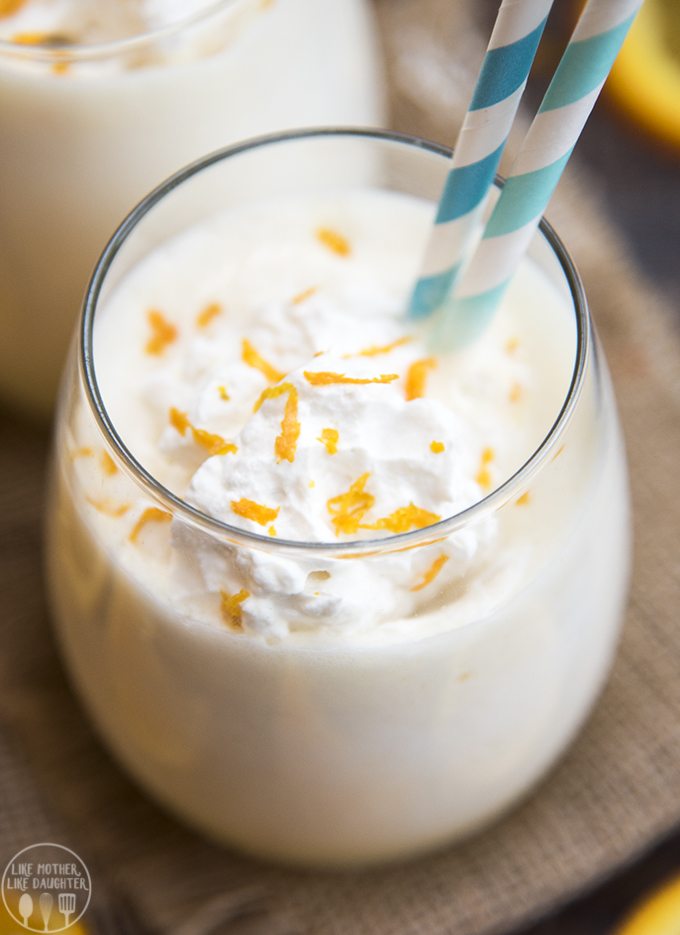 I recently made a fresh homemade "orange julius" and it was a delicious, fairly healthy, drink. They are the perfect drink for summer, because they are so refreshing and absolutely delicious!
Orange Juliuses are the perfect combination of orange, and vanilla. Its a creamy and delicious drink that whips together in just a few minutes in your blender! And is the perfect thing to cool off with and enjoy on a warm day, or summer evening.

Fresh Orange Julius
Ingredients
2 cups orange juice (fresh is extra good)
½ cup milk
½ cup vanilla yogurt (optional)
2 TBS sugar
1 tsp vanilla extract
2½ - 3 cups ice cubes
Instructions
Add all ingredients to the blender in the order listed.
Blend all ingredients together until smooth and desired consistency is reached.