I love shrimp,  it is delicious and one of my favorite types of seafood to eat.  I am always looking for a new recipe for how to prepare shrimp and was delighted with this honey glazed shrimp.  The recipe was originally for salmon and I know it would be wonderful with salmon too, but I loved it on my shrimp.  Now there is just a little honey but lots of other yummy ingredients in this honey glazed shrimp marinade; like brown sugar, pineapple juice, teriyaki sauce, garlic, etc.  And if you love shrimp, you will love it with this honey marinade.
Pin this honey glazed shrimp for later!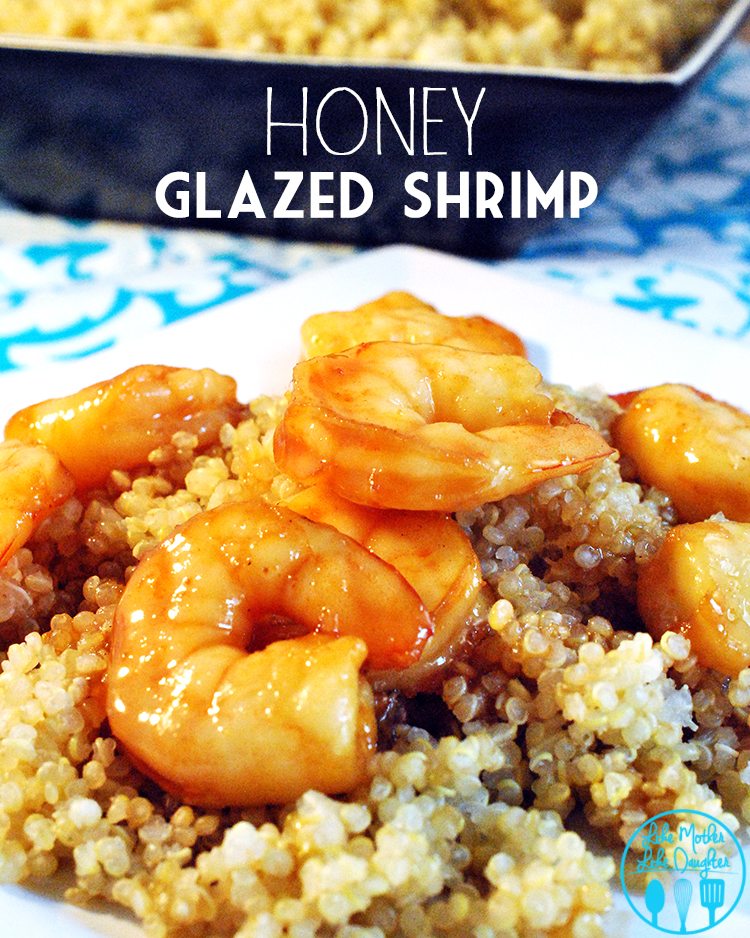 Have you ever noticed if there is a recipe post featuring seafood or fish it usually comes from me – the mom half.  I will let you in on a little known fact, Aimee doesn't like fish.  How can that be you ask!? Her husband is a fisherman and she will even go fishing with him.  Perhaps you even seen a recipe or two from her with fish or a picture of her catching fish.  Well, she might have a bite or two of the trout Nate catches but most often she is not the one eating the fish. She will enjoy the sides and the rest of the meal and perhaps cook a chicken breast to eat instead.  I on the other hand love fish. I have not had any kind of fish served me that I won't eat.  I've eaten tuna, tuna steaks, trout, bass, salmon, halibut, lobster, crab, and shrimp.  I do pass on calamari, mussels, oysters, and even sushi but I do  enjoy a really good clam chowder.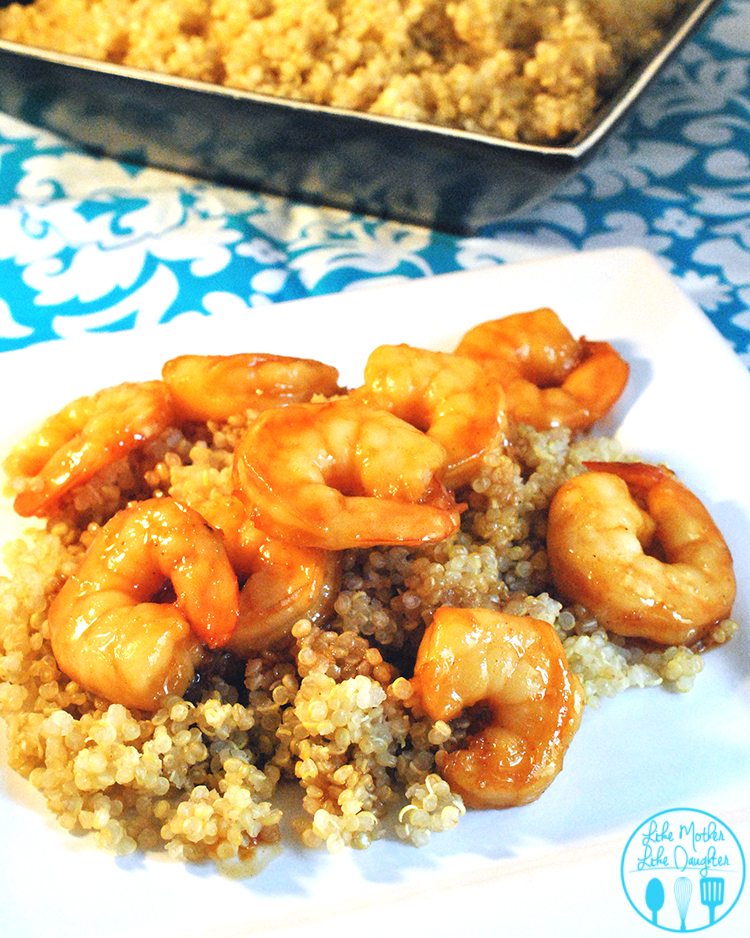 Another secret, when I first met Aimee's husband Nate – then boyfriend – I had learned he was a fisherman and begged asked him if the next time he went fishing if he would be kind enough to bring one home and cook it up for me.  Well the way to a man's heart may be his stomach but the way to a future mother-in-law is possibly her stomach too because he did just that and I enjoyed a marvelous trout dinner prepared by a very kind young man.
Honey Glazed Shrimp
Ingredients
20 large shrimp (uncooked, tails removed, deveined)
¼ cup brown sugar
⅓ cup Mr Yoshida's sauce or your favorite teriyaki sauce
¼ cup pineapple juice
1 TBS honey
2 garlic (minced)
1 tsp Dijon Mustard
1 TBS sesame oil
1 TBS olive oil
a sprinkle of red pepper flakes
Instructions
Mix all ingredients together except the shrimp, stir to combine well for the marinade
Put your shrimp into a seal proof container
Pour your marinade over your shrimp
Seal your container and place in your fridge for up to 1 hour, longer is okay
Remove from your fridge and pour everything into a saucepan
Saute/simmer over medium heat shrimp for about 3 minutes
Turn over and cook another couple of minutes until shrimp is cooked throughly
You can remove the shrimp now and put on a plate, keep warm
Continue to simmer marinade until it thickens slightly
Once it is to a consistency you believe is thick enough, pour over shrimp
Serve with rice or quinoa
Enjoy this delicious sweet glazed shrimp for dinner. 
And if you are like Aimee and don't like fish, this honey glaze will be just as perfect on chicken too.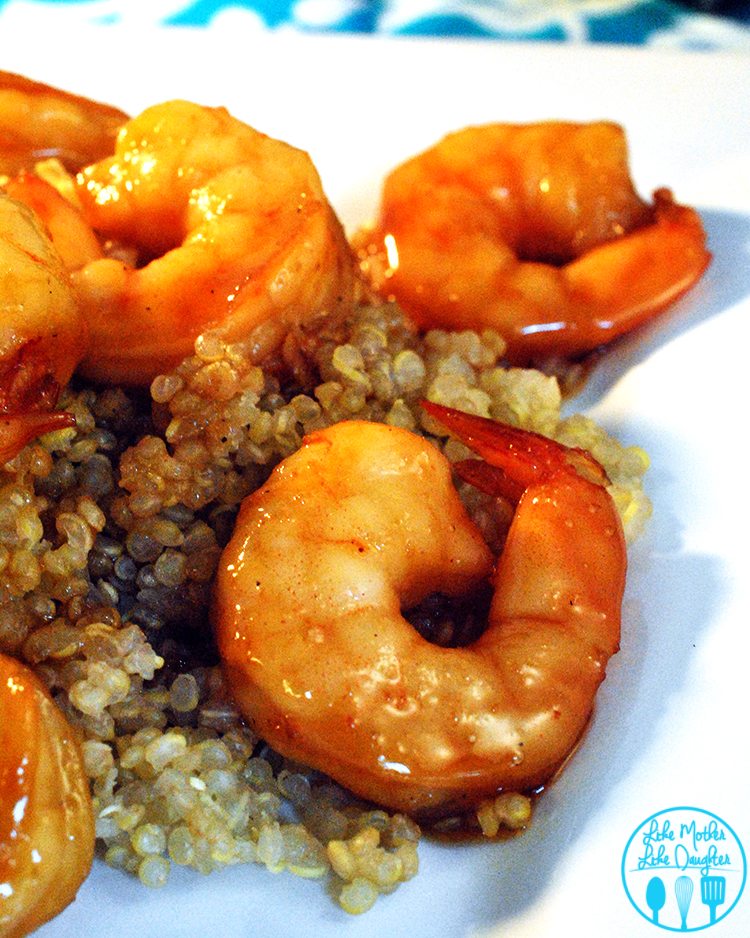 If you like this honey glazed shrimp, I think you'll like these too: