Kauai is known as the 'garden island', there are also hundreds of roosters and chickens running wild in pretty much every square inch of the island.  The story is told that during the 1992 hurricane the winds blew over a chicken farm. The roosters and chicken have been roaming freeing every since.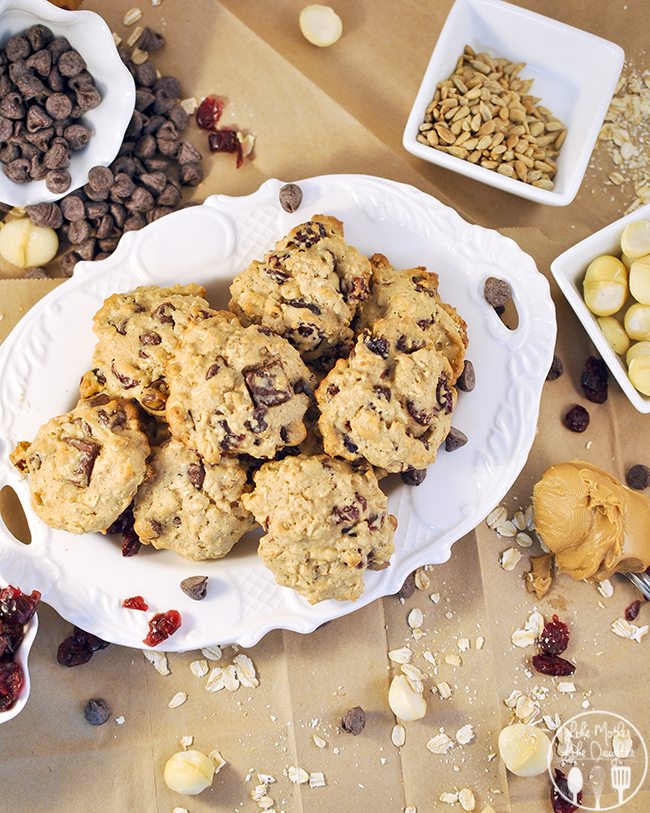 The story is also told that Kauai Kookies developed 'Hurricane Cookies' after that same 1992 hurricane.  Flour, chocolate, and other baking supplies were in hard demand so Kauai Kookies used what they had on hand and whipped up Hurricane Cookies.  The major ingredients in Kauia Kookies Hurricane Cookies were rolled oats, peanut butter, chocolate chips, and macadamia nuts plus almond flavoring, sunflower seeds, and mini M&Ms.  They are a nice crisp cookie with lots of flavor.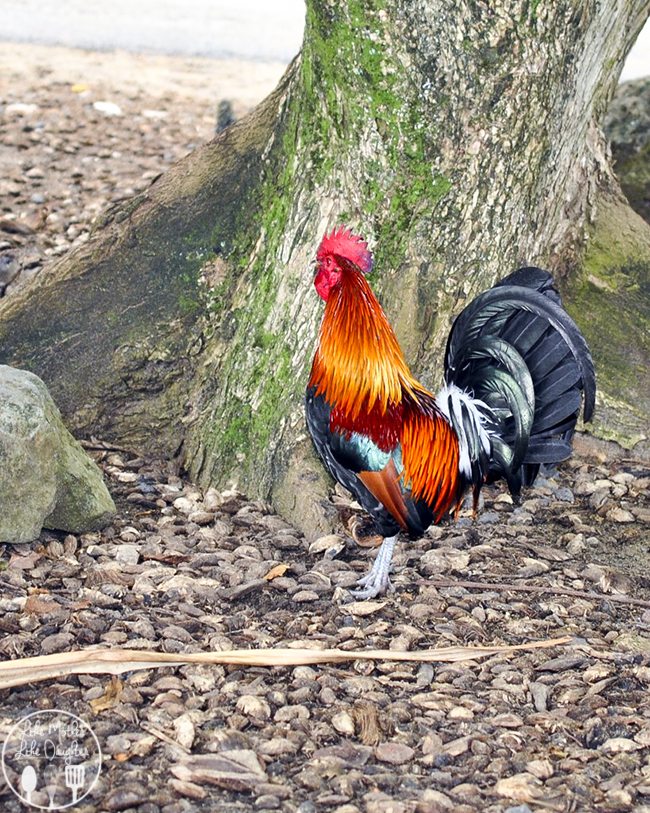 I was inspired to take a page out of their story and bake up my own hurricane cookies with what I had on hand too.  Luckily I had most of the same ingredients, you will notice I am missing the prime ingredient of mini M&Ms and used cranraisins instead.  Now I know cranraisins aren't even close to mini M&Ms but remember the idea of hurricane cookies is using what you have on hand.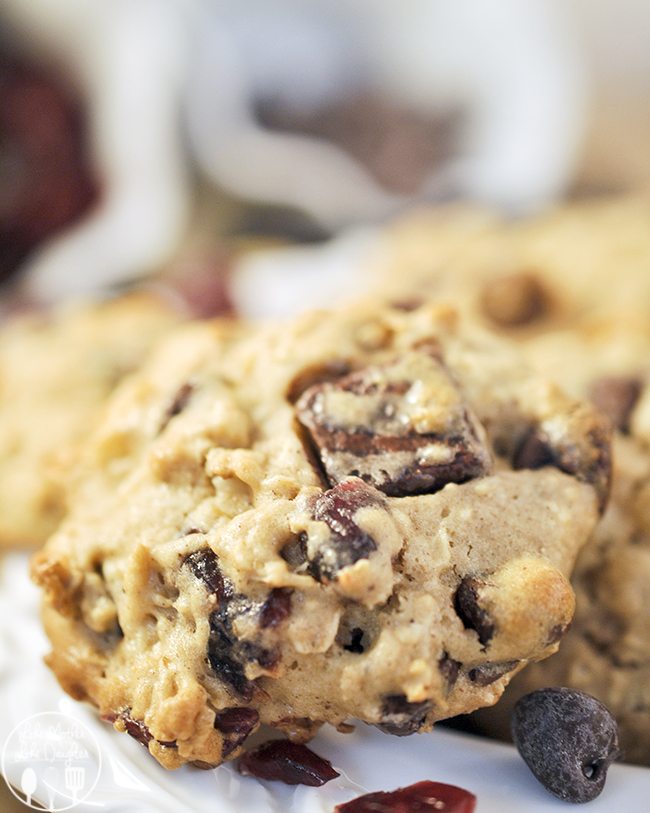 My hurricane cookies are chewy, bursting with flavor, crunch, and full of fun, yummy ingredients all whipped together in a frenzy kind of like a hurricane.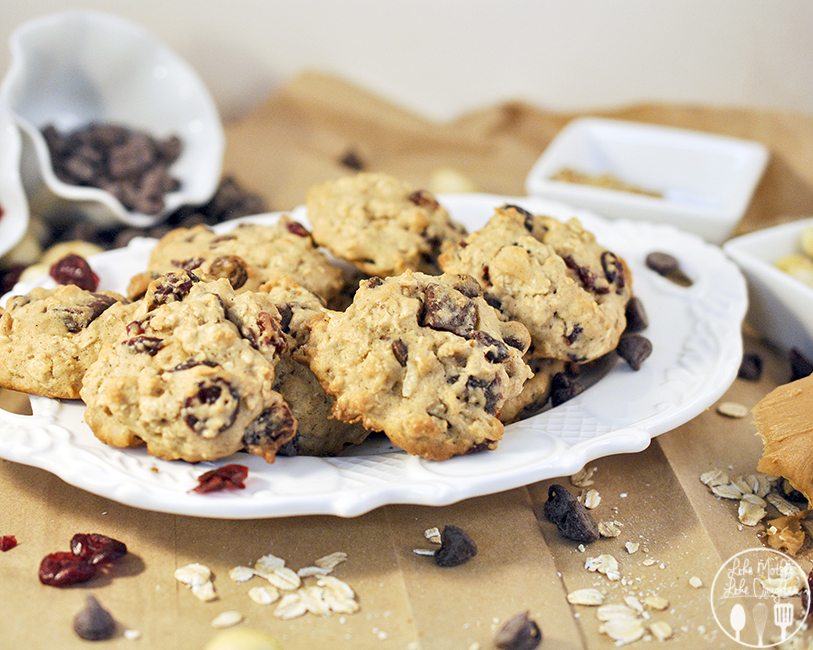 Hurricane Cookies
Hurricane Cookies are a chewy cookie baked from on hand ingredients such as; rolled oats, peanut butter, chocolate chips, cranraisins, sunflower seeds,and macadamia nuts.
Ingredients
4 TBS butter - softened
¼ cup peanut butter
½ cup granulated sugar
½ cup brown sugar
2 eggs
1½ cups all purpose flour
2 cups rolled oats
1 tsp cinnamon
½ tsp salt
2 tsp baking powder
½ cup milk
1 tsp vanilla
½ tsp almond extract
1 cup cranraisins
¾ cup chopped macadamia nuts
1 cup chocolate chips
½ cup chocolate chunks
½ cup unsalted sunflower seeds
Instructions
In a large bowl add the butter, peanut butter, and sugars; cream together
Add the eggs one at a time and beat until well blended
In another bowl mix together the flour, oats, salt, cinnamon, and baking powder
Alternating with the milk, mix in the dry ingredients to the dough a little at a time until all is mixed together
Stir in the vanilla and almond extract
Add the cranraisins, nuts, chocolate chips and chunks, and sunflower seeds
Stir until all is mixed in well together - your dough will be soft (almost runny)
Cover and set in fridge for 2 hours and up to overnight to chill
When ready to bake remove from fridge and heat the oven to 375 degrees
On an ungreased cookie sheet drop your cookie dough 2 inches apart
Flatten with a fork, like you do peanut butter cookies
Bake for 10 minutes
Remove from oven and let sit on cookie sheet for 2 minutes
Remove and cool on a cooling rack
Enjoy your hurricane cookies with a nice glass of cold milk
What do you think would be your favorite ingredient in Hurricane Cookies?