Are you wondering how to spice up family dinner time? Are you ready to explore a new cuisine?  How about a Middle Eastern flair of lamb kebabs pitas? So good, so fun, so exciting.  And to really add fun, spread a blanket on the floor and eat the whole dinner with your fingers. Decorate with pictures, play some great music of the area, and eat good food.  Go the whole nine yards with lots of sides like; hummus dip, kalamata olives, pitas, dates and figs, fresh fruits, and vegetables – lots of finger foods.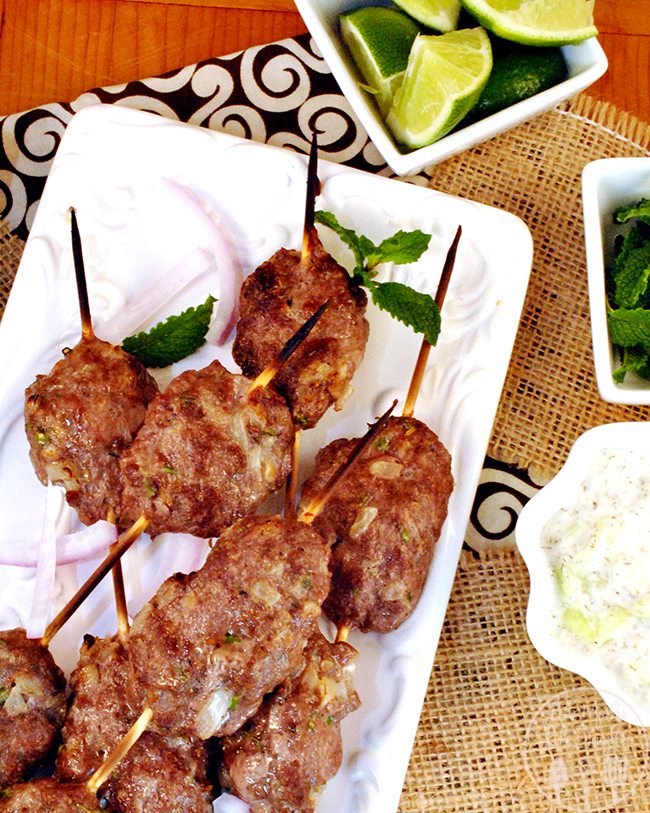 I have been wanting to make lamb but was really concerned about my ability to do so.  When I found a lamb kebab recipe I thought this is the one.  It was easy to make and prepare.  You can bake the lamb kebabs or grill (we baked because our grill died).  Serve in a pita with red onions, mint leaves, and yogurt-cucumber dressing.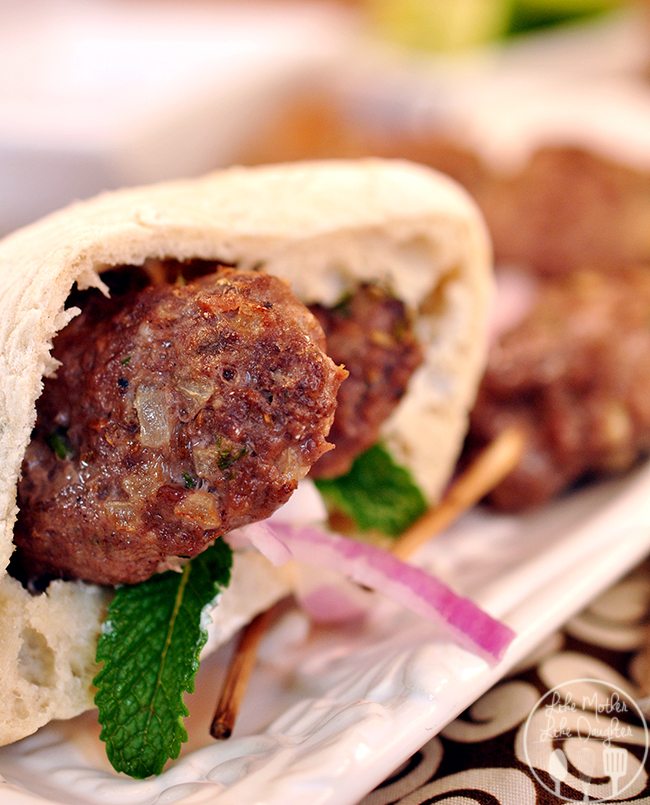 Lamb Kebabs
Add a Middle Eastern flair to your dinner experience with lamb kebabs. A robust flavor of lamb eaten in a pita, served with mint, red onions, and yogurt-cucumber dressing for easy hands on eating.
Ingredients
12 oz ground lamb
½ medium onion - finely chopped
½ cup parsley - minced
1 TBS olive oil
1 tsp cumin seeds
½ tsp cinnamon
1 tsp coarse salt
½ tsp black pepper
4 pitas
yogurt-cucumber dressing
red onions and mint leaves as garnish
Instructions
In a small skillet on medium to low heat sprinkle the cumin seeds, every 30 seconds or so shake the skillet to move the cumin seeds around. Do this for about 3 minutes until the cumin seeds are toasted.
Put the cumin seeds in a pepper grinder and grind your seeds to add to the ground lamb
In a large mixing bowl, add all the ingredients
Combine with your hands until mixed in (but don't overmix)
Using about ¼ cup of the meat mixture form a 2 inch oval and place on a rimmed baking sheet sprayed with cooking oil
Continue to form each oval until you have used all your meat
Cover and place in fridge for 1 hour minimum and up to 1 day
Preheat oven to 375 degrees
Thread on skewer (if using wooden skewers, soak in water 30 minutes before)
Place lamb kebabs on a cooling rack over a rimmed sheet
Bake for 10 minutes or until internal temperature reaches 140 degrees
Place under broiler to brown for 1 to 2 minutes (watch to make sure it doesn't burn)
If you prefer you can grill your kebabs; brush grill grates with oil, grill kebabs, turning as needed, cook until the internal temperature reaches 140 degrees for medium
Serve in a pita with yogurt-cucumber dressing, red onions, and mint leaves
Yogurt-Cucumber Dressing
A refreshing yogurt-cucumber dressing to enjoy with your lamb kebab pitas.
Ingredients
½ cup non-fat plain Greek yogurt
¼ cucumber
1 tsp dried dill weed
½ tsp coarse salt
Instructions
Peel and chopped coarsely the ¼ cucumber
In a small bowl combine all ingredients
Refrigerate for 30 minutes
Serve as a sauce with lamb kebabs and pitas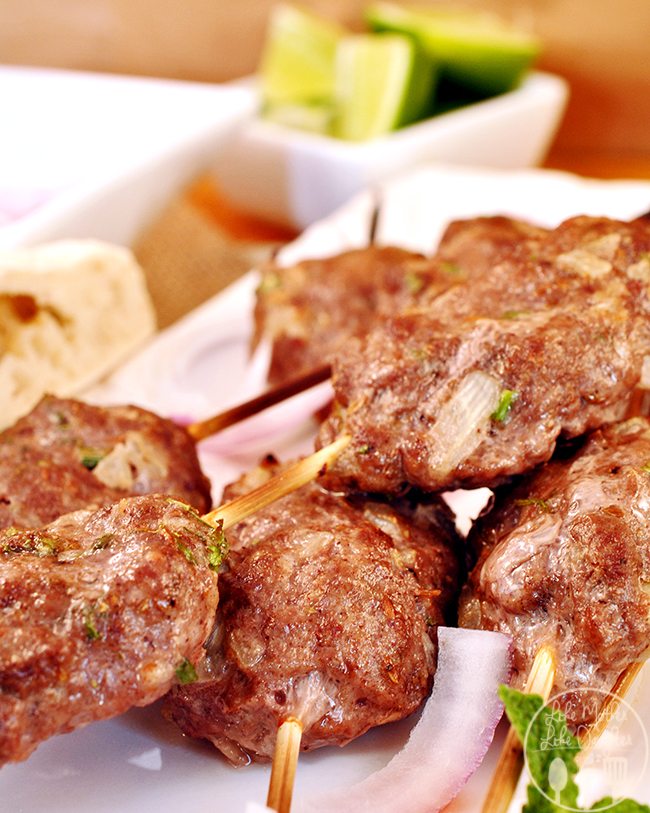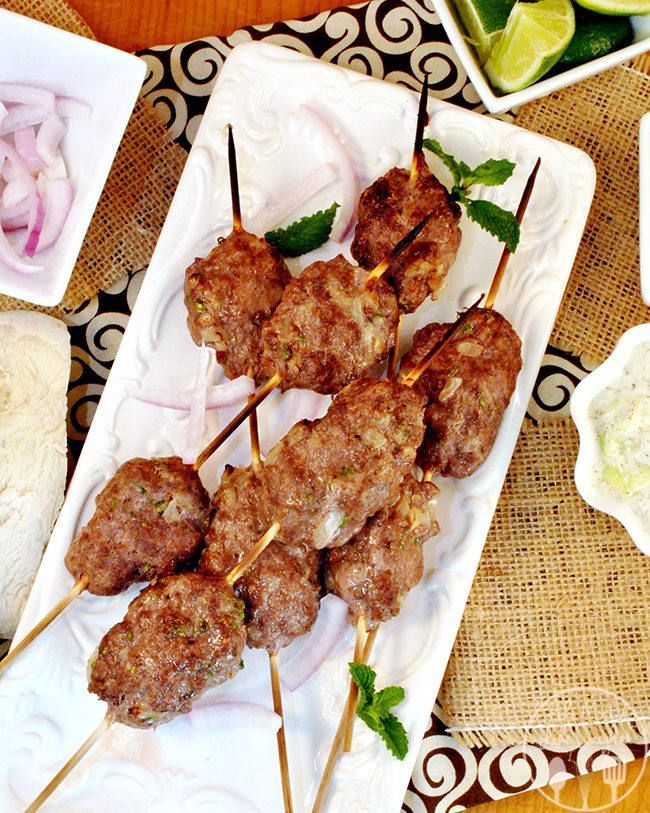 What is your favorite Middle Eastern dish?