We are huge popcorn fans over here. Give us microwave, movie theater, air popped, whatever, we love it. We usually make it with our old fashioned popcorn popper that makes the best salted and buttered or kettle corn I've ever had from home. Delicious.
But I also love caramel corn.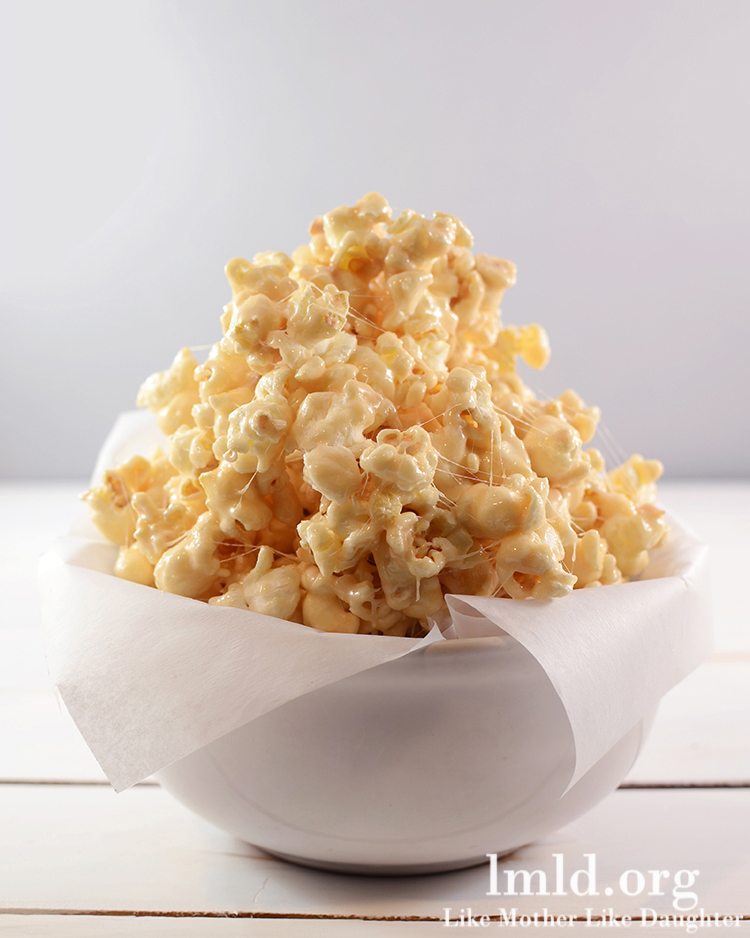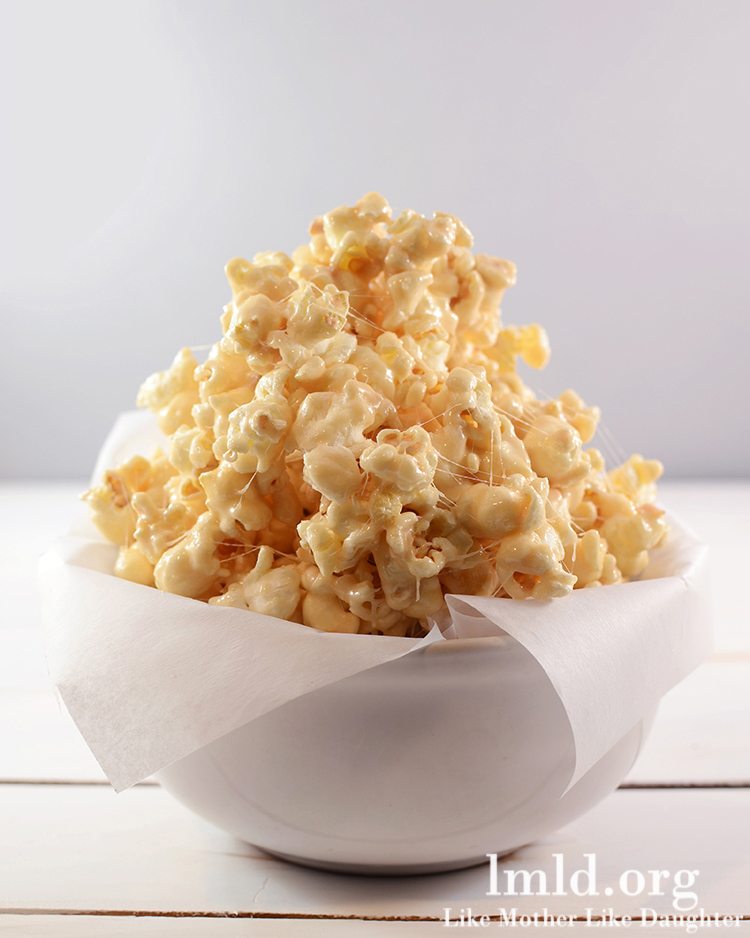 When making caramel corn I pop 1/2 cup of kernels in my airpopper and then I usually make the caramel in the microwave. I love my basic caramel popcorn recipe, which has the perfect combo of white and brown sugar, and makes the gooiest best caramel corn I've ever eaten.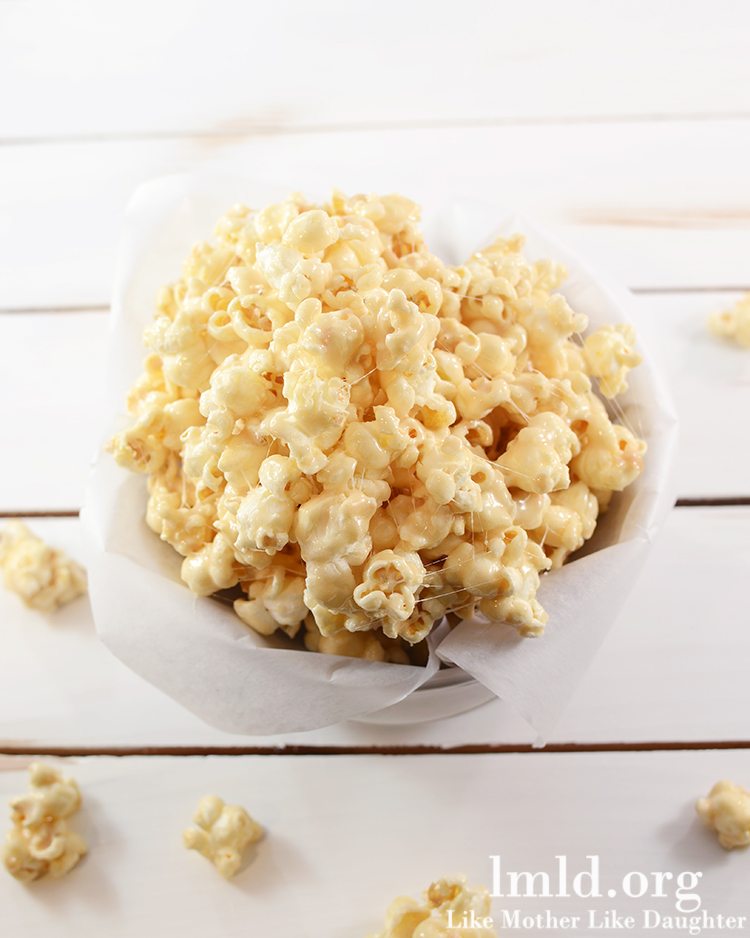 And last week I decided to make a marshmallow caramel corn recipe. There are a few recipes online for this, but I went back to my basic recipe and just altered it a little from there so I knew it would have that good flavor I love. Plus the flavor of marshmallows. Yum!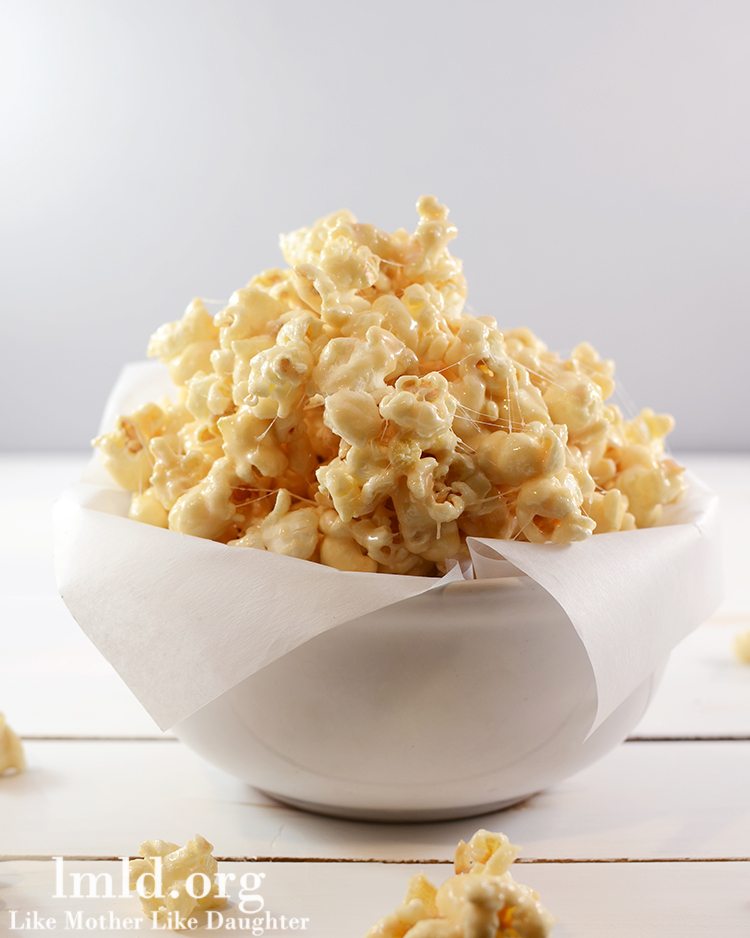 This marshmallow caramel popcorn is so easy and so delicious. But be warned, it is a little messy 😉
Marshmallow Caramel Popcorn
Ingredients
½ cup unpopped kernels
½ cup butter
½ cup white sugar
½ cup brown sugar
½ cup light corn syrup
2 cups mini marshmallows
Instructions
Pop your popcorn kernels using an air popper or using this method in the microwave.
Put butter, sugar, brown sugar and corn syrup in a large microwavable bowl.
Microwave for 2 minutes. Stir. Microwave for another 2 minutes. Stir.
Add marshmallows and microwave mixture for an additional 2 minutes.
In a large mixing bowl pour marshmallow caramel over about half of the popcorn. Stir.
Add additional popcorn and additional caramel and stir to mix everything together.
Enjoy this easy and delicious caramely marshmallowey snack!