This post is part of a social shopper marketing insight campaign withPollinate Media Group® andPop Secret, but all my opinions are my own. #pmedia #pop4Fantastic4 http://my-disclosur.es/OBsstV"
Nate and I can only get out to the movies once every couple of months, but luckily we have a nice home theater so we can watch lots of movies at home after the baby goes to sleep. The next best part about actually watching a movie, is enjoying some yummy snack or treat while watching, and this movie theater popcorn mix is the perfect treat!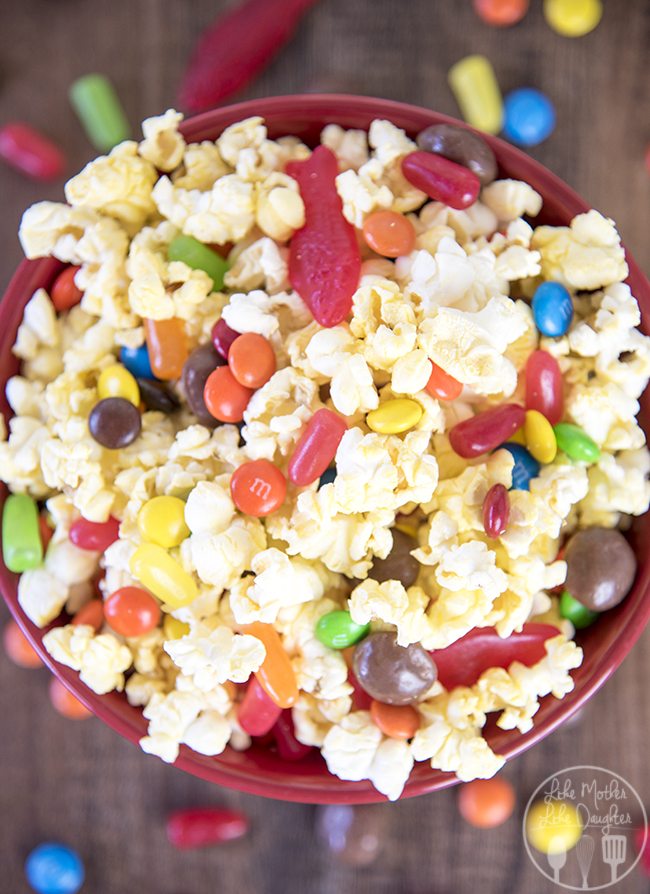 This movie theater popcorn mix is the perfect popcorn treat at home, because you can get all the same great tastes of movie theater popcorn and the best movie theater candy treats in one simple to make popcorn mix! Especially thanks to the help of Pop Secret Popcorn. With Pop Secret's Movie Theater Butter Popcorn, this popcorn mix is ready in just about 3 minutes tops!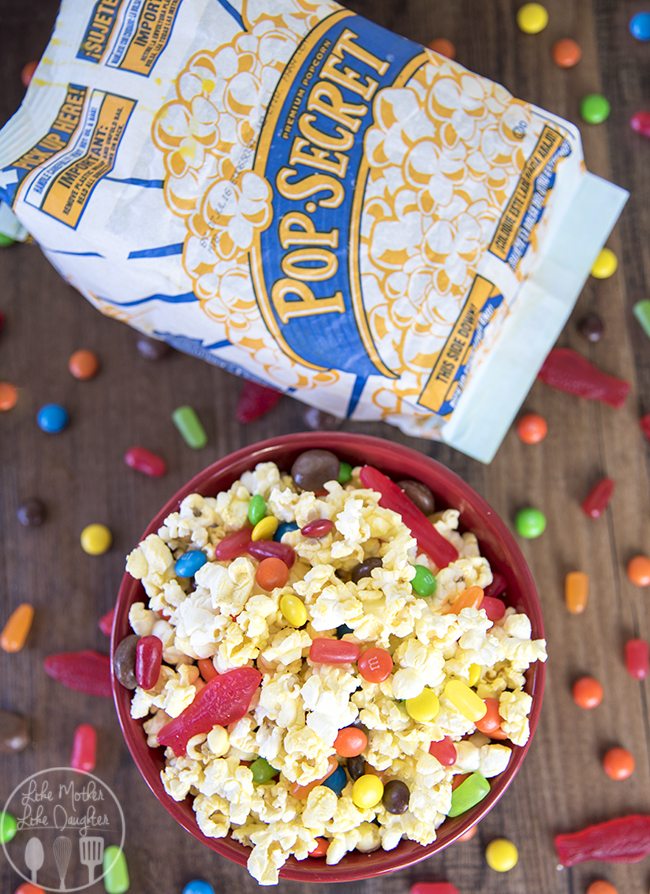 I grabbed my Pop Secret Movie Theater Butter Popcorn and a few packages of my favorite movie theater candy at Walmart to throw together in my mix for us to enjoy a fun movie night at home!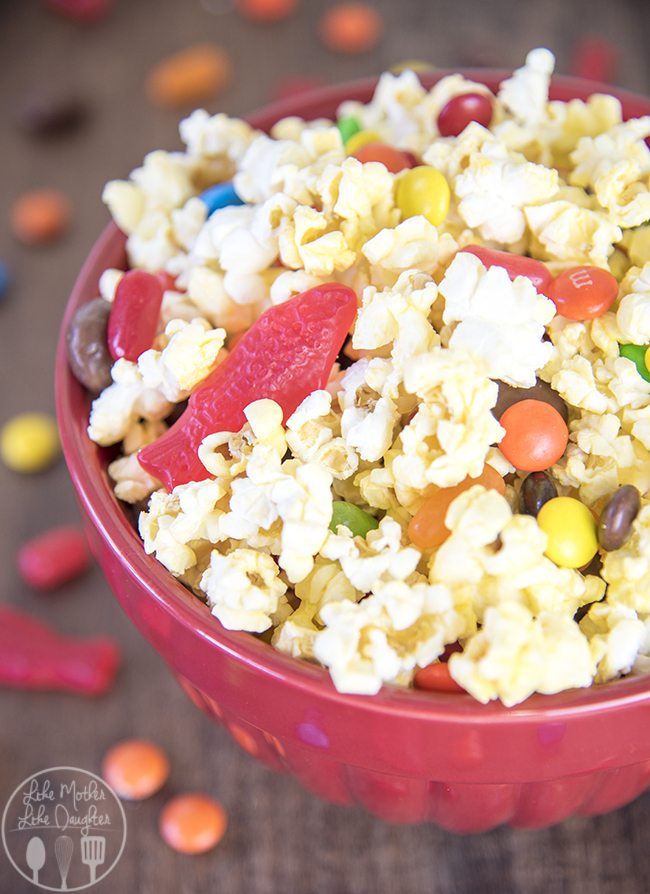 For my candy choices, I grabbed regular M&Ms, Reeses Pieces, Mike and Ikes, Milk Duds, and Swedish Fish!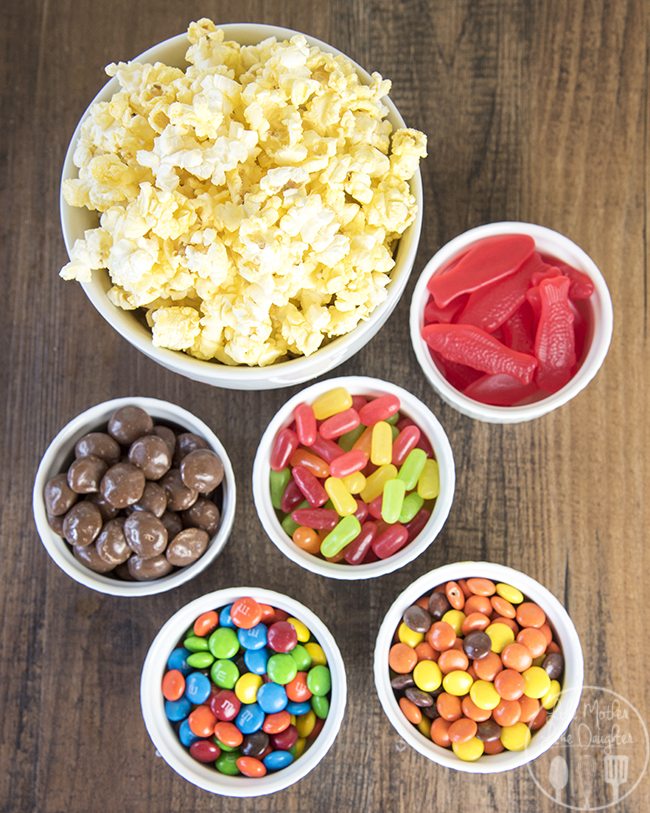 I used about half of the movie theater boxed size of each candies (About 1/4 cup each) and one package of popcorn, but you could do two packages of popcorn with the full box of each candy too.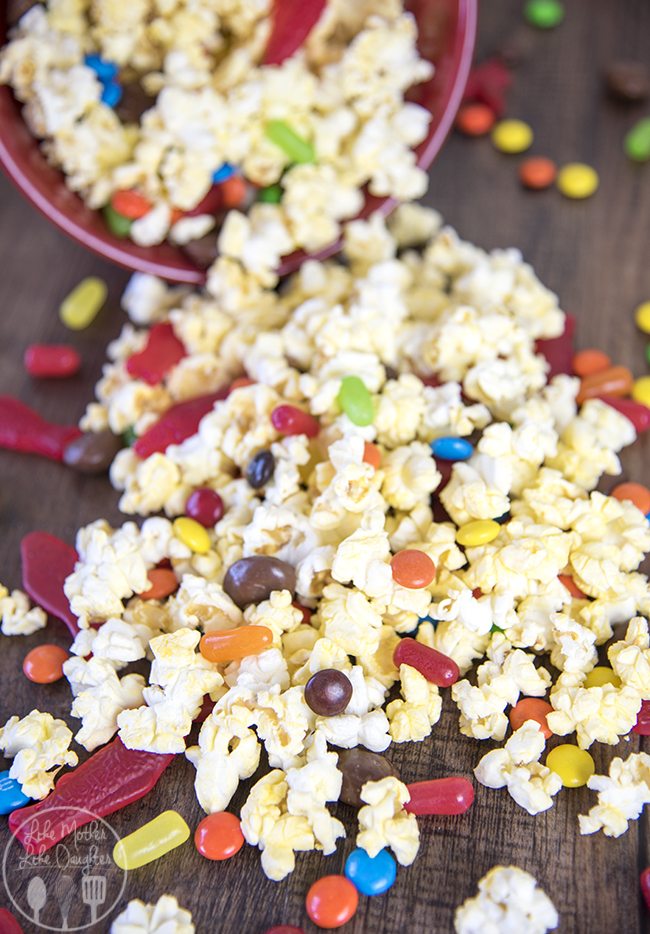 Movie Theater Popcorn Mix
Ingredients
1 bag Pop Secret Movie Theater Butter Popcorn
¼ cup Milk Duds
¼ cup Reese's Pieces
¼ cup Mike and Ikes
¼ cup M & Ms
¼ cup Swedish Fish
Instructions
Pop your package of popcorn in the microwave according to package directions (Mine took 2 minutes to be done).
Carefully mix together your popcorn and candy. Sprinkle your popcorn in a large bowl and then sprinkle your candy on top (because most of the candy starts to sink to the bottom)
Enjoy!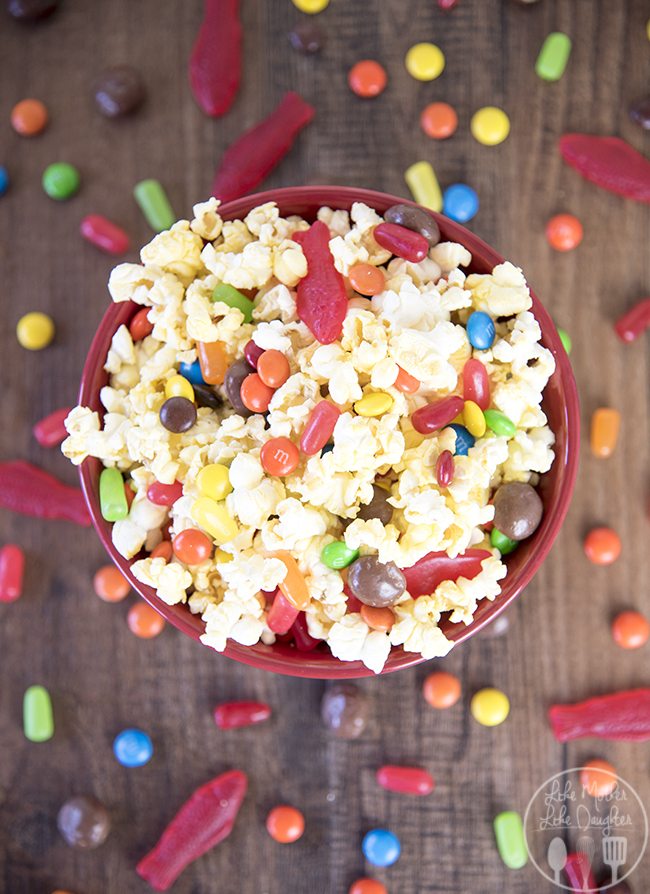 I'm hoping Nate and I can get out to see a movie in theaters soon, and thanks to Pop Secret we can get a free ticket to see the new Fantastic Four movie. You can buy any 3 Pop-Secret items between 7/31 – 8/31 at Walmart and get a Free ticket to the Fantastic Four movie (up to $5) while supplies last.