Amazing layers of no bake pumpkin cheesecake, whipped cream and gingersnap cookies all come together in these incredible pumpkin cheesecake parfaits!
My favorite kind of desserts are quick easy and also delicious! With today being national pumpkin day, I figured I'd share this quick and easy pumpkin cheesecake parfait recipe, that is of course also delicious!
Pin these no bake pumpkin cheesecake parfaits for later!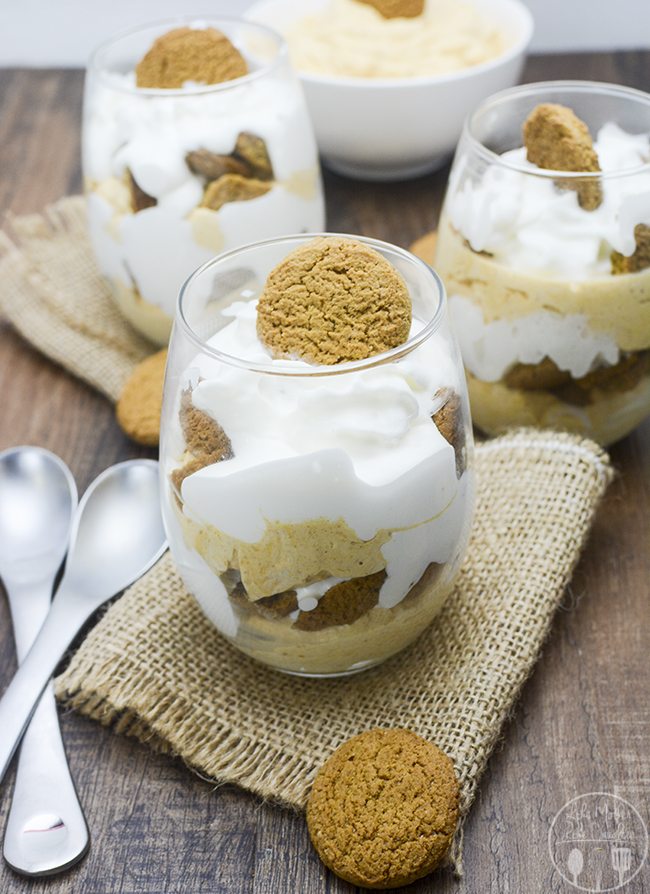 These parfaits have layers of no bake pumpkin cheesecake, layers of whipped cream, and layers of gingerbread cookies. (You could also use graham crackers or other flavors of cookies). The layers all come together perfectly for the flavor of pumpkin pie, with a gingerbread crust and topped with LOTS of whipped cream.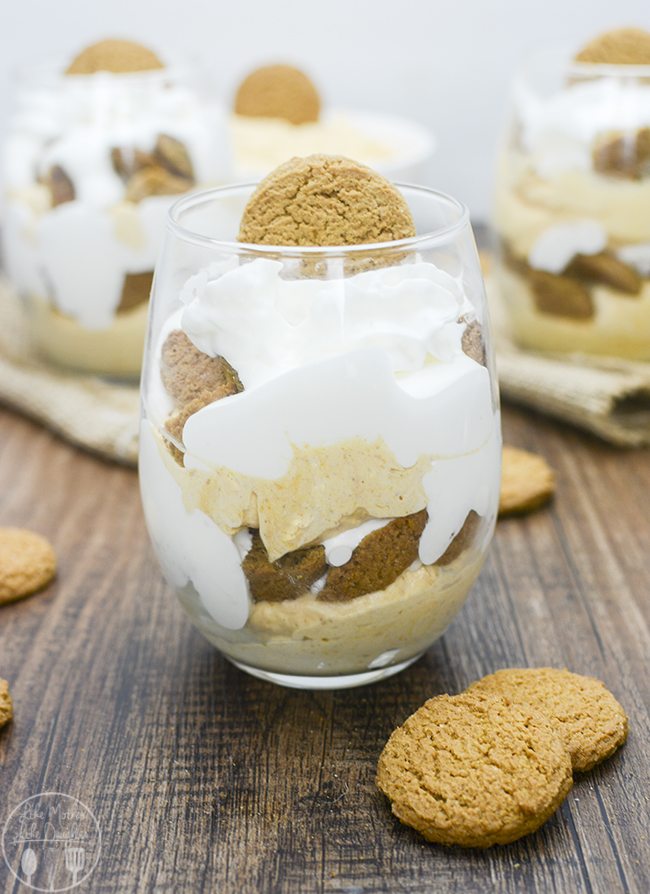 The no bake pumpkin cheesecake layer is the best part. Its easy to make, just by combining cream cheese, pumpkin puree, pumpkin spice, sugar and whipped cream.  You'll whip together your cream cheese, pumpkin, pumpkin pie spice and sugar till smooth and then carefully fold in your whipped cream. Its full of amazing pumpkin and pumpkin spice flavor that any pumpkin aficionados will love. Its so good, you might want to just eat it by the spoonful. I won't blame you if you sneak a couple spoonfuls!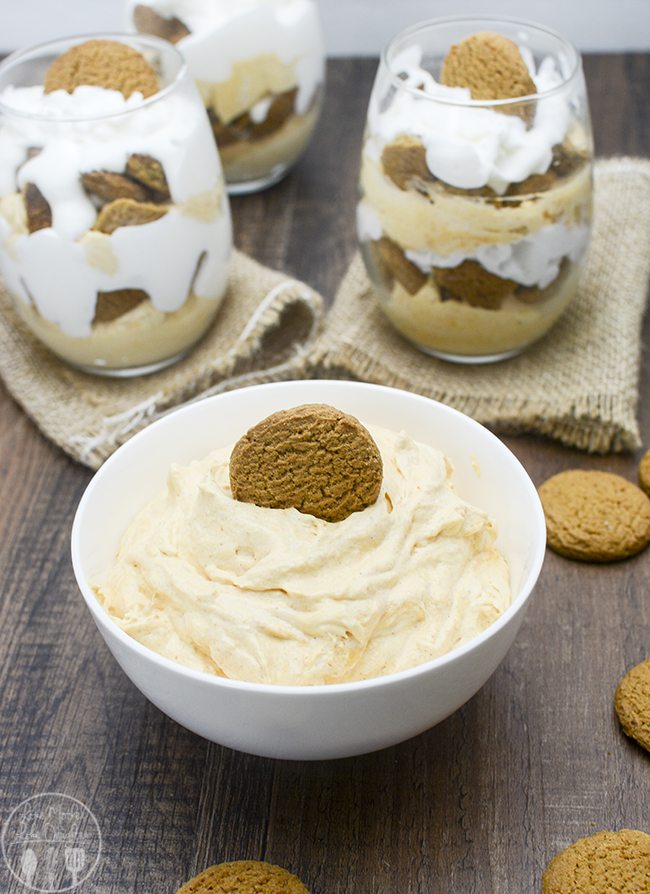 No Bake Pumpkin Cheesecake Parfaits
Ingredients
For the Pumpkin Cheesecake Layer
8 oz cream cheese
1 cup canned pumpkin puree
¼ cup white sugar
1 tsp pumpkin pie spice
½ tsp vanilla extract
6 oz cool whip (or homemade whipped cream)
For the Parfaits
10 oz cool whip
2 cups ginger snap cookies
Instructions
Stir together your cream cheese, pumpkin puree, sugars, pumpkin pie spice and vanilla until combined.
Gently fold in your cool whip.
Scoop about 2 TBS of pumpkin cheesecake mixture into a cup.
Top with a few pieces of broken up gingersnap cookies.
Spread about 2 TBS of whipped topping over cookies.
Repeat with another layer of pumpkin, cookies and whipped topping.
Top with 1 whole gingersnap cookie.
Repeat with additional cups until ingredients are all finished.
And since its National Pumpkin Day here are a bunch more amazing pumpkin recipes: