The weather is JUST barely starting to get warm enough that we might be brave enough to go camping with our little man soon. You see, we are outdoor people. We like to go fishing, and hiking, and camping (real – no shower, sleep in a tent, pee behind a tree camping) and just being outside. But I haven't gone camping since I was 7 months pregnant (and let me tell ya, that was quite the feat) because last summer we had a new born baby, and then once we thought he was old enough it was too cold. So, let me tell you there will be lots of camping this summer and I can't wait.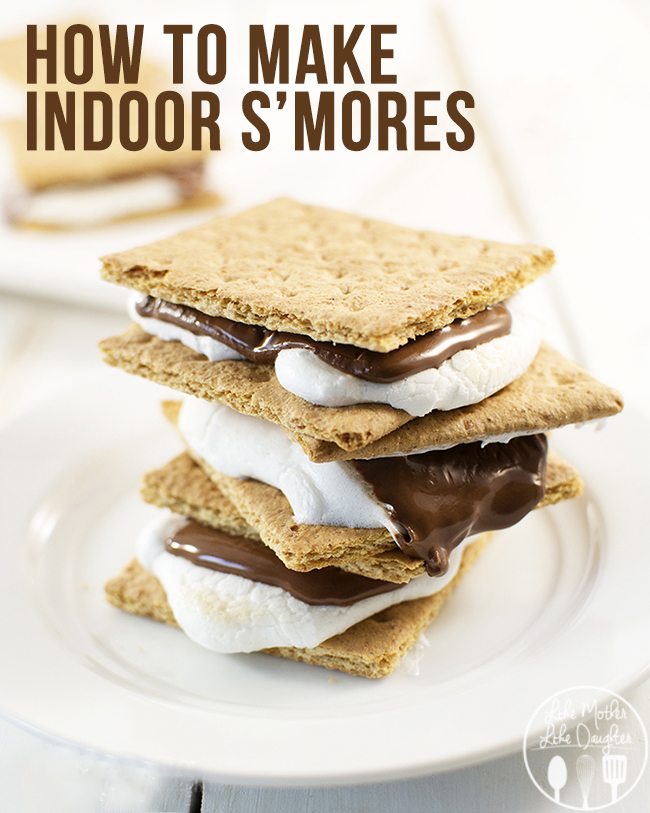 Anyway, the whole point of this and how it relates to this post is besides just camping, I love camping food too. That of course most of all includes s'mores. And now until we do go camping, I know how to make s'mores indoors and that my friends is wonderful. I posted this on Lolly Jane last year here.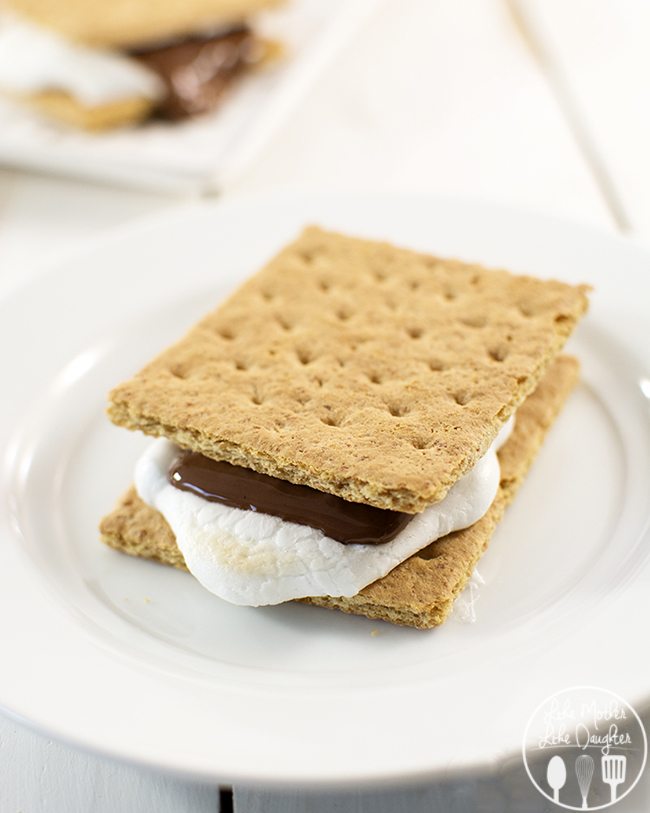 I mean, who doesn't love s'mores – graham cracker and gooey marshmallow and melted chocolate. Yum! Now I can have them year round! Just by toasting my marshmallow in the oven for a couple minutes. Easy peasy.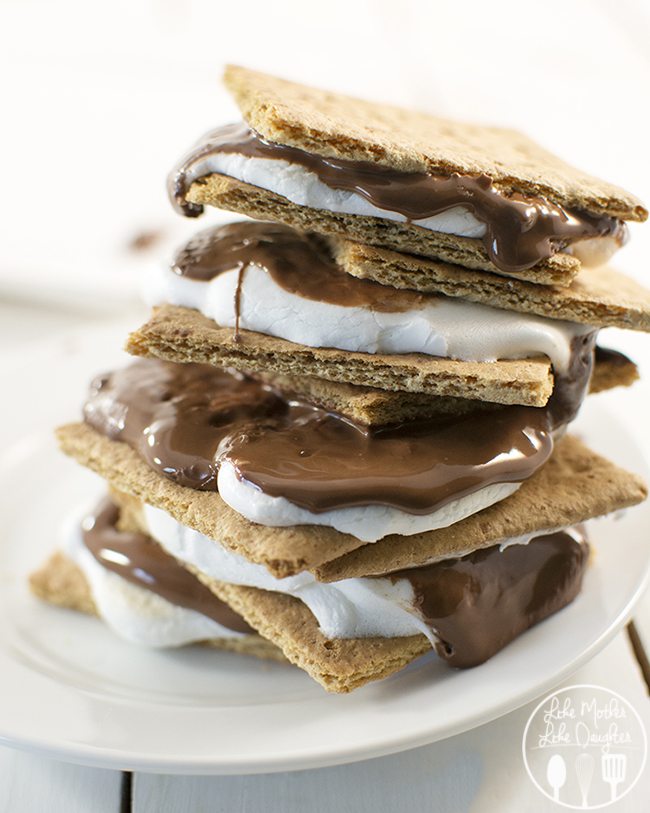 Indoor S'mores
Ingredients
graham crackers
marshmallows
chocolate bars
Instructions
Set your oven to broil.
Break each of your graham crackers in half down the middle. Line a baking sheet with as many graham cracker halves as s'mores you want to make.
Top each graham crack half with 1 marshmallow. (You can cut the marshmallows in half and place them on that way, if you want to prevent them from rolling off)
Cook in your oven for about 2 minutes, until marshmallows start to turn golden.
Top each marshmallow with a piece of chocolate (3 pieces of a Hershey's bar) and a second graham cracker half.
Place back in oven for about 1 more minute.
Remove from oven and allow to cool for a couple minutes before eating. (So you don't burn your hands)
Enjoy delicious gooey smores year round by making them in your oven!