(UPDATED with pictures) These oranges rolls are probably my favorite rolls in the whole world.  They are sweet, delicious, and easy; just perfect for a Sunday dinner or holiday feast.  My sister-in-law, Sabrina, shared her orange rolls recipe with me years ago and I have been making them ever since.  I often make them as cinnamon orange rolls but they are perfect as crescent rolls and dinner rolls.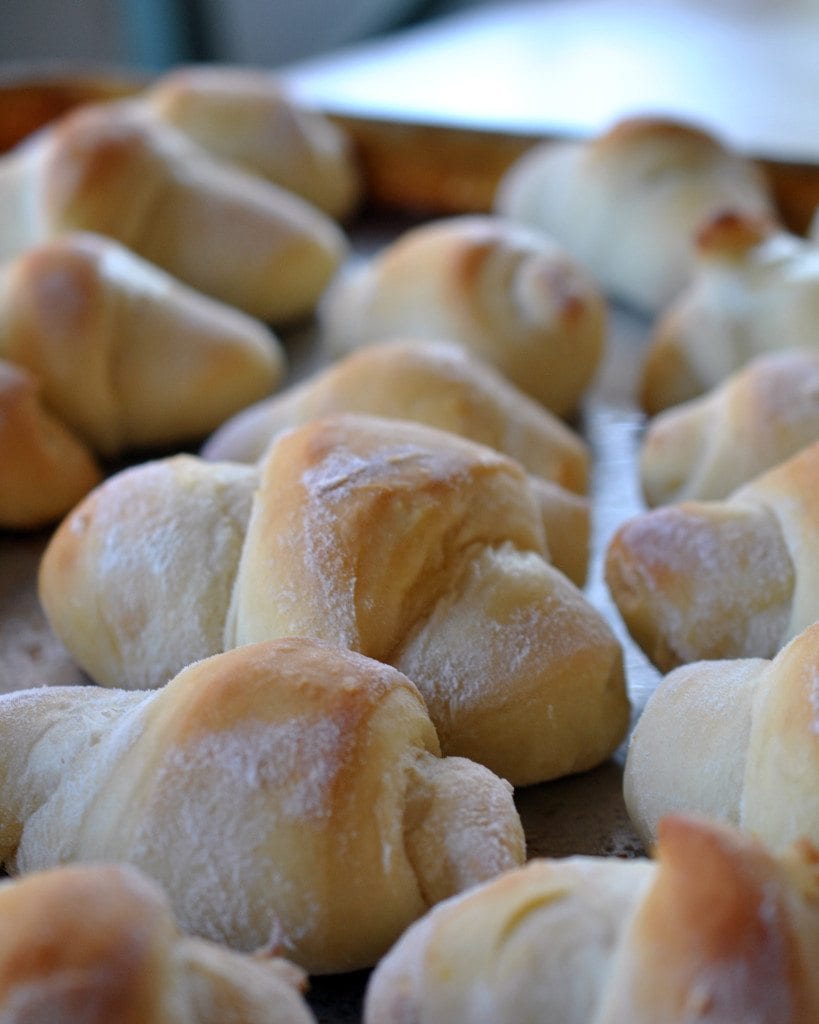 Orange Rolls
These sweet orange rolls are perfect for dinner or breakfast, a simple meal or fancy holiday dinner.
Ingredients
2 cups scalded milk - cooled
1 cup white sugar
½ cup oil
3 tsp salt
7½ to 8 cups flour
2 eggs (beaten slightly)
½ cup lukewarm water
¼ cup fresh orange juice
6¾ tsp yeast
zest from 1 orange
For orange cinnamon rolls
½ cup butter - melted
½ cup white sugar
½ cup brown sugar
zest of one orange
For orange glaze
2½ cups powdered sugar
½ cup butter - melted
juice of 1 orange
1 tsp vanilla
Instructions
Pour your milk into a small saucepan and warm slightly on the stove top - do not bring to a boil - cool
In a large bowl, mix cooled milk, 1 cup sugar, oil, and 3 tsp salt - stir until sugar is dissolved
Add 2 cups of flour and mix in
Add the 2 slightly beaten eggs and mix together well
Dissolve the yeast in the ½ cup lukewarm water and let sit to bubble slightly (for a couple of minutes)
Add the ¼ cup fresh orange juice to the flour mixture and stir together well
Add the orange zest and mix in
Add the yeast, mix in
Add the rest of the flour 1 cup at a time, mixing after each cup
The last two cups should be done ½ cup at a time until you feel your dough is the right consistency - still a bit sticky but not too wet or too dry
Cover and let rise until double about 1 to 1½ hours
Once the dough has risen you can choose to make dinner rolls, crescent rolls, or orange cinnamon rolls
For all rolls, flour a flat surface and punch dough down to deflate; adding a little more flour as needed to make dough easy to work with
For dinner rolls
Spray muffin tins with cooking spray
Squeeze off about a 2 inch size ball of dough and form into a ball
Place in 1 cup of a muffin tin, continue until all muffin tins are full (it will make about 3 dozen)
Cover to let rise for ½ hour to 1 hour
For crescent rolls
Divide dough into 6 balls and roll each ball into a flatten circle
Cut the circle with a pizza cutter into 6 to 8 sections like a pizza
Starting at the large end of the triangle, roll the dough to the small end
Shape like a crescent and put on a spayed cookie sheet, continue to do this with the rest of the dough
Cover and let rise for ½ hour to 1 hour
For orange cinnamon rolls
Divide the dough into 3 parts
Roll each part flat into a rectangle and spread with ⅓ of the cinnamon/sugars/butter mixture
Starting with the long end roll the dough into a tube shape to make orange cinnamon rolls
Slice 1 inch cinnamon rolls with a thread (slide a piece of thread under the dough, encircle, and then slice through the dough)
Place in a sprayed 9x13 pan
Continue with the rest of the dough, slicing each piece
Do the same with the rest of the parts of dough to make about 3 dozen orange cinnamon rolls
Cover and let rest to rise ½ to 1 hour
For all rolls
Preheat oven to 375 degrees
After rolls have risen, place in oven to bake for 8 to 12 minutes
For Glaze
If you made the cinnamon rolls or even the crescent rolls you might choose to glaze them
Place your ingredients for the glaze in a medium bowl and beat with a hand mixer until smooth
Spread over the warm rolls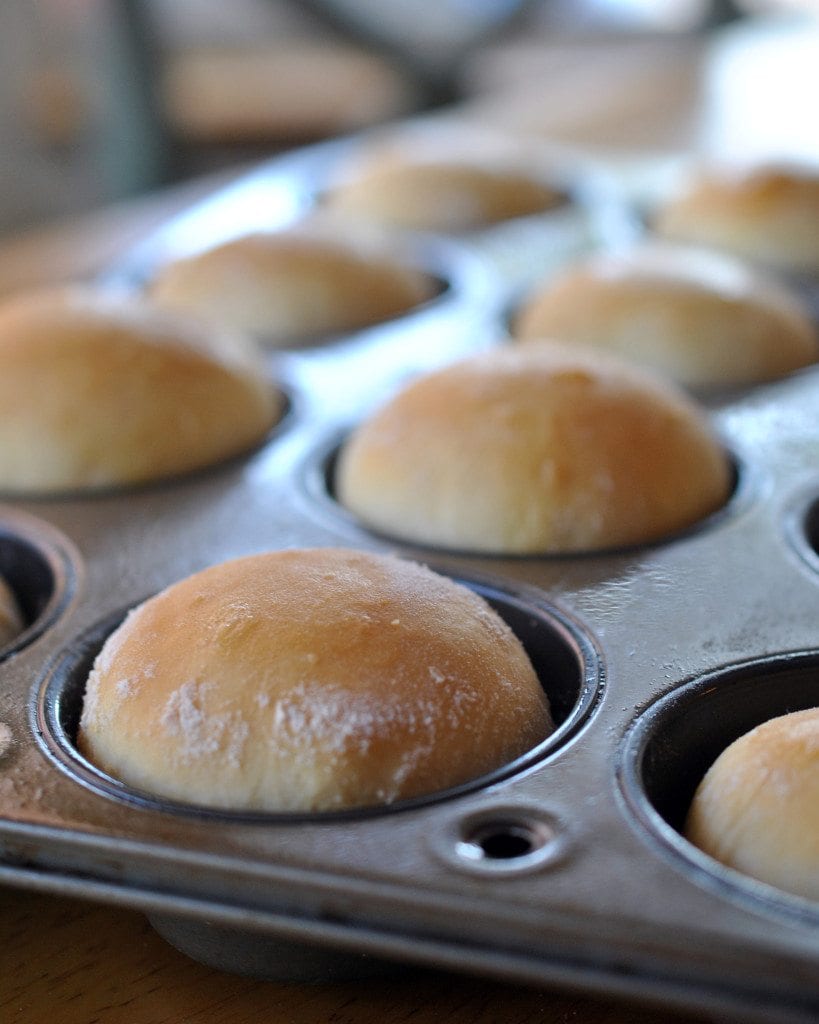 This year I made them with my granddaughter for Thanksgiving dinner.  Z helped with stirring the yeast, cracking and beating the eggs, and adding the flour.  We were both so anxious to taste test them and decided they were perfect.  The orange rolls fresh bread smell was filling up the whole house.  The family is going to love them with their Thanksgiving dinner.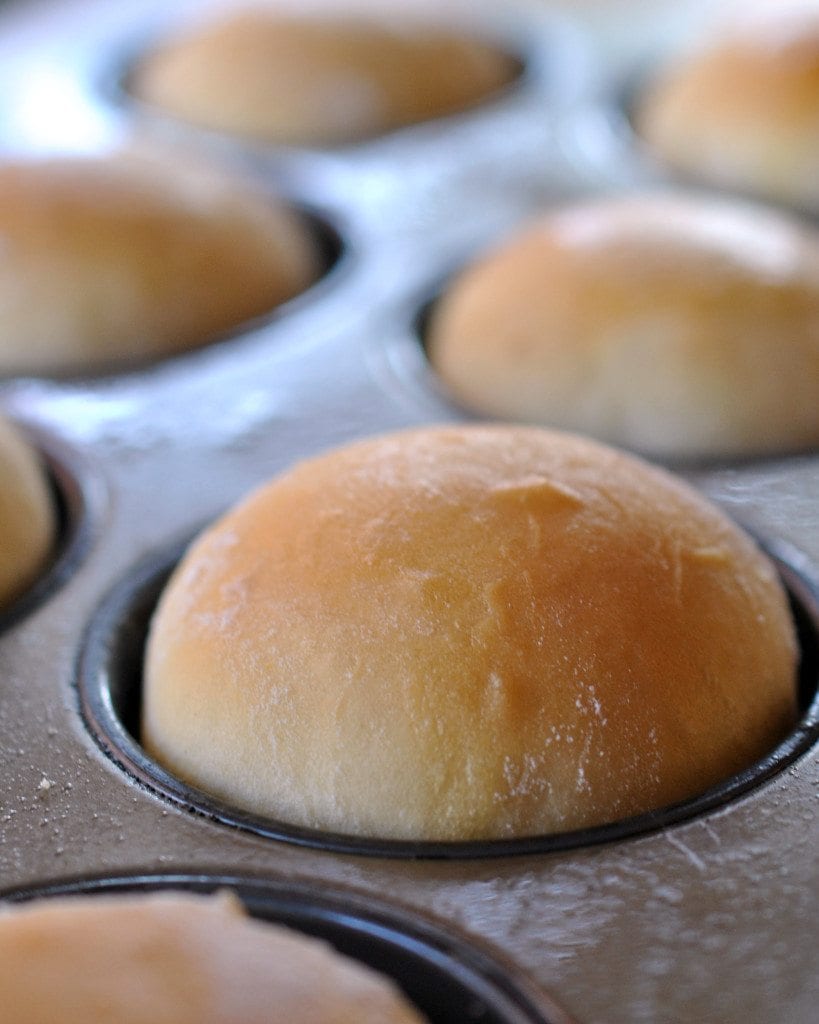 Z  loves cooking.  Her favorite show is Master Chef Junior and watches it regularly with her parents.  She is becoming quite the little chef.  But we must admit her favorite part might be the taste testing – but who's isn't.