Piña Colada sauce is an easy 4 ingredient sauce that is the perfect mix of pineapple and coconut and so good served with crispy coconut shrimp!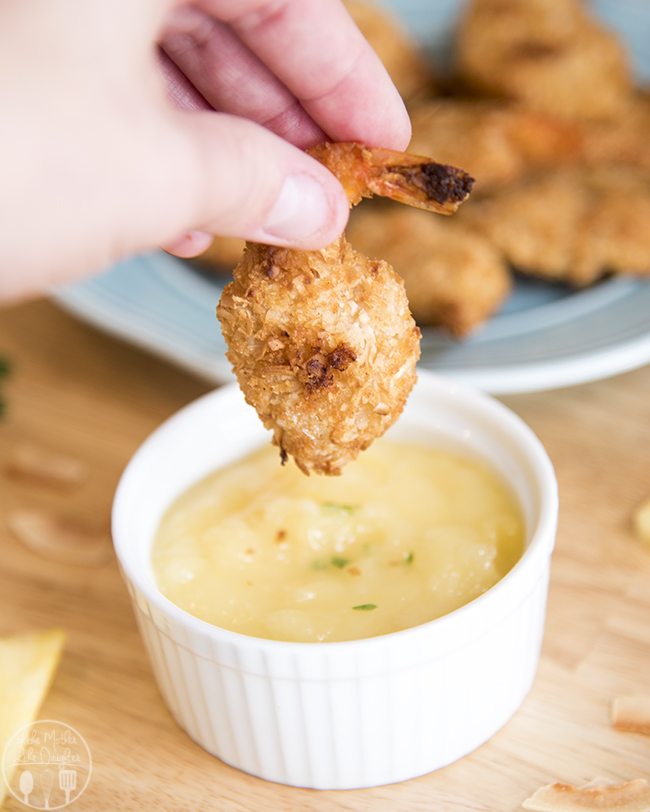 **This pina colada dipping sauce was made in partnership wiht Seapak. All opinions are my own.
Pin this Piña Colada Dipping Sauce for later.
It's almost New Year's Eve and we can ring in the new year with a bang with this Piña Colada Sauce and Coconut Shrimp. Its the perfect quick and easy appetizer, and such a great way to celebrate the New Year?
For this quick appetizer you'll need SeaPak Jumbo Coconut Shrimp (which I LOVE!). You can grab a box from Walmart. To make the sauce you'll also need cream of coconut, pineapple juice (or crushed pineapple), water and cornstarch.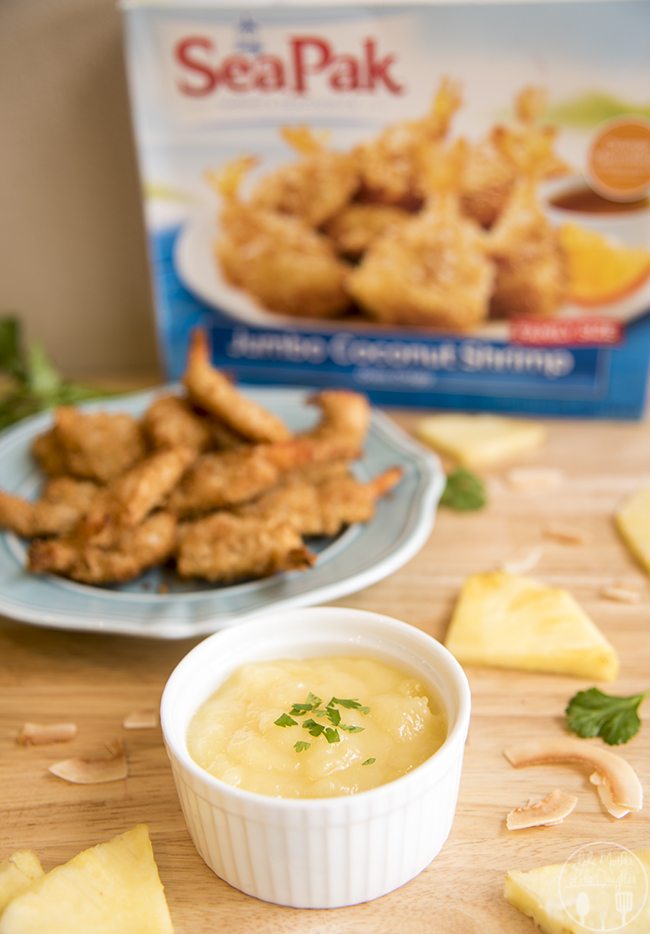 This is the perfect appetizer for tomorrow night because its so quick to throw together, and ready in less than 15 minutes – tops!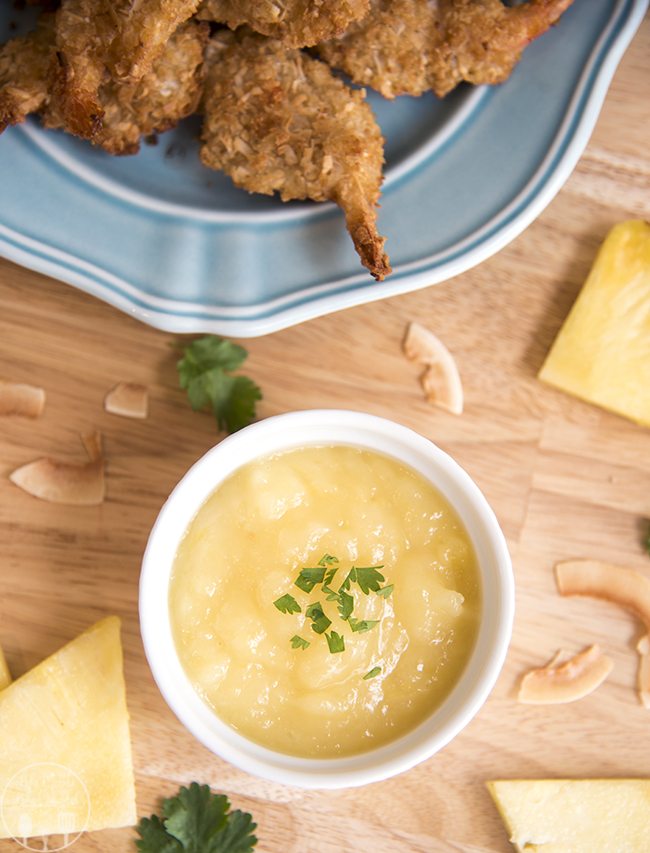 While the shrimp are baking in the oven you'll cook your sauce on the stove top by combining your pineapple juice and crushed coconut until boiling, then add in a slurry of cornstarch and water to thicken the sauce. And that's it. When the shrimp are done baking (after just 12 minutes in the oven) your delicious appetizer is ready to go!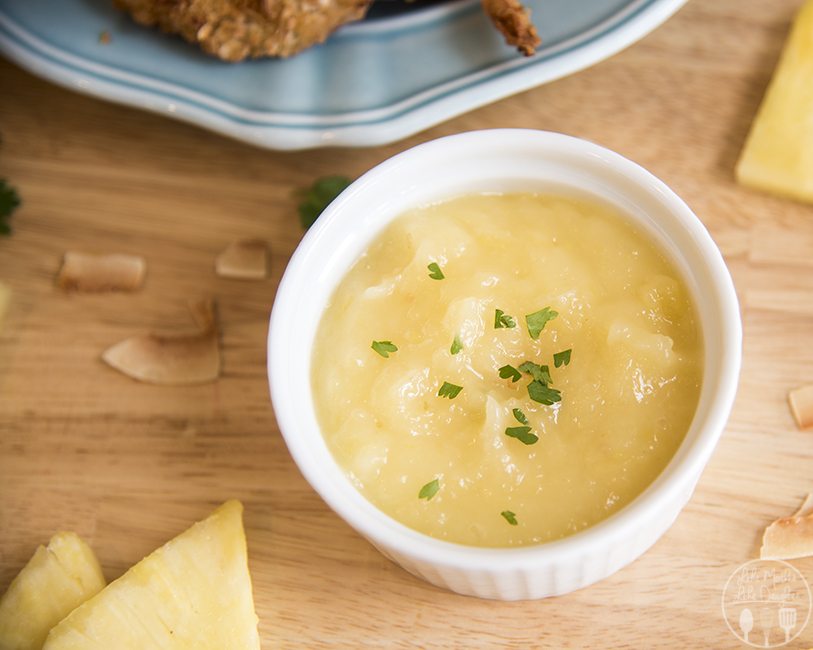 The piña colada sauce is perfectly sweet, and so good paired with the crunchy coconut shrimp. I bet it would be great on chicken, or other meats too – but for ease I'm gonna stick with SeaPak's coconut shrimp. It's the perfect combo!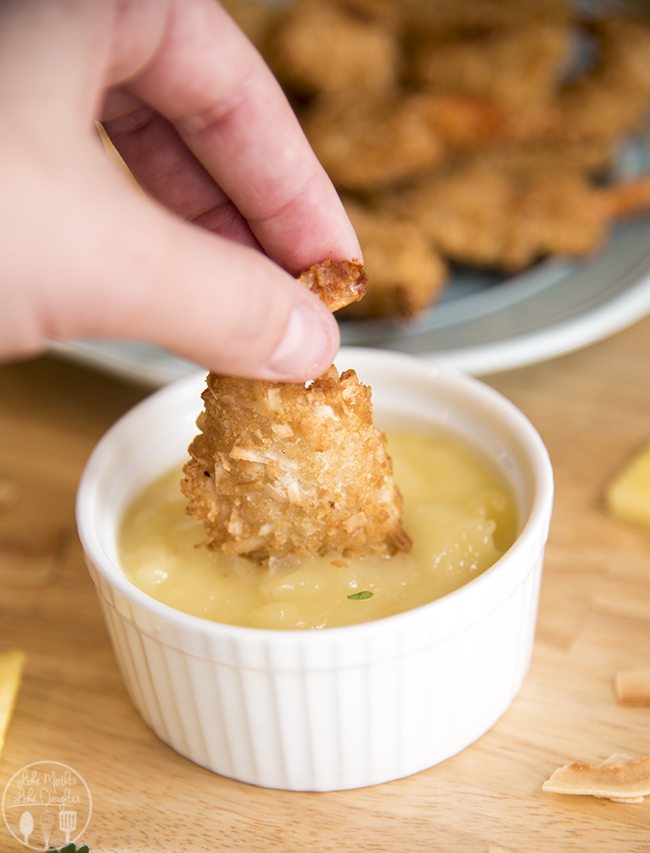 What appetizers will you be serving at your New Year's Eve Party? Hopefully SeaPak Coconut Shrimp and this delicious piña colada dipping sauce!!

Piña Colada Dipping Sauce
Ingredients
½ cup crushed pineapple (or pineapple juice)
¼ cup cream of coconut
1 TBS corn starch
¼ cup cold water
SeaPak Jumbo Coconut Shrimp
Instructions
Prepare your Coconut Shrimp according to package directions.
Combine your crushed pineapple and cream of coconut in a small sauce pan over medium heat.
Bring to a boil.
Add your cornstarch to your water and stir together.
Add cornstarch slurry to pina colada mixture.
Allow mixture to thicken to desired consistency.
Serve with baked coconut shrimp.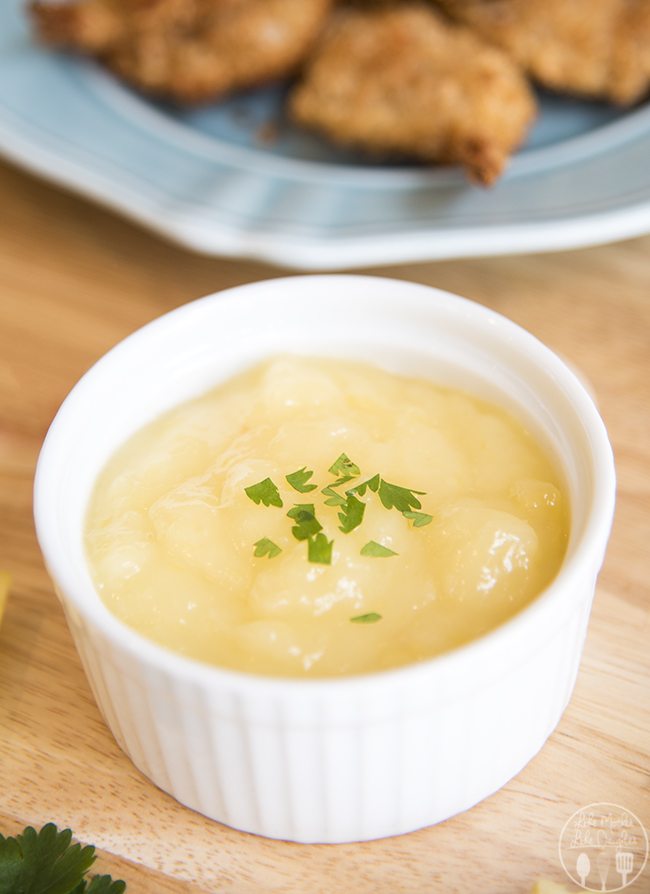 Don't forget to grab your SeaPak Jumbo Coconut Shrimp and everything else you need for your New Year's Eve Party at Walmart! There are so many delicious options of SeaPak products all at a great price! Find out which SeaPak products your local Walmart has here. And check out SeaPak on instagram for other great recipe ideas!
Here are some other delicious SeaPak recipes that would be great for your New Years Eve Party:
Bacon Wrapped Butterfly Shrimp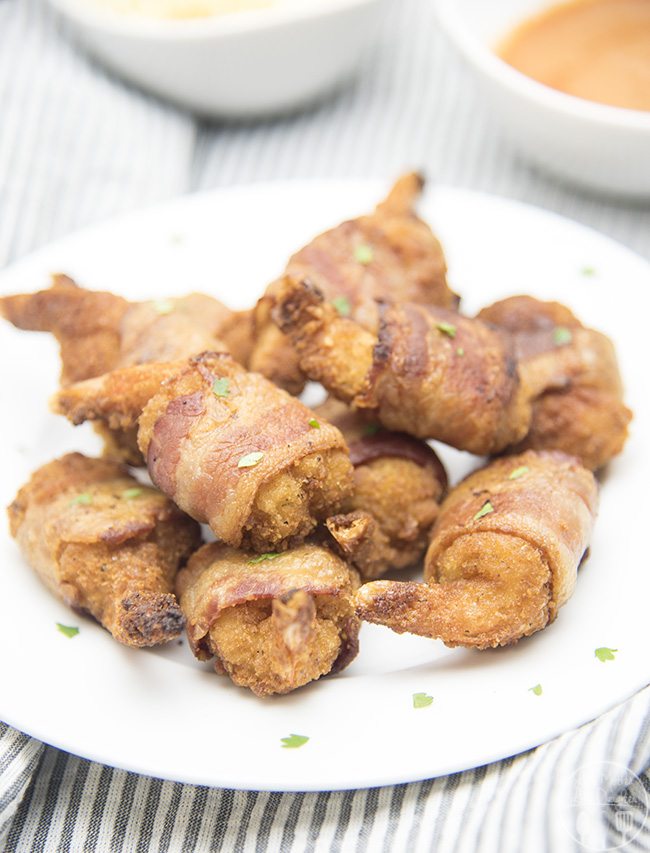 Honey Garlic and Orange Shrimp Kebabs