These pumpkin oatmeal muffins are so moist, easy, and healthy. I made them as part of Craig and my dinner with a healthy salad and they were just the right pairing.  I have always enjoyed a good bread or muffin with soup or a salad and still feel like I am eating a substantial  and delicious meal.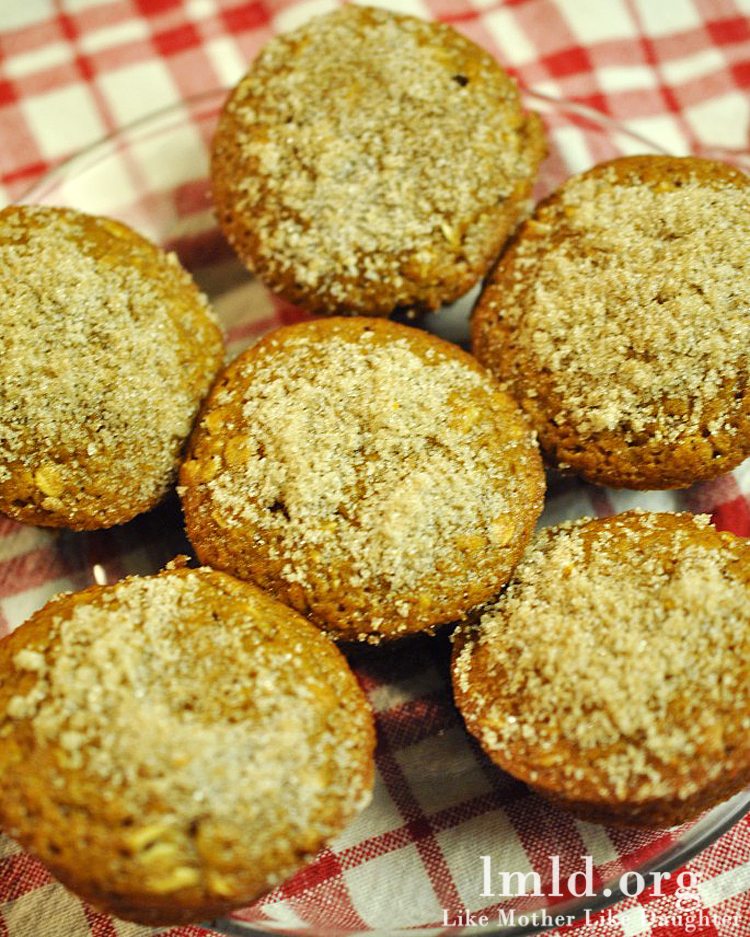 These are easy to make too.  Once you have gathered your ingredients, it is mostly dumping your wet ingredients in with your dry ingredients, I like that.  Some recipes require you to alternate wet with dry several times until all is mixed in but not this recipe.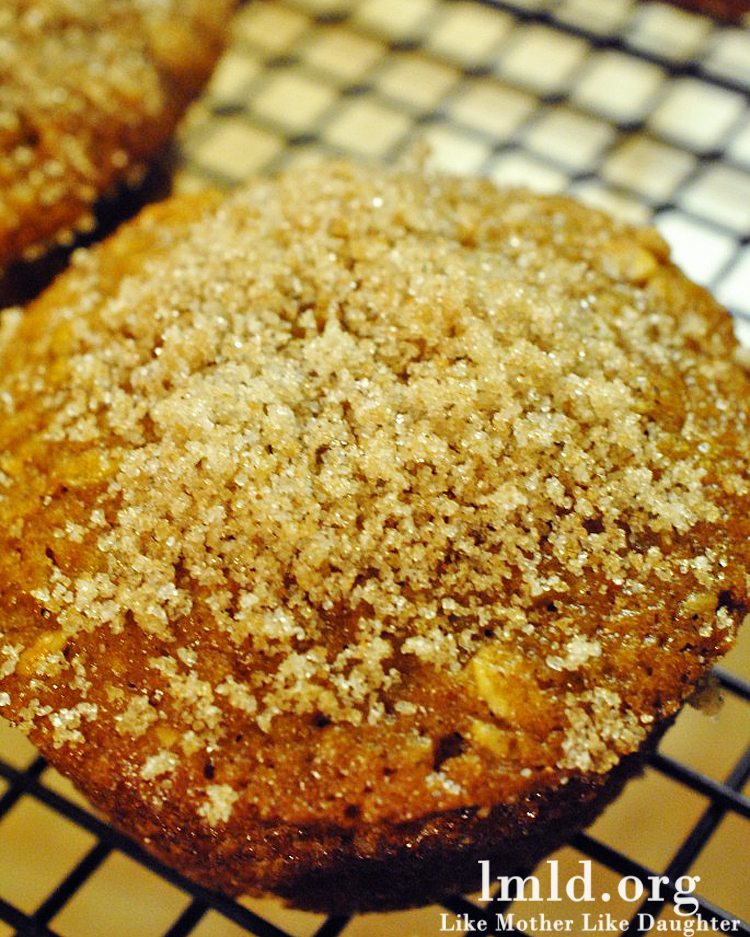 And it is  healthy too with oatmeal and applesauce along with the pumpkin puree.  the light sprinkling of cinnamon sugar on top adds just the right flavor finishing.
So hopefully you bought a few extra cans of pumpkin last fall when you were preparing your pumpkin feast.  But if not you can still find pumpkin on your grocery shelf.  This recipe only calls for 2/3 cup of pumpkin puree so you can freeze the rest for another delicious recipe.  It thaws just right.
Pumpkin Oatmeal Muffins
Ingredients
¾ cup flour
1 tsp cinnamon
½ tsp cardamon
½ tsp baking soda
¼ tsp salt
¾ cup sugar
1 egg
⅔ cup pumpkin puree
1 tsp vanilla extract
¼ cup applesauce
½ cup oatmeal
For the Topping:
⅛ cup brown sugar
1 Tbs cinnamon
Instructions
Preheat your oven to 350 degrees.
Line or spray your muffin tins.
In a medium bowl, put your flour, cinnamon, cardamon, soda, salt, and sugar, Whisk together.
Add to the dry ingredients your egg, pumpkin puree, vanilla extract, and applesauce. Mix together until all is combined.
Stir in your oatmeal.
Using a ¼ measuring cup scoop up muffin batter and pour into muffin tins, filling each tin about ¾ full.
Bake for 20 to 25 minutes at 350 degrees until a toothpick inserted in the middle comes out clean.
For your topping, mix ⅛ a cup of brown sugar with 1 Tbs cinnamon, then sprinkle on top of your muffins.
Cool on a wire rack in tins for a couple of minutes. Then carefully remove to wire rack to finish cooling or eat warm.
These muffins taste great fresh, leftover as breakfast the next day or as a snack.