Today I am presenting at the Deseret New Fall Home Show. I will be making these muffins and the pumpkin chili that I just posted today as well. To say I am a little bit nervous might be an understatement. I'm a lotta bit nervous. But I can brag about the two food recipes I am making because I know they are seriously delicious. And we'll hope that's all they really care about anyway.
Pin these pumpkin muffins for later!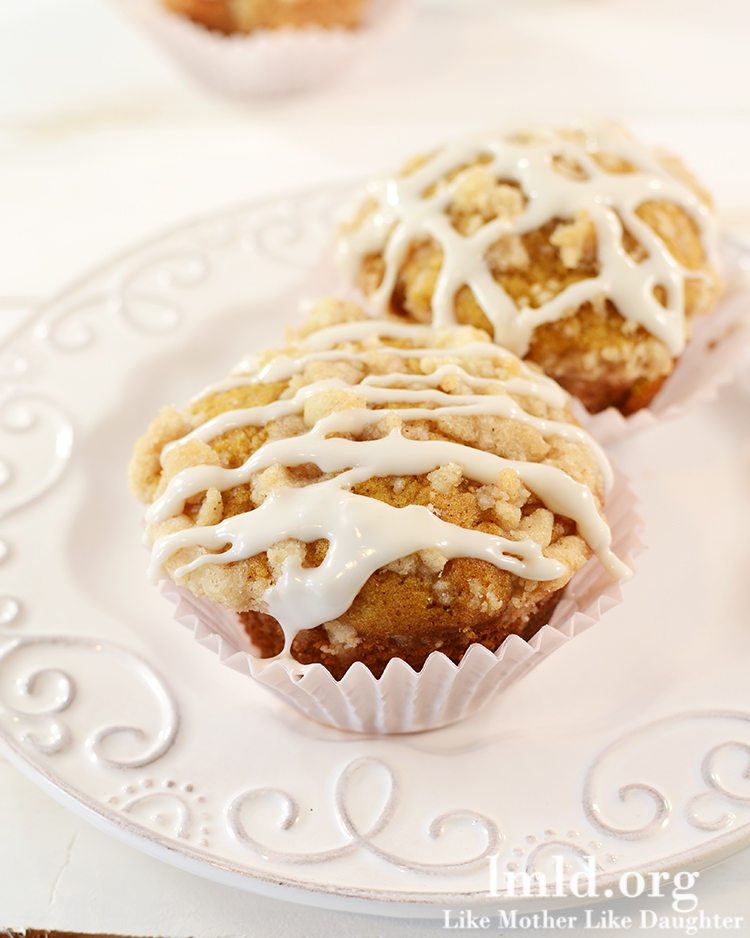 I've never done something like this, so it will be a completely new experience for me, but maybe it will give me the courage to do this type of thing and teach others how to make delicious food with me more often. And maybe I'll do a vlog or two on this ol blog, cause maybe that would be helpful for you to see me make the food sometimes too.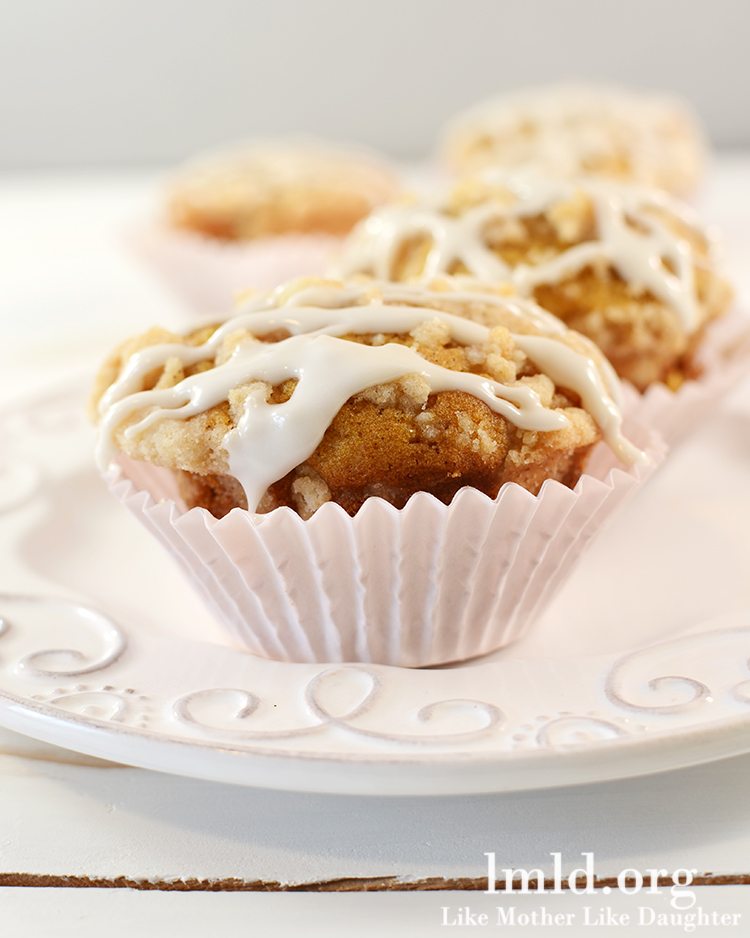 Anyway, these pumpkin muffins are superb. They have just a little bit of a pumpkin, cinnamon and nutmeg flavor. The muffins are nice and light and airy. And the cinnamon streusel crumb topping is really delicious too. I love crumb topping on anything and everything. And then there's a powdered sugar frosting that you can or don't have to drizzle on top, but it just gives the muffins a little bit more sweetness and deliciousness and they are really good with it or with it out, so you can choose. Oh and you can also choose to add walnuts into the mixture to give the muffins a little more texture if you'd like.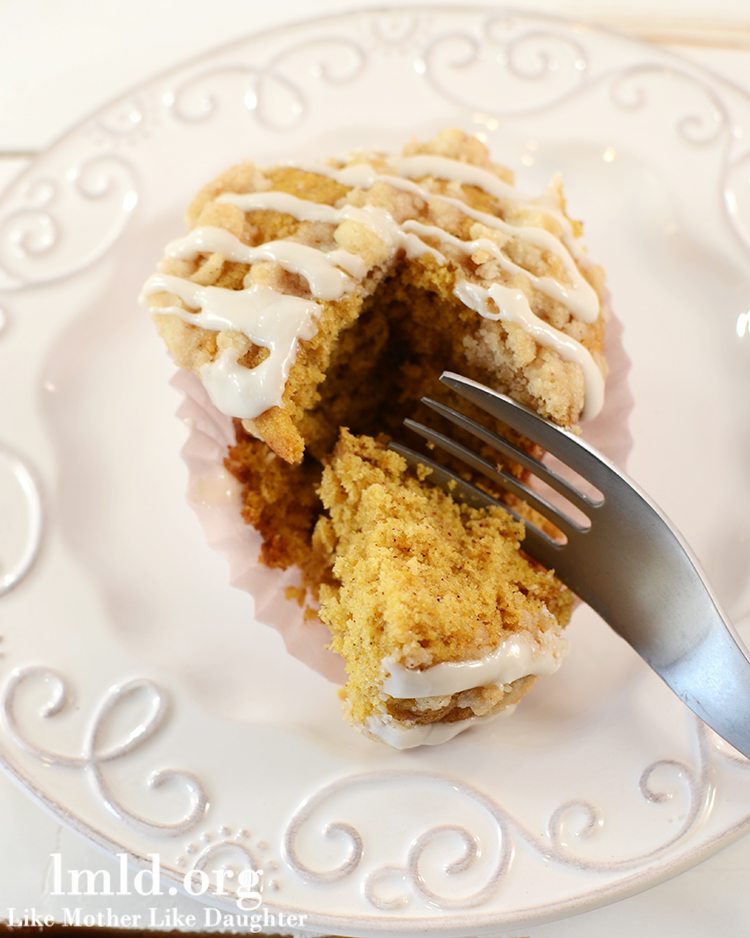 Anyway again, you should make these muffins. They are superb and seriously the perfect fall flavors and yum. That is all. (Ps. Wish me luck today!)
Pumpkin Muffins with Cinnamon Streusel Crumb Topping
Ingredients
For the Muffins
½ cup butter, softened
¾ cup sugar
½ cup brown sugar
1 tsp vanilla
2 eggs
1 cup pumpkin
2 cups flour
1 tsp baking soda
½ tsp baking powder
½ tsp salt
1 tsp cinnamon
½ tsp nutmeg
1 cup walnuts, optional*
For the Crumb Topping:
¼ cup sugar
⅓ cup brown sugar
¼ cup butter, melted
⅔ cup flour
1 tsp cinnamon
For the Frosting:
1½ TBS milk
1 cup powdered sugar
1 tsp vanilla
Instructions
Mix together your butter, sugar and brown sugar until light and creamy.
Stir in your vanilla.
Add in your eggs, one at a time, while mixing.
Mix in your pumpkin.
In a separate bowl combine your flour, baking soda, baking powder, salt, cinnamon, and nutmeg.
Mix your dry ingredients with your wet ingredients.
Add in your walnuts if desired.
Preheat your oven to 375 degrees.
Pour about ¼ cup muffin mix into each muffin spot on a sprayed muffin pan.
Combine your sugars, butter, flour and cinnamon using a fork. Squish to make crumbly.
Sprinkle crumb evenly on top of each muffin.
Bake for about 16 minutes until crumb turns golden and a toothpick comes out clean.
Meanwhile, combine frosting ingredients; powdered sugar, milk and vanilla in a small bowl.
Remove from oven and drizzle with frosting using a fork.
Enjoy these sweet and fall festive pumpkin muffins!