This is a Sponsored post written by me on behalf of Pompeian. All opinions are 100% mine.
Guess what you guys? Did you know that this month is National Vinegar Month and National Salad month! We decided to celebrate by making our own homemade Raspberry Vinaigrette dressing to go on top of a homemade delicious salad. #DressingItUp I put the dressing on top of a quick version of this summer berry salad that I made and it was the perfect refreshing lunch for me.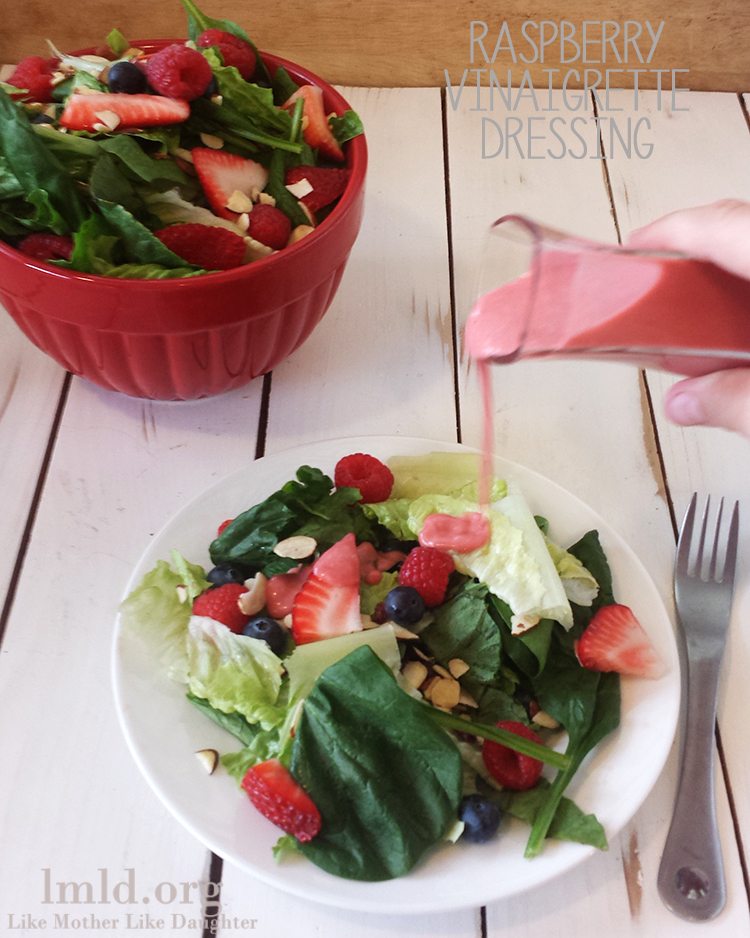 To make this raspberry vinaigrette dressing I used Pompeian Red Wine Vinegar and Pompeian Extra Virgin Olive Oil along with some fresh raspberries and a couple other ingredients you'll have lying around at home.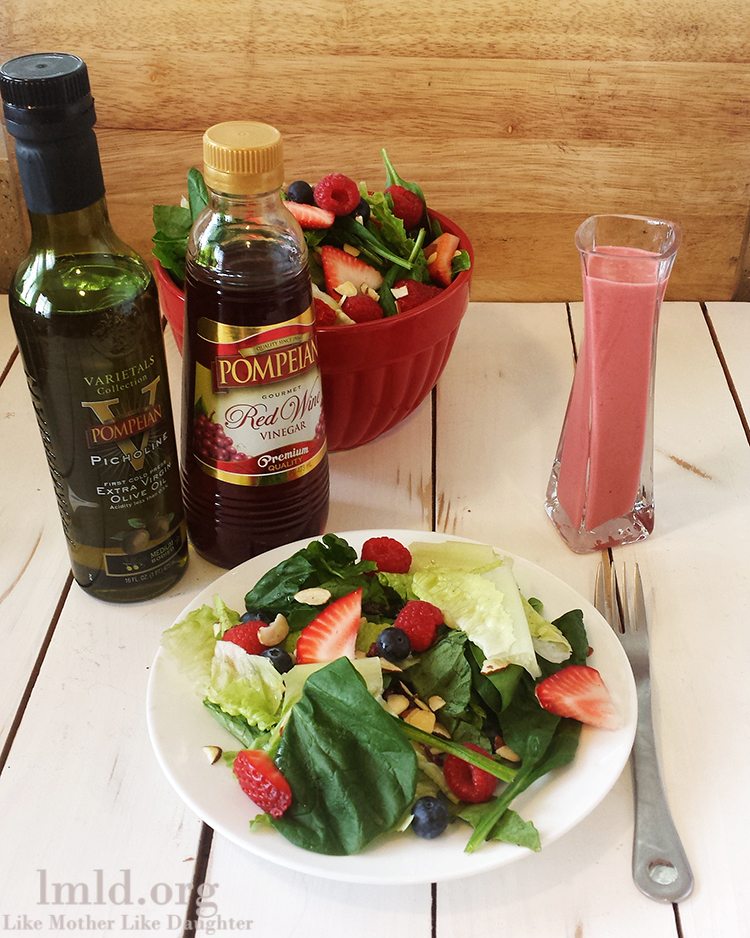 The Pompeian brand has both vinegars and oils and together they make the perfect combination in salad dressings, marinades, and other sauces. Pompeian vinegars are naturally gluten free and non-allergenic. They have a bold and distinct flavor which will add a great taste to any recipe you try. I definitely recommend this Raspberry Vinaigrette Dressing recipe, but For additional recipe ideas, you can visit the Pompeian website.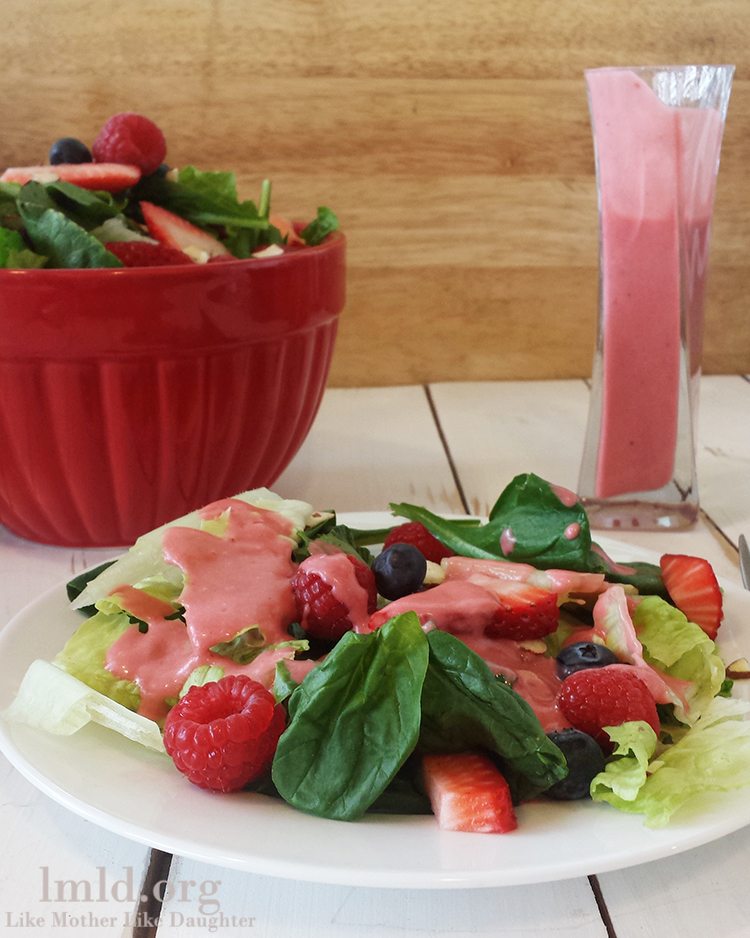 Raspberry Vinaigrette Dressing
Ingredients
½ cup rasbperries
1 tsp sugar
3 TBS Pompeian Red Wine Vinegar
⅓ cup Pompeian Olive Oil
salt, to taste
pepper, to taste
Instructions
Strain your raspberries through a wire strainer to get most of the juice out, but not the seeds.
Mix together your raspberry puree, sugar, Pompeian Red Wine Vinegar, Pompeian Olive Oil and about ⅛ tsp each of salt and pepper in a medium sized bowl.
Pour everything into your blender and blend until all ingredients are fully incorporated.
Enjoy your homemade vinaigrette dressing on top of a delicious salad.
And remember to check out Pompeian Salad Dressing on all forms of social media. Facebook. Twitter. Instagram. Pinterest. Website.