When I was thinking of recipes to make and share with you in preparation of Fourth of July, I could only think of dessert recipes. Desserts are easy to make holiday specific because you can simply add food coloring to your frosting, or chocolate, or cake mix, or whatever. But you can't just add food coloring to your chicken or steak, can you?
Well, I was trying to think of other things that could be Fourth of July-ey, you know red, white and blue. And I though that a berry salad would be perfect. There isn't really white, but there are strawberries and blueberries for the red and blue, and the middle of the strawberries are even kind of white.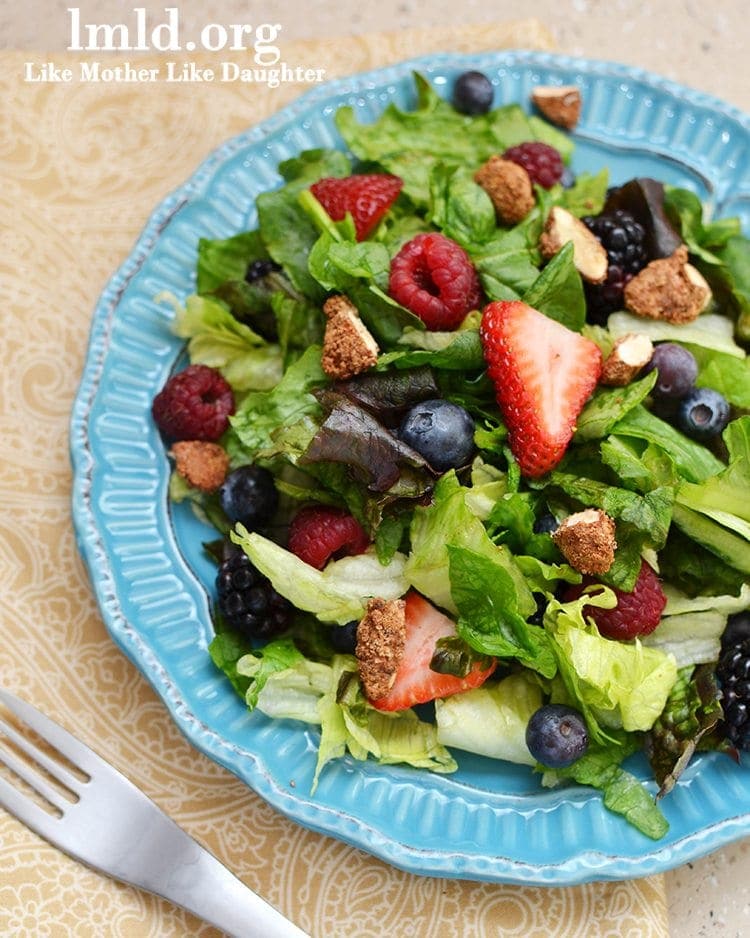 Plus, this salad is so summery. Its refreshing, its delicious and its the perfect salad for a summer bbq of any sort.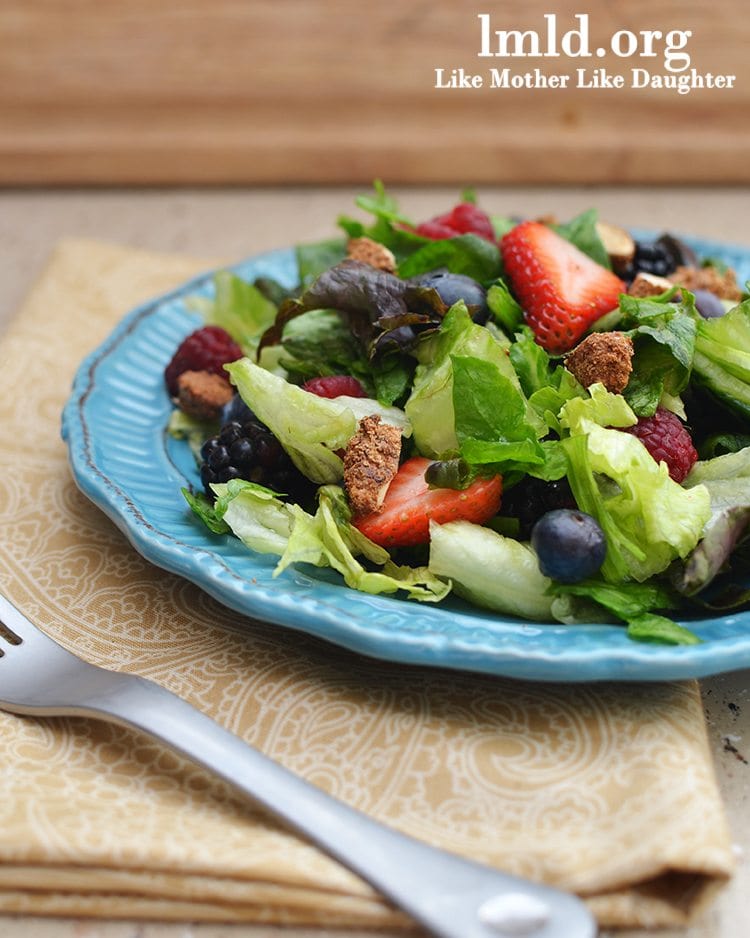 Summer Berry Salad
Ingredients
12 cups mixed lettuce (I used 3 cups each of red leaf, romaine, spinach and iceberg)
1 cup strawberries, slices
1 cup blueberries
½ cup raspberries
½ cup boysenberries
1½ cups candied almonds
your choice of dressing (I used raspberry vinaigrette - poppy seed tastes great with this too)
Instructions
Chop your lettuce into small bite sized pieces.
Put your lettuce in a large bowl.
Pour berries on top of lettuce in bowl.
Add your candied almonds on top of the berries.
Stir everything together.
Mix in as much dressing as you'd like, or allow individuals to add the dressing themselves.
Enjoy this refreshing berry salad as part of a summer bbq or anytime!