Today is my mom's birthday. So first off, I want to start this post by wishing her a happy birthday! She really is the best mom I could have ever had. She puts up with me, even when I was younger and got upset with her (way too easily). She is one of my best friends and I am so lucky to have her. So happy birthday Mom! I hope you have the best day ever!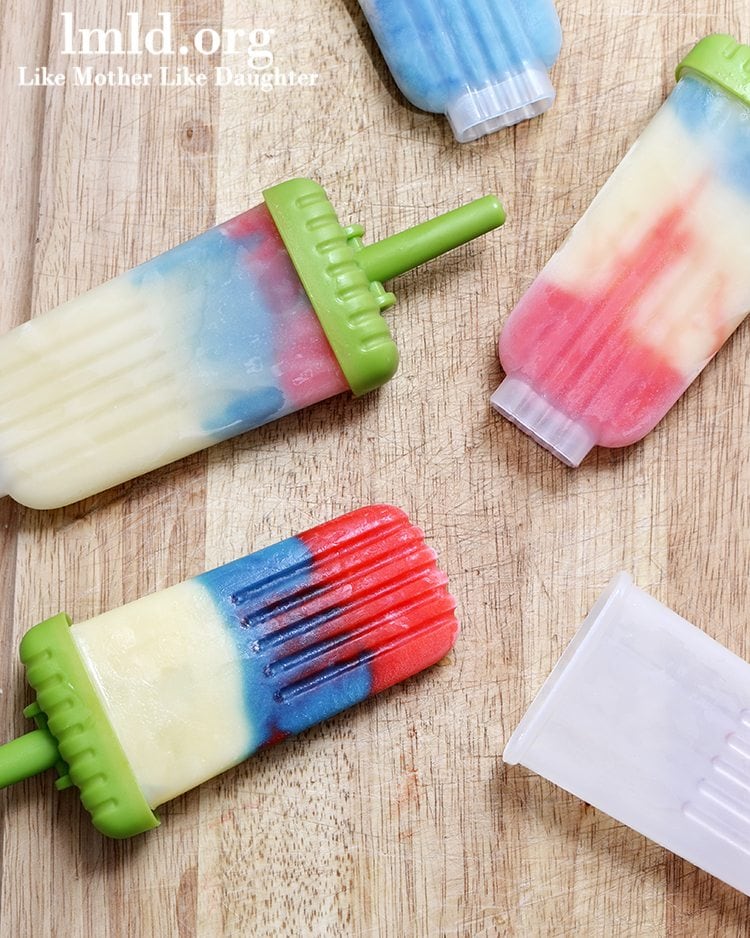 Okay, on to the recipe – This is one of the easiest recipes I have ever posted. It consists of 2 real food ingredients and food coloring. And its about a 4 step process. But that doesn't make these pops any less fun or delicious!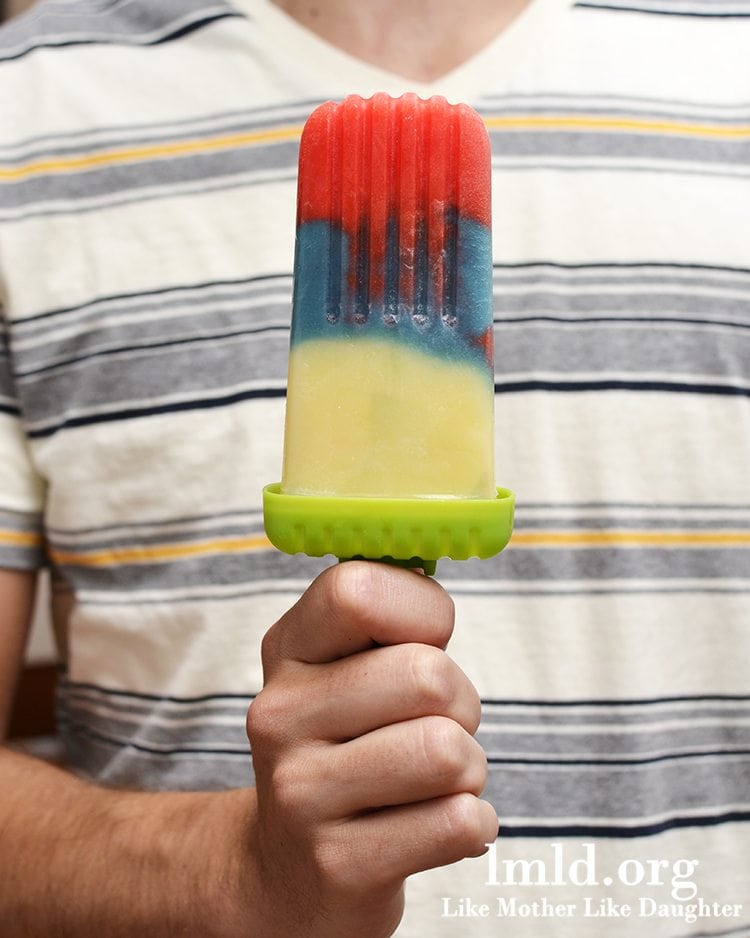 Next time I make them I do think I am going to add some fruit to the mix to add some chunks and texture change and just a little more flavor. But these were still delicious and refreshing nonetheless.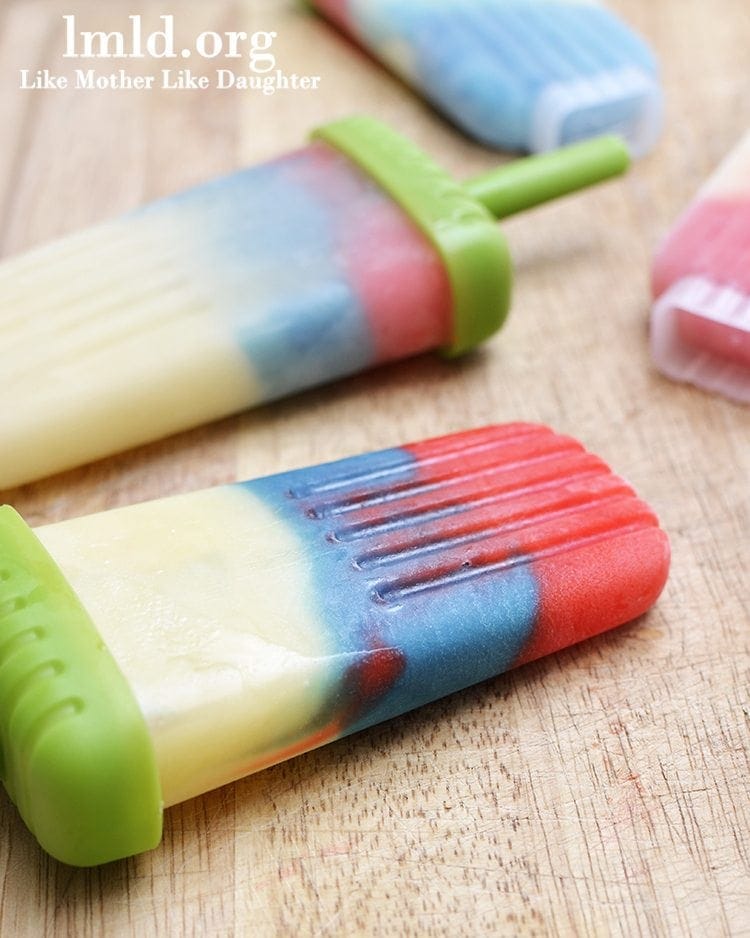 Red White and Blue Pudding Pops
Ingredients
3.4 oz (1 small box) cheesecake instant pudding (or vanilla, or white chocolate flavors)
2 cups skim milk (to keep it light)
8 drops red food coloring
8 drops blue food coloring
4 popsicle molds or paper cups and popsicle sticks
Instructions
Pour together the pudding and milk.
Stir with a whisk for 4 minutes, until the pudding just starts to get thicker.
Separate the pudding into 2 additional bowls. Have ⅓ of pudding in each bowl.
In one of the bowls drop the red food coloring in and stir until combined.
In another bowl drop the blue food coloring in and stir until combined.
Put spoonfuls of one color of pudding in at a time to fill about ⅓ of the popsicle molds.
Fill with additional colors until popsicle molds is almost full. (It will expand a little in the freezer)
Place in freezer until pops are solid, a few hours. (If you are using paper cups and popsicle sticks, freeze the pudding for about 20 minutes and then stick your popsicle sticks in)
Enjoy these refreshing and festive treats!
Ps. To get the pops out of the popsicle molds, let them sit at room temperature for a few minutes, or run hot water over them for about 30 seconds. You can do the same for the paper, but make sure not to get the pop wet!