Today is National Peanut Butter Cookie Day! Until I became a food blogger I had no idea that there were national food holidays like this. I'm sure I  heard of a few of them, like doughnut day and national ice cream month and such (Nate wouldn't even let me get any doughnuts last week) But besides those I was clueless that there were other "national" food holidays such as national peanut butter cookie day!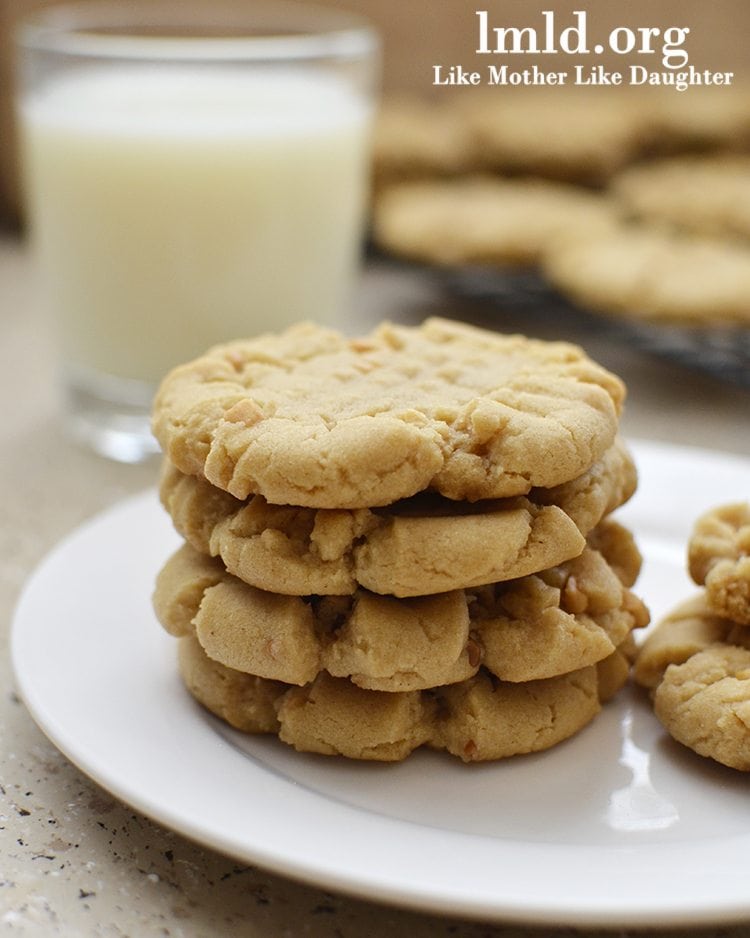 So I went through the list and saved the important holidays to my calendar. You know, things like national chocolate chip day and national peanut butter cookie day are totally important holidays! Right? Well these cookies are the perfect way for you to celebrate this wonderful holiday today. It is wonderful, because who doesn't love peanut butter cookies?!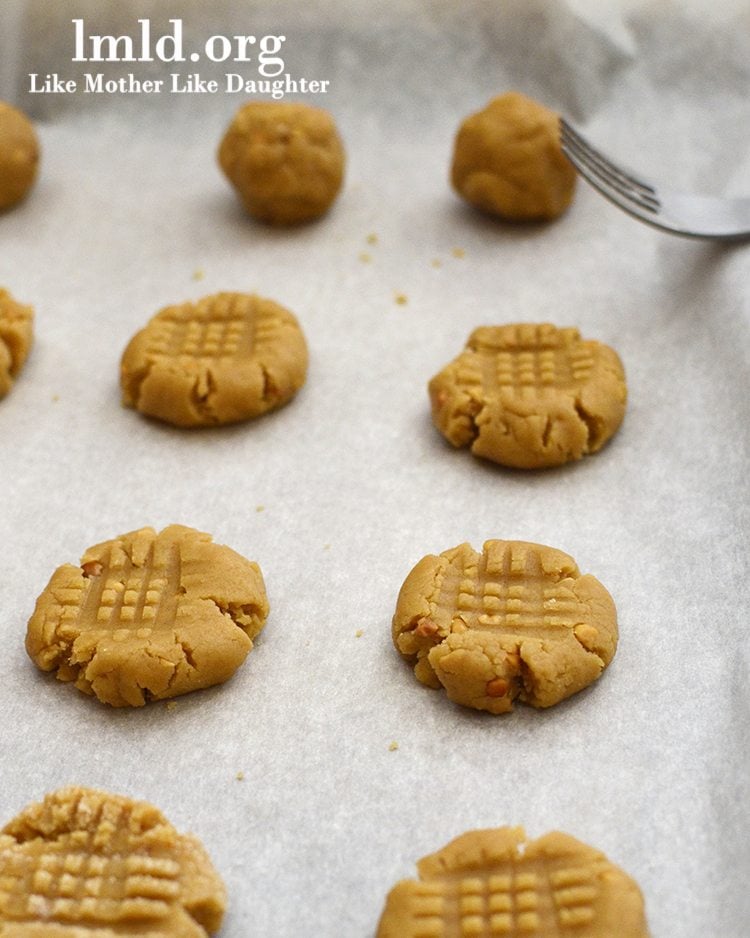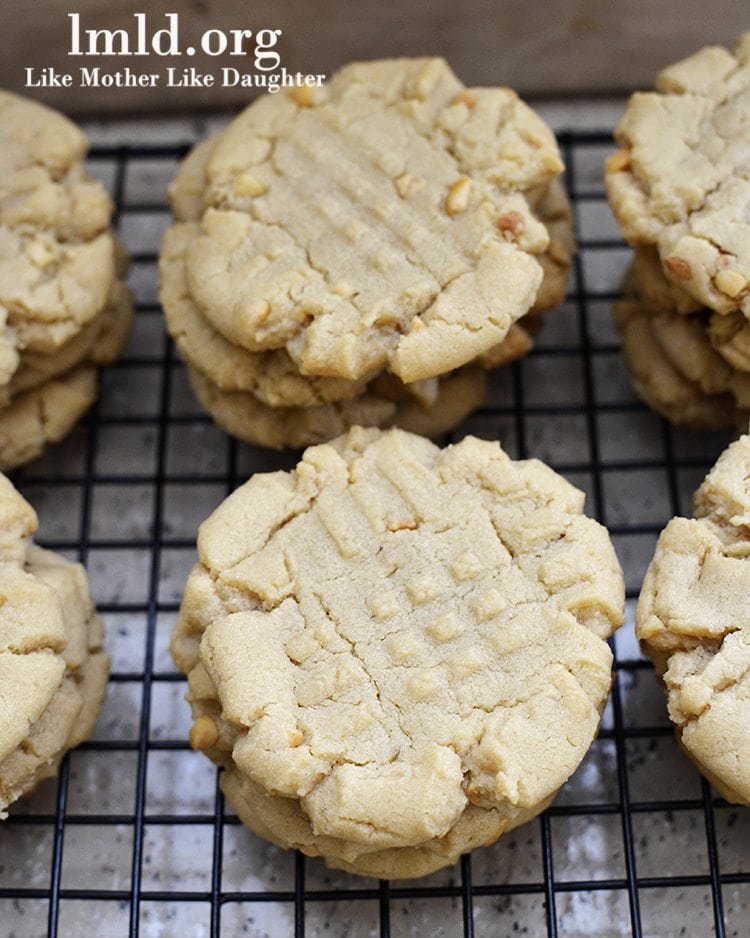 These cookies are just the perfect amount of peanut butter flavor, soft, just a little crumbly and delicious dipped in milk!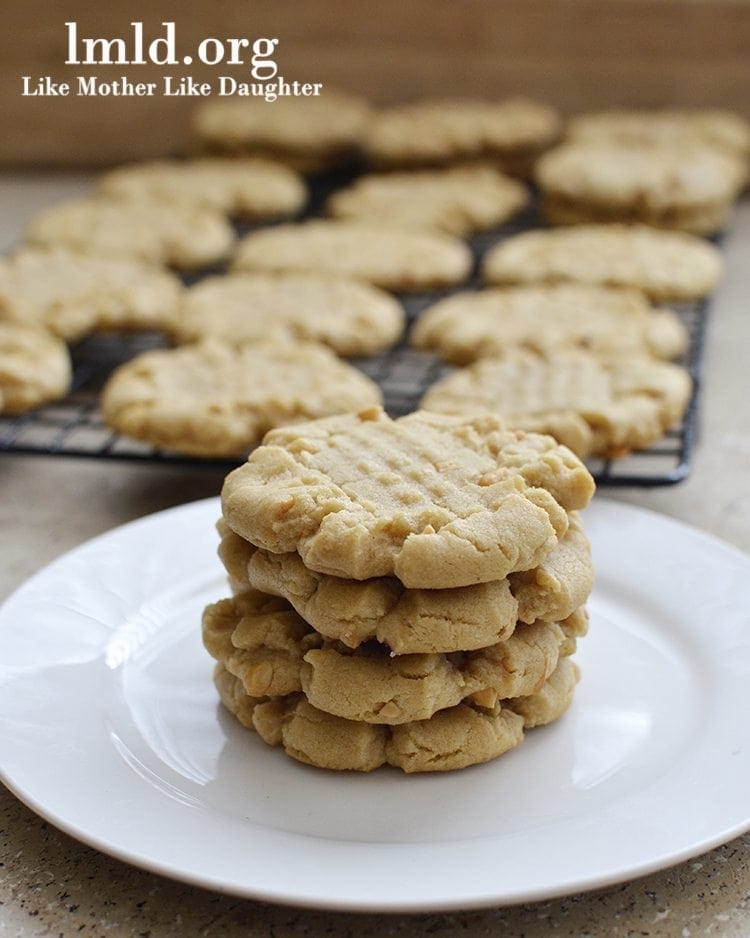 Simple Peanut Butter Cookies
Ingredients
½ cup butter, softened
½ cup shortening
1 cup peanut butter
1 cup white sugar
1 cup brown sugar
2 eggs
1 tsp vanilla extract
2½ cups(+ or minus 1 TBS) flour
1 tsp salt
1½ tsp baking soda
1 tsp baking powder
Instructions
Preheat oven to 350 degrees.
Cream together, butter shortening, peanut butter, and sugars.
Add in each egg at a time, mixing in between.
Stir in the vanilla extract.
In a separate bowl combine the flour, salt, baking soda and baking powder.
Slowly mix in the dry ingredients to the wet ingredients while stirring.
Scoop tablespoon sized balls of cookie dough onto a cookie sheet and roll into balls.
Slightly flatten the balls with a fork, making a criss cross pattern.
Bake in oven for 9 minutes.
Remove from oven and allow to sit on cookie sheet for about 5 minutes before removing to a wire cooling rack.
Enjoy these cookies with a large glass of milk!