I love the combination of all these flavors. Chicken, corn, blackbeans, tomatoes, onions and more. Its the same flavors as my favorite southwest salsa, plus chicken wrapped up in a delicious egg roll and baked into perfection.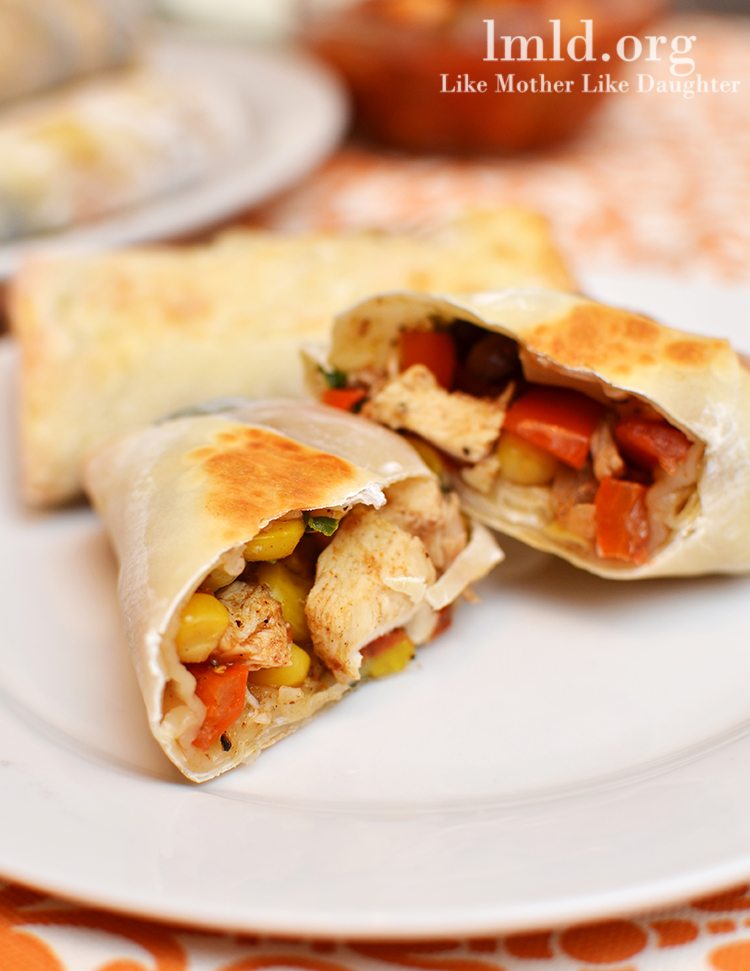 I first found these southwest egg rolls on pinterest and made them back in 2011.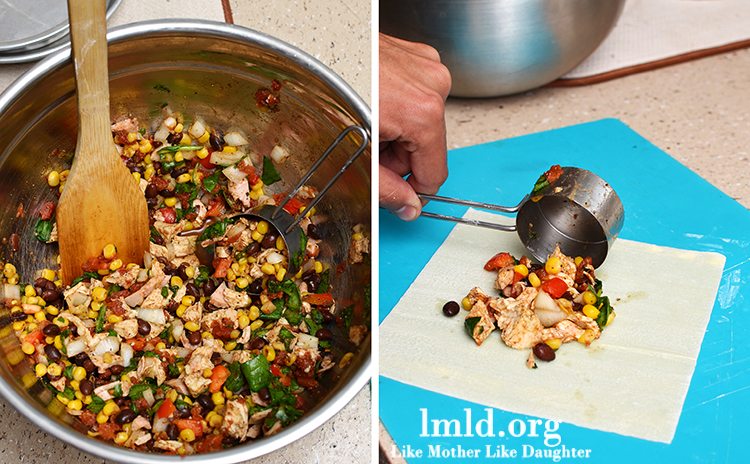 These southwest chicken rolls are perfect as a main dish if you eat just one or two, or as an appetizer or side dish to any meal.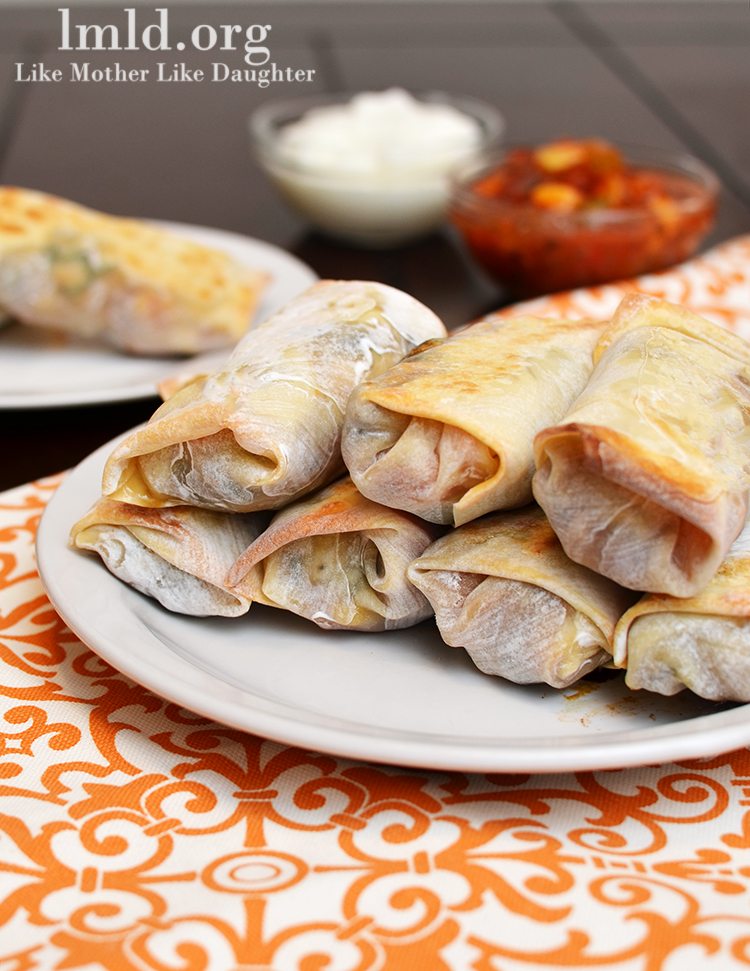 I seriously love these rolls and I know that you will love them too! You can eat them as an appetizer (they make a great dish for the super bowl!), side dish or main dish. Anyway you have them they will taste great and your whole family will love them.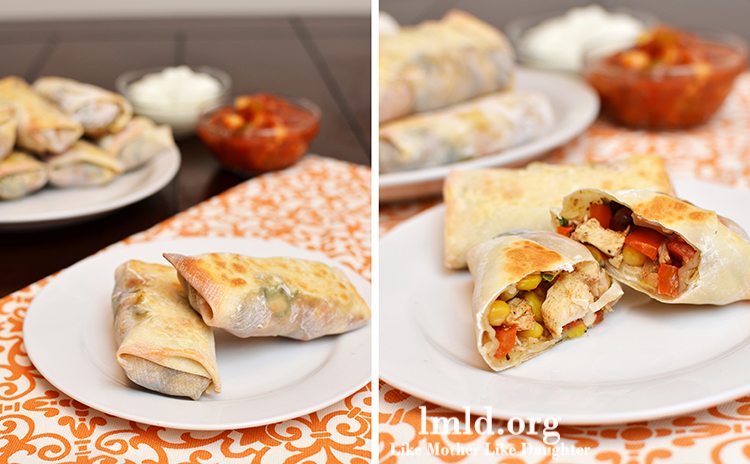 Southwest Chicken Rolls
Ingredients
2 cups cooked and shredded or chopped chicken (I used part of a rotisserie chicken)
1 (10 oz) can corn, drained and rinsed
1 (10 oz) can black beans, drained and rinsed
1 (14 oz) can diced tomatoes, drained
½ yellow onion, diced
1 cup spinach, chopped
½ red pepper, chopped
1 TBS cumin
½ TBS chili powder
½ TBS salt
¼ tsp cayenne pepper
1 package egg roll wrappers
Instructions
Preheat oven to 425 degrees.
Combine chicken, corn, black beans, tomato, onion, spinach, red pepper, cumin, chili powder, salt and cayenne pepper in a large bowl.
Stir together to mix well.
Lay out an egg roll wrapper.
Place ¼ cup filling in the middle of the bottom half.
Roll up wrapper according to package directions (Roll bottom up over filling. Fold 2 corners in. Continue to roll up. Seal edges with water on your finger tip.
Repeat with remaining rolls.
Place rolls on a greased cooking sheet seam side down.
Bake for about 20 minutes, flipping after 10.
Enjoy the southwest flavors of these delicious baked rolls served with salsa, guacamole and sour cream!