Welcome to Day #5 of Christmas Week, a multi-blogger event co-hosted by Kim of Cravings of a Lunatic and Jen from Juanita's Cocina! Today we've got a lot more delicious Christmas treats and another great giveaway for ya!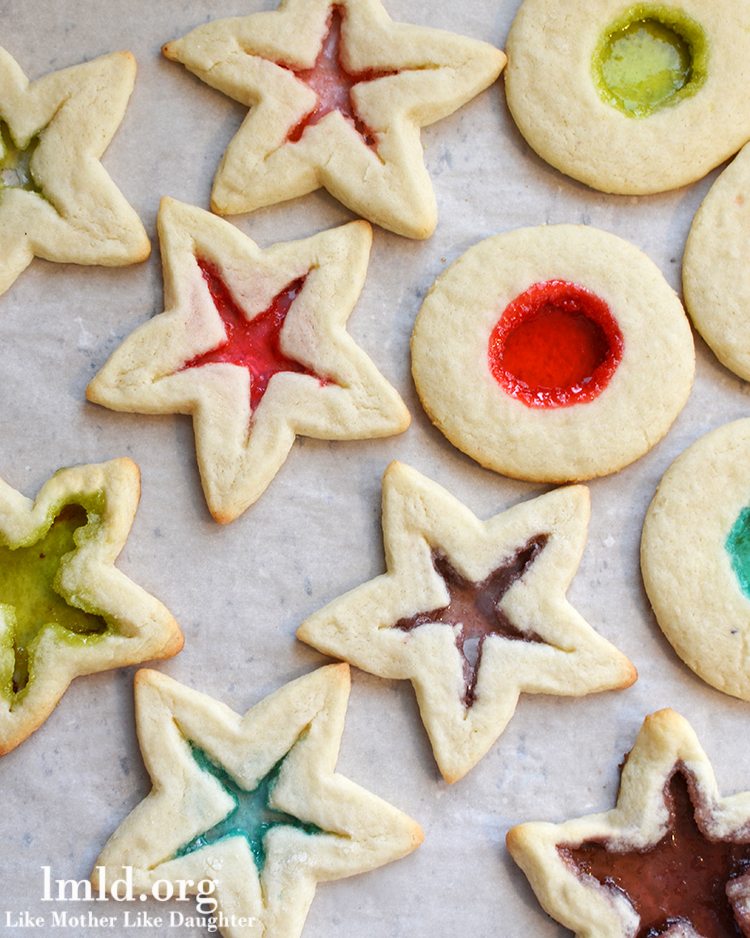 I've always thought stained glass window cookies were beautiful.  A delicious sugar cookie filled with melted hard candies in the middle to make a perfect little colorful "window" to look through. Yet for some reason I never made them before until now.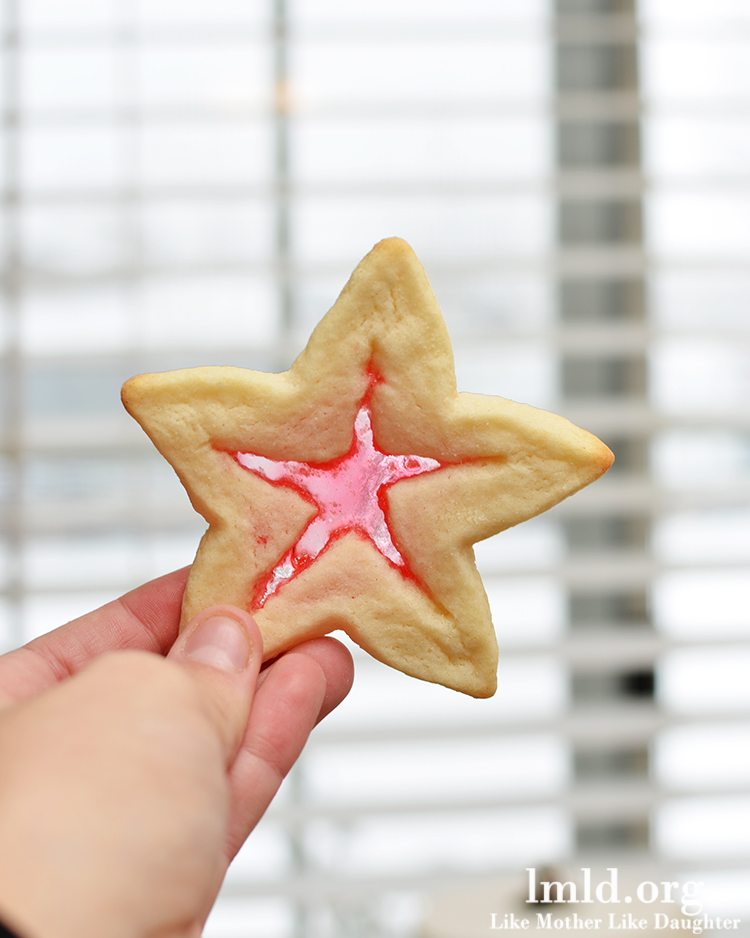 Some of my cookies didn't turn out as beautifully as I hoped, so you'll have to see what works for you. The ones where I added more hard candy pieces oozed over the side of the cookie a little more than I would have liked. And some of the cookies spread more than I would have liked, but they weren't too hard to make, and I think most of them turned out quite nice.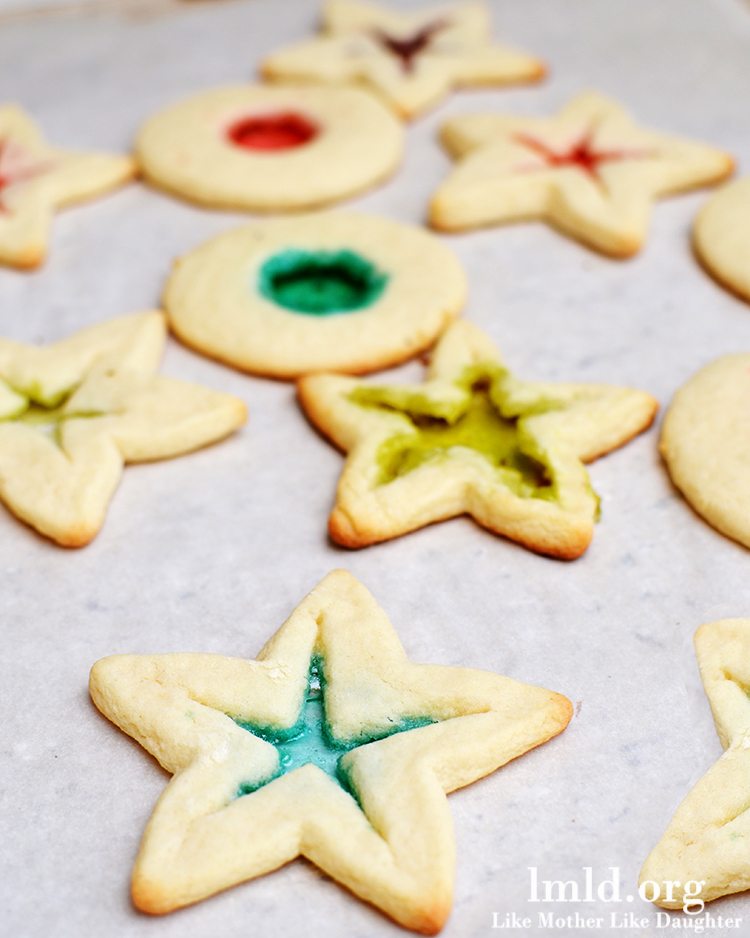 Stained Glass Window Cookies
Stained Glass Window Cookies #Christmasweek #Freund and Giveaway
Ingredients
fruit flavored hard candies
Instructions
Preheat your oven to 450 degrees.
Separate your hard candies based on their color. Crush them up in a food processor or a plastic bag with a mallet.
Roll your sugar cookie dough out to ¼ of an inch.
Cut dough into shapes. Cut out the center of each cookie with a smaller cookie cutter or with a knife. (I used a knife for the stars, but 2 circles for the round cookies).
Place cookies on a baking sheet lined with parchment paper or a silicone liner.
Sprinkle pieces of the hard candies into the middles of each cookie, to fill them.
Bake cookies for 7-8 minutes until cookie just starts to turn golden.
Allow cookies to cool completely on paper/liner before removing to ensure the candy rehardens.
Enjoy these pretty and tasty Christmas cookies!
Head on over to the other Christmas Week Bloggers for more Holiday Baking Goodies: