This triple berry green smoothie is packed full of three kinds of berries, soy milk and yogurt, banana and spinach for a smoothie that is full of antioxidants, protein, fiber, and more! Perfect for a burst of energy!
Pin this Triple Berry Green Smoothie for later.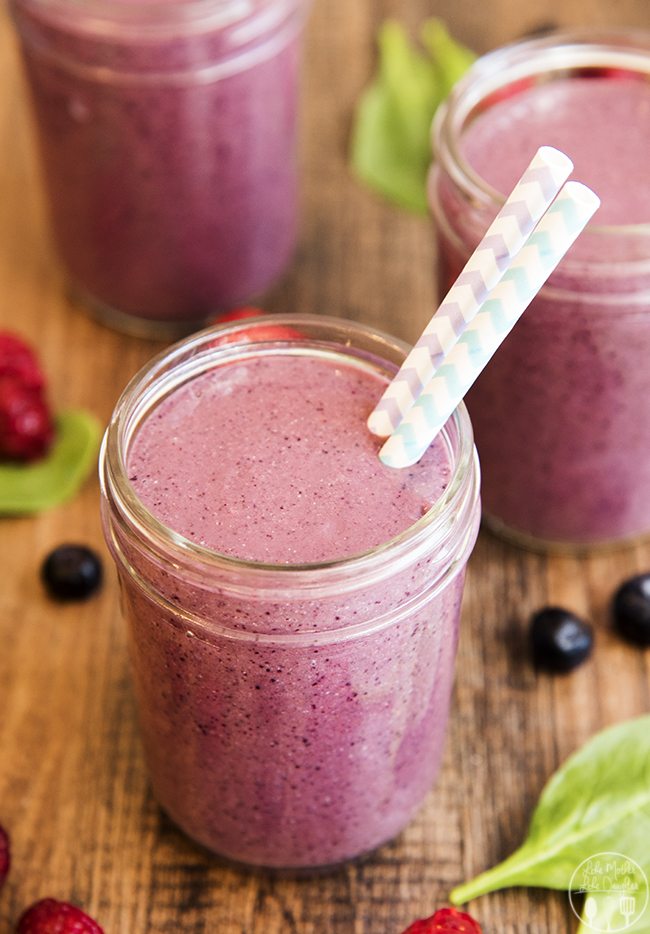 **This post is sponsored by Soyfoods Association of North America in partnership with Blog Meets Brand. As always all opinions and words are my own.
I try and start all my morning with a smoothie. They are a perfect quick, easy and healthier way to start my day – by getting my metabolism going without too many calories. I try and pack my smoothies full of lots of healthy goodness, that will add lots of vitamins and minerals to my diet.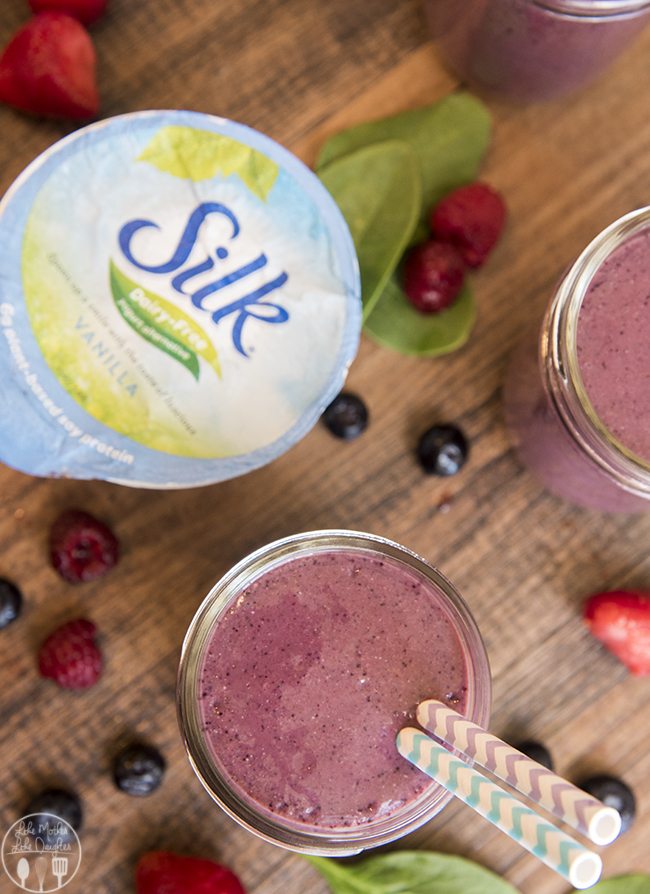 This triple berry green smoothie is a new favorite. This smoothie is made vegan by using Silk Dairy Free Vanilla Yogurt alternative, made with soy and Silk Soy Milk instead of regular dairy filled milk and yogurt. This also keeps it friendly for those with dairy allergies. Along with these two ingredients you'll need frozen blueberries, strawberries and raspberries, fresh spinach and a banana (fresh or frozen is fine). You can also add chia seeds, because they are full of so much goodness too.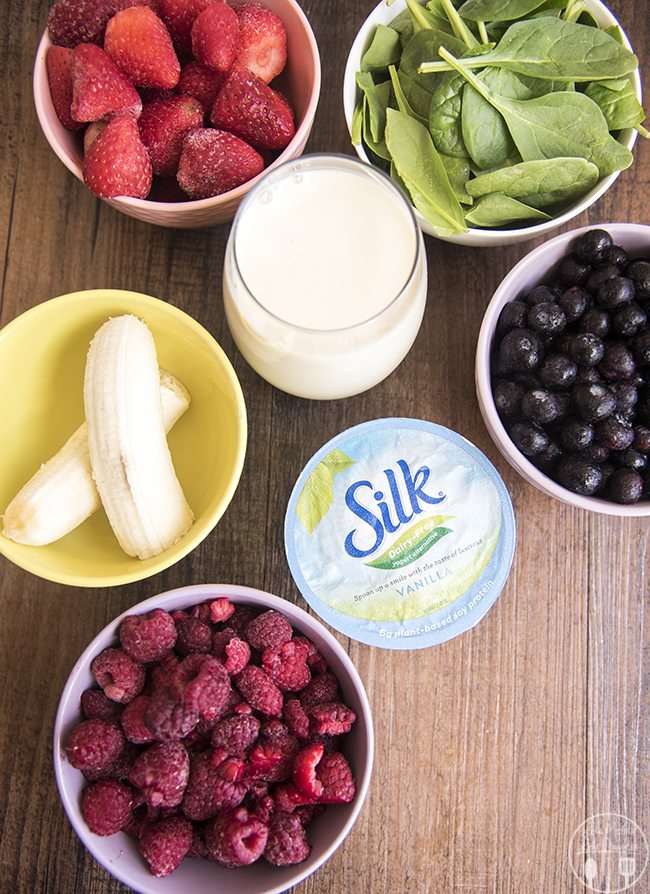 This smoothie is full of so much goodness in taste and in nutrition. Its got antioxidants, fiber, protein and more so its the perfect way to start your mornings right.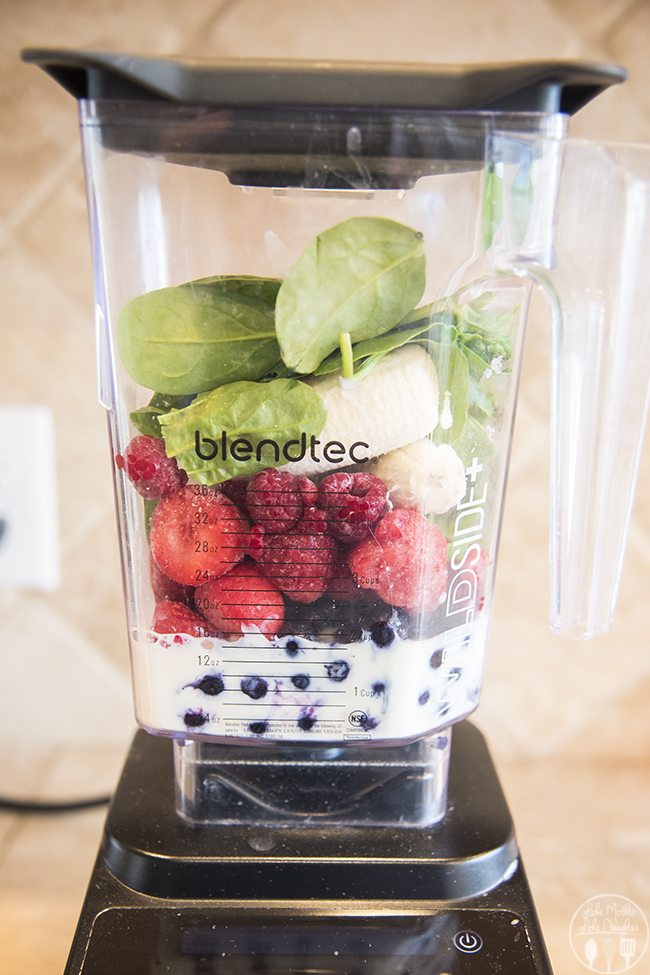 Just blend it all up and drink up!
If you add more spinach to your smoothie it will turn into a nice brown color. You can substitute kale, or swiss chard instead of your spinach though it might change the taste a little.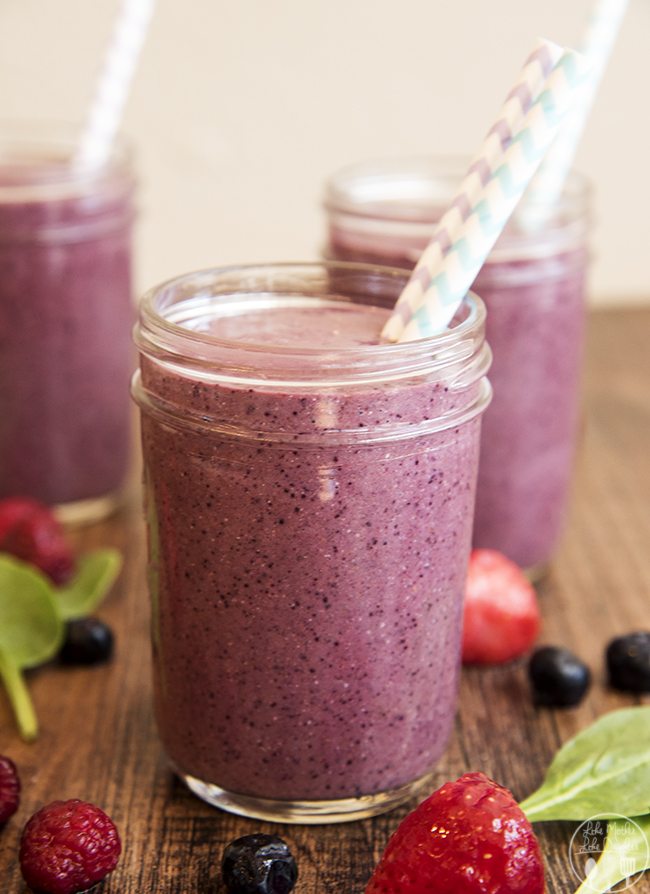 April is National Soyfoods Month, so its the perfect time to make this delicious smoothie. Soy foods are a great source of protein, can reduce calories, cholesterol, and fat – and add iron, fiber, calcium, and more!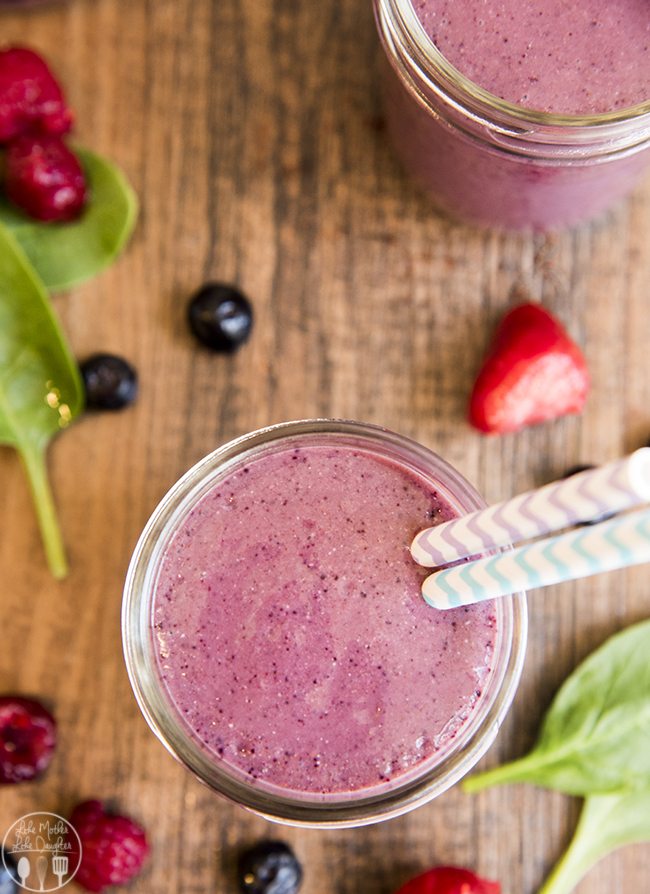 Triple Berry "Green" Smoothie
Ingredients
½ cup Silk Original Soy Milk
1 5.3oz Silk Dairy Free Vanilla Yogurt Alternative
1 cup frozen blueberries
1 cup frozen raspberries
1 cup frozen strawberries
1 ripe banana (frozen or fresh)
1 cup fresh spinach
2 TBS chia seeds, optional
Instructions
Put ingredients in your blender in the order listed.
Blend at high power until completely smooth.
Add more soy milk, or more frozen berries if needed to get the texture you like.
Pour equally into 3 glasses.
Serve immediately.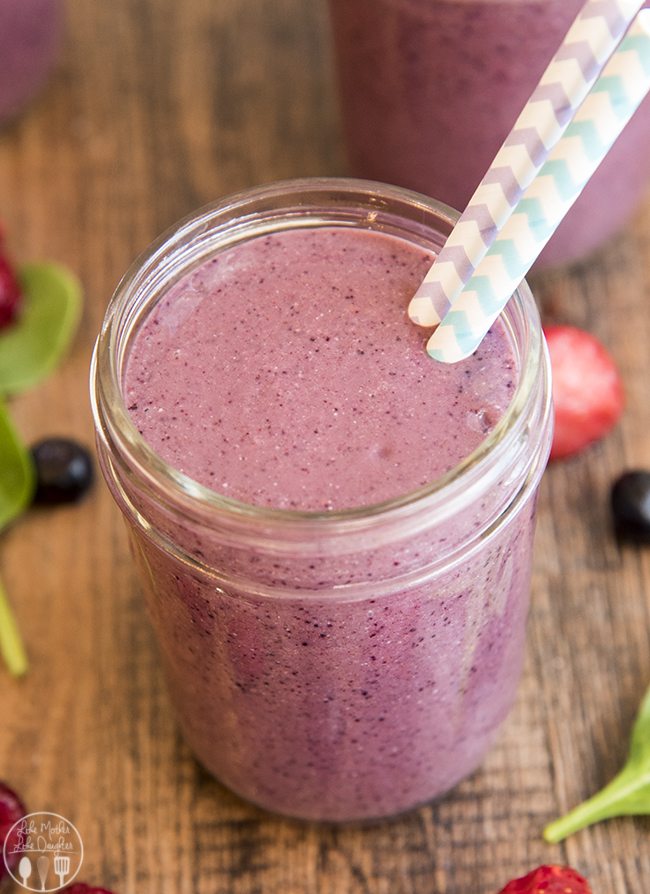 Silk Dairy Free Yogurt Alternative is available in many different flavors. I can't wait to try them all with granola for breakfast! This smoothie is great with the vanilla, or strawberry flavors.