Even when the weather is cold, we love grilling so much that we can't stay away! Whether that means barbecue chicken, a rack of ribs or these western bacon cheeseburgers. These western bacon cheeseburgers are fairly simple to make, and they taste even better than a similar burger you would get from your favorite fast food joint.
Pin this western bacon cheeseburger for later!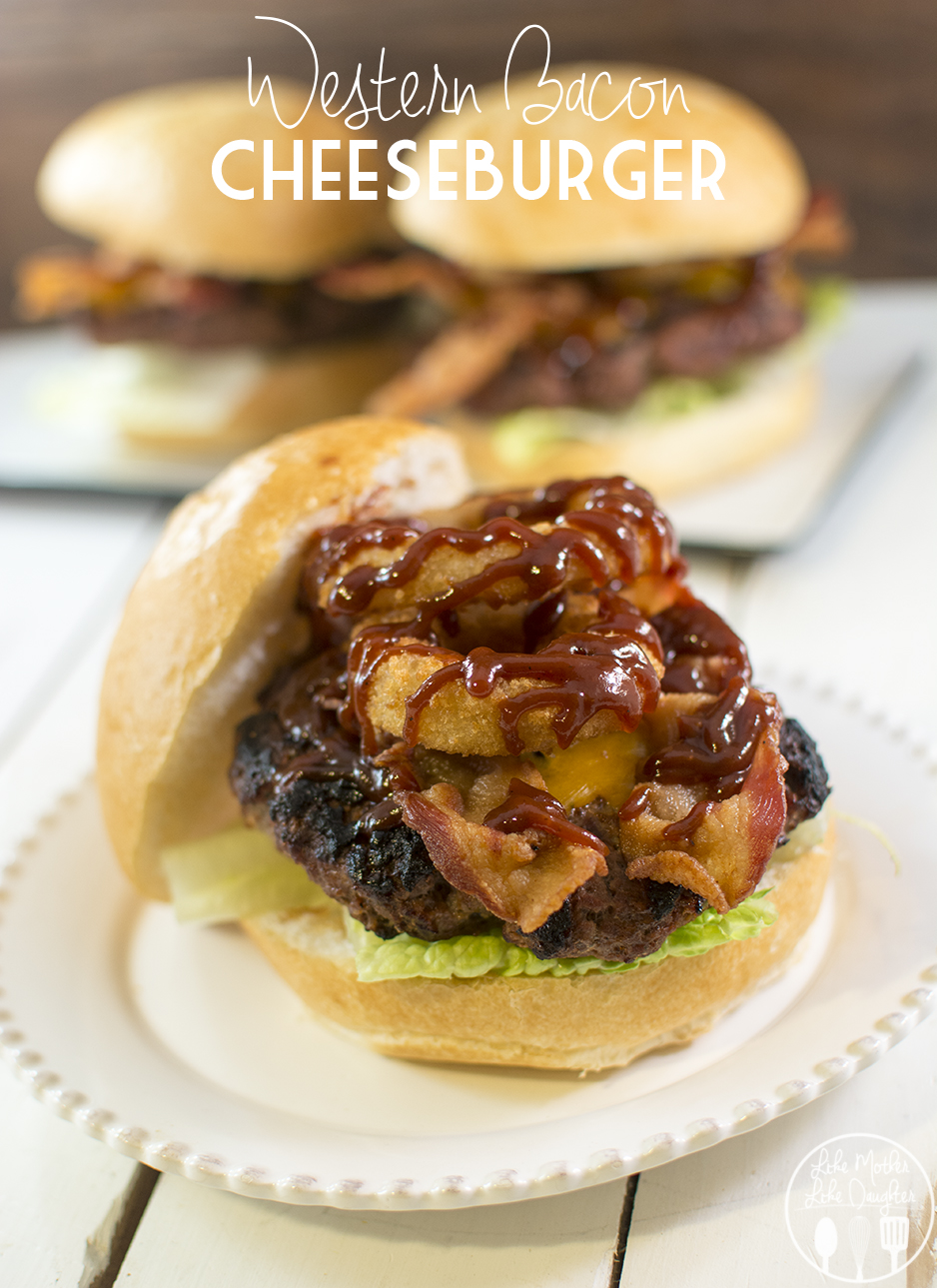 Basically these are a delicious thick and juicy home grilled burger, topped with a thick slice of cheddar cheese, bacon, onion rings, and don't for get the Kraft Hickory Smoke Barbecue Sauce on top all squished in between a soft hamburger bun. Seriously, its quite the mouthful but its the perfect combination of delicious flavors. And definitely my favorite burger.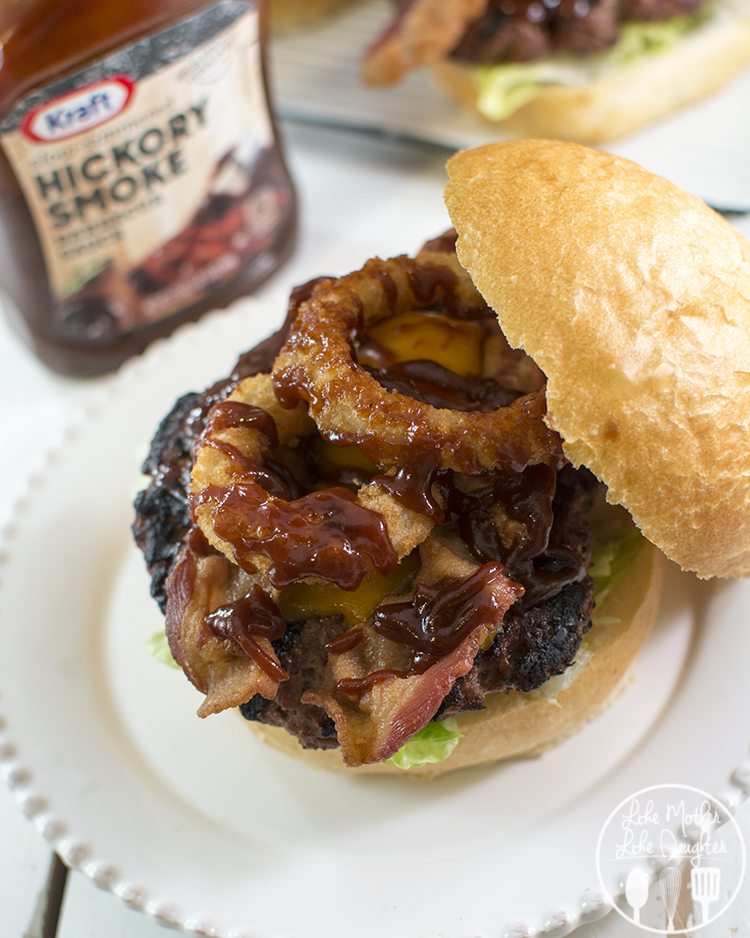 Kraft Hickory Smoke Barbecue sauce is just one of their eight delicious varieties, from smoky to sweet to spicy – with their original, sweet honey, mesquite smoke, sweet brown sugar, sweet and spicy, spicy honey, and thick & spicy. All of which can be found at grocery stores nation wide.
Kraft also helps us to grill even when its cold and wintery with their Evergriller Grill 'N' Flip Mitt which is designed to keep your hands safe from the chill of the weather, and safe from the heat of the grill. With this mitt you can grill, flip, and baste with out any issues even when the weather is inclement. Don't let that stop you from enjoying this delicious burger and your other grilled favorites.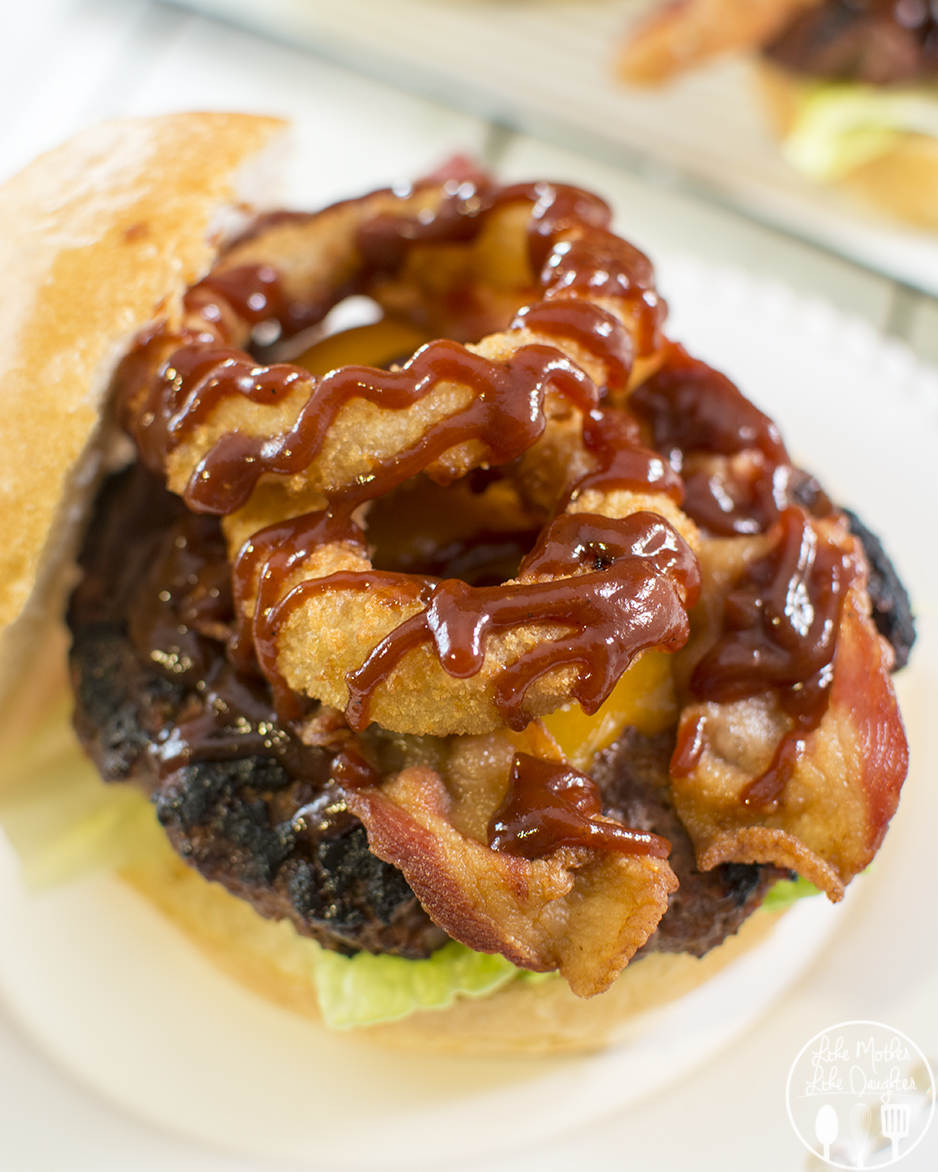 Western Bacon Cheeseburgers
Ingredients
1 lb ground beef
seasonings to taste (salt and pepper, Worcestershire sauce, onion salt, and garlic salt)
8 slices of bacon
4 slices of cheddar cheese
8 frozen onion rings
½ cup Kraft Hickory Smoke Barbecue Sauce
4 hamburger buns
lettuce
Instructions
Work your favorite ground beef seasonings into your ground beef.
Form the beef into 4 patties.
Cook your burgers thoroughly flipping once near the end to cook on each side. Cook your burgers for about 8-12 minutes until the juice that comes out is clear. (For best results use a meat thermometer. 140-145 for medium, 150-155 for medium well, 160-165 for well done.)
Add cheese to the top of your burgers when they are about half way done cooking to let it melt.
Cook bacon strips in a saute pan till crispy.
Cook frozen onion rings according to package direction.
Build your burger by placing lettuce on your bun, then your burger, then bacon, then onion rings, drizzle barbecue sauce over the top of each burger. Close with top half of the bun.
Enjoy this delicious burger with cheese, bacon, onion rings and barbecue sauce!
This is my favorite meat thermometer! Perfectly cooked meat everytime.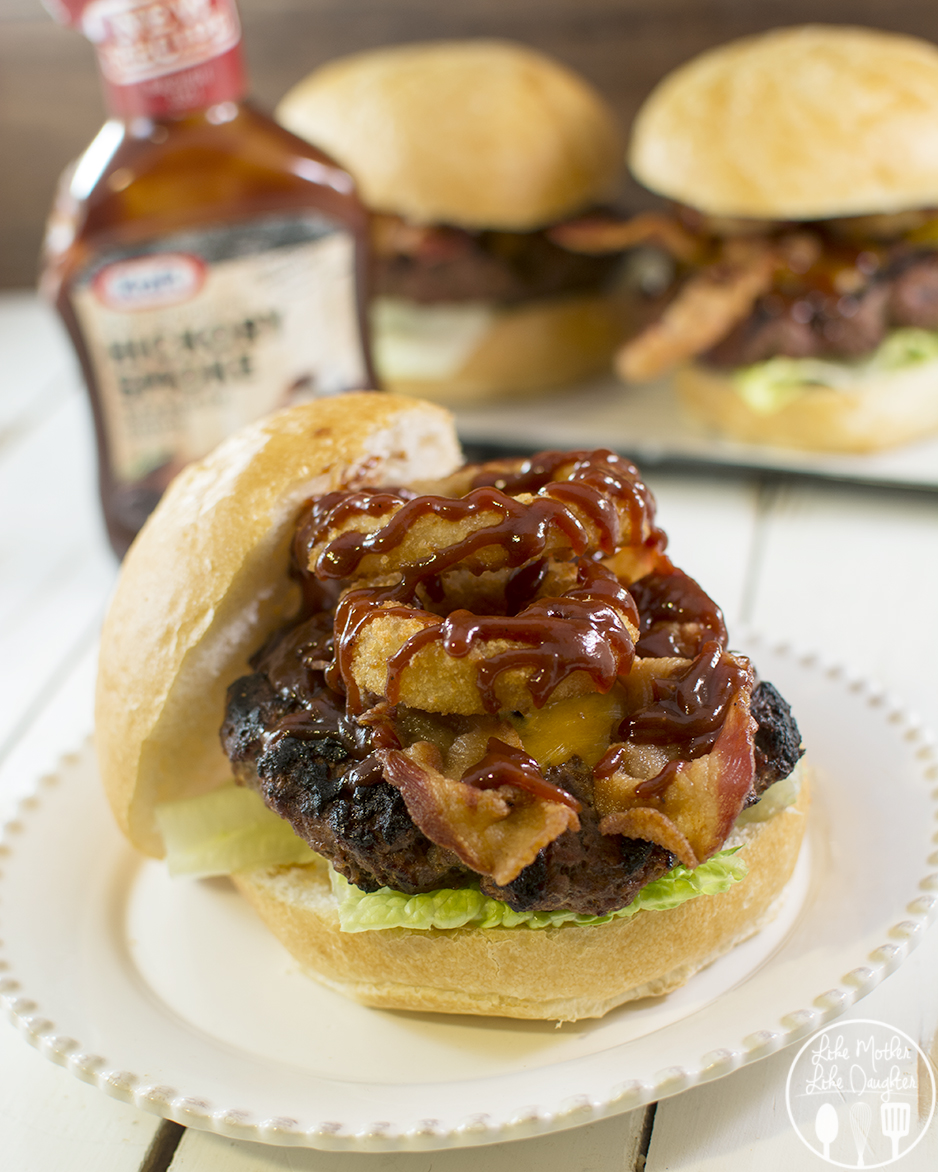 I was selected for this opportunity as a member of Clever Girls and provided product samples by Kraft Foods, and the content and opinions expressed here are all my own.