4 cups thinly sliced potatoes (we used our mandolin)
3 TBS butter
3 TBS flour
1 1/2 cups milk
1 tsp salt
1 large dashe cayenne pepper
1 1/2 cups cheddar cheese, separated
1. Preheat oven to 350 degrees.
2. Add butter and flour to a small sauce pan. Heat over medium, until butter melts, stirring regularly. Let sit for 1 minute.
3. Add the milk, and stir well with a whisk.
4. Add salt and cayenne pepper.
5. Bring to a boil, stirring occasionally.
6. Reduce heat to low and stir in 1 cup of cheese.
7. Spray an 8×8 baking pan with non stick spray.
8. Layer half of sliced potatoes in baking dish. Make sure to separate the potatoes as well as possible, so there aren't any stuck together.
9. Pour half of cheese sauce over potatoes.
10. Add the rest of the potatoes over the cheese sauce. Again, make sure to separate them.
11. Top potatoes with the rest of the cheese sauce.
12. Sprinkle remaining 1/2 cup of cheese over the sauce.
13. Bake for 50-60 minutes.
Enjoy.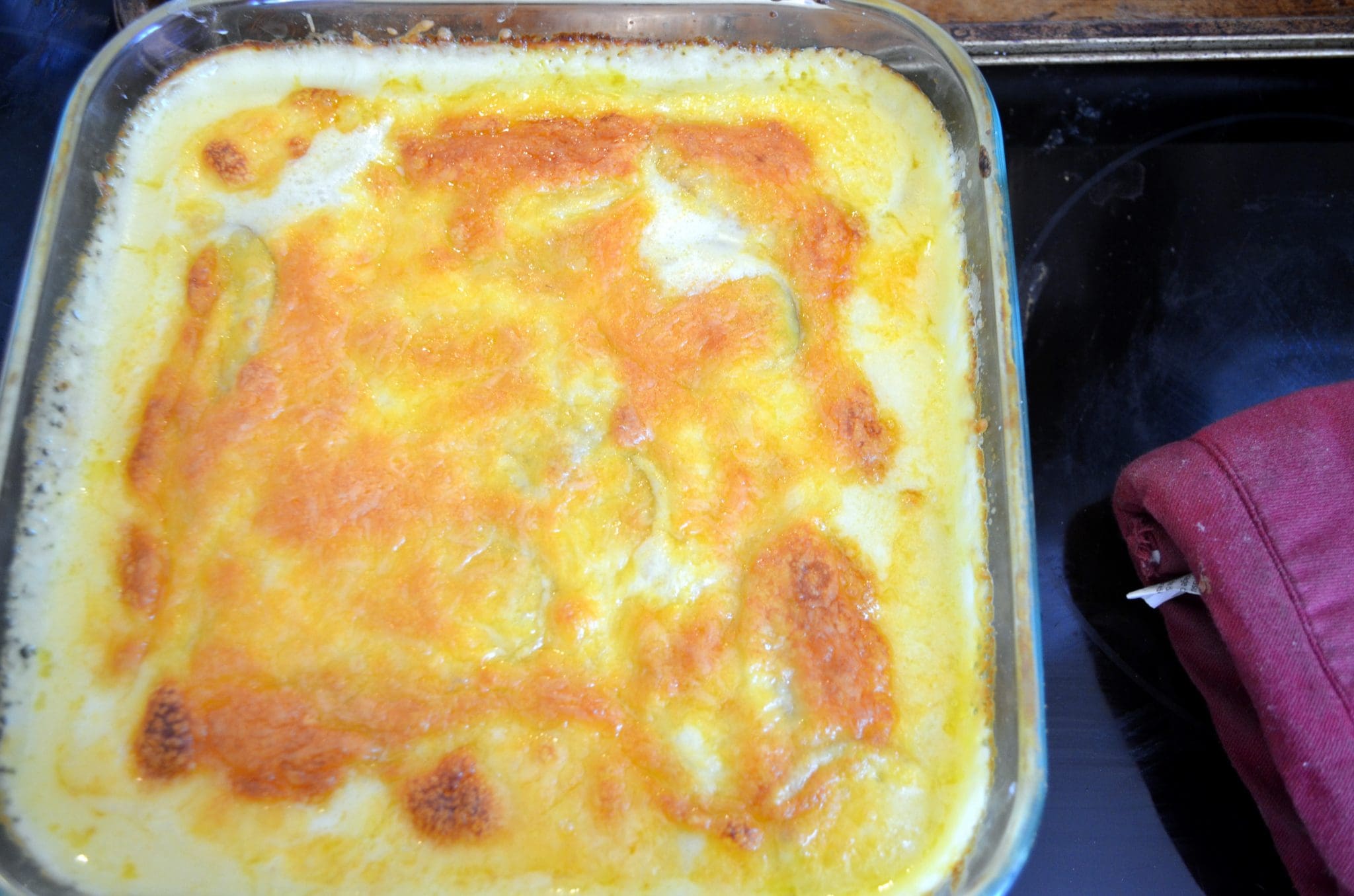 Sorry I didn't take more pictures of this. We were too hungry, and these potatoes looked and smelled too good that I didn't want to take the time to take more. Oops.