These savory roasted sweet potatoes are seasoned with fresh herbs and served with a creamy rosemary garlic aioli!
Pin these Roasted Sweet Potatoes for later.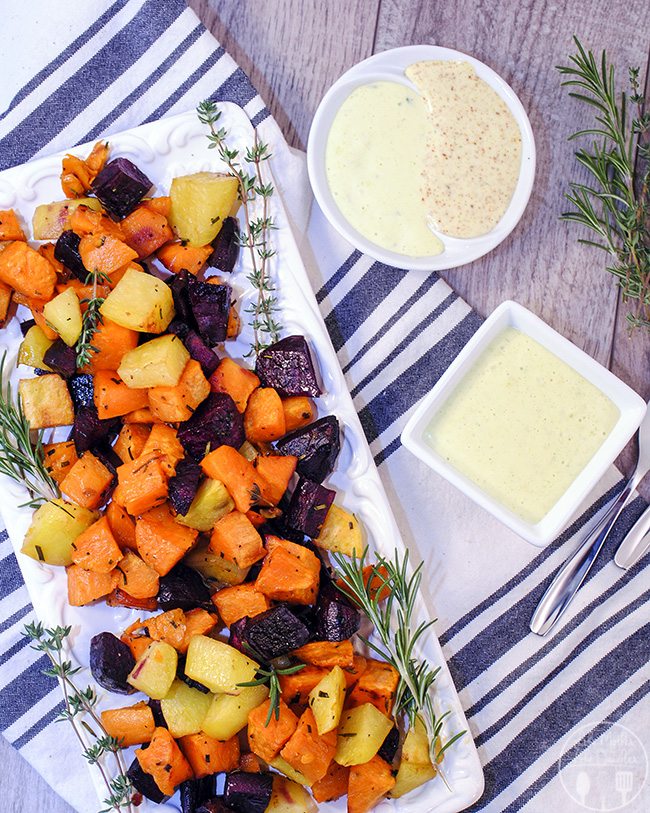 How do you like your sweet potatoes?  Do you like them sweet or do you like them savory?  I personally like them savory, unless they are in a sweet bread.  When I discovered that you can serve savory sweet potatoes, I liked sweet potatoes.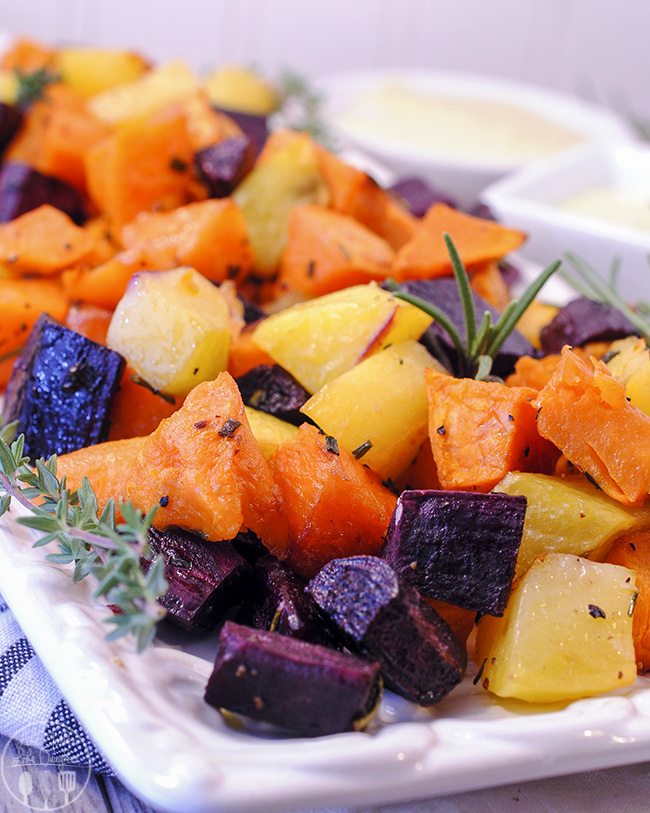 Since then I usually bake my sweet potatoes and serve them with a simple ranch dressing.  By baking the sweet potato it still satisfies Craig because he prefers his sweet and will top his with a simple cinnamon sugar.
Today I have another wonderful way for us savory lovers to enjoy our sweet potato, roasted sweet potatoes with rosemary garlic aioli!  Roasted sweet potatoes are quite easy to make – I also ended up adding purple fingerling potatoes and golden potatoes.  But the rosemary garlic aioli is so good poured drizzled over the potatoes.  I couldn't get enough.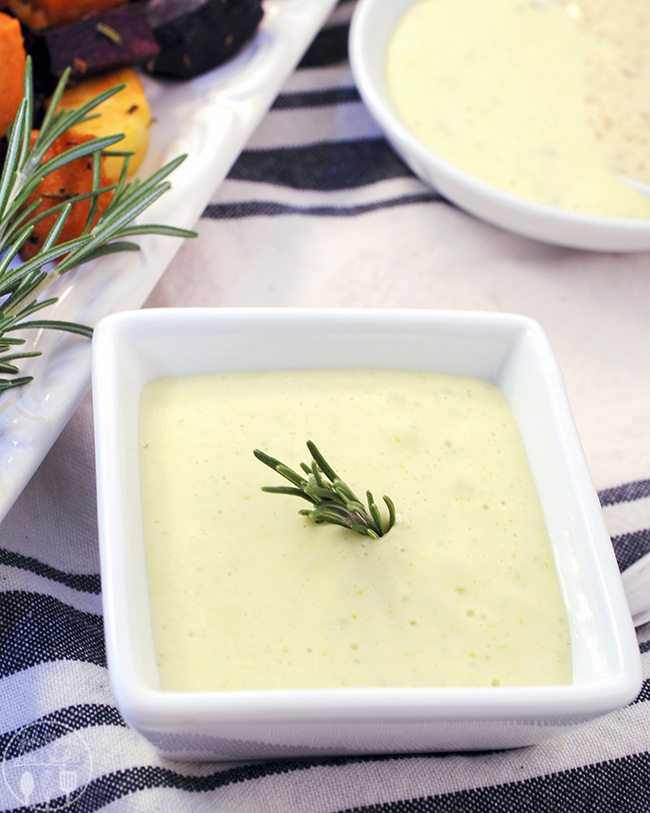 Roasted Sweet Potatoes
A savory roasted sweet potato flavored with fresh herbs of chives, rosemary, and thyme served with a rosemary garlic aioli sauce
Ingredients
2 sweet potatoes - peeled and diced
6 purple fingerlings potatoes - peeled and diced
3 golden potatoes - peeled and diced
⅓ cup olive oil
1 to 2 tsp Kosher salt - to taste
½ tsp black pepper
1 TBS fresh chives - minced
1 to 2 TBS fresh rosemary - minced
1 tsp fresh thyme
Instructions
Preheat oven to 425 degrees
Peel and diced all of your potatoes into appropriately ½ inch cubes
Add potatoes, olive oil, spices and herbs into a large bowl
Coat potatoes with oil, spices, and herbs
Line a cookie sheet with parchment paper
Spread potatoes over cookie sheet
Roast for 20 to 25 minutes until potatoes are fork tender
Rosemary Garlic Aioli
Homemade rosemary garlic aioli adds just the right zing and taste to roasted potatoes or fries or even your favorite sandwich or burger.
Ingredients
3 cloves garlic - minced
1 egg
1 fresh squeezed lemon juice
2 TBS chopped celery leaves
1 tsp salt - to taste
¼ tsp white pepper - to taste
2 tsp minced fresh rosemary
½ cup olive oil
Instructions
Blend the garlic, egg, lemon juice, and celery leaves in a blender or food processor until pureed
Add the olive oil in a slow and steady stream and blend until it is a thick emulsion
Scoop aioli into a bowl, mix in minced fresh rosemary
Serve either as a dipping sauce or drizzle over potatoes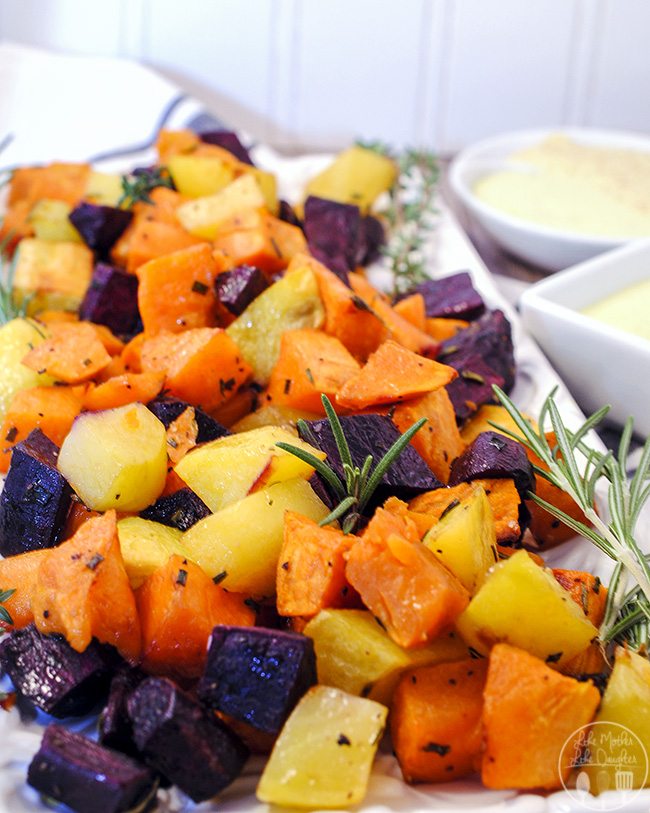 You can change the flavor of the garlic aioli up by adding smoked paprika or serving plain.